A dodging machine with buffs and debuffs [PT-BR/ENG]
Versão em Português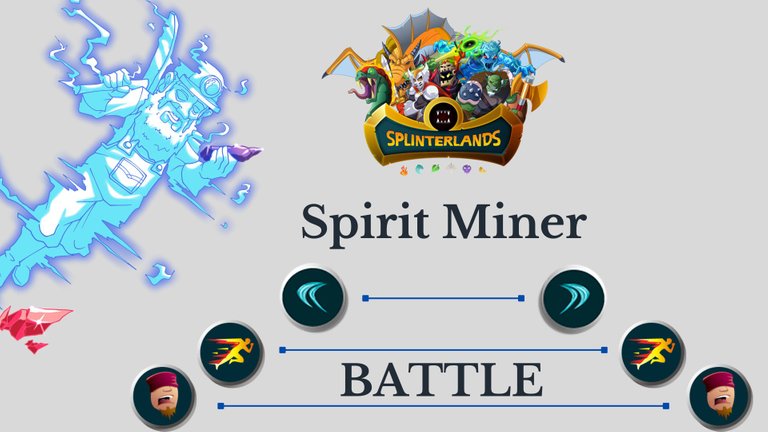 Olá a todos, sejam bem vindos a mais um post sobre Splinterlands onde estarei falando desta vez sobre a carta Spirit Miner, eu raramente a encontro em batalhas mas isso não significa que ela seja uma carta ruim, muito pelo contrario na verdade porque ela é muito útil e possui incriveis habilidades que irão te ajudar muito a alcançar a vitória nas batalhas.
Mas antes de começarmos a falar sobre a carta e como ela funciona nas batalhas e também eu mostrar na prática sua utilidade, vamos dar uma rapida olhada em sua história para que a gente possa entender um pouco mais sobre a carta fora dos campos de batalhas de Splinterlands.
---
História
---
Um bravo Mineiro Anão cavou muito fundo há muitos anos no submundo de Mortis, procurando um grande tesouro do Reino dos Sonhos. Ele se deparou com um mal antigo e taciturno chamado Black Drake de Malaby e um grande duelo se seguiu. Embora o anão fosse habilidoso nas formas de guerra, ele não era páreo para o poder do sinistro Drake. Ele foi encurralado e alvo do feitiço mais poderoso de Malaby, Flesh Assumption. O corpo do anão desapareceu e tudo o que restou foi uma nuvem espiritual prateada e etérea. Antes que o feitiço da Assunção pudesse ser concluído, o Anão escapou das garras do monstro. O Spirit Miner agora vagueia pelas Splinterlands livre da carne dos anões, praticando a poderosa magia que aprendeu no fatídico duelo com o Underworld Drake. Ele não está vivo, nem está morto. Ele é o Espírito Mineiro.
É legal ler essas histórias porque te faz entender mais sobre a carta que você está utilizando e não apenas saber sua quantidade de ataque, velocidade, vida e habilidades então eu considero um bom material de leitura que dar um pouco mais de emoção ao jogo já que você irá saber como aquela carta se originou.
Agora que conhecemos suas histórias está na hora de conhecer suas estatísticas já que Splinterlands é um jogo de estratégia e para vencer ou perder irá depender muito delas.
---
Estatísticas
---
Quando falamos em estatísticas o Spirit Miner é uma carta que irá depender muito do seu ponto de vista, primeiro que ele é uma carta do deck neutro então você será capaz de utilizar ele em praticamente todas as suas batalhas junto com outro deck, então você não irá precisar se preocupar com qual deck escolher porque o Spirit Miner estará disponivel em todos. Além disso o Spirit Miner é uma carta com ataque mágico e isso pode ser considerado outra vantagem já que essas cartas podem atacar em qualquer posição e também ignoram o escudo das cartas adversária atacando diretamente a vida delas. Por último seu custo de mana é 6 e esse é um valor que não é baixo e nem alto, é razoavel mas você terá dificuldades para escolher ele caso a mana disponivel for muito baixa.
Suas estatísticas são até consideradas boas e se você utilizar um bom summoner então ele irá ficar ainda melhor, um exemplo seria a Obsidian ou o Alric Stormbringer que aumentam o ataque mágico das cartas em +1, mas também existem outros ótimos summoners para escolher e isso irá depender de qual estratégia você for utilizar.
Mas para o caso do Spirit Miner o que mais vai te chamar a atenção são suas habilidades que são a Dodge, Swiftness e Blind. São ótimas habilidades para se ter e não só irão ajudar o Spirit Miner mas todas as suas cartas no campo de batalha.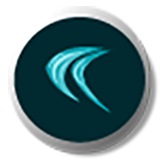 A primeira habilidade é a Dodge e ela é única que do Spirit Miner que irá beneficiar apenas ele porque ela irá aumentar as chances dele de se esquivar de ataques melee e ranged em +25%, como cartas melee e ranged são muito utilizadas então na maioria das vezes essa habilidade será muito útil de se ter.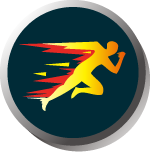 A segunda habilidade é a Swiftness e é apartir daqui que irá beneficiar suas outras cartas porque todas elas irão receber +1 de velocidade enquanto o Spirit Miner estiver no campo de batalha. Lembrando que você irá perder o efeito da habilidade se o Spirit Miner for derrotado.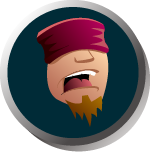 A terceira habilidade é a Blind e essa é outra habilidade que irá beneficiar suas cartas porque ela irá aumentar em +15% as chances das cartas do adversãrio errarem o ataque. Então você só irá precisar pensar que o Spirit Miner já possui 25% de esquiva da habilidade Dodge e agora terá +15% da habilidade Blind e isso totaliza 40%, além disso ele também tem a habilidade Swiftness que aumenta a velocidade e a velocidade também aumenta as chances de se esquivar então pode ter certeza que não será nada fácil de acertar ele.
Mas tudo isso está apenas na "teoria" e para que você possa entender melhor eu irei mostrar o Spirit Miner em uma batalha para que você possa ver como ele é bem útil na batalha.
---
Spirit Miner no Campo de Batalha
---

Para a demonstração de batalha eu irei utilizar o Spirit Miner apenas no level 1 e isso significa que ele possui apenas uma habilidade que é a Dodge, mas já é o suficiente para mostrar como ele pode ser bem útil no campo de batalha.
Na batalha eu escolhi o deck de terra e como o Spirit Miner é uma carta neutra então eu serei capaz de utilizar ele e a escolha da summoner obsidian foi para que eu pudesse aumentar mais o seu ataque mágico. No outro lado meu adversário utilizou o deck de morte com o summoner Thaddius Brood e essa não é uma boa noticia para meu Spirit Miner porque ele terá seu ataque mágico reduzido então basicamente um summoner anulou o outro em termos de ataque mágico.
Eu posicionei o Spirit Miner na última posição com a intenção dele servir como defesa para a linha de trás contra cartas que possuem a habilidade Sneak como a Silent Sha-Vi do meu adversário e nesta batalha mesmo que ele não tenha desviado muito como eu gostaria que tivesse acontecido, mas ainda sim ele foi crucial para a vitória porque no último instante para decidir o vencedor ele conseguiu cumprir o seu papel desviando da última chance que meu adversário tinha para vencer e após isso desferiu o golpe de misericórdia e eu finalmente conseguir alcançar a vitória.
Esse foi meu post sobre o Pelacor Arbalest no campo de batalha, espero que tenha gostado, obrigado por ler e até uma próxima vez!
Se ainda não conhece Splinterlands e quer começar sua jornada você pode acessar o site através deste link: Splinterlands
(Esse é meu link de referência então use apenas se quiser, você pode acessar usando o link de outra pessoa ou pesquisando por Splinterlands no seu navegador)

English Version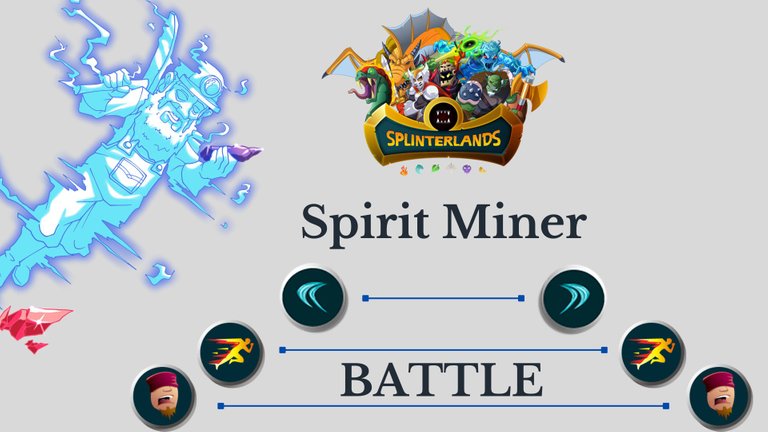 Hello everyone, welcome to another post about Splinterlands where I'll be talking this time about the Spirit Miner card, I rarely find it in battles but that doesn't mean it's a bad card, quite the contrary in fact because it's very useful and has incredible abilities that will help you a lot to achieve victory in battles.
But before we start talking about the card and how it works in battles and I also show its usefulness in practice, let's take a quick look at its history so that we can understand a little more about the card outside the battlefields of Splinterlands.
---
History
---
One brave Dwarf Miner dug too deep many years ago into the Underworld of Mortis, seeking great treasure from the Realm of Dreams. He stumbled upon an ancient, brooding evil called the Black Drake of Malaby and a great duel ensued. Although the Dwarf was skilled in the warring ways, he was no match for the power of the sinister Drake. He was cornered and targeted by Malaby's most powerful spell, Flesh Assumption. The body of the Dwarf vanished, and all that remained was a silver, ethereal spirit cloud. Before the Assumption spell could be completed, the Dwarf escaped from the monster's clutches. The Spirit Miner now wanders the Splinterlands unencumbered by Dwarfly flesh, practicing the powerful magic that he learned from the fateful duel with the Underworld Drake. He is not alive, nor is he dead. He is the Spirit Miner.
It's nice to read these stories because it makes you understand more about the card you're using and not just know its amount of attack, speed, health and abilities so I consider it a good reading material that gives a little more emotion to the game since you will know how that card originated.
Now that we know their stories it's time to know their statistics since Splinterlands is a strategy game and winning or losing will depend a lot on them.
---
STATS
---
When we talk about statistics Spirit Miner is a card that will depend a lot on your point of view, first of all it is a neutral deck card so you will be able to use it in practically all your battles along with another deck, so you don't You will need to worry about which deck to choose because the Spirit Miner will be available in all decks. In addition, Spirit Miner is a card with a magic attack and this can be considered another advantage since these cards can attack in any position and also ignore the opponent's shield by attacking their life directly. Finally its mana cost is 6 and this is a value that is neither low nor high, it is reasonable but you will have difficulties to choose it if the available mana is very low.
Its stats are even considered good and if you use a good summoner then it will get even better, an example would be Obsidian or Alric Stormbringer that increase the magic attack of the cards by +1, but there are also other great summoners to choose from and that it will depend on which strategy you are going to use.
But in the case of the Spirit Miner, what will call your attention the most are its abilities, which are Dodge, Swiftness and Blind. These are great abilities to have and will not only help the Spirit Miner but all your cards on the battlefield.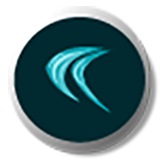 The first ability is Dodge and it's the only ability that Spirit Miner has that will only benefit him because it will increase his chances of dodging melee and ranged attacks by +25%, as melee and ranged cards are very used so most of the time this ability will be very useful to have.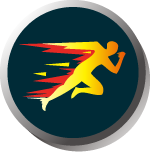 The second ability is Swiftness and this is where your other cards will benefit from, because all of them will receive +1 speed while the Spirit Miner is on the battlefield. Remembering that you will lose the effect of the ability if the Spirit Miner is defeated.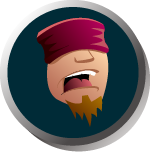 The third ability is Blind and this is another abilityl that will benefit your cards because it will increase by +15% the chances of your opponent's cards missing the attack. So you will only need to think that the Spirit Miner already has 25% Dodge ability dodge and will now have +15% the Blind ability and that totals 40%, in addition he also has the Swiftness ability that increases speed and speed also increases the chances of dodging so you can be sure that it will not be easy to hit him.
But this is all just "theory" and so that you can understand better I will show the Spirit Miner in a battle so you can see how useful it is in battle.
---
Spirit Miner on the Battlefield
---

For the battle demonstration I will use the Spirit Miner only at level 1 and that means he only has one ability which is Dodge, but that's enough to show how he can be very useful on the battlefield.
In the battle I chose the earth deck and as the Spirit Miner is a neutral card so I will be able to use it and the choice of summoner obsidian was so that I could increase its magic attack more. On the other hand my opponent used the death deck with the summoner Thaddius Brood and this is not good news for my Spirit Miner because he will have his magic attack reduced so basically one summoner canceled the other in terms of magic attack.
I placed Spirit Miner in the last position with the intention of it serving as a backline defense against cards that have the Sneak ability like my opponent's Silent Sha-Vi and in this battle even though he didn't dodge as much as I would like him to. happened, but even so he was crucial for the victory because at the last moment to decide the winner he managed to fulfill his role by diverting the last chance that my opponent had to win and after that he delivered the coup de grace and I finally managed to reach the victory.
This was my post about the Pelacor Arbalest on the battlefield, I hope you enjoyed it, thanks for reading and until next time!
If you still don't know Splinterlands and want to start your journey, you can access the site through this link: Splinterlands
(This is my referral link so use it only if you want, you can access it using someone else's link or by searching for Splinterlands in your browser)
---
---