MY JOURNEY @SPLINTERLANDS - Node and License are coming for SPS Validation..
I was away from the game for almost a week time. Buy schedule is the main reason for same. Last day I spare some time to play the game and completed two quests back to back. Both the quest were easy and completed without much efforts. Some time I got amaze when opponent team with lower level cards defeat my higher level Earth team. Some new card are really very effective if used in specific rule sets.
---
Here are the rewards form the quest.
I am happy that I am able to pull one Gold foil and a Epic cards along with 30 DEC. I am paying in Gold league to credits are not shown in rewards.
---
Second pull was also nice with another Epic card and 15 DEC token.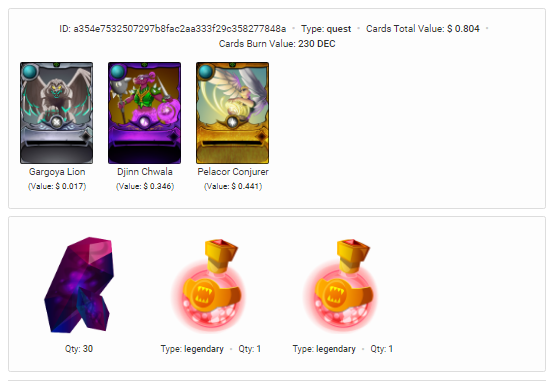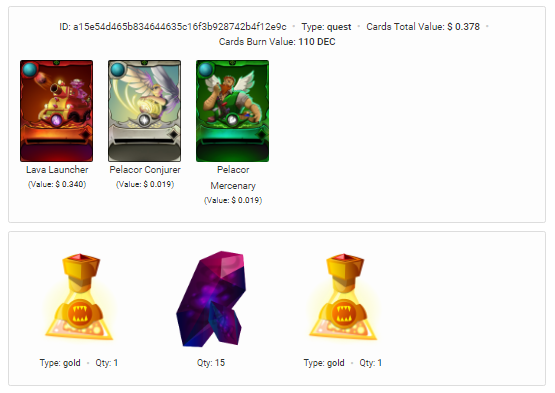 ---
SPS Node
I you wanna run a node for SPS validation and looking for a SPS rewards then you have two Option - Run a Node without License or Buy a License and Run a Node with License.
The SPS governance system will work via a Delegated Proof of Stake (DPoS). Reward pool for validators is 3,375,000 SPS / month. 90% SPS from pool will be distributed to the license holders. In total 60k license will be available for sale in part manner. Each sale will be with increase price of licenses.
I am planning for licenses purchase but its a big investment.
---

I am a member of Team Possible Power Guild. To join the discord group click on link
You will find really nice people and informative too.
Thanks for stopping by my Post.
Don't forget to follow and upvote.
If you new and want to try the game here is my affiliation link
You can joint the official discord group also (please find the link at the end of the post).
Thanks to @minimining for delegated cards.
---
---