Splinterlands Art Contest // Week 165 // The Kracken
---
Final
---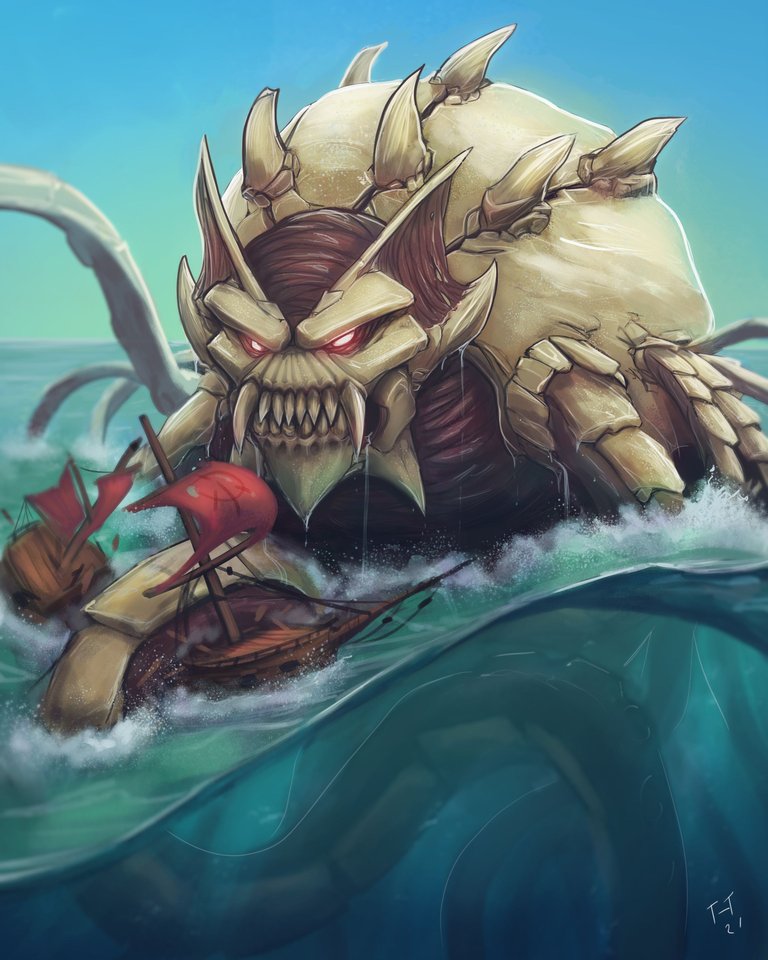 ---
Hey folks! Sadly I didn't get to enter a painting last week, life gets busy sometimes. I really wanted to tackle some subject matter that I'm not overly used to, and the awesome @kennysgaminglife suggested an illustration of the Kraken! Giant sea monsters are something I don't do often, so a lot of time went into hitting the books and studying crabs/lobsters, and other sea life.
I set out with a goal in mind to really try to sell a sense of scale and dread (thank you thalassophobia) while still having it be bright and colorful per the direction my personal style has been taking.
Is the painting successful? Any idea on what to work on next? I have a few plans but I'm always open to suggestions!
I've included a series of progress photos below if you'd like to see the process. I'm going to go pour myself a coffee and get working on my introduction post that will have links to my socials that has some of my non-splinterlands related work. I'm hoping to have that up by the end of the day today. Hope you enjoy, have a great day!
If you'd like to keep up with my work and follow me on my
journey please feel free to drop me a follow at @h-t-t.
Your support is great appreciated!
---
Process
---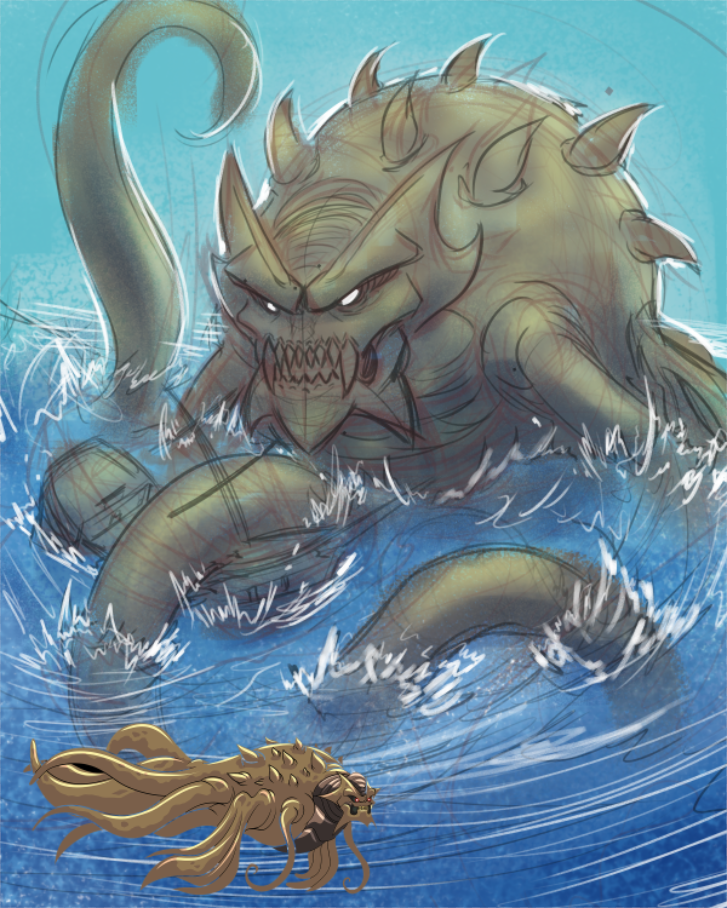 Initial Sketch and Reference Image
---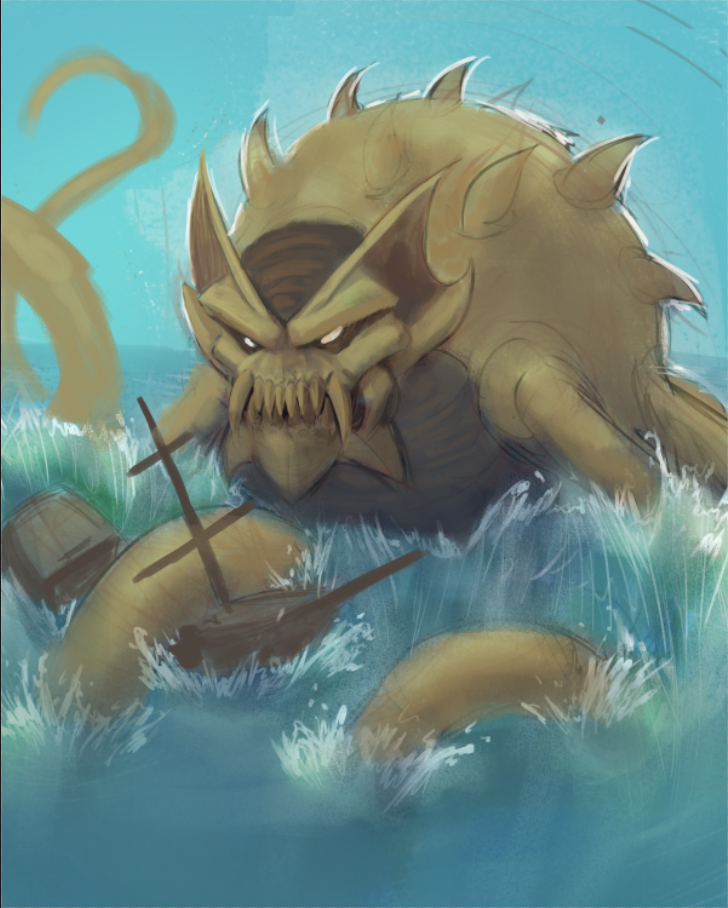 Blocking In
---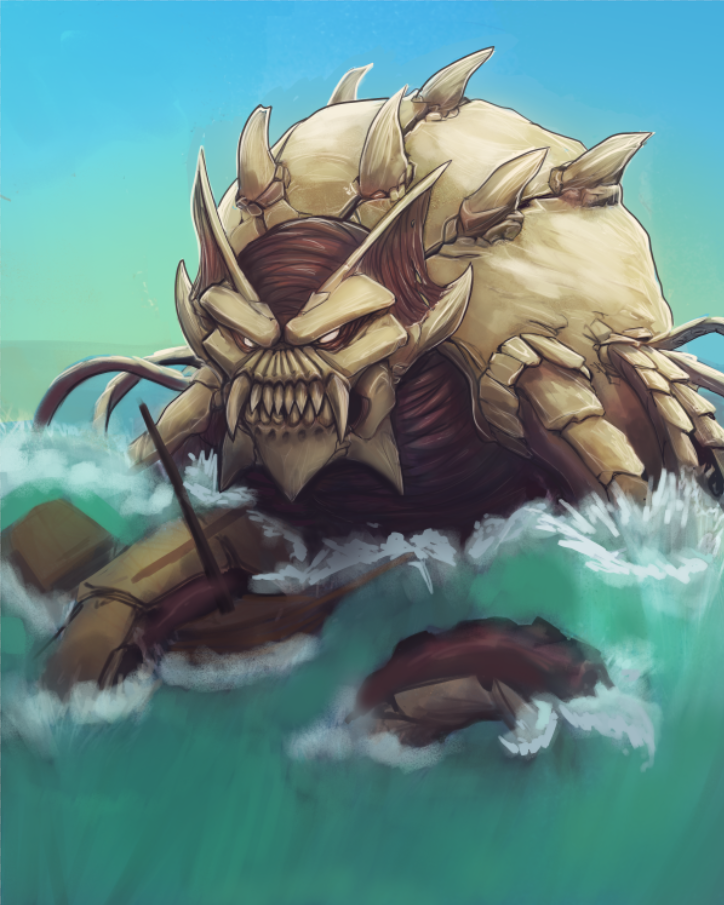 Figuring out shapes and details
---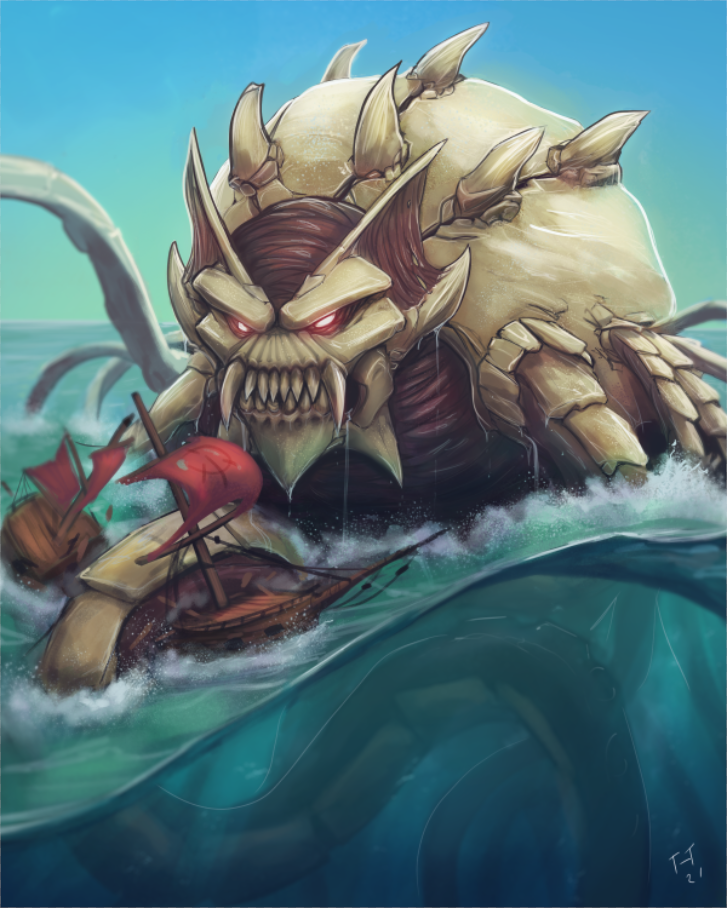 Composition adjustments and rendering to final

---
---