Social media challenge.... Drawing GOLD DRAGON..
Hello everyone,
How are you. Hope all are you good.Today i,m going to drawing Gold dragon.I love to drawn Dragon picture. It was a character of Splinterlands game.Gold dragon have one interesting power. When gold dragon open mouth then Fire comes out of the mouth. It was very interesting.
Gold dragon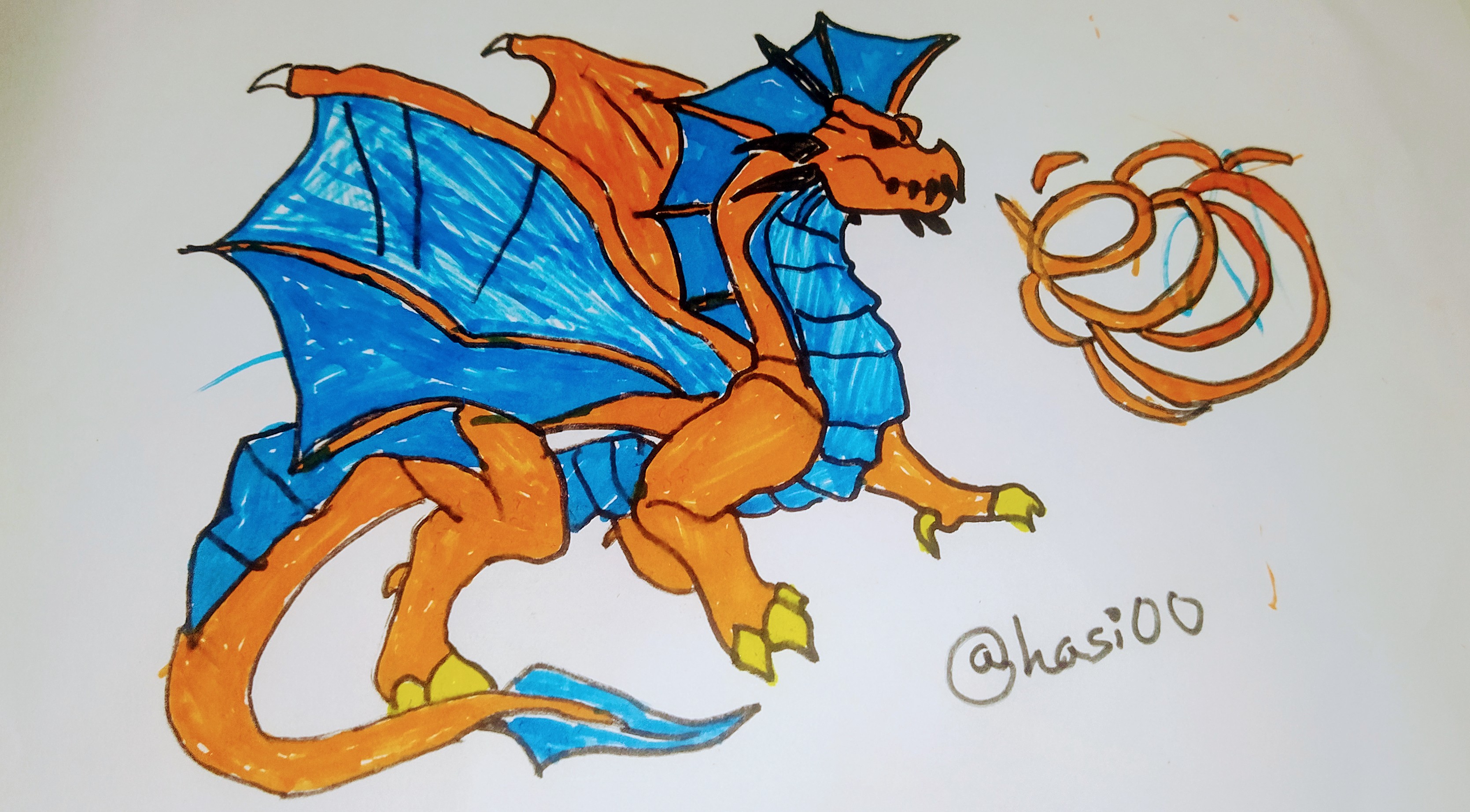 Original Source link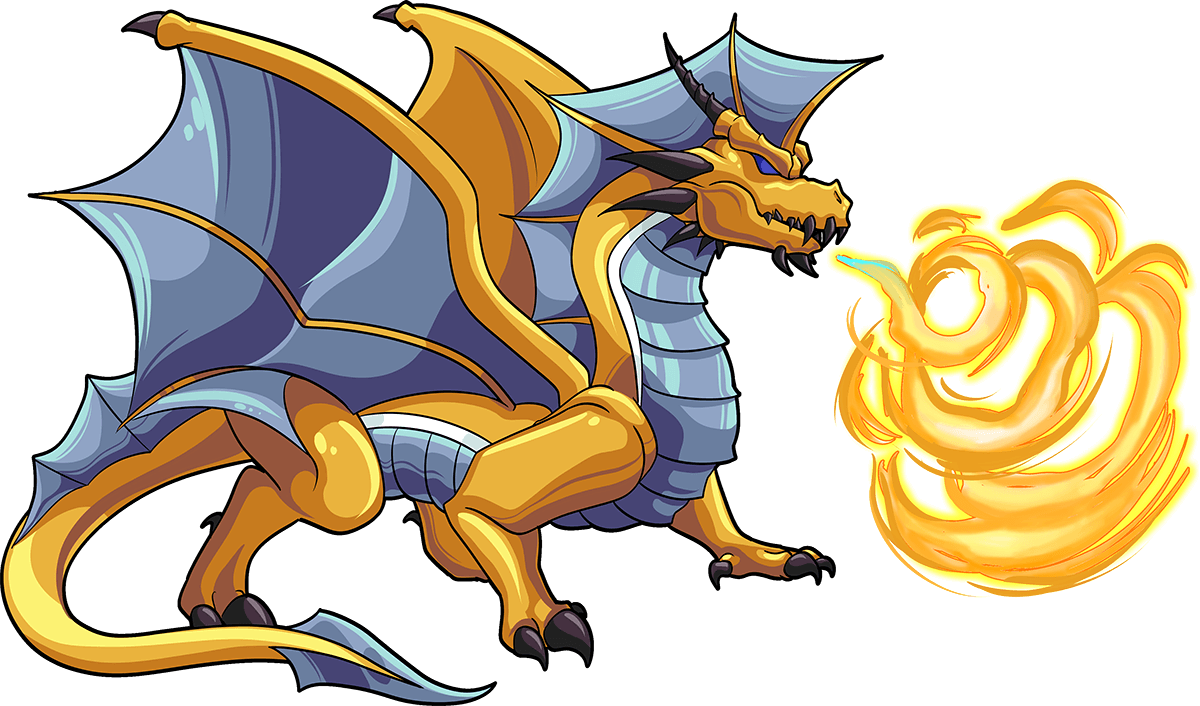 Source
Material
1.Paper
2.Pencil
3.color pencil
4.Rubber
5.cutter
How to drawing gold dragon
step-1
First i will take a paper and start to draw. First i will draw gold dragon,s head. In head their i draw spicks,eye, teeth.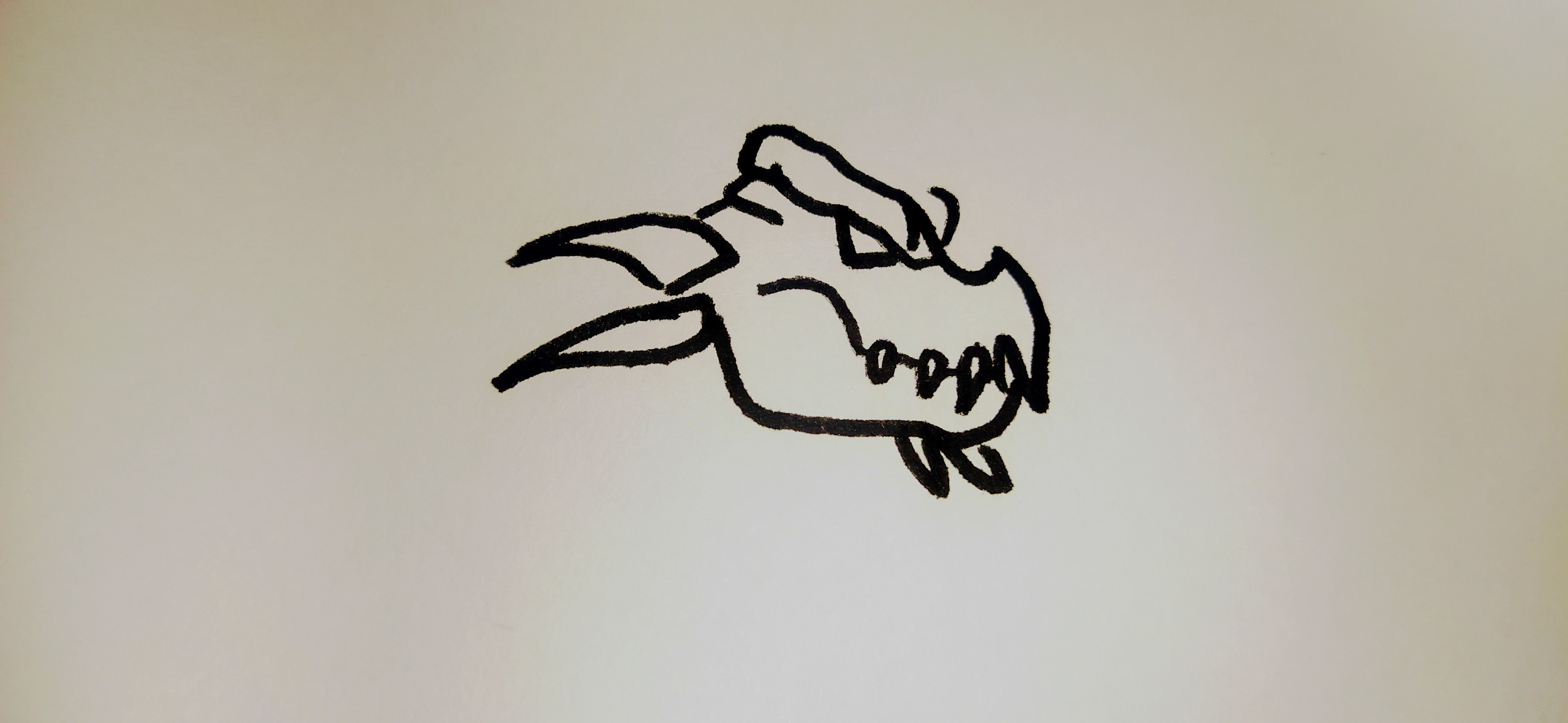 Step-2
Now will draw gold dragon,s neck,jaw and head wings.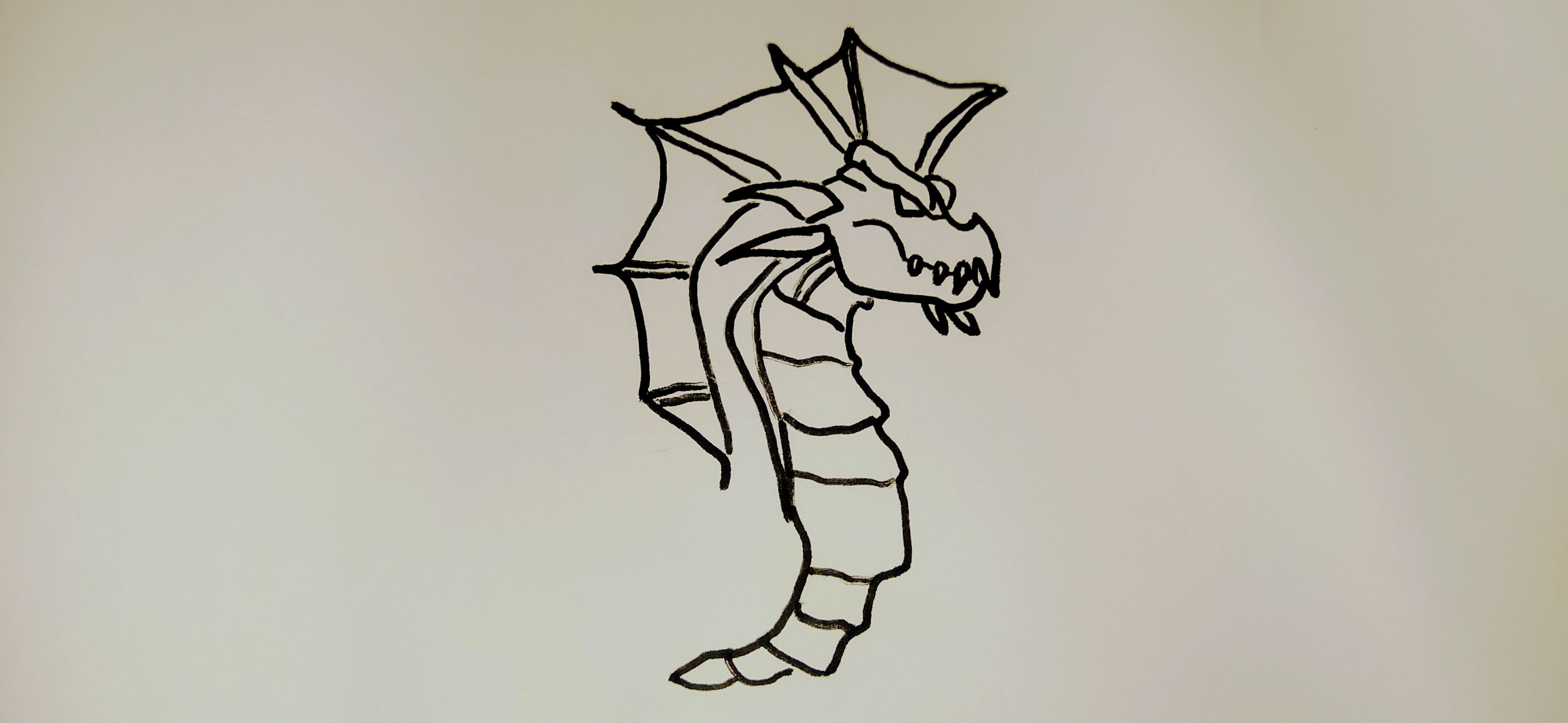 step-3
Then i will draw gold dragon,s legs, two big wings in its back.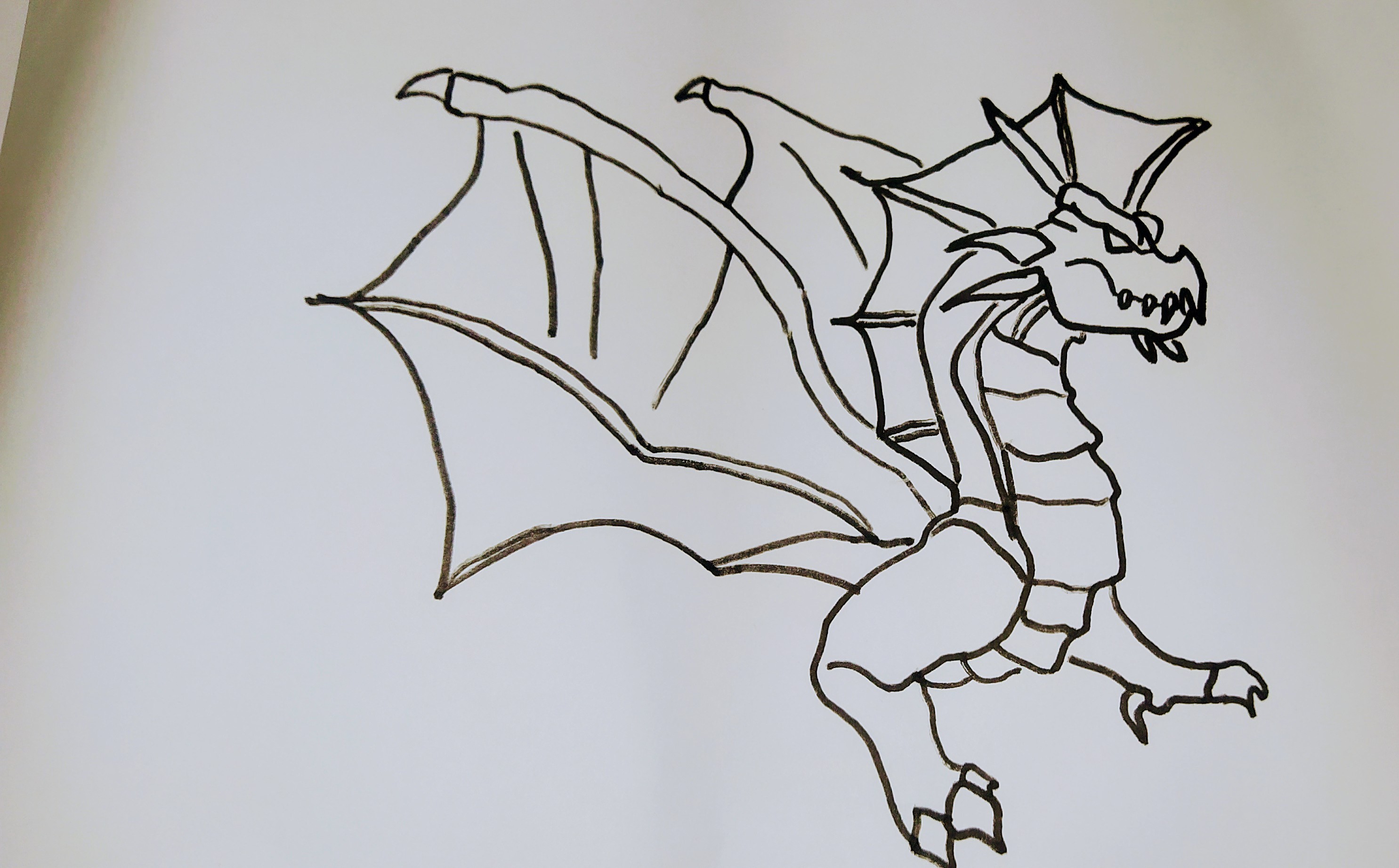 Step-4
After that i will draw gold dragon,s tail. Now i will have to paint this picture.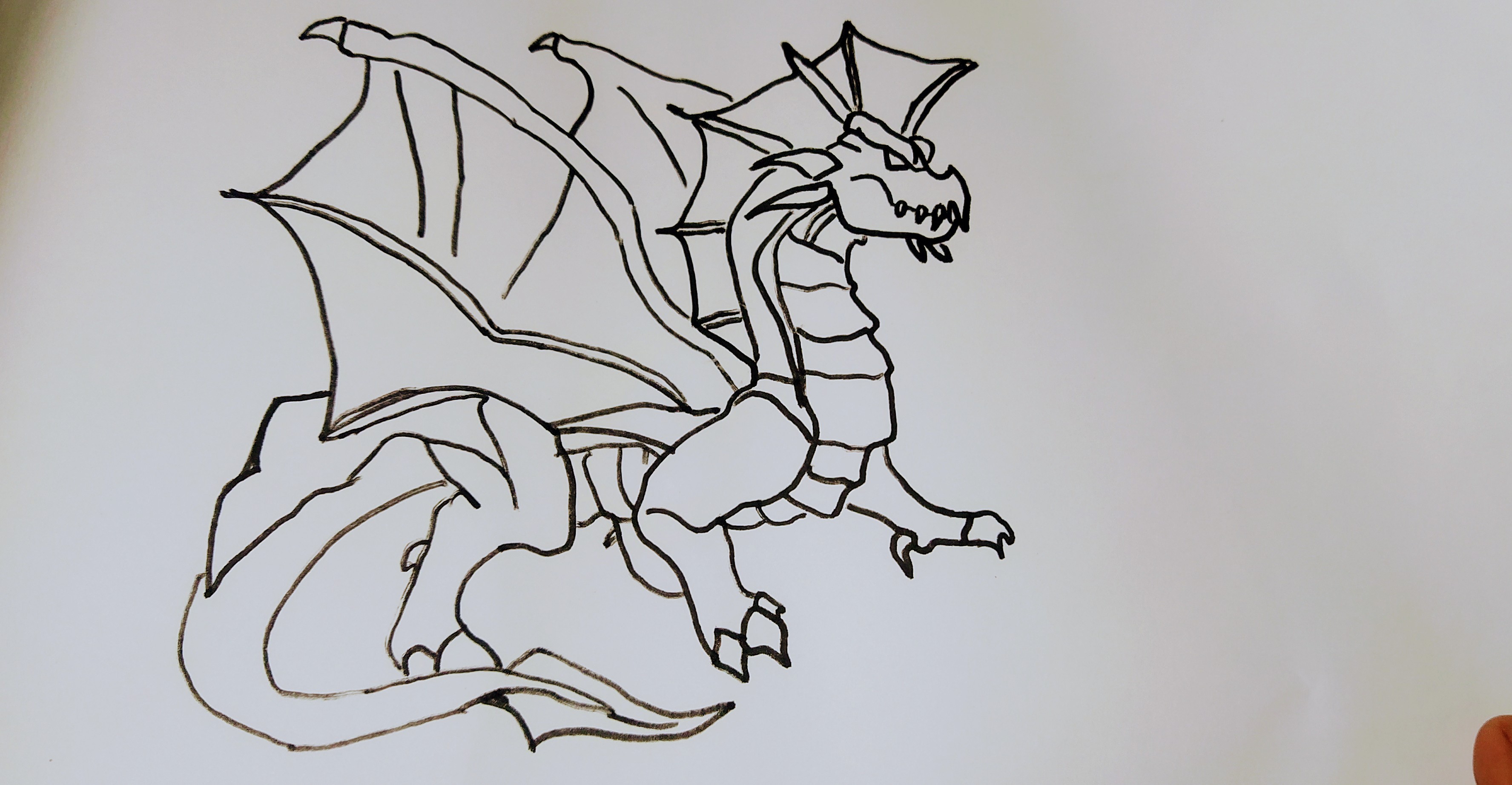 Step-5
First i will paint gold dragon,s head,face,spicks and eye with orange and black color.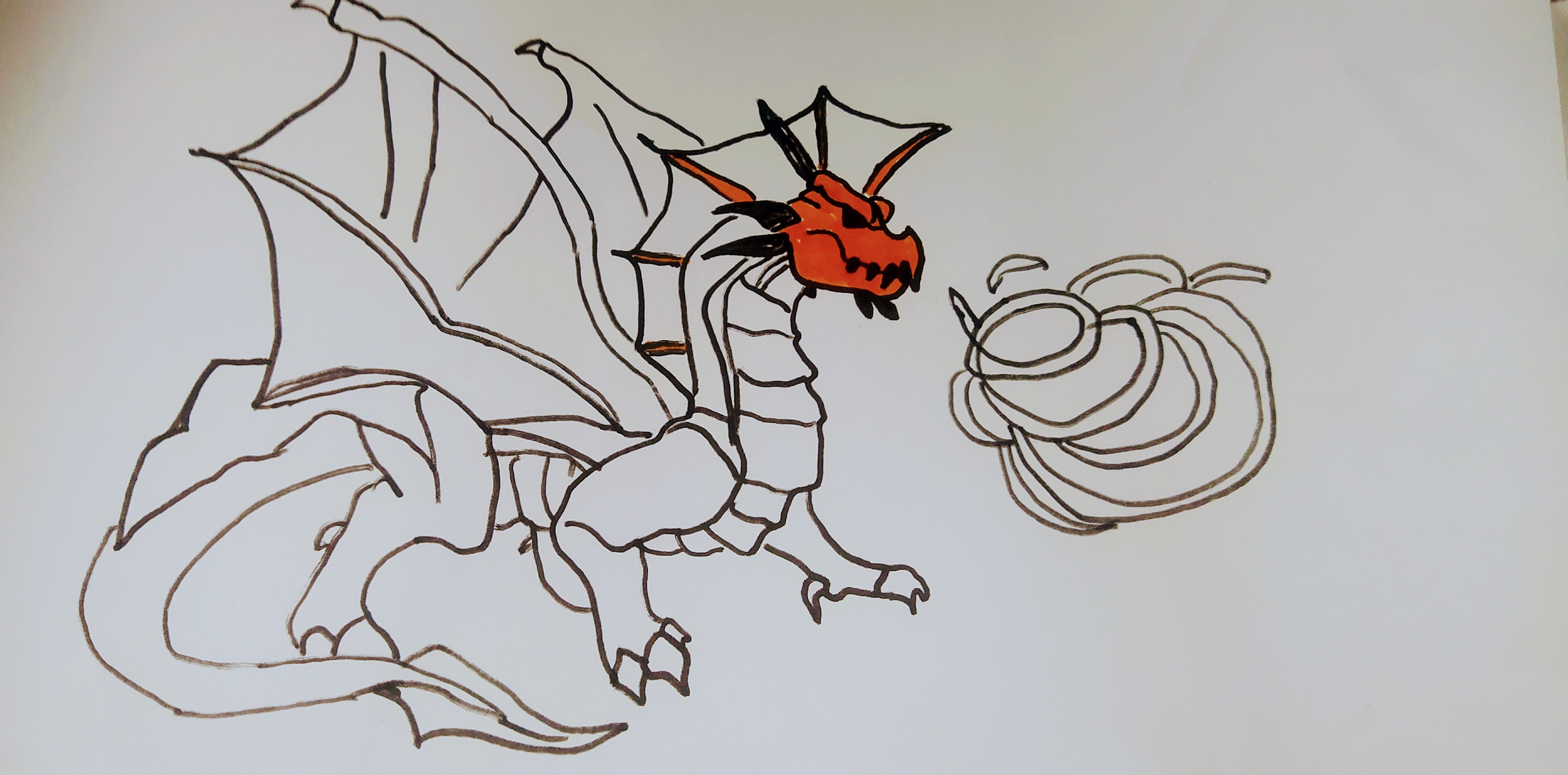 step-6
Then i will paint its some body part and legs with orange color.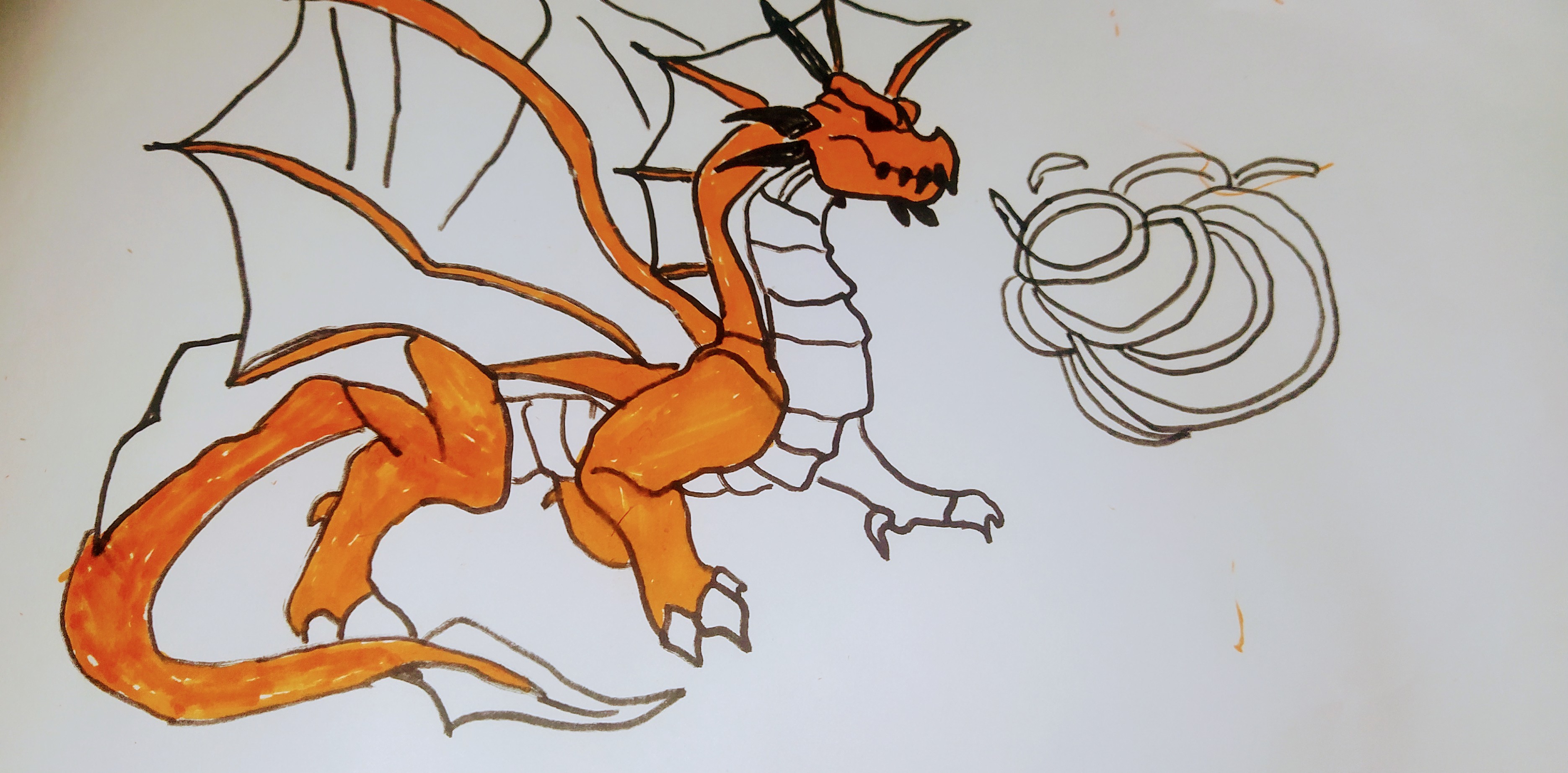 step-7
I will paint its wings with blue color and one side wings i will use little bit orange color.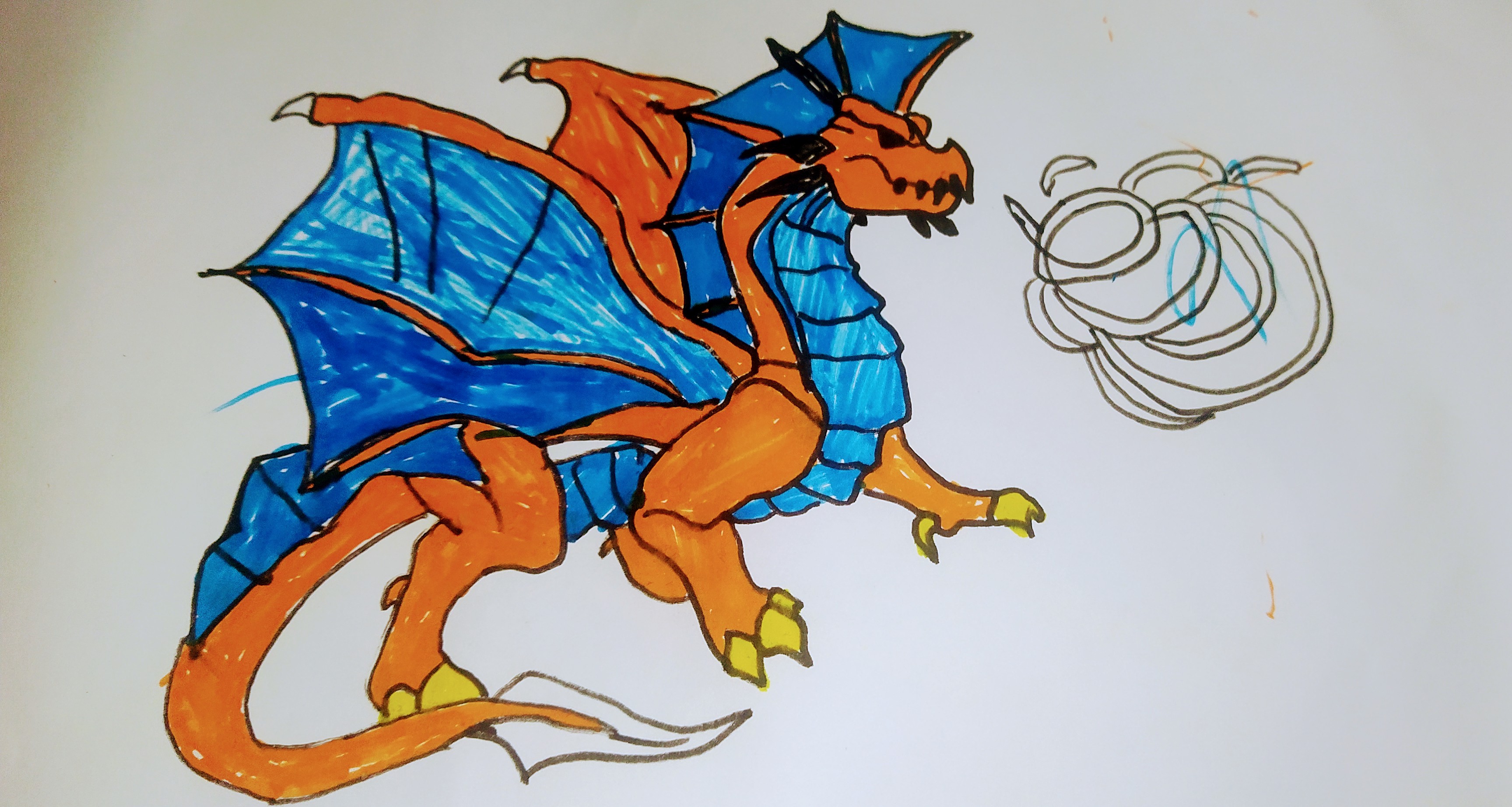 Step-8
Last i will paint gold dragon,s tail use orange and blue. Also paint its legs nail to use yellow color. Painting was complete.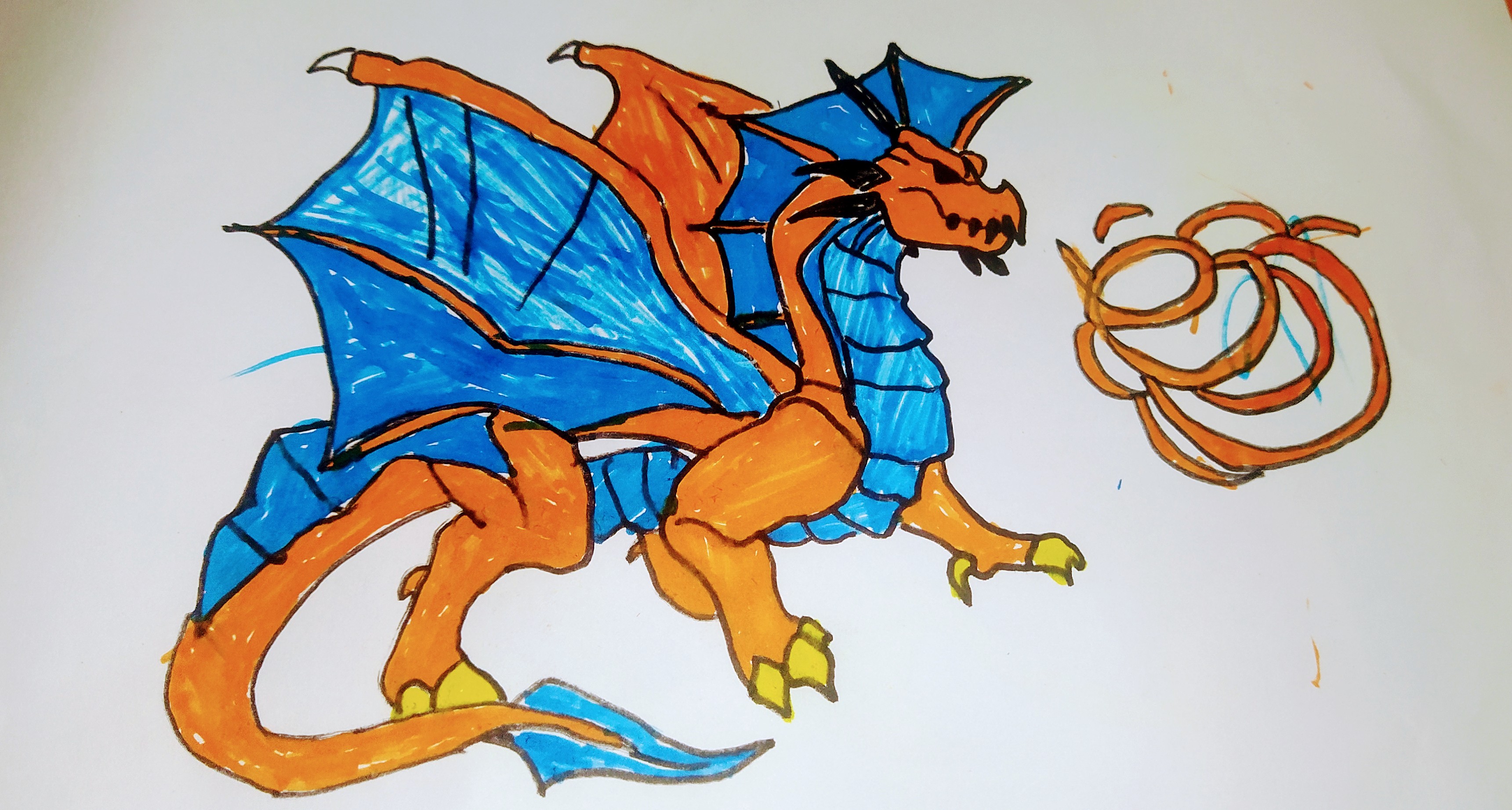 Here,s my referral link:
https://steemmonsters.com?ref=@hasi00
Thank you
---
---