Spilinterlands art contest...week-167...drawing Mycelic Morphoid .
Hi everyone,
How are you all. Hope all are you good. Today i,m going to draw a character of Splinterlands. The character name is Mycelic Morphoid.Its a very easy art. First when i will see the theme i can not understand what is this. This is Mycelic Morphoid.
Mycelic Morphoid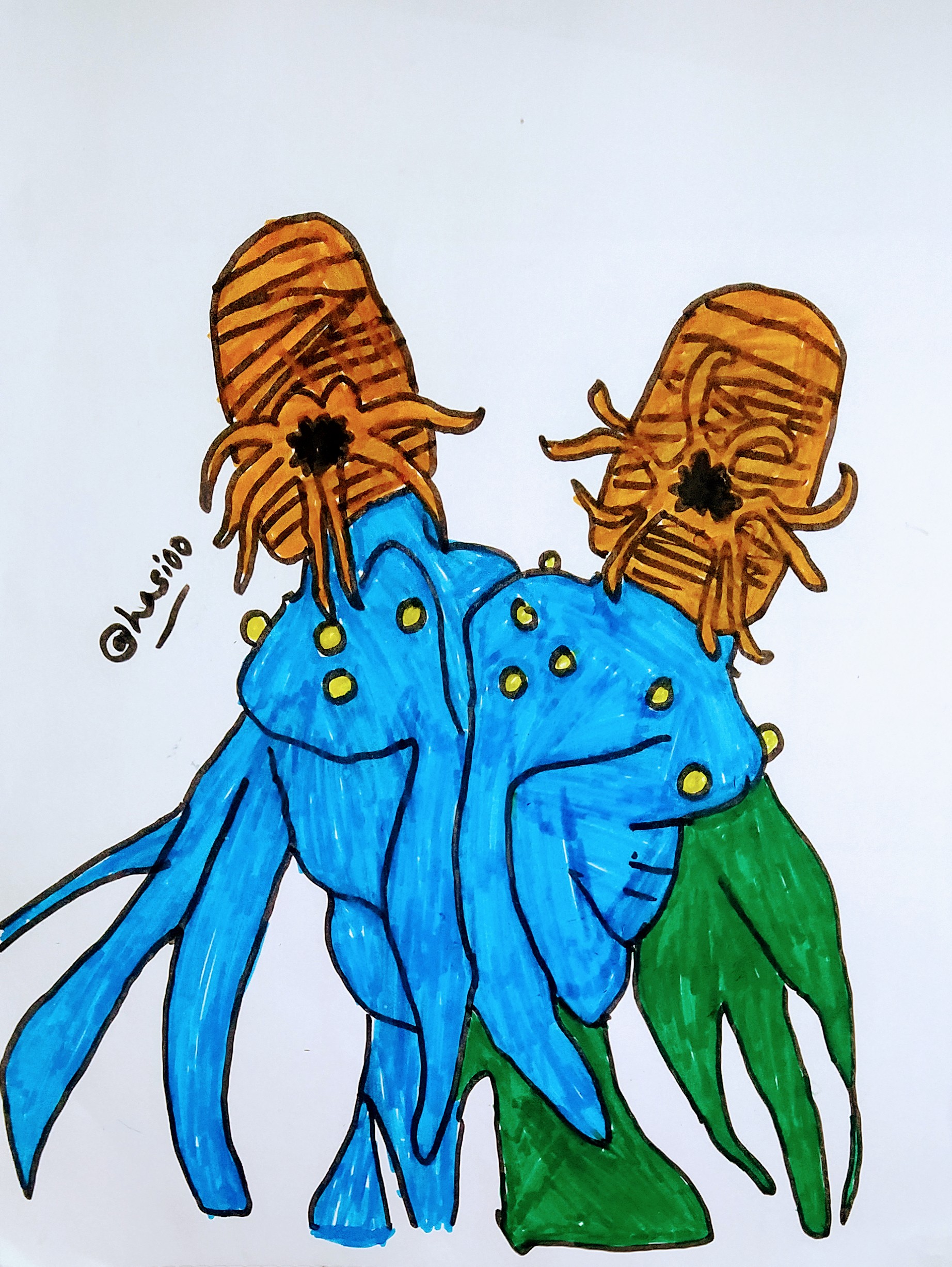 The original source of the imagine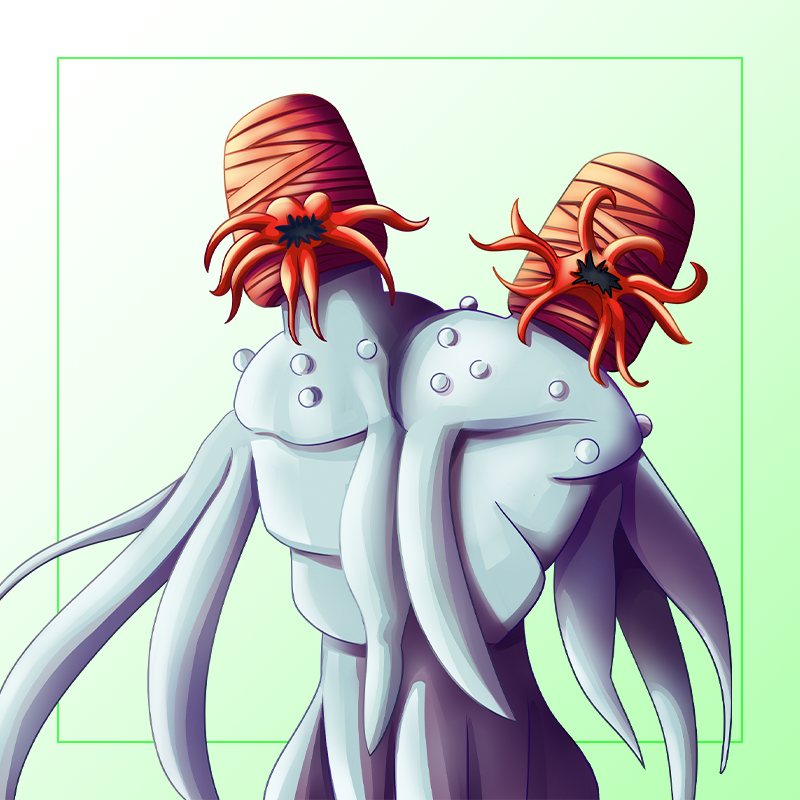 Materials
1.White paper
2.Pencil
3.Rubber
4.Cutter
5.Color pencil.
How to drawing Mycelic Morphoid
Step-1
First i will take a white paper and start to drawing. Then draw Mycelic Morphoid head that mean cap and there i will also draw a flower that mean also a octopus leg and in middle that a black side.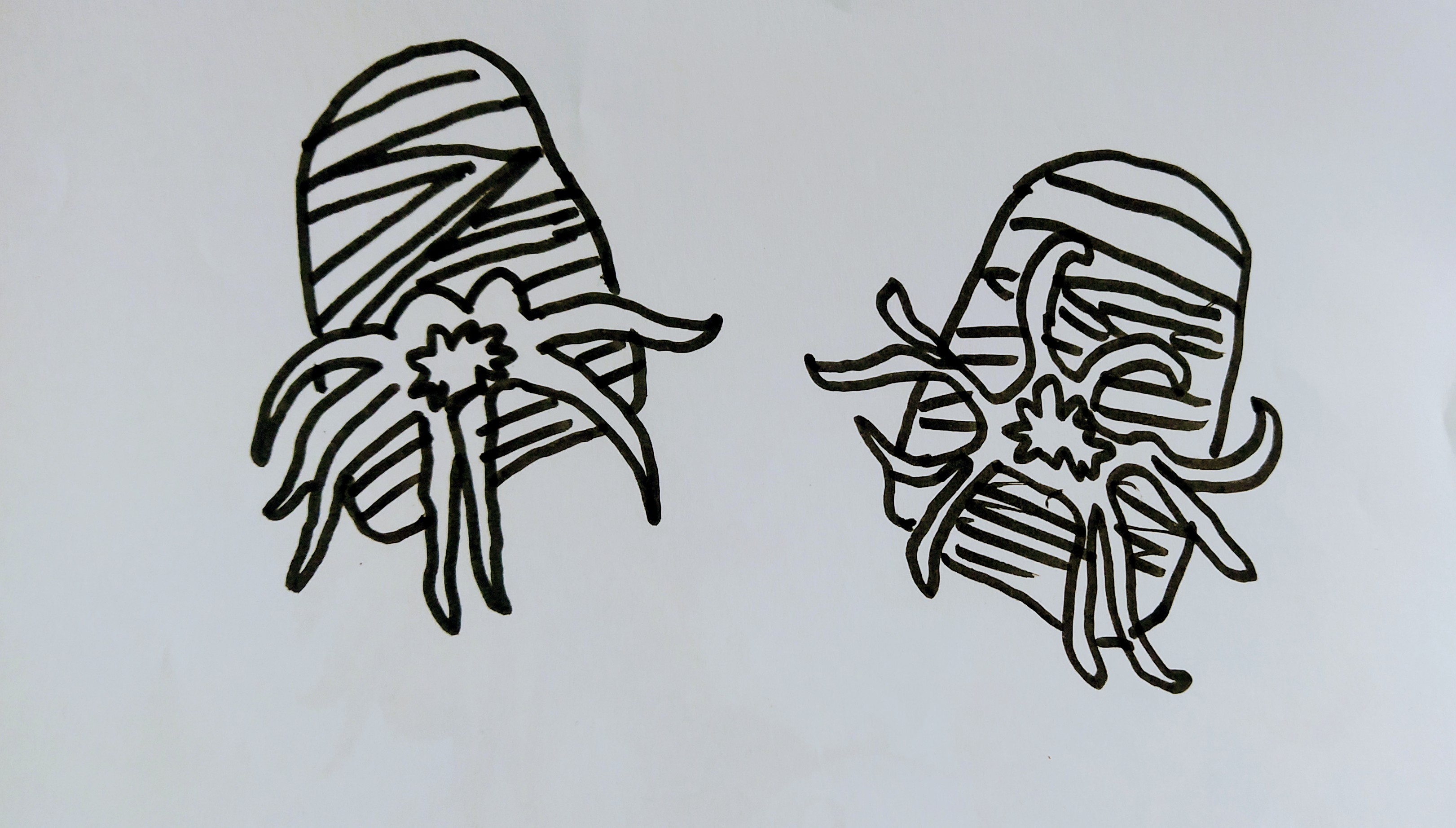 Step-2
Then i will draw a Mycelic Morphoid one body part. It was also look like a insects brunch.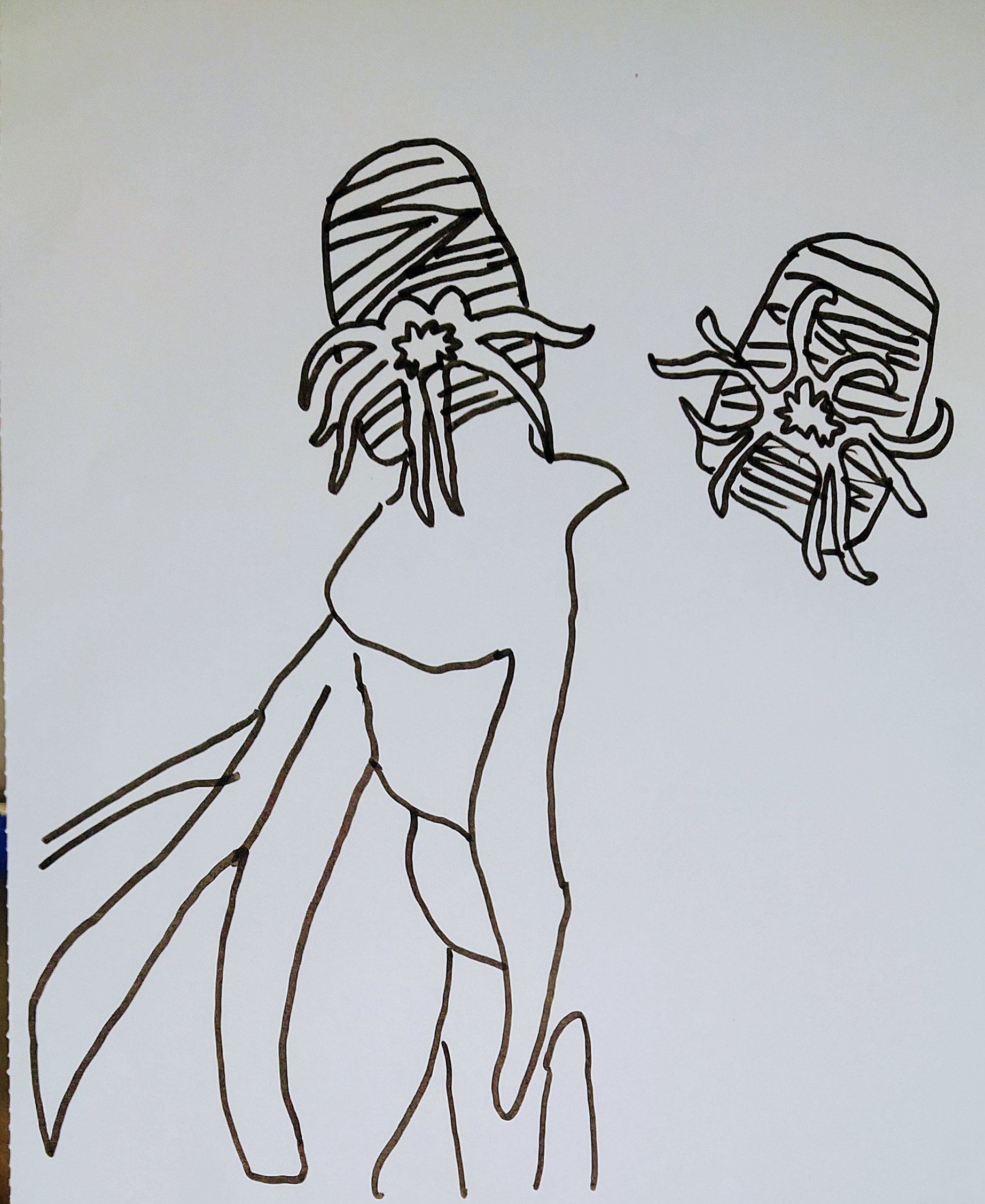 Step-3
Now draw other body part of Mycelic Morphoid insects brunch. 2 body part are joined to together.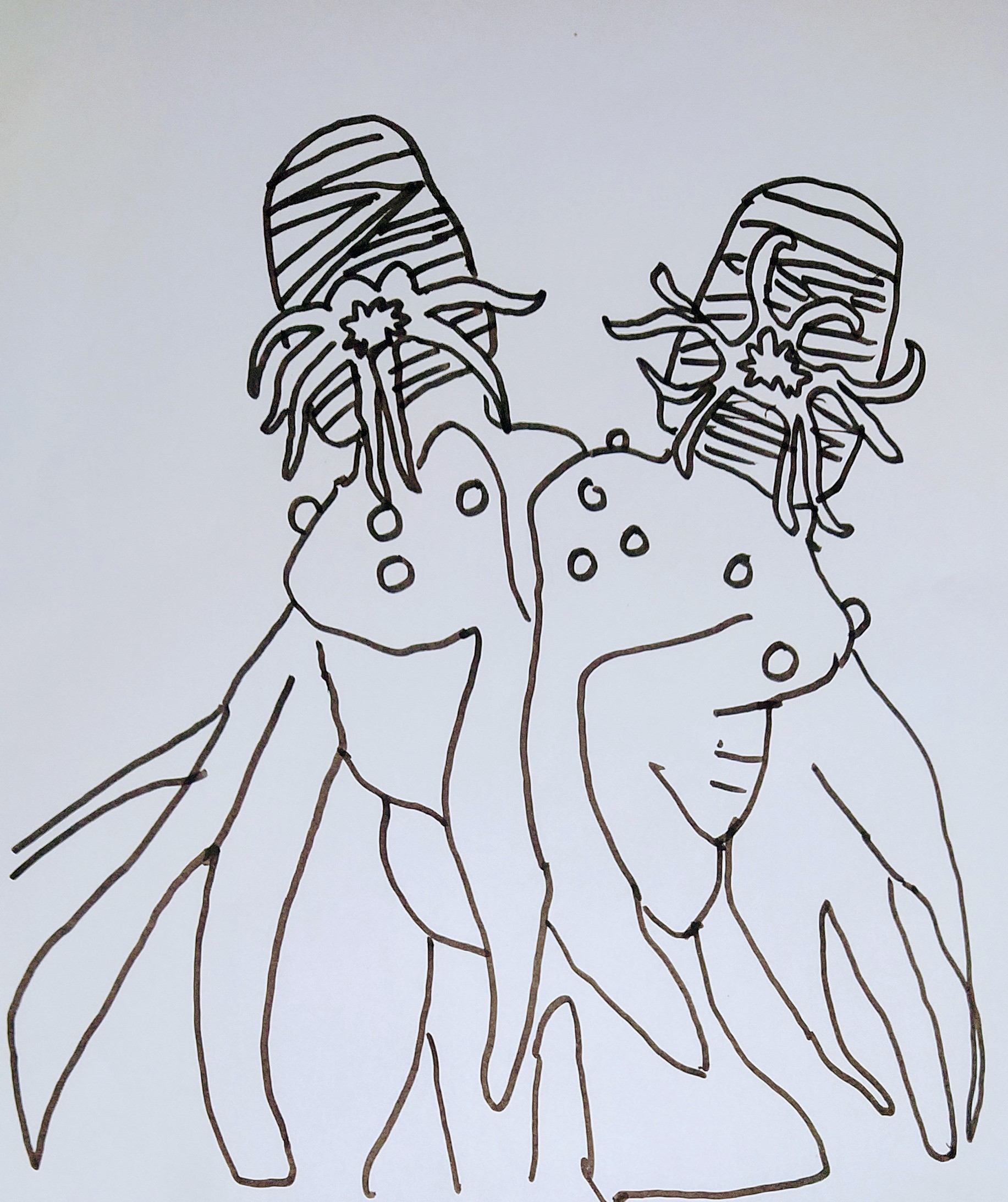 Step-4
Now i will paint the draw. First i will paint Mycelic Morphoid cap that mean head with Orange and black color.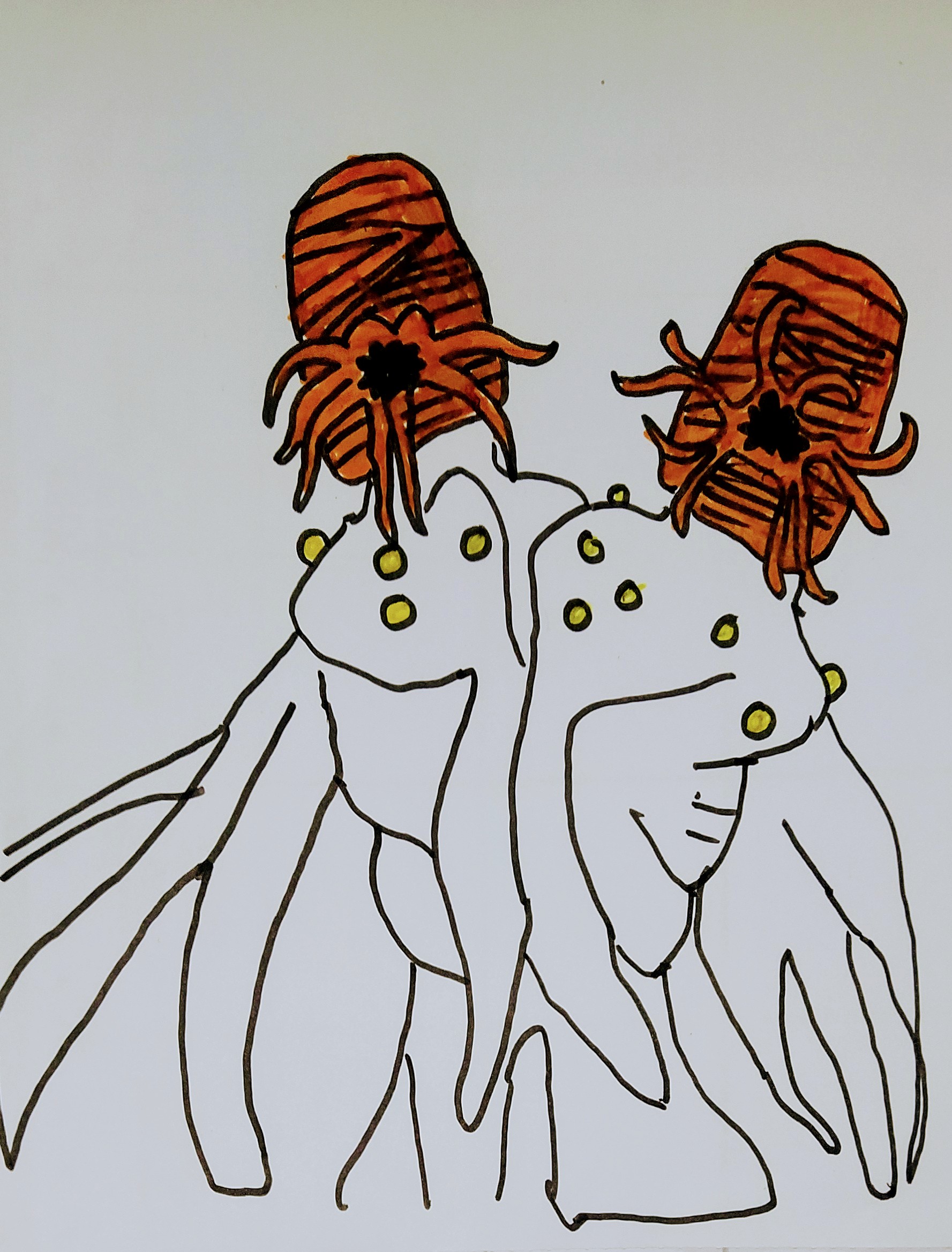 Step-5
I will paint Mycelic Morphoid,s one body part with the color of blue and yellow.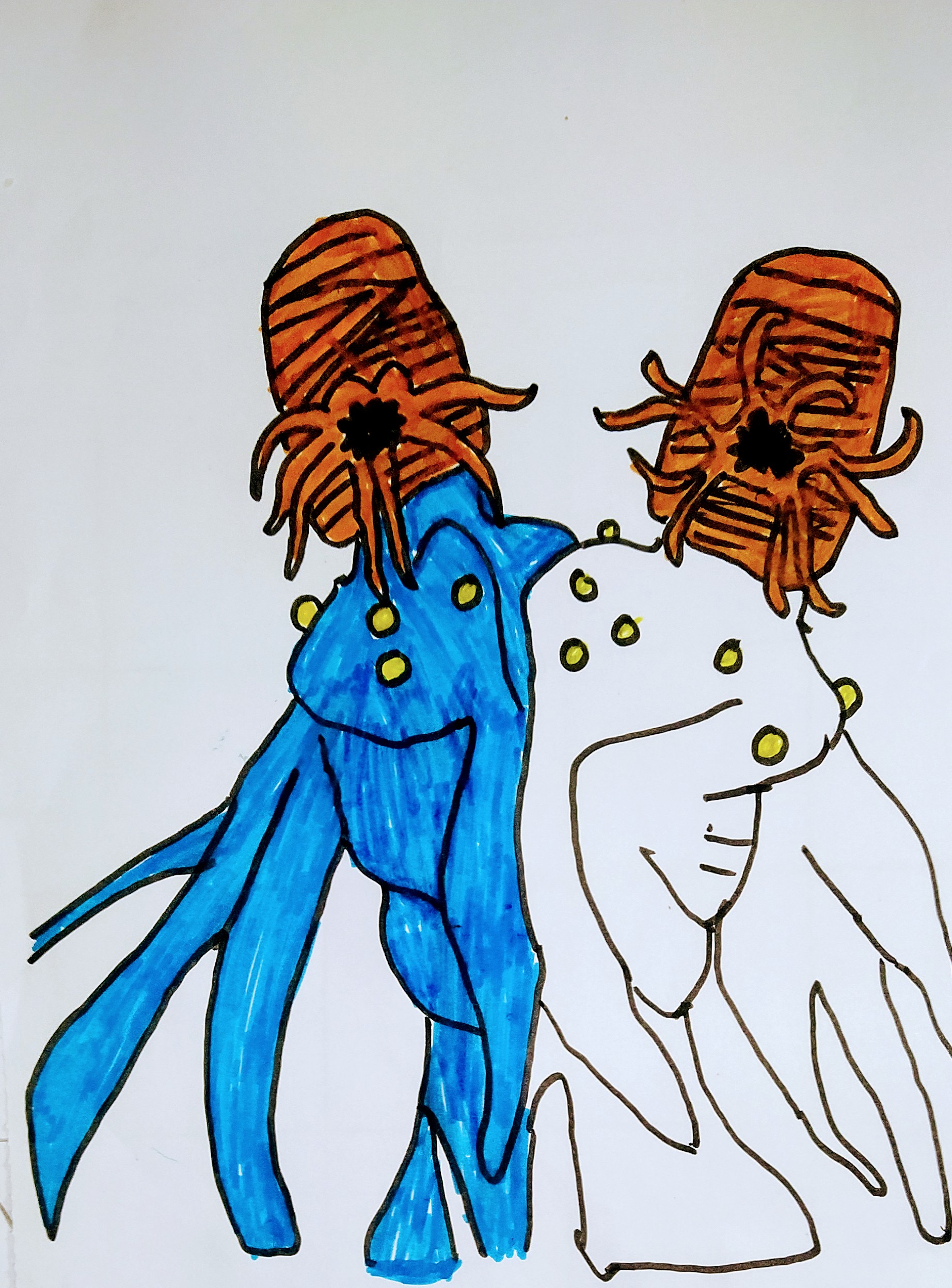 Step-6
Then i will paint Mycelic Morphoid,s other body part with the color of blue,yellow and green color.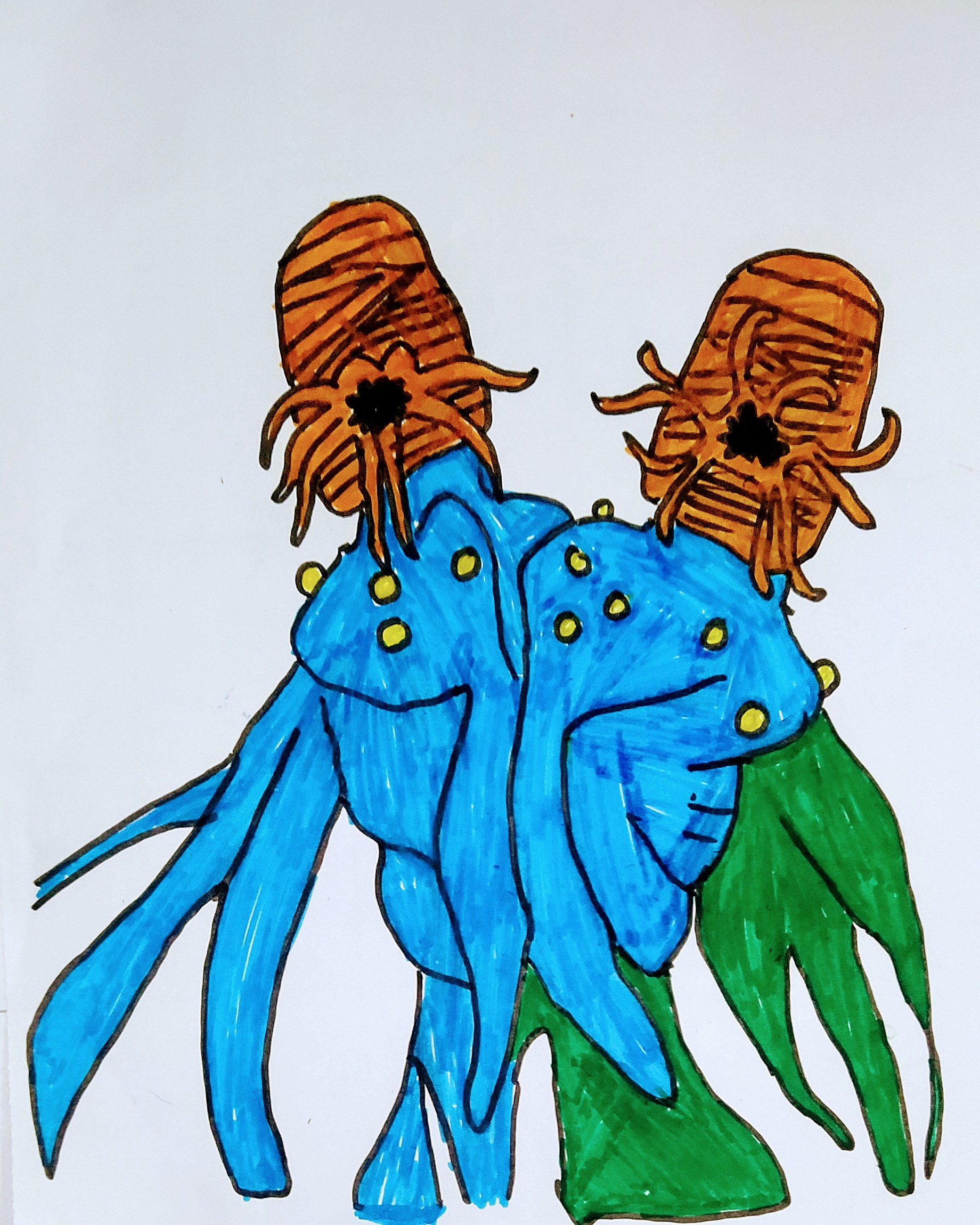 Here,s my referral link:
https://steemmonsters.com?ref=@hasi00
Thank you so much.
---
---