Splinterlands art contest week-152 .. Drawing BROWNIE..

Hi everyone
How are you. Hope all are you good.Today i,m going to drawing BROWNIE. The name was common. BROWNIE look like a old monster. He also look like Primitive man. Like monkey man. Now i will going start my drawing
BROWNIE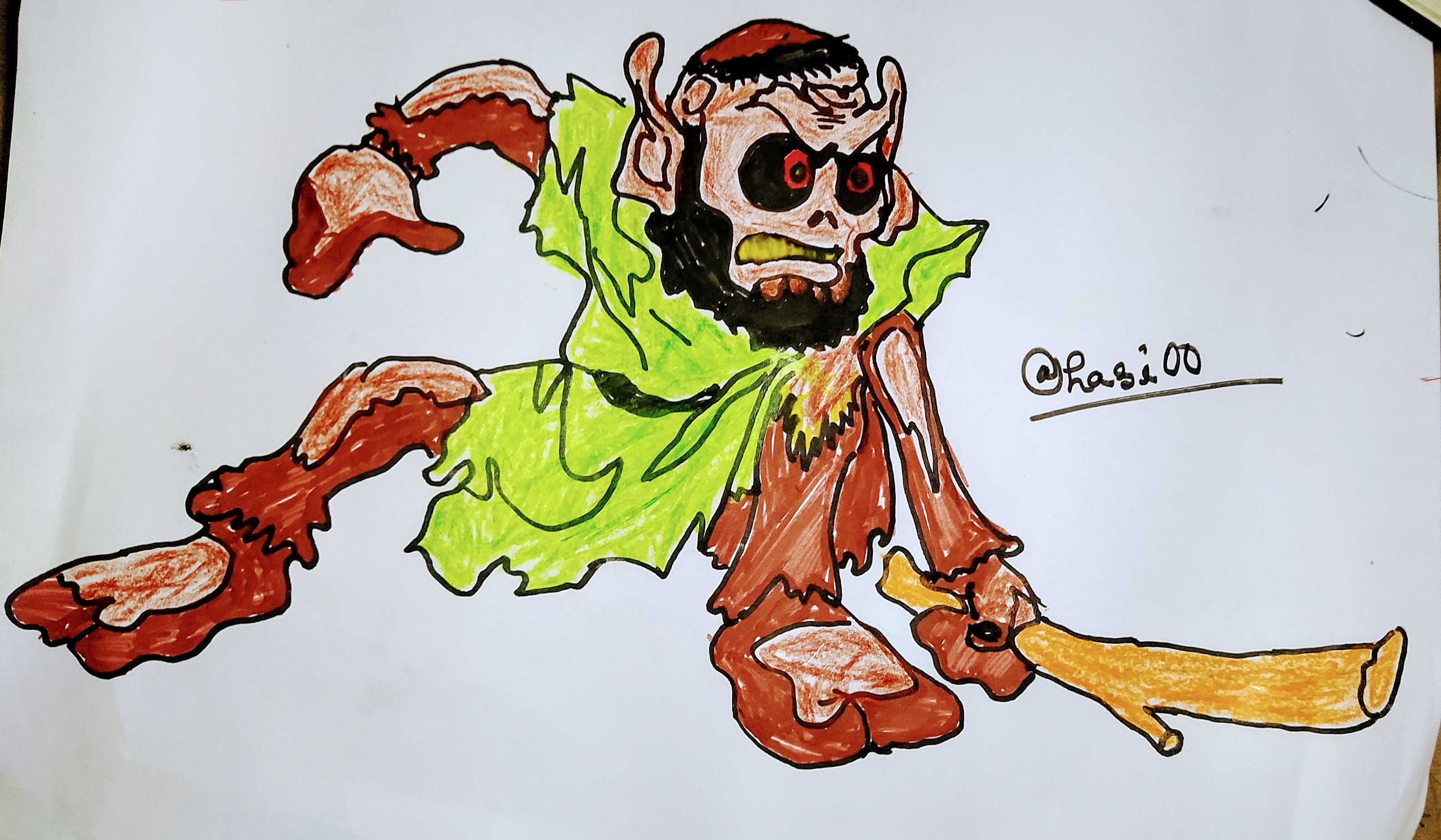 Materials
1.Paper
2.Pencil
3.Rubber
4.cutter
5.Color pencil
drawing process
step-1
First i will Take a paper then start to drawing. I will draw BROWNIE,s head, Face, Hair,eye.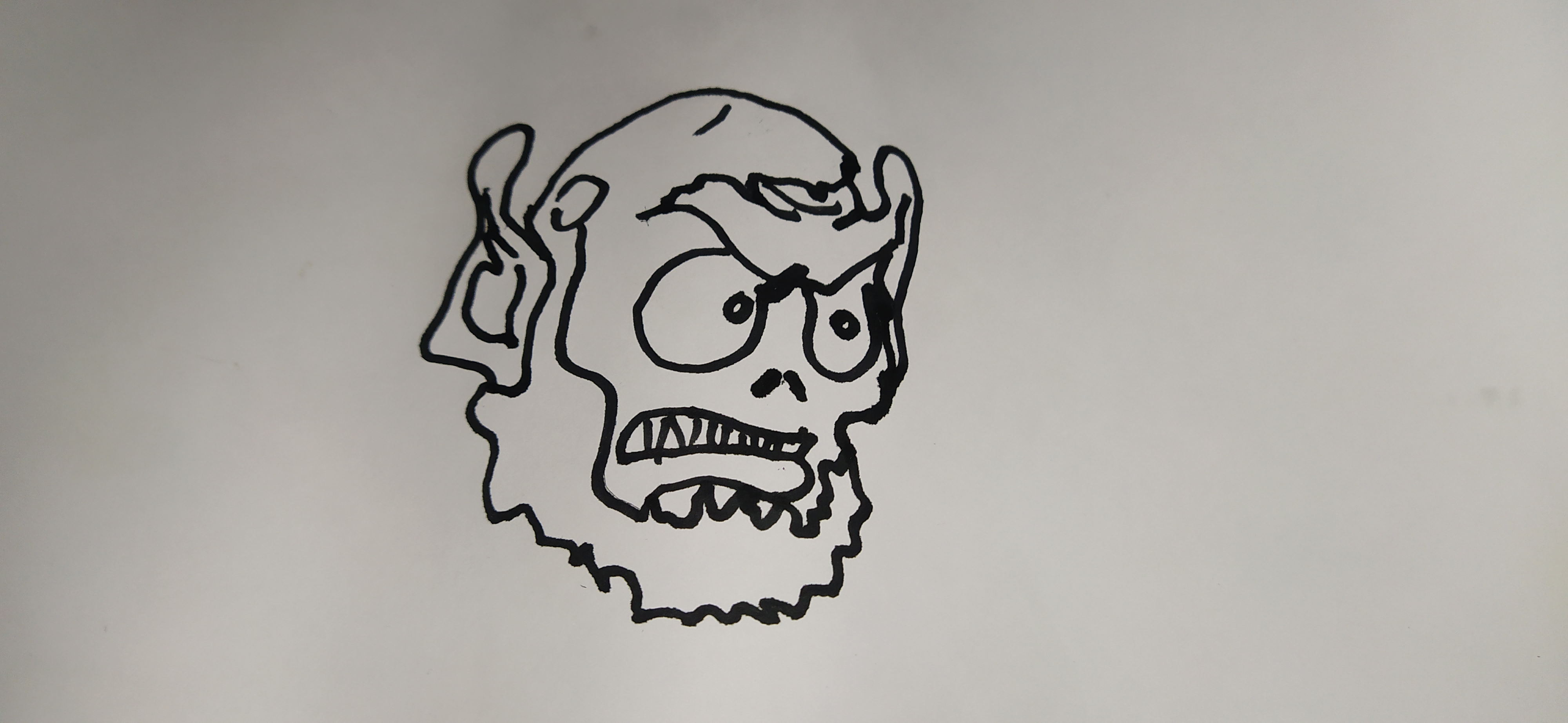 Step-1
Then i will going to draw his hand.BROWNIE hold a wood in his one hand. I will draw the wood.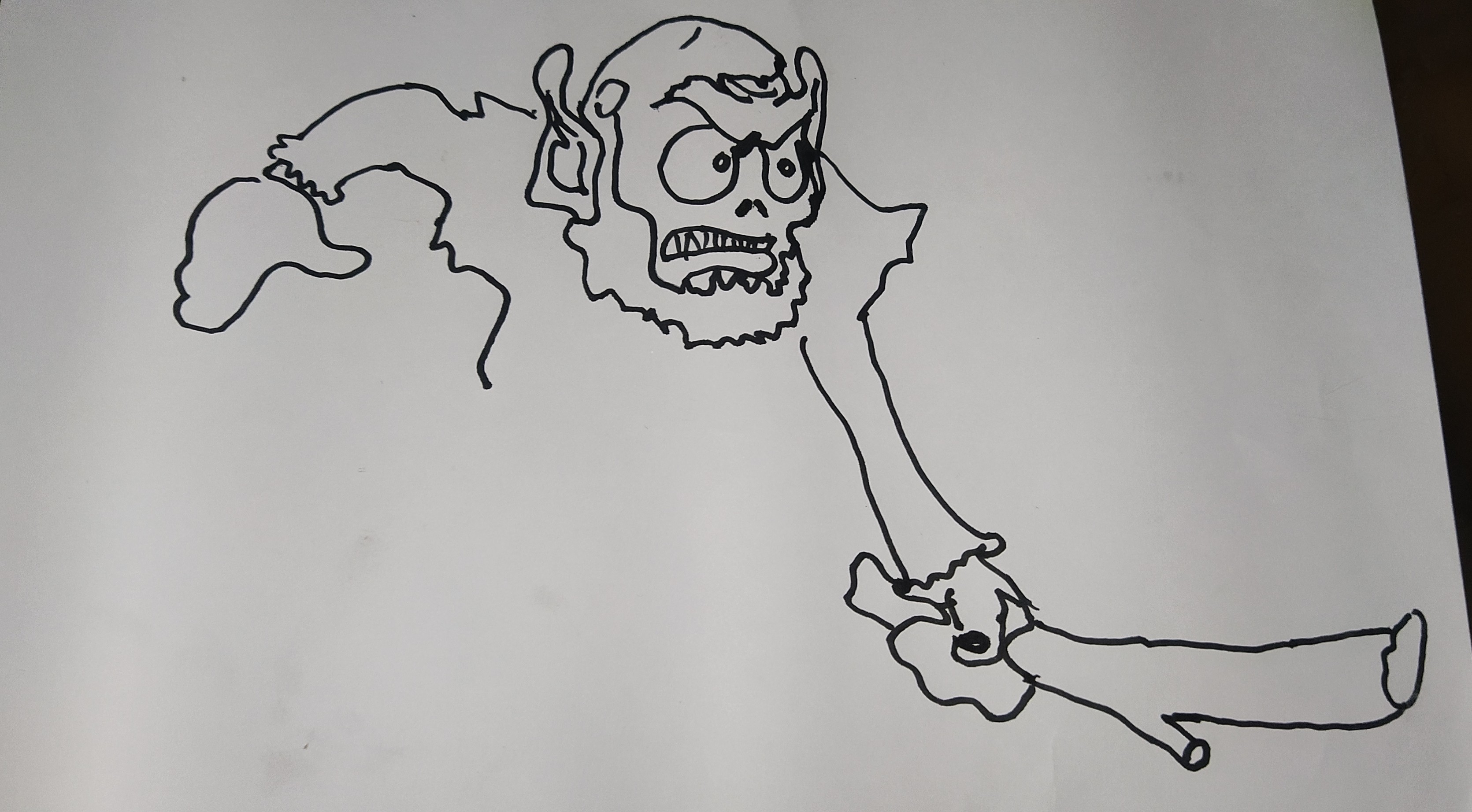 Step-3
Now i will draw his dress . His dress was look like a Primitive man.Then i will draw BROWNIE,S legs. BROWNIE leg was looks a money,s leg.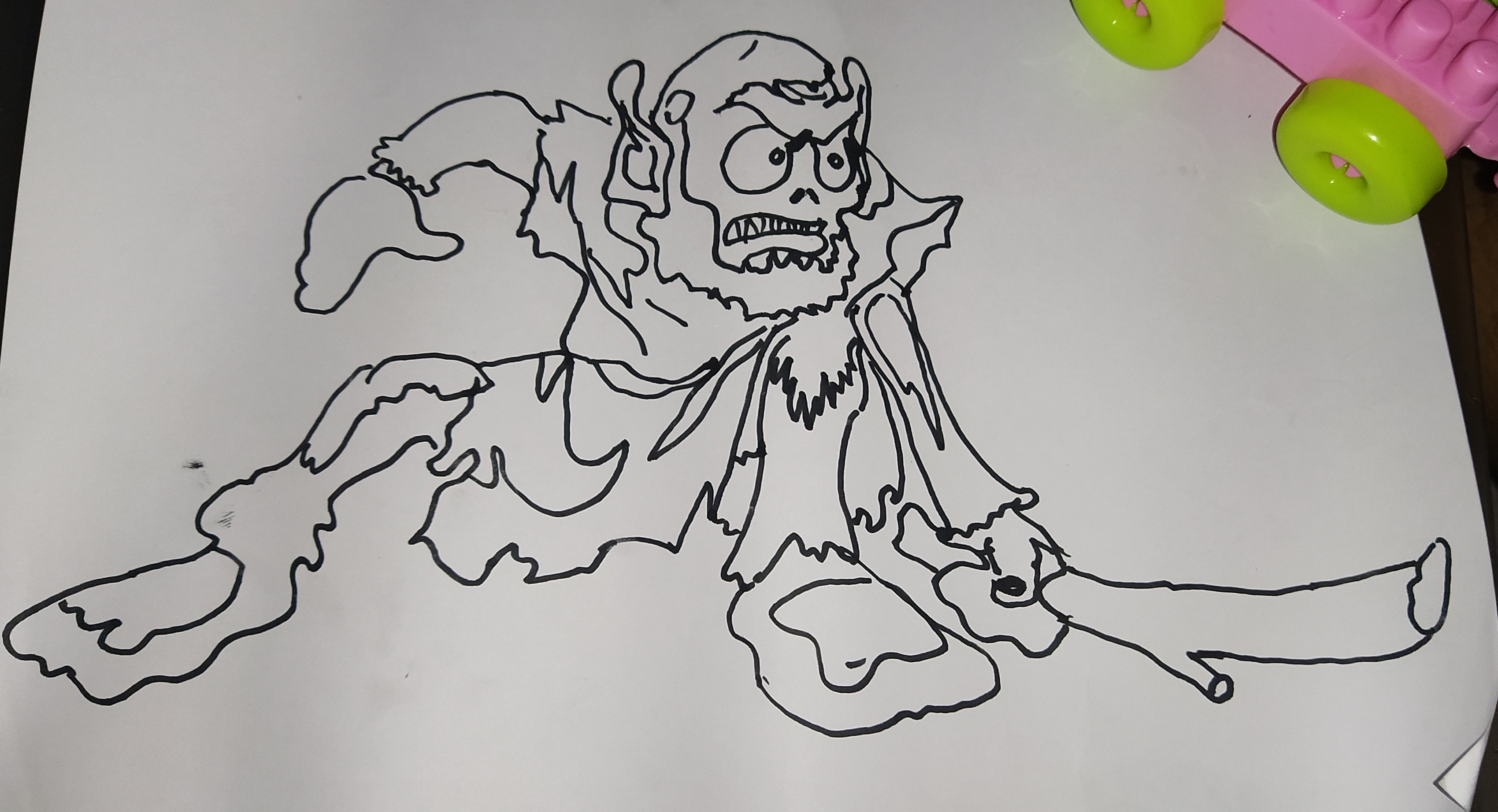 Step-4
Now i,m going to paint the picture. First i will draw BROWNIE,S face with light brown color. The paint his eyes with black,red and yellow color. Paint his hair with black and deep Brown color.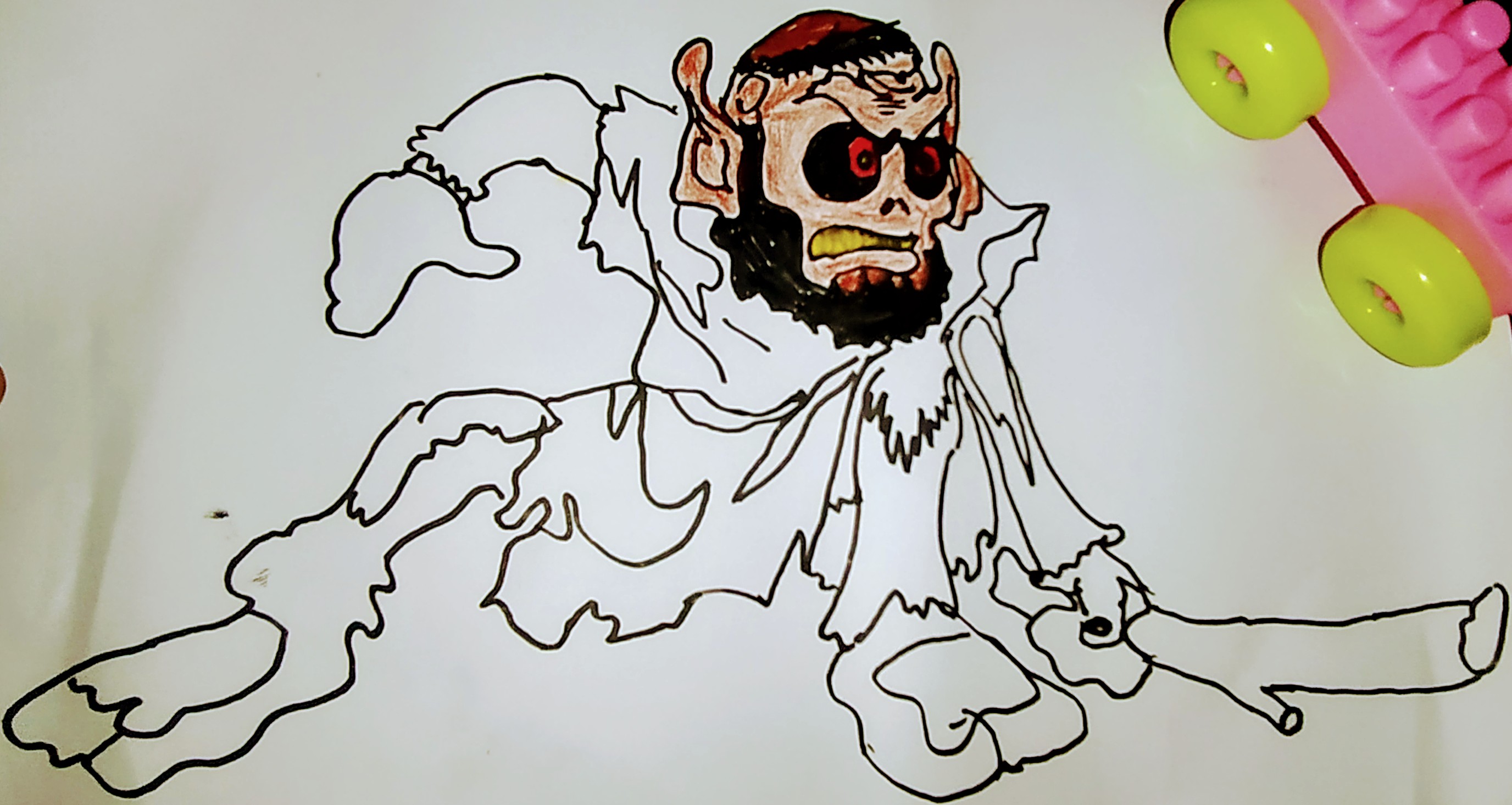 step-5
Paint his dress with lime color.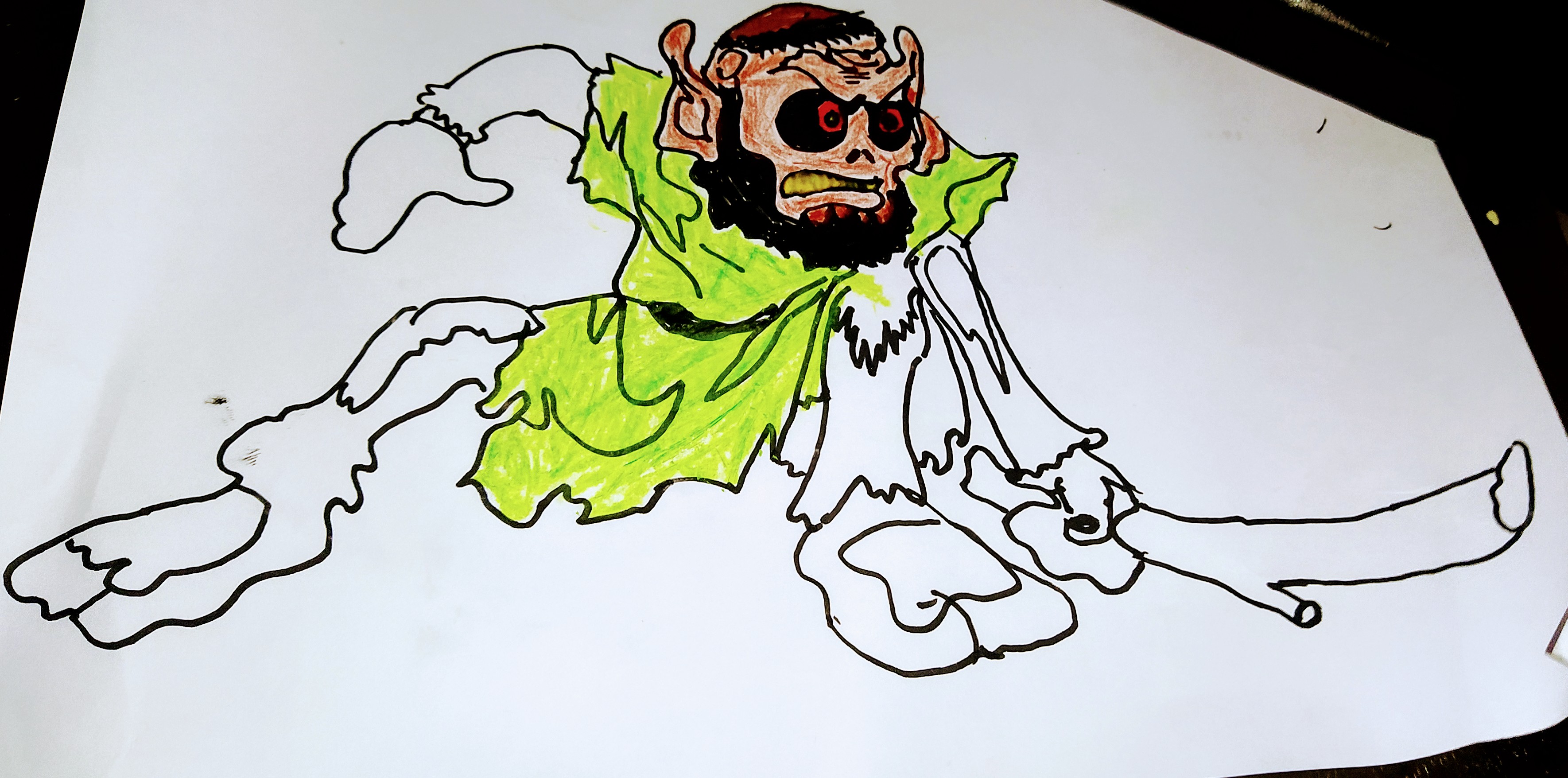 Step-6
Paint BROWNIE,S leg and hand with light brown color, also paint it with deep Brown color.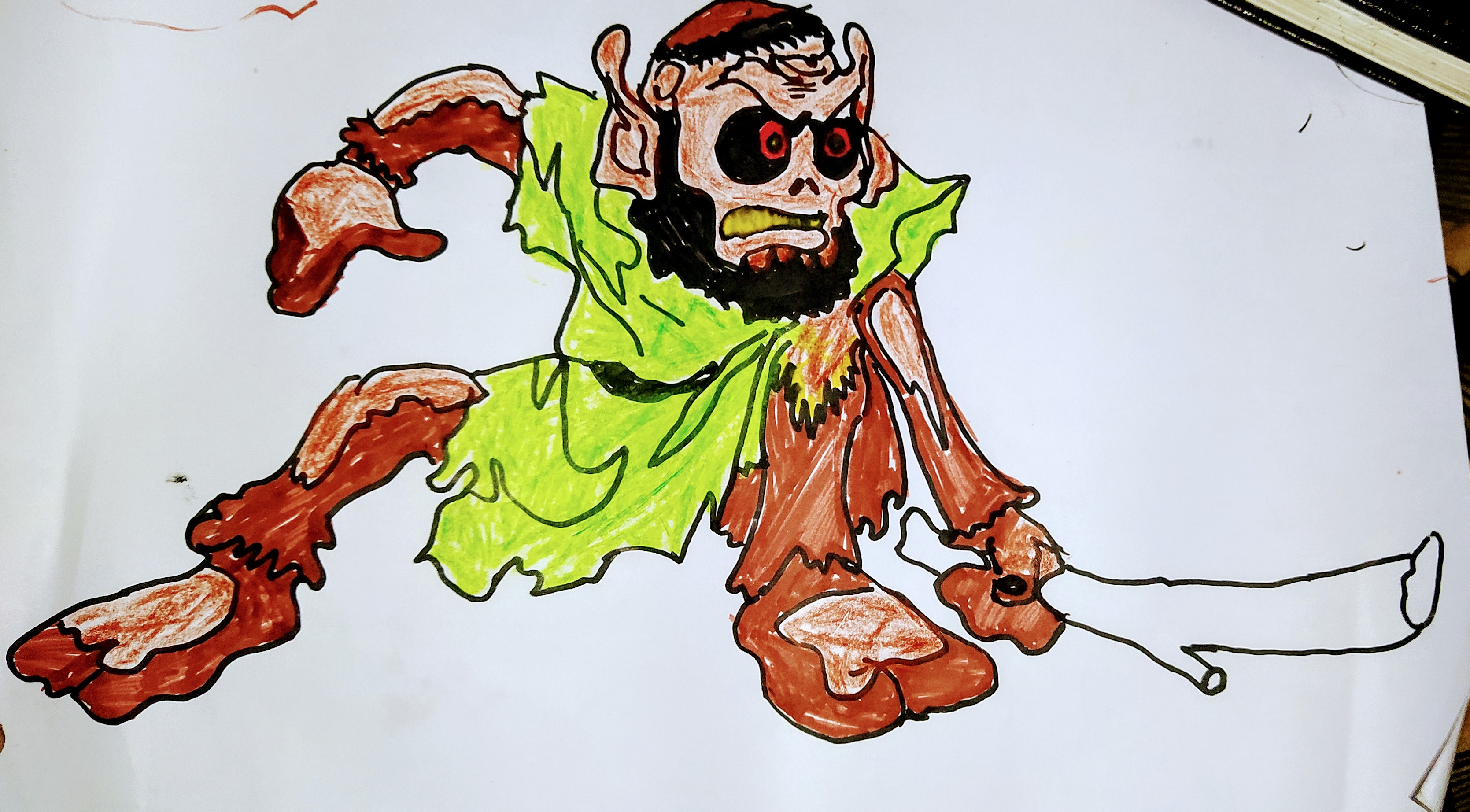 Step-7
At last i will paint the wood that BROWNIE hold in his hand. I will paint it with orange color.
Complete my drawing.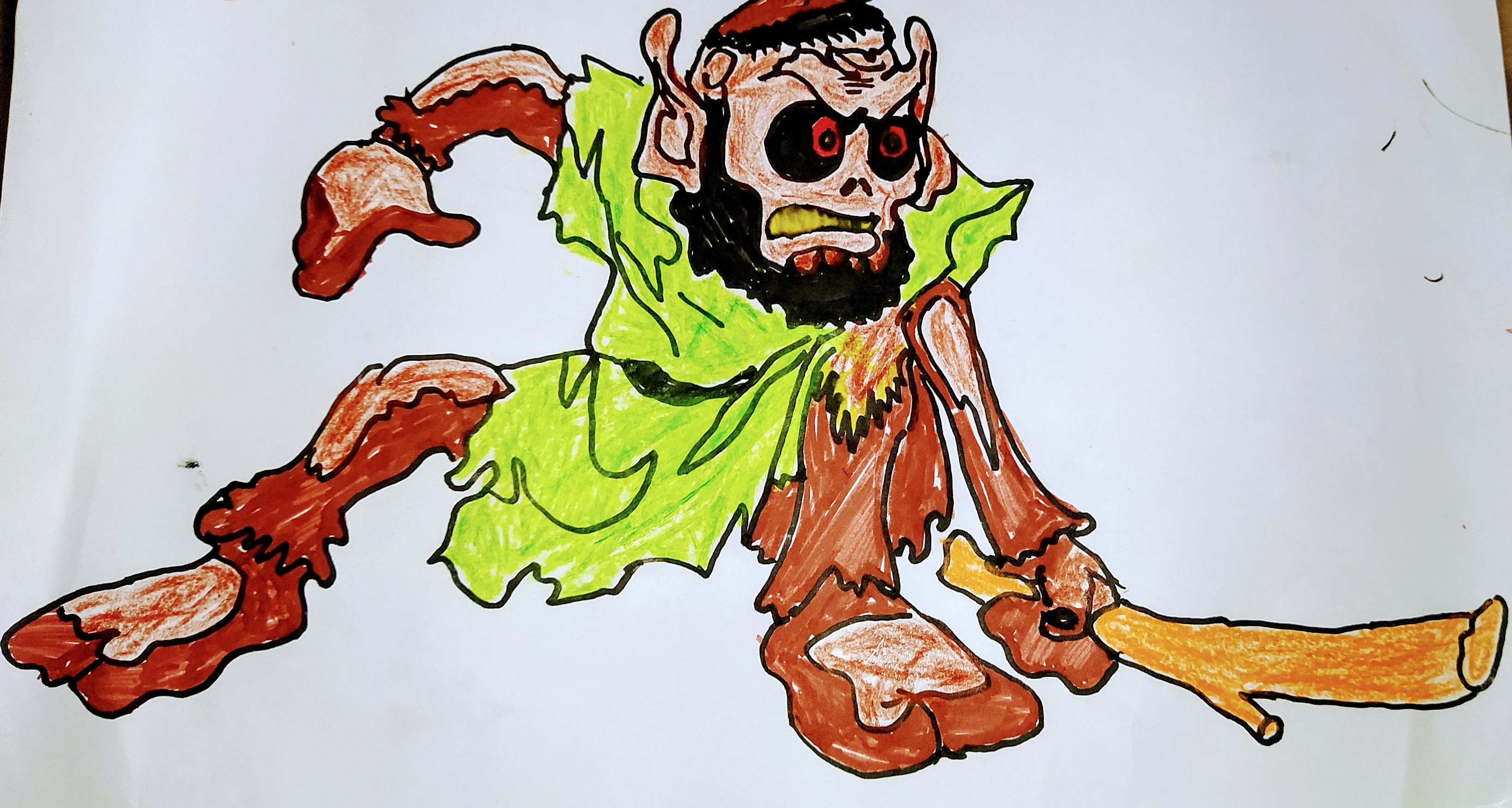 Here,s my referral link:
https://steemmonsters.com?ref=@hasi00
Thank you
---
---