Buy Hive with a credit card - Hive mit der Kreditkarte kaufen [ENG/GER]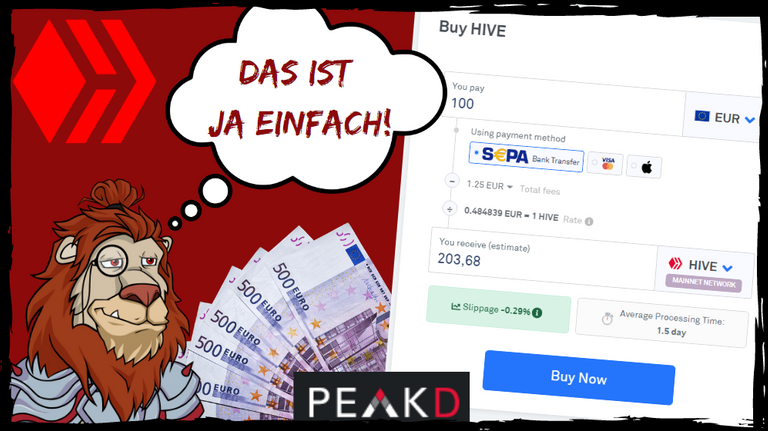 Peakd.com and Transak make it possible
I have just seen that Peakd.com now offers the possibility to buy Hive directly with credit card or Sepa Bank Transfer. All you have to do is go to the wallet and click on the corresponding button under the exchange rates: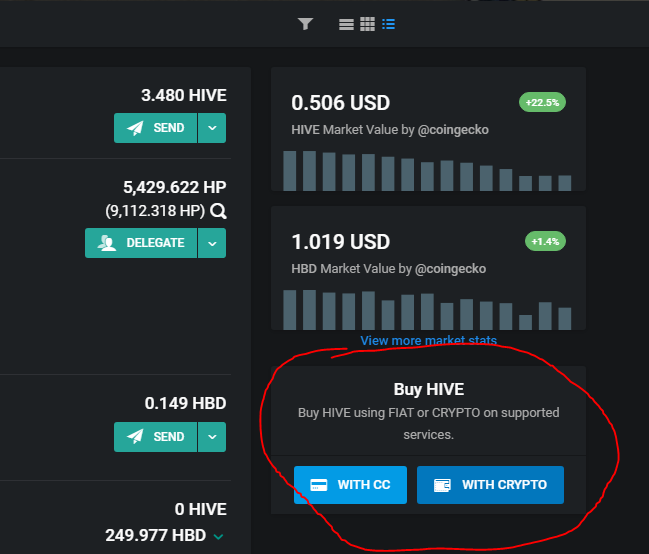 I learned about this possibility a few weeks ago. A member of the Legendary Dragon community bought Hive or DEC via Splinterlands on the same site (Transak). It all seems to have worked out at the time. I haven't tried it myself yet. If you want to use the service, I would advise you to buy a small amount of hive first. But watch out for the fees!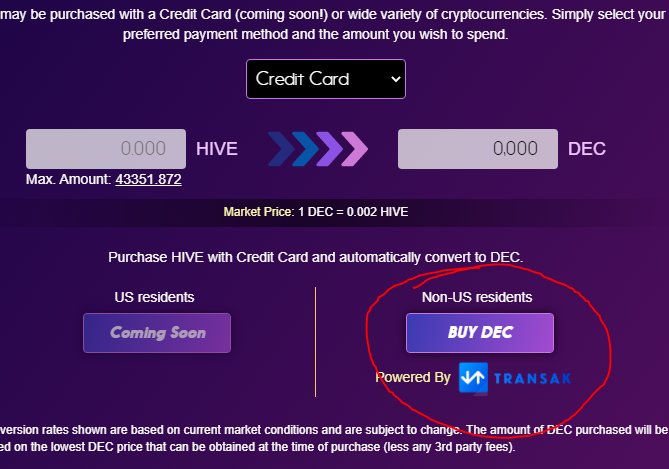 It seems that above a certain amount, the fees are around 1.25% for Sepa transfers and 3.75% for credit card payments. This is fine, considering the alternative way. Until now, you could only buy Hive via exchanges that charge fees for deposits and withdrawals and where you also have to buy and exchange an intermediate currency such as BTC, ETH or a stablecoin.
This ability to easily get Hive is an important step into mass Hive adoption. All that's missing now is an easy way to convert the hive into €. 😊
Where the price of Hive will wobble to, I don't know. I don't think anyone knows either. I hodle, as I always have. I've done well with that so far. I might also change my HBD to Hive if the price drops even more.
Have you already used the new function? What are your experiences?
---
This is not investment advice!

---
---
---
Deutsch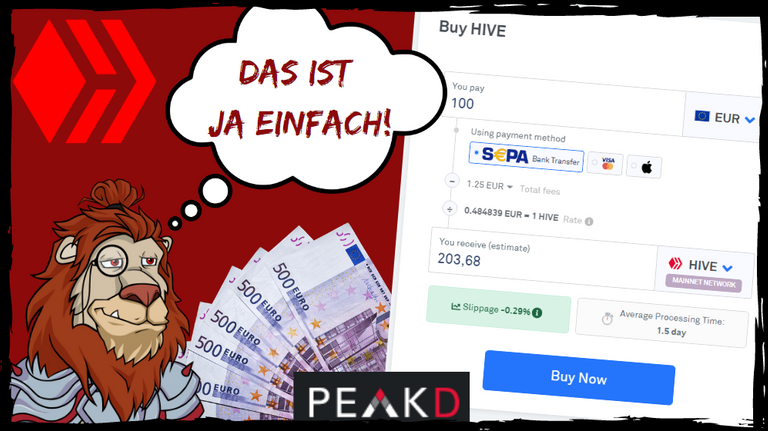 Peakd.com und Transak machen es möglich
Gerade habe ich gesehen, dass Peakd.com seit kurzem eine Möglichkeit bietet Hive direkt mit Kreditkarte oder Sepa Bank Transfer zu kaufen. Dazu muss man nur in die Wallet gehen auf den entsprechenden Button unter den Wechselkursen klicken: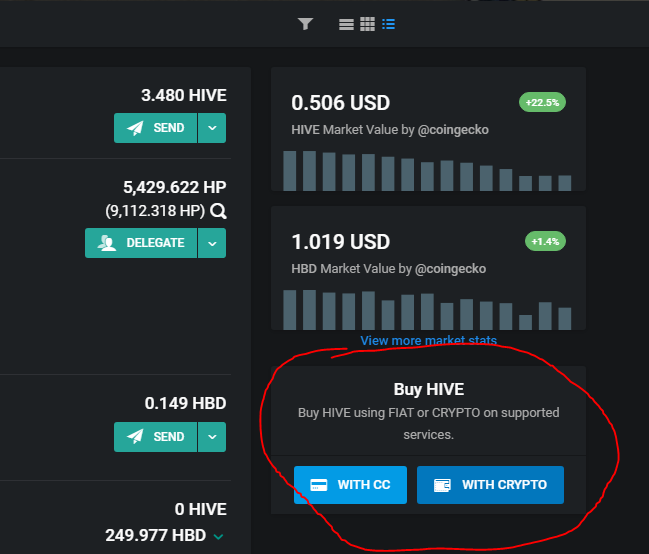 Ich habe schon vor ein paar Wochen von dieser Möglichkeit erfahren. Da hat ein Mitglied der Legendary Dragon Community über dieselbe Seite (Transak) Hive bzw DEC über Splinterlands gekauft. Das hat damals anscheinend alles geklappt. Ich habe es selbst noch nicht ausprobiert. Wenn ihr den Service nutzen wollt, würde ich euch raten erstmal eine kleine Menge Hive zu kaufen. Aber achtet auf die Gebühren!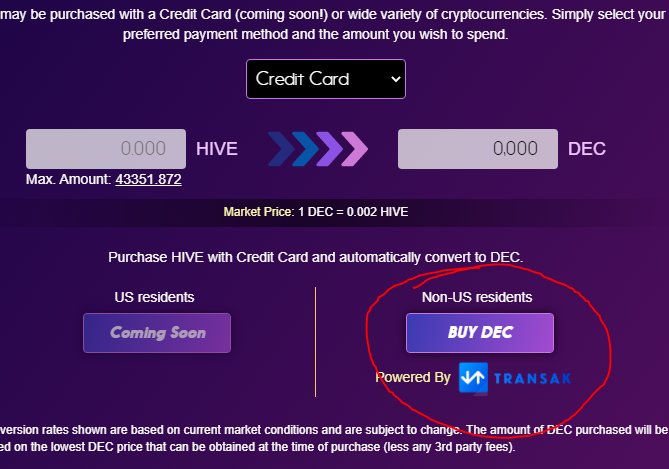 Wie es scheint liegen die Gebühren ab einer bestimmten Höhe bei circa 1,25% für Sepa Transfers und 3,75% für Kreditkartenzahlungen. Das ist in Ordnung, wenn man den alternativen Weg bedenkt. Den bisher konnte man Hive nur über Exchanges kaufen, die Gebühren für Ein- und Auszahlung verlangen und wo zusätzlich erst eine Zwischenwährung wie BTC, ETH oder ein Stablecoin gekauft und getauscht werden muss.
Diese Möglichkeit leicht an Hive zu kommen ist ein wichtiger Schritt in die Hive-Massenadoption. Jetzt fehlt nur noch ein leichter Weg die Hive in € umzuwandeln. 😊
Wo der Preis von Hive hin wackeln wird, weiß ich nicht. Das weiß wohl auch niemand. Ich hodle, so wie immer. Damit bin ich bisher gut gefahren. Eventuell tausche ich auch meine HBD in Hive um, falls der Preis noch weiter purzelt.
Habt ihr die neue Funktion schon genutzt? Wie sind eure Erfahrungen?
---
Dies ist keine Anlageberatung!

Posted Using LeoFinance Beta
---
---