There and Back Again - Hin und Zurück [ENG/GER]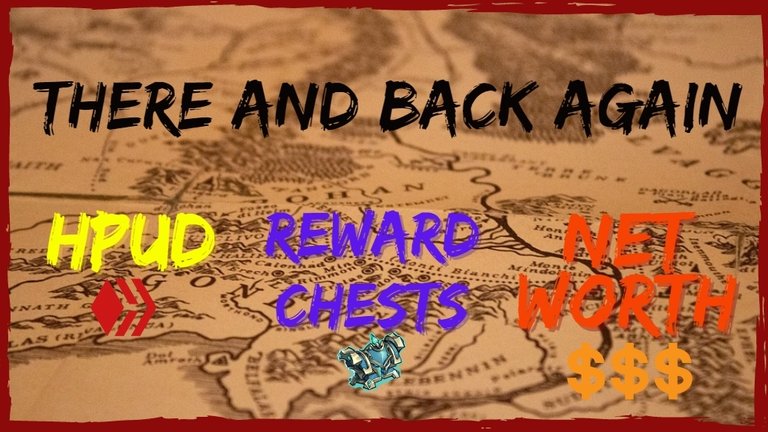 Hive Power Up Day
Let's get to the obligatory first.
It's that time again. Hive Power Up Day. I was able to power up 11 Hive today to add to my ever growing wallet. Not much, but it is honest work.

Splinterlands Rewards
In my new video you can see what is hiding in my Splinterlands Reward Chests. I open the 67 chests of yesterday's Season Rewards and the 11 chests of the Daily Focus. I also show you the beautiful website splintershare.info
There and Back Again
The current situation in the crypto market reminds me of the title of Bilbo Baggins' book. "There and Back Again". After the meteoric rise in my portfolio started a year ago, the house of cards has since collapsed again. Fortunately not completely. But my net worth (assets minus all liabilities) is now over 70% away from the ATH. I am still in a very good position, but if you look at the figures alone, you might start to wonder.
I opted for Hold and I am still convinced of it. The projects I am invested in make sense and can develop very well in the long term. I am fully convinced of Splinterlands and I reinvest almost every cent that the game generates. Bitcoin, ETH and Hive are my top 3 blockchains anyway and my shares should also recover for the most part. I'm confident about that.
How are things going with you guys? Are you also on team #HODL or did you get out at the right time? When do you think the recovery will start?
---
This is not investment advice!
Picture

---
---
---
Deutsch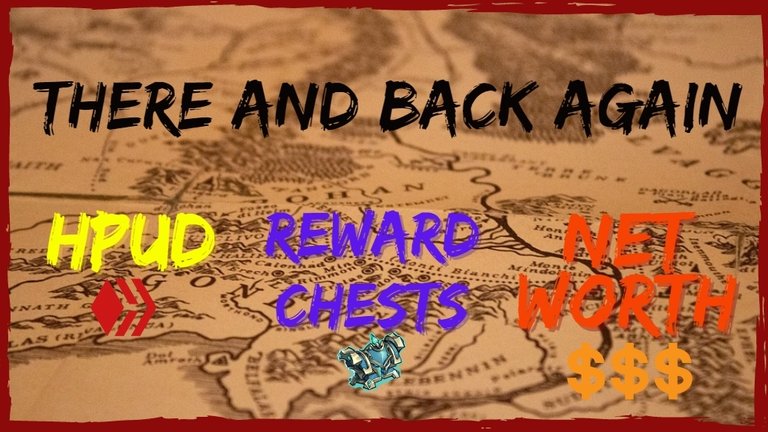 Hive Power Up Day
Kommen wir zuerst zum Obligatorischen.
Schon wieder ist es so weit. Hive Power Up Day. Ich konnte heute 11 Hive aufpowern und so meiner stetig wachsenden Wallet hinzufügen. Not much, but it is honest work.

Splinterlands Rewards
In meinem neuen Video seht ihr, was sich in meinen Reward Chests von Splinterlands versteckt. Dabei öffne ich die 67 Truhen der gestrigen Season Rewards und die 11 Truhen des Daily Focus. Außerdem zeige ich euch noch die schöne Website splintershare.info
There and Back Again
Die aktuelle Situation auf dem Kryptomarkt erinnert mich an den Titel des Buches von Bilbo Beutlin. "There and Back Again". Nachdem vor einem Jahr der kometenhafte Aufstieg in meinem Portfolio begonnen hat, ist das Kartenhaus inzwischen wieder zusammengestürzt. Zum Glück nicht vollkommen. Aber vom ATH ist mein Net Worth (Vermögen abzüglich aller Verbindlichkeiten) inzwischen um über 70% entfernt. Ich stehe zwar immer noch sehr gut da, aber wer alleine auf die Zahlen schaut, könnte ganz schön ins Grübeln kommen.
Ich habe mich für Hold entschieden und bin davon auch nach wie vor überzeugt. Die Projekte in die ich investiert bin, haben einen Sinn und können sich langfristig sehr gut entwickeln. Von Splinterlands bin ich voll überzeugt und ich reinvestiere nahezu jeden Cent, den das Game abwirft. Bitcoin, ETH und Hive sind sowieso meine Top3 Blockchains und meine Aktien sollten sich größtenteils auch wieder erholen. Da bin ich zuversichtlich.
Wie läuft es bei euch? Seid ihr auch im team #HODL oder seit ihr zum richtigen Zeitpunkt ausgestiegen? Was denkt ihr, wann die Erholung einsetzt?
---
Dies ist keine Anlageberatung!
Bildquelle

Posted Using LeoFinance Beta
---
---