Happy New Year My Hive Fam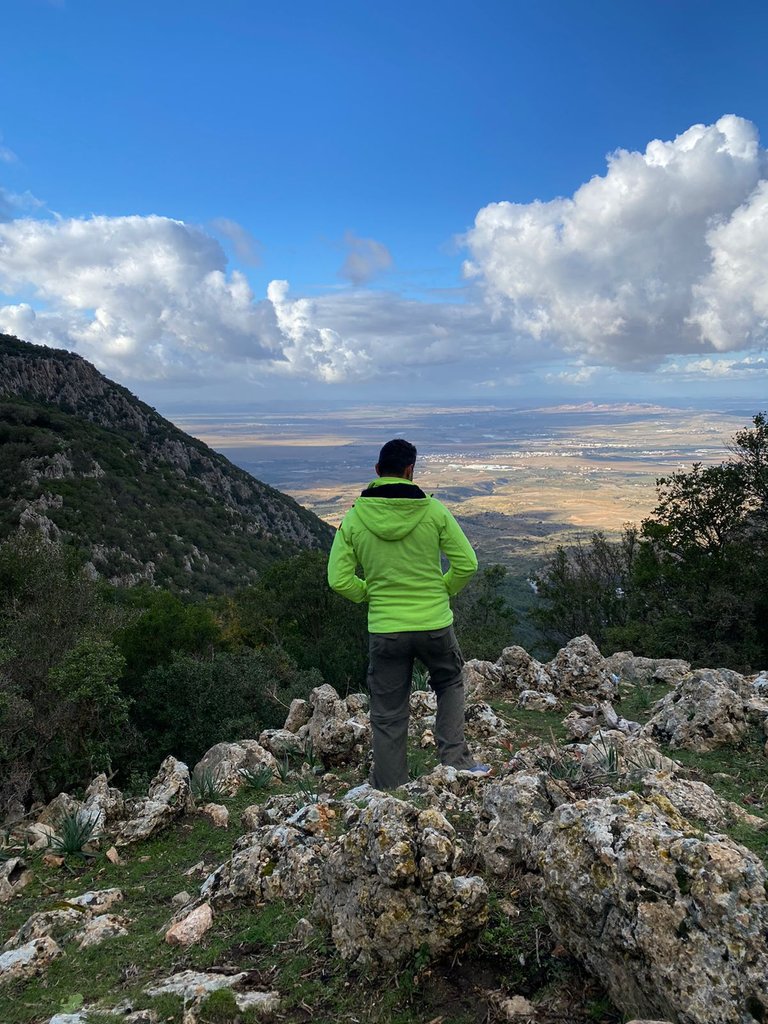 I hope everyone here had a wonderful new year's eve.
Allow me to tell you about mine:
Consider this a little window to a new year in a beautiful but developing retarded country.
You would expect us to have holidays by the last days of the year, right? Well, we don't. As a Muslim country, Christmas is not a thing here, officially. Although we do feel the Christmas festivity and, personally, I enjoy seeing my Christian friend's posts about Christmas.
The company I work for does have some habits related to new year's eve. They sell us cheap products from other companies that belong to our corporate and they deliver them to us in the factory. How thoughtful, You would say.
All good and fine but why not allow us to rest for even an extra day? Why let the last day of 2021 be a hard and tiring day? As if the year is not done with us yet!
Enough complaining.
Let's talk about what happened after work:
I went home suffering a terrible headache. I wore a lot of clothes and hid under a thick cover and tried to rest, or sleep the headache away. That didn't work, nor did the medicament I took. But that didn't prevent me from joining my family at the dinner table where there was a wonderful meal made especially for the special night.
For a while, I felt relaxed and happy. We overcame yet another tough year together. It was a reminder that life can always get harder but we can always survive it, regardless. Teaches us to worry less and stress even less. For nothing lasts forever.
It was a year full of challenges. Full of doubt and insecurity. Full of despair. But it's over now. And this new year started much better than the last one. I have much more to be grateful for now than I had this time of last year.
Last January 1st I was unemployed. deranged and gloomy. Only thinking of leaving the country but not seeing any way out. This year I have a job. Not a great one but not the worst in the world. That erases the feeling of "maybe I am good for nothing".
My bank account looks worse now, but my crypto wallets look so much better. I wish I could link the two together and get to spend my crypto. Another disadvantage of being born in this part of the world. But that's a topic for another post.
If you made it this far in the post. Know that I'm grateful for the time and attention you gave me. Have a good year and a good rest of your life. Tell me what was your best memory of 2021 and what you wish to accomplish in the coming year.
Personally, I remember the excitement of this year's pump in mostly all the cryptos I was holding and especially the Splinterlands related assets. Splinterlands made my year this time. I mean, I expected something cool from it when I bought the land in the presale, but I did not expect this much hehe.
I remember some wonderful days of climbing and hiking and enjoying the fun company of like-minded people who make me feel at home in the wild nature. I hope the bond we built never gets broken.
This year I hope I will keep a stable position in this job or in a better one, get to cash out some crypto, and start a small side project (I have some ideas and some ambitious friends who share those ideas with me).
Thanks again for reading and Happy New Year.
Enjoy this song by Pink Floyd while you write your comment. This song is exactly how I've been feeling this last year.

---
---