Jan 1st, At Midnight... What Were YOU Doing?
I came back home with a terrible headache and a scary cough. So I declared myself sick and laid under a thick cover and only left it for urgencies. (Like joining the new year's dinner table lol)
Of Course I didn't need to leave my spot in the living room or remove the cover to play Splinterlands. So That's what I did. I signed in for Clove71's new year's tourney.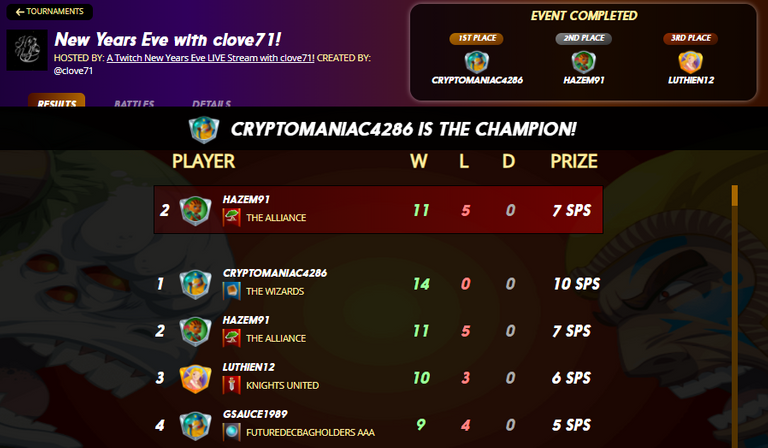 I was doing well until I reached the final round and @cryptomaniac4286 started kicking me around for three battles in a row to win a deserved 1st place. He/she took a long time to enter the battlefield, as if calculating all the possible combinations and comparing them, unlike me. Or maybe he/she was just distracted by something else and was multitasking. either way, I received a good lesson in that final round haha.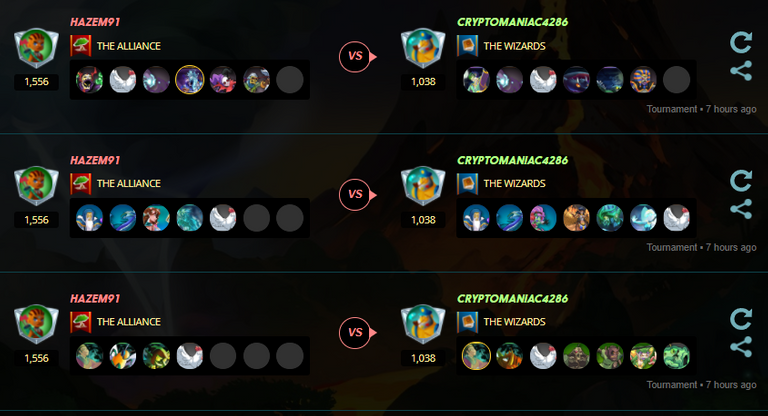 I also lost a couple of battles along the way, one of them was in the semi-final: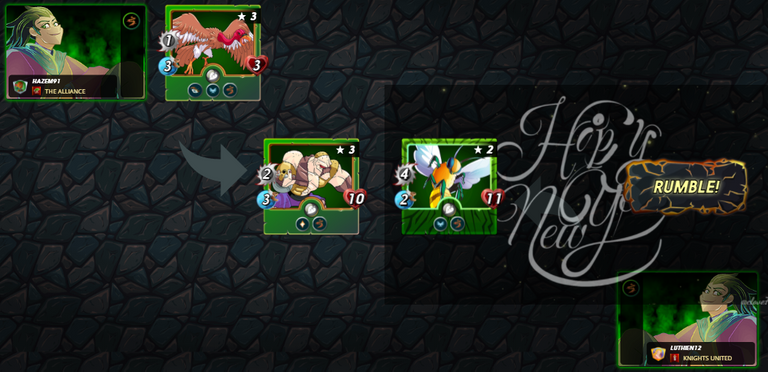 Click on the image to watch the battle.
The funny thing about this battle is that I was tempted to use the same combination @luthien12 used then I changed my mind at the last minute. The game was so weird and exciting with misses from both sides and you couldn't tell who's winning till the end. @luthien12 was kind enough to congratulate me for moving to the next round and wishing me luck in Clove71's twitch chat room cause we were both watching the live show and playing.

I know many of you had better plans for new year's eve. But considering my health condition that night, this was a good way to start a new year.
---
---