Gold Card - Done. Legendary? In waiting. (weekly and season rewards )

Season rewards were good enough, with an Undead Rexx Gold, and another 6 cards, 2 Alchemy and 3 Legendary potions, and 121 DEC.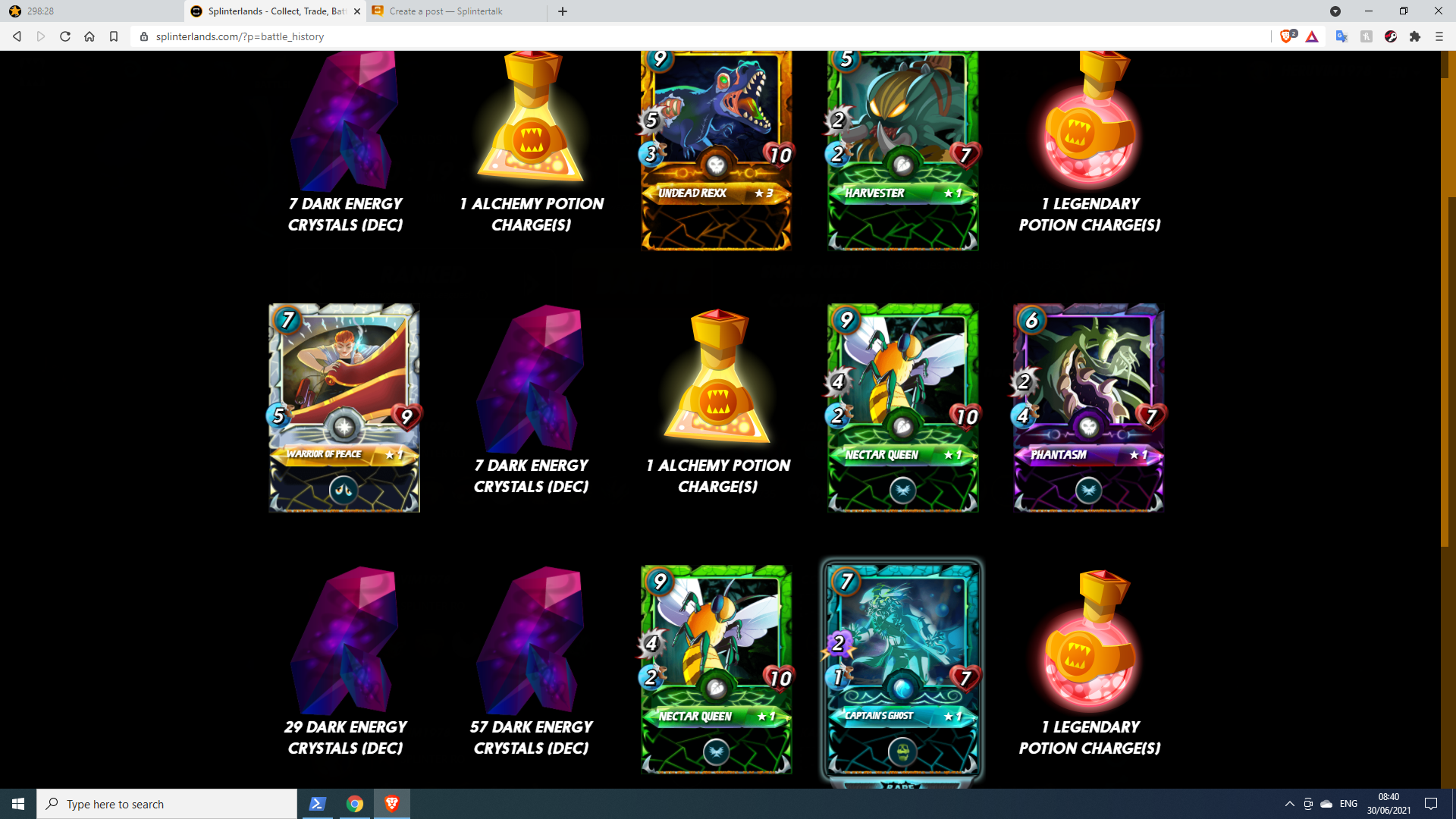 As for daily quest rewards, this is another story. I got 5 cards this week, at least one each day, something that never happened until now, with the following rewards on the daily quests:

5 Monster Cards - Temple Priest, Barking Spider, Nightmare, Sandworm, Harvester
1 Alchemy potion and 3 Legendary potions
40 DEC
Total value of this week rewards was $1.06. Funny enough, despite work , I managed to complete the quest 6 times this week.
Comfortable in Silver league, reaching 33330 Power at the moment. Less than 7000 Power to reach Silver II. Looking forward to it. Time to get some essential cards level 4 also. I am aiming to increase my chances to get more Splinterlands Governance tokens, keeping the DEC ( 1400 until now) and I also got a land and a common totem.
My Splinterlands NFT collection is now worth $310 ( 35$ more than last week ) according to Peakmonsters website. If you are interested in playing Splinterlands blockchain game, you may use this refferal link and I will lend you some good cards to start with it.
---
---