Heruvim78's Cryptocurrency Income Report - January 2023
This month was a bit better than the last three, but it was just about luck, I do need to find some new ways to increase my portfolio, after the losses sustained with LUNA, Celsius, and BlockFi last year. Read.cash blog is not tipping enough to justify the effort right now, so probably I will stop posting in there. Got a plan for the rest of the year to buy more BNB, USDT, ATOM, NEAR, EGLD, XTZ, DOT, and REEF.
Blogging/writing/video
Publish0x - $6.88
Read.cash/Noise.cash - $0.12 (Every 1-2 months I exchange it into BTC)
https://cdn.publish0x.com/prod/fs/cachedimages/2166713761-961ffa8eaf5b5b8050a7733ed07aae7372d64fa25d9731c0e5ee36d232db585c.webp
Hive blog and Hive portfolio and layer2 blogs (Leofinance, SPT, UTOPIS, LENM, LBI, BRO, POB, DHEDGE, ARCHONM) - basically I got 113.91$ in HIVE, quite a bit LEO on my delegated tokens (I estimate at least 3-400 Leo from delegations this month) and some layer 2 dust made by various other tokens. About the Splinterlands blockchain game, I will speak about the airdrop later in this post.
Torum - I stopped to check them for now. There is some profit, but not that much if you are not active every day.
TOTAL - $120.91 (gained HIVE Layer 2 tokens not included)
https://cdn.publish0x.com/prod/fs/cachedimages/1794224036-1089416413a15e1adbd12859b5a58b8e2f085bdab49854f712f47ede5a0ee659.webp
Play2Earn - blockchain games
Splinterlands main account - $422.88 from all sources: SPS Airdrop (finished now), DEC, CREDITS, and Vouchers, (paid by the license node), from playing games too.
Axie Infinity - 11.87 USDC and 14 RON from staking- $23.32
Polkamon - Polychain Monsters - 2.76 PMON - $2
Cryptobrewmaster - stopped playing it.
DCity - Hard to quantify, but I do get 0.4 HIVE daily, so that will be like 12 HIVE - $3.15
Risingstar - STARBITS exchanged for 4 Hive - $1.57, but I did buy 24 packs of NFT too from the profit.
Genesis League is a new game from the Splinterlands ecosystem, and currently, they are doing a daily airdrop for SPS stakers (11 months remaining) - $112.50
TOTAL - $565.42
https://cdn.publish0x.com/prod/fs/cachedimages/2870379241-9e789245fb29c981065a23e205a061c8ee25b75cfa9db7500786bf8c6be3cb59.webp
Staking/Lending/Masternodes
Celsius and BlockFi - bankruptcy filed, withdrawals stopped, the rewards stopped now, so all that I have to do is to see if I can recover my funds from there (my estimate is 1-2 years waiting time)
BSC blockchain - PancakeSwap, Cub.finance and Mobox.io (BSC) pools - $8 MBOX, $8.65 CUB, $24 CAKE - $40.65
Kucoin - Interest 2 KCS, 700 ZIL, 1.86 KSM - 100$
Binance - 70 ADA, 17 USDT - $44
Blockfi - BTC - filled for bankruptcy
Coinbase - 3 XTZ - $3.18
Crypto.com - 170 CRO - $13.44
Zen node - 0.02 ZEN - $0.20 - no node.
Tron staking - 32 TRX - $2
Maiar (Elrond staking) - 0.15 EGLD - $6.44 from staking with 9% APR and no impermanent loss involved.
Presearch Node - 202 PRE - $9
Brave browser (works great with Presearch search Engine as default) - 6.54 BAT- $1.65
Plus 20$ in SPOT on a Publish0x blog meme contest.
I am also quite active on Discord, assisting the UMA and ACROSS teams, check them in there if you want to learn a bit more, and if you like to spot hidden gems long before they become well known. (This is one of my well-guarded secrets).
TOTAL - $240.56
TOTAL crypto income in January- $927 (£753)
The simple strategy for 2023: Increase my Hive portfolio until it will generate $5 daily via curation, which I will delegate in order to save time. Use the automatic rental service for Splinterlands, and sell all the rewards together with the GLX (Genesis League airdrop) in order to get more Hive. This is for the Hive blockchain. Finish the 1000 USDT saving account paying 5.5% on Binance. Save more stablecoins in order to reach the final emergency sum of 200K in stablecoins. Get 5000 CAKE staked on Pancake Swap. Buy some of the spare cryptos from my list.
All the best,
George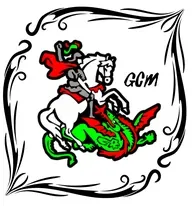 Why not...
...have fun and win rewards on my favourite blockchain games (Splinterlands- Hearthstone-like card game) (Mobox_ - GamiFI NFT platform) (Wombat Dungeon Master - NFT staking game) and (CryptoBrewmaster - Beer factory sim)._
_...Get ETH while writing on Publish0x blog, using Presearch search engine to maximize your income with PRE tokens. Use Torum instead of Twitter . I am also writing for crypto on __Read.cash _and Hive.
---
---