The only guarantee for failure is to stop trying (weekly crypto updates)
As I was a bit too busy with some family matters, I skipped the last week update on crypto markets, but as a bonus, I will try to cover both weeks today. What happened lately?
Bitcoin: LocalBitcoins it is shutting up after more than 10 years in bussiness, not being able to survive the crypto-winter. You have 12 months to withdraw whatever you have in there. Bitcoin, ETH and stablecoins dropped 2.7% in the combined market cap dominance. MicroStrategy is considering adding BTC futures to its crypto strategy. IMF (International Monetary Fund) has said that the risks of El Salvador Bitcoin adoption have not materialized, over the country limited use. Yeah, right. Wait until they pay all their external debt. The number of non-zero addresses on BTC reached a 44M all-time high after Ordinals NFTs launch. The number of Ordinals surpassed 100K in less than a day after they reach 75K, and BTC traded surged 80%. Bitcoin block size reached and ATH of 2.20MB, and the hash rate surged by 10.3%.

Ethereum: Technical analysis and golden cross historical performance indicate that BTC and ETH may have started their next bull cycle. Optimism released its second airdrop, 11M tokens to more than 300K users, and you don't need to claim. Just check your wallet, all the OP from airdrop is there, if you were eligible. I got 3 OP too on the Round 2 of the Optimism Airdrop. AAVE V3 is finally coming to Ethereum, and you can use the V3 Efficiency Mode to boost your yield.

Altcoins: Infinity Pools is a decentralized exchange offering unlimited leverage on any crypto with no liquidations, and this seems to be too good to be true. Let's see what happen when they launch at the end of Q1 2023 (I will not use them). Check Camelot instead, on Arbitrum, and its Grail tokens, dual side liquidity and Grail locking may lead up to 197% right now. Do the research before using your crypto. Paxos stopped minting BUSD, after being ordered to do so by the New York Department of Financial Services. All the BUSD tokens remain backed 1-1 and held in bankruptcy remote accounts, Paxos said. Because of the SEC probe into Paxos activity, Paypal paused the development of their own stablecoin, in collaboration with Paxos. In the last 27 hours, Paxos burned $700M BUSD. The mixing service Brender, hit by US sanctions before Tornado Cash, has been resurrected under the name Sindbad, and already laundered $100M from the $1.7B North Korea stole hacking few major crypto projects, such as Axie Infinity bridge. Polkadot is a blockchain to follow, with Cross-Consensu Message Format (XCM) unlocking the network cross-chain abilitiesm, nomination pools made staking accessible with only 1 DOT, and in 2023 they reached the second-largest developer community in crypto. Tron is still a significant player, with the daily active account increasing steadily in Q4 2022, and its total market cap of stablecoins second only to ETH blockchain. Bank of England and HM treasury are working on a digital pound as a central bank digital currency (CBDC), used for everyday payments, but they want to put a 20K cap per person, interchangeable with cash and bank deposits, looking to launch it in after 2025. Tether reported $700M profit in Q4 2022. Zilliqa announced the transition of their gaming division into a separate company.

Blockchain games and NFTs: There is a new economic model in blockchain gaming called Play2Own, P2O, improving the already existent model of Play2Earn, P2E. Rihanna launched 300 NFTs costing $210 each, granting 0.0033% of the streaming royalties for her 2015 hit "Bitch better have money", and they sold out in minutes. Paris Hilton launched a dating game on her virtual tropical island, Parisland, starting from 13.02.2023. France's Centre Pompidou, ex National Museum of Modern Art, added 18 NFTsto its permanent collection, including CryptoPunk #110, donated by Yuga Labs. Bitcoin Ordinals, a new NFT project that stores NFT data in the witness space of the Bitcoin block, is the latest craze, closely followed by the ChatGPT and AI image generation getting involved in NFT creation. NFT marketplace Blur is set to raise at $1B valuation. Splinterlands introduced DEC baterries (DEC-B) offering 20% discount on future shopping oportunities, while Genesis League may keep their airdrop rewards for packs until June, instead of finishing it one week from now. UK is working towards a digital pound. Bitcoin Ordinals NFTs are slowing down the blockchain speed, increasing dramatically in numbers. BUSD drama as Paxos stopped minting them. What else? Read below:

Good news: Genesis Global Capital and Genesis Global Trading are being sold, under one umbrella, Genesis Global Holdco, to help pay off as much of the $3.5B owed to its creditors. More than 40 crypto firms pledged aid to Turkey working to create official crypto asset wallets to be distributed via official channels, similat to Ukraine scheme from February 2022. Binance said they will airdrop $100 in BNB to users affected by the earthquake in Turkey, based on a Proof of Adress, for the 10 cities that were affected significantly. Celsius intends to distribute liquid crypto to all the account holders, and provide creditors with equity in a NewCo holding illiquid assets like mining. Final definitive documents are being finalized.

Bad news: The SEC is looking at Kim Kardashian, as she promoted Ethereum Max to hundred millions of followers on Instagram. Michael Saylor claimed that the 99-year-old Charlie Munger hasn't devoted time to understand why Bitcoin is needed. Munger recently called for a Bitcoin ban on the Wall Street Journal. Kraken paid a $30M penalty after a settlement with SEC, for failing to register their staking-as-a-service program, offering up to 21% interest. Coinbase wows to fight the SEC defending their own crypto staking program if needed, its CEO citing rumours of SEC considering a ban on crypto staking for retail investors. The CEO of a fake crypto exchange platform, EminiFX, pleaded guilty to defrauding investors of nearly $250M, after he offered 5% weekly returns. Once again, if it is too good to be true, do your research.

Joke of the week: FTX's new management is putting pressure on all the politicians who received donations from SBF, to pay those funds back voluntarily, but action can be taken should they fail to get in touch, and I find this hilarious, as even Joe Biden received a $5.2 donation for his presidential campaign. This bring me to another less known fact, the timing of SBF arrest in Bahamas, right before he was due to testify in front of the House Financial Services Committee, under oath, in front of the Congress members, as SEC action raised serious questions. Stay connected for more news.
All the best,
George
​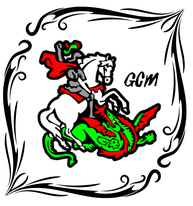 Why not...
...have fun and win rewards on my favourite blockchain games (Splinterlands- Hearthstone-like card game) (Mobox_ - GamiFI NFT platform) (Wombat Dungeon Master - NFT staking game) and (CryptoBrewmaster - Beer factory sim)._
...Get ETH while writing on Publish0x blog, using Presearch search engine to maximize your income with PRE tokens. Use Torum instead of Twitter . I am also writing for crypto on Read.cash and Hive.
​
---
---