The show must go on (weekly crypto updates)
Welcome to another post of my weekly crypto updates. We had an interesting week, kind of. Some noise on FTX still, Splinterlands adds new soulbound rewards cards, and ETH is getting close to staking withdrawals, and then some else. Read more below:
Bitcoin: Transaction fees on the Bitcoin blockchain were rising as users on it have been minting thousands of NFTs after a protocol called Ordinal started to allow people to mint them directly on the BTC network. Tesla suffered a $140M loss on its Bitcoin investment in 2022.
Ethereum: Ethereum developers are set to launch a new testnet called Zhejiang, to allow users to start testing EIP 4895, which enables staked ether withdrawals. This will be included in the next large upgrade, the Shanghai upgrade. The upgrade will solve the liquidity issue of the staked tokens, encouraging more ETH holders to lock up their assets over the long term. Optimism proposes a major network upgrade, BedRock, to boost performance and functionality.
Altcoins: Lyra Finance launched on Arbitrum, through its integrations with GMX, which is also used by Abracadabra, to benefit from the lowest-fee auto-compounding GLP token. There is some mega-collaboration happening on Twitter, with 22 companies showing signs (Yearn, Sushi, Balancer, Gearbox, and Timeswap included). Kromatica and some other protocols are testing gasless swaps on Polygon. dYdX delayed the launch of their V4 to the second half of the year. MakerDAO approves a $5M Legal Defense Fund to reimburse legal defense expenses incurred in case of legal or regulatory action.
Blockchain games and NFTs: On Splinterlands, we got the Astral Entity airdrop, another legendary summoner, from Death Splinter this time, with one guaranteed card for every 650 packs. Also, the soulbound rewards are now active, 42 new Chaos Legion reward cards, with a chance to get multiple copies of the same card from a single chest. You can save some future expenses using DECB (DEC batteries) instead of normal DEC tokens, for a 20% discount. Premier League signed a deal with the fantasy sports league Sorare, to offer NFTs from the 20 top-ranked teams in England. It seems that Dungeons&Dragons will backtrack on their plans to ban NFTs. Coinbase Wallet added new security measures after a number of high-profile NFT thefts, maintaining a database of malicious addresses and hiding airdropped assets from them to keep users safe. Amazon may launch an NFT initiative in spring. What that will be, we don't know yet.
Good news: Twitter wants to turn into a payments app, first using the dollar, and eventually adding cryptocurrencies. White House has published a 'first-ever framework for developing digital assets in a safe, responsible way while addressing the risk they pose'. UK Treasury also sets plans to regulate crypto exchanges and lenders, with the paper open for comment until April 30. The total average daily volume of all digital asset investments increased by 30% in January, but the volumes are still 84% lower than in January 2022. Fund management State Street has taken a 9.32% stake in the crypto bank Silvergate.
Bad news: A judge asked to tighten SBF's bail condition, amid allegations of witness tampering, which of course he denied. Meanwhile, Sullivan&Cromwell, the law firm working with FTX's bankruptcy, has more than 150 people working on the case, at least 30 of them charging over $2000 per hour. Some believe those lawyers will eat away hundreds of millions out of the customer's funds. FTX is also demanding $446M from Voyager, paid by Alameda Research. Voyager creditors reject Alameda's bid to recover the before-mentioned $446M. The guy behind the iotaseed.io website, responsible for more than $2.5M worth of IOTA stolen, was sentenced to four and a half years behind bars. As for Celsius, we have reports that they lied to the customers, manipulating the price of CEL to enrich executives, and it seems that the Custody accounts will be able to withdraw 94% of their balance, up to $7575. No news about Earn customers though (and they are 600.000 of them, me included). South Korea announced plans to use a crypto-tracking system to counter money laundering and recover funds linked to criminal activity. Osprey Funds sues Grayscale over GBTC advertisement.
Joke of the week: Stablecoins that are not that stable. The irony! Huobi's solvency concerns coincided with the USDD dropping to $0.973, while USDJ rose to $1.126. Gemini's GUSD lost some value after the Genesis link to Gemini Earn, and NeutrinoUSD has been off its peg since September 2022. Despite this, some customer moved their crypto into stablecoins, out of the centralized exchanges. We got some bold moves too, with Binance automatically converting USDC, and USDP into Busd, and Coinbase adding zero-fee USDT-USDC trading, to make people switch to USDC. And to end with an optimistic note, a Finnish firm just release a Euro-backed stablecoin, EUROe, and it says it is EU-approved.
All the best,
George
​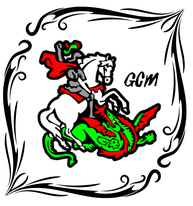 Why not...
...have fun and win rewards on my favourite blockchain games (Splinterlands- Hearthstone-like card game) (Mobox_ - GamiFI NFT platform) (Wombat Dungeon Master - NFT staking game) and (CryptoBrewmaster - Beer factory sim)._
...Get ETH while writing on Publish0x blog, using Presearch search engine to maximize your income with PRE tokens. Use Torum instead of Twitter . I am also writing for crypto on Read.cash and Hive.
​
---
---