We grew up learning to cheer on the underdog because we see ourselves in them! (Weekly crypto updates)
The week passed, so today, we temporarily halted the poetry train and researched what's happening in crypto, instead of writing poems. Is this a bit odd? Maybe. Let's see what happened lately in the crypto world. Mainly we heard about SEC trying to drive the crypto away from America, so poor people stay poor, and rich people get richer. Some solutions for the Bitcoin concessions, some minor problems on the Ethereum blockchain. What else? Check bellow: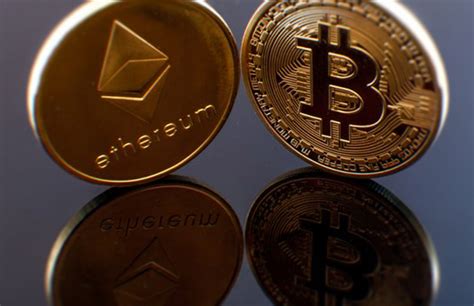 ​
Bitcoin: The Bitcoin Whitepaper is required reading for secret service agents on the Crypto squad. BRC-20 tokens may soon become more efficient, as Lightning Labs has released an updated version of the Taproot Protocol, designed to help avoid network congestion. Ordinals and Inscriptions are still creating a lot of issues on the Bitcoin Blockchain, bringing it back into the limelight at the same time. Billionaire investor Paul Tudor Jones said that he prefers Bitcoin to gold, mainly because of its fixed supply. Even if it suffered a noticeable decrease, Bitcoin 2023 conference started in Miami, with over 180 talks covering various topics related to Bitcoin and cryptocurrency. And another Bitcoin Based NFT protocol emerged, called DIBA (Digital Bitcoin Art and Assets).
​
Ethereum: ETH network suffered another technical glitch, which disrupted transaction finality for almost one hour, with a significant drop in the number of attestations received during epochs 22750 to 200758. The blockchain did not halt this time, potential bugs in staking clients or MEV infrastructures have been cited as possible culprits.
​
Altcoins: X-Portal - Elrond also seems to look better and better, and some of their NFTs, well, look good. Oh, God, am I really addicted to NFTs? MakerDAO founder proposes upgraded versions of DAI and MKR, a rebranded website, and a unified image for the protocol, with potential integration of AI into the governance processes of the DAO. BNB Chain decentralized exchange volumes recorded the highest level in a year, a peak not observed since early May 2022. Tether commits to buying more BTC using 15% of its net realized profit. And finally someone with common sense, Circle has started undertaking significant rebalancing of its reserves to protect them against a potential default on the US government debt. Should we worry? Dogecoin adopted the DRC-20 standard, mimicking the Bitcoin BRC-20, and there it is, you can have NFTs on Dogecoin now. The surge in transactions will test blockchain sustainability very soon. Keep an eye on Radicle (RAD) Kava (KAVA) and Render (RNDR) in the next few weeks. The OpenAI Worldcoin project is close to a $100M funding raise, we may need to find out more about this project. Ledger faces backlash over its new feature used to recover lost recovery phrases, and customers have concerns over security and privacy. Bancor faces a class-action lawsuit as investors claim significant losses due to the company's impermanent loss protection mechanism.
​
Blockchain games and NFTs: Mobox seems to be serious about them creating a web3 blockchain game legacy, and they are working hard to improve their project. It seems that Splinterlands will release the first companion game, Soulkeep, very soon, and the first multi-element card, Zyriel, has been released too, on sale as a promo card until the end of May. Anybody is still getting rich with $PEPE? Wombat Dungeon Master seems to like the idea of creating some leagues, where players may fight their way to the top. Bring it on! I want to be rewarded and stake as much WOMBAT as I can.
​
Good news: Centralized exchanges experienced a 23% decline, spot trading decreased by 40%, but derivatives trading is up by 77%, with Binance being the dominant player (with 61% of the total market share), followed by OKX and Bybit. Voyager Digital has gained permission to initiate reimbursement for its creditors, and we are talking about $1.13B ready to repay its creditors. Coinbase has announced a premium zero-fee subscription service, called Coinbase One, with higher staking rewards and additional benefits, all of them only for a $29.99 monthly fee, initially offered in UK, Germany, and Ireland. Former users of QuadrigaCX will receive a fraction of their lost funds soon, as the bankruptcy trustee announced that 87% of the funds it currently holds going to the creditors.
​
Bad news: Binance exits Canada amid new crypto regulations. Coinbase and Ripple are currently engaged in a high-stakes showdown with the SEC, and if this will not lead to improved and clearer regulations, they may leave the US, opting for other crypto-friendly jurisdictions. As a response for Coinbase, SEC has indicated that establishing clear rules could take years, and they are not required to meet Coinbase's demands for a complicated and expedited request for regulatory reforms. The SEC requested the court to reject Coinbase's petition for mandamus, as they have no established right. The ball is in your court now! But this is not the case with Ripple, as the SEC lost the bid to keep crypto speech documents secret in this case. We are talking about a speech by the former Director of Corporation Finance for the SEC, saying the ETH was not a security. Ripple acquired Swiss crypto custody firm Metaco, in a move that seems to take them away from the American market and open them to other major clients globally. As for its future plans, Grayscale warned investors that the SEC was claiming that Filecoin is a security. Time to get some at the discount price soon? Even the House Democrats are working on a new bill proposal on stablecoins, including more consumer protection measures, and giving the Federal Reserve more authority over the stablecoin issuers. Meanwhile, in the UK, some politicians think that crypto has no intrinsic value, and should be regulated like gambling, not like financial instruments. In the UK, the winnings from gambling are not taxed, from what I know. Traditional finance lobbyists did not like this one and cautioned against it. Pakistan decided to ban crypto, with a minister of state for finance telling the Senate that crypto will be never legalized in Pakistan. Their loss, I would say! Terra(LUNA) founder Do Kwon is out on bail in Montenegro. Will he run again? It seems that North Korean hackers have stolen more than $2.3B, with Japan being the most affected, accounting for 30% of the total ($721M). FDIC blames crypto exposure for Silvergate Bank's failure, and not customer withdrawals triggered by concerns about solvency and crypto involvement, as we all know that is the real reason.
​
Joke of the week: So, last week BlockFi started to make some small steps towards giving back to the people their hard-earned money. Or so we thought. But no, this is not true. According to the last email informing us 'BlockFi prematurely posted certain statements to the court docket, its website, and its Twitter feed on May 13, 2023, regarding a proposed plan of reorganization. We urge each of you to disregard those communications until such time as the publication and dissemination of such statements are authorized..., the Committee, among other parties, does not support the plan of reorganization in question...' . So, no, you will not get your money yet, I will not get my money yet, and this will take longer than expected. Well, blame FTX and SBF for this, right?
​
All the best, George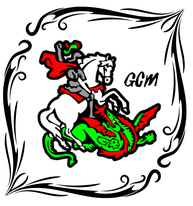 Why not...
...have fun and win rewards on my favorite blockchain games (Splinterlands - Hearthstone-like card game) (Mobox - GamiFI NFT platform) and (X-Portal - Elrond all in one app, free NFTs, and more).
...get crypto while writing on Publish0x blog, using Presearch search engine to maximize your income with PRE tokens. Use Torum instead of Twitter . I am also writing for crypto on Read.cash and Hive.
---
---