Hive.Pizza Brawl Report: The Deep Dish 01/20/2022
Hello friends! Hope your week is going great and you are enjoying the Splinterlands general sale.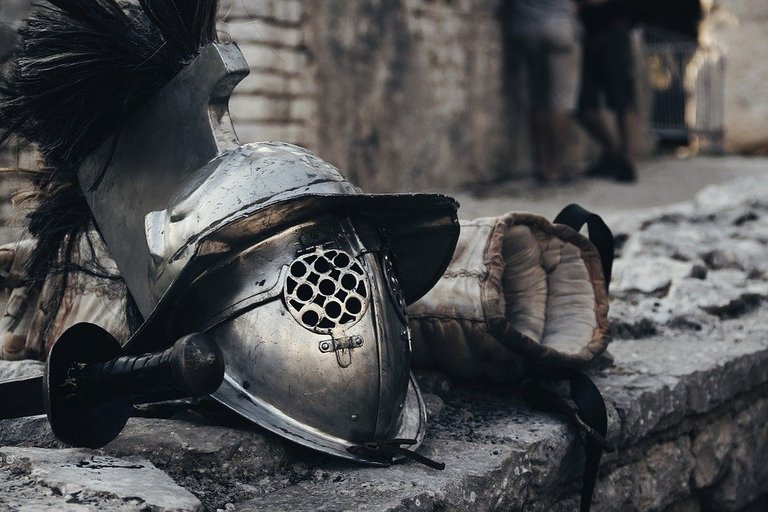 source
Today, I bring to you a brawl report as part of @splinterlands, weekly #play2earn social media challenge.
How did everyone do in the general sale? Did you sell your vouchers when they were sky high and use your HIVE to purchase a boatload of packs? I think that was probably the best strategy for those looking to buy 100 packs or less. I used up all my vouchers to purchase packs during the presale. I opened up 12 before I stopped. I was getting irritated as I wasn't pulling that many good cards. I've been pretty good at not opening the rest and just saving them. On the airdrop front I'm 0-6 on the airdrops. Definitely best strategy would have been to have sold my pre-sale vouchers. Oh well hindsight is 20-20. SPS better start going up or else, my investment in this game is in the heavy RED lol.
Anyway, I am part of the Deep Dish guild under the stewardship of @hive.pizza.
We took third place overall. I went undefeated with 5 wins zero losses in the novice Alpha/Beta fray. I only partook in one battle as the rest of my opponents fled.
We might of gotten second place, however some of our newbies got beat down pretty hard lol.

Show me the Stats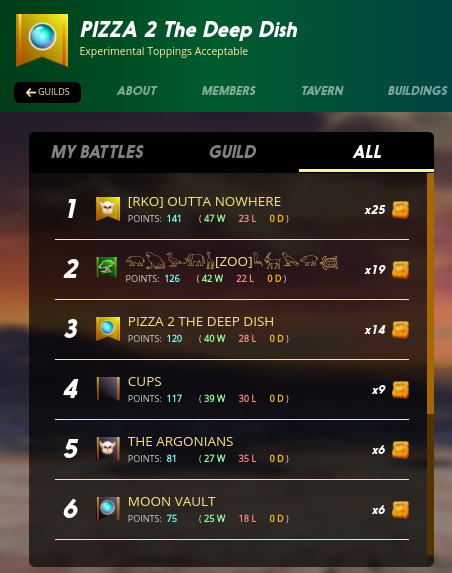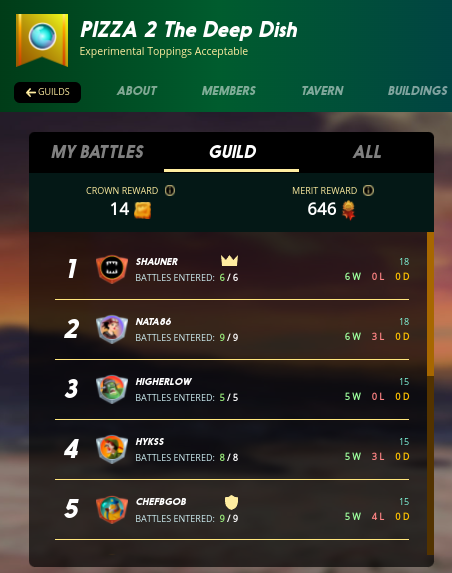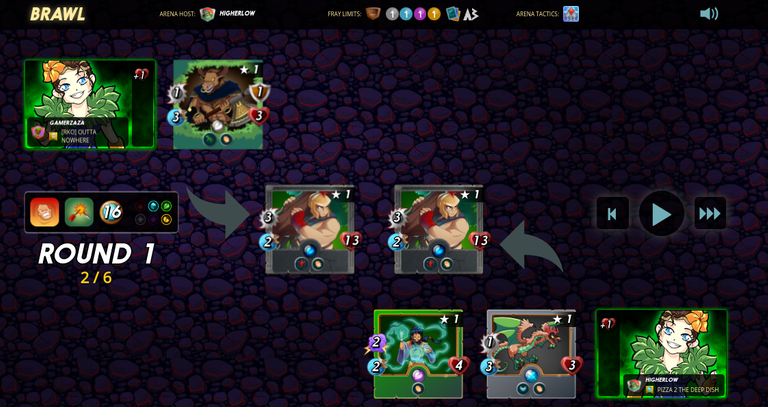 The Battle was a mana cap of 16 with Enrage and Broken arrow.
---
PALIDON RAKK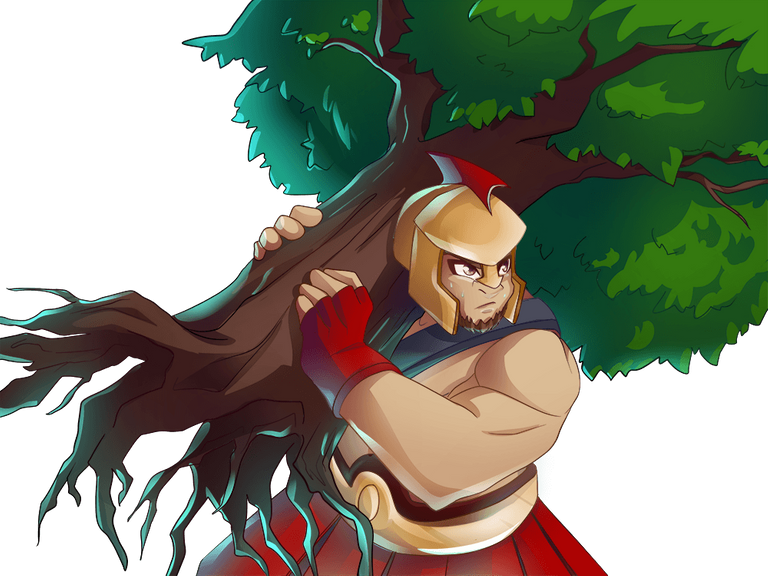 ---
COCATRICE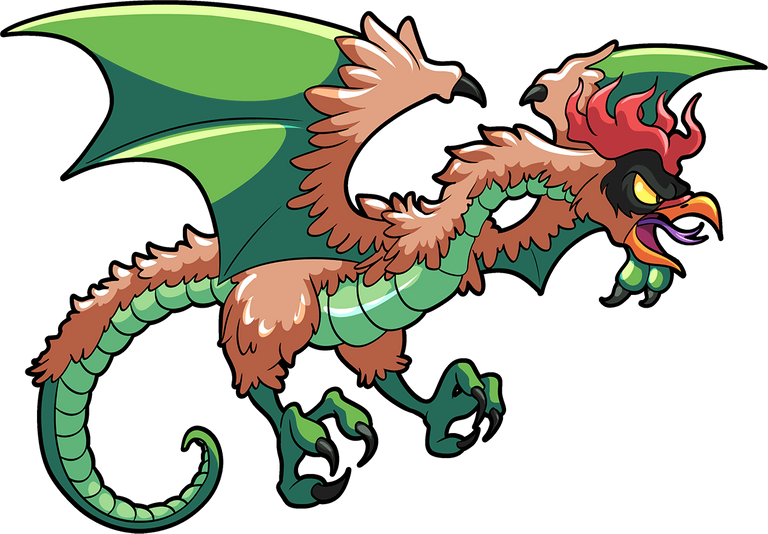 ---
MAGI OF THE FOREST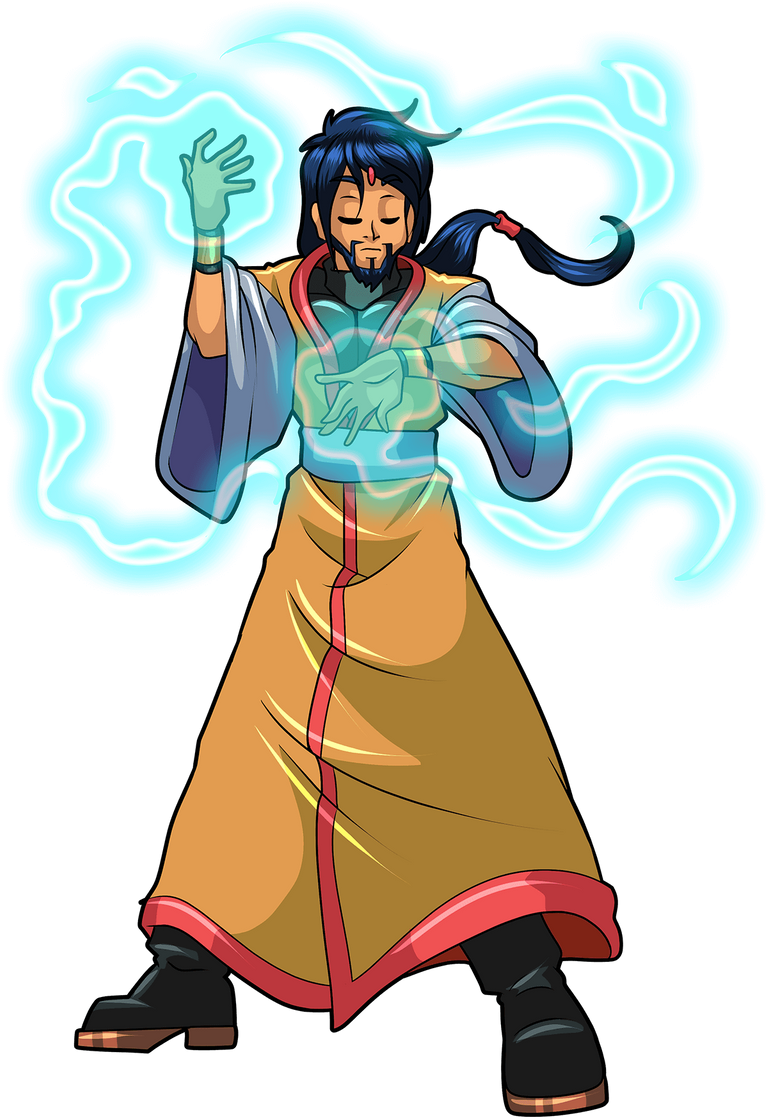 ---

BATTLE
---
Questions and Answers
Did my strategy work? What will I try differently next time?
My strategy certainly worked as I came out victorious. It was a pretty even match as we both had the same Summoner and Gladiator. The difference in this match was Magi of the Forest. The plus 2 magic attack was too much for my opponent to overcome. Being a low mana count that extra magic attack was MONEY. Cocatrice also was useful as she shielded Magi of the Forest giving me extra time to attack. I'll take 5-0 to the bank any day!

This concludes my brawl report. I hope you enjoyed it and were able to learn a little bit more about brawls and see how Gladiators stack up against the rest of the competition.
If you enjoyed my write up and want to talk strategy you can find me @hive.pizza in our Discord.
Lastly, if you are new to Splinterlands and want to play, feel free to use my affiliate link.

*Banners were borrowed from the hive.pizza discord, this post and splinterlands.com.

Thank you, have a wonderful day!
---
---