Splinterlands! SOCIAL MEDIA CHALLENGE!!! January 14, 2022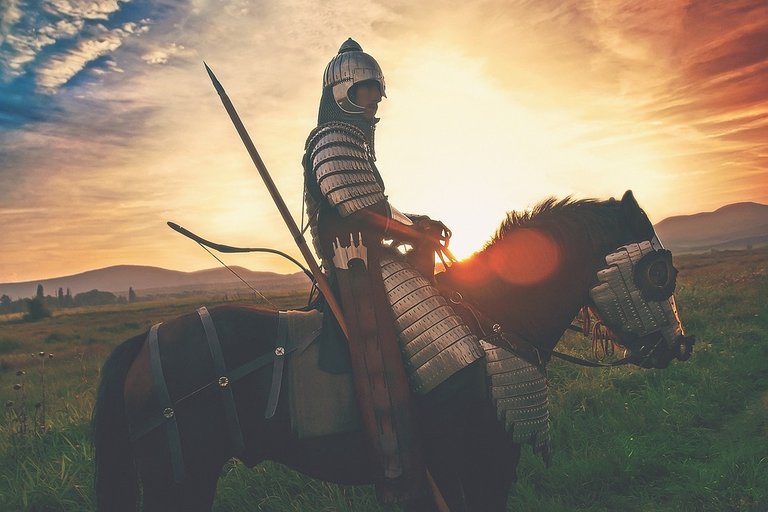 Good morning, good evening wherever you are!
Today I bring you a brawl report as part of the @splinterlands, social media challenge. I am part of the @hive.pizza Deep Dish Guild.
Per my usual I joined the Novice Alpha/Beta fray. I went ahead and rented 4 summoners from Life, Water, Death, and Fire splinters. I rounded out my deck with 4 or 5 monsters from each of those splinters in addition to a few neutral monsters. Rentals cost me I think under 35 DEC. This is ridiculously cheap AF even if its EOS time. I sure hope the creators of Splinterlands know what they are doing. They obviously made some projections and they concluded that 15 millions Chaos Legion packs was the MAGIC number. I sure hope their projections are spot on. If not there's a gluttony of cards. I guess we just have to wait for General Sale to begin and END to get a better picture of where Splinterlands stands in the cryptoverse. One thing I do know, patience is generally rewarded.
---
RESULTS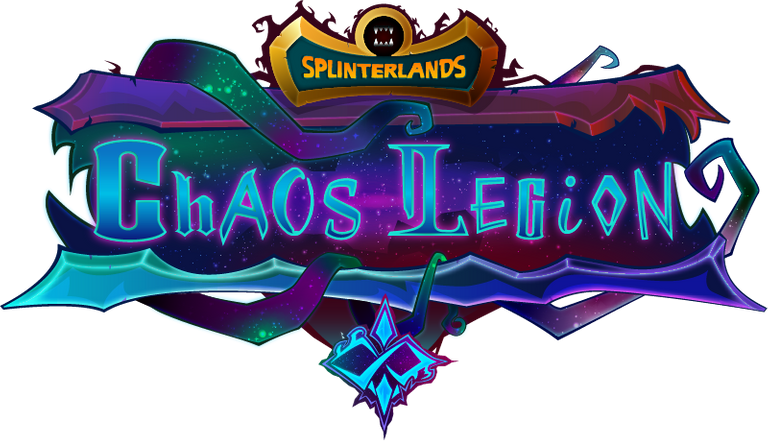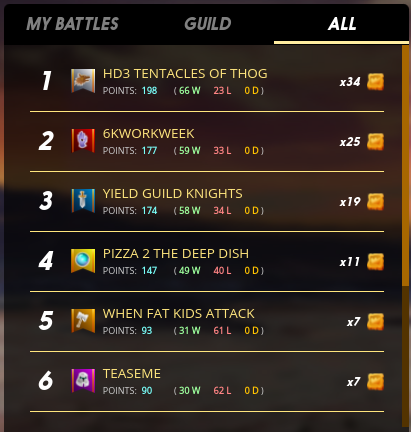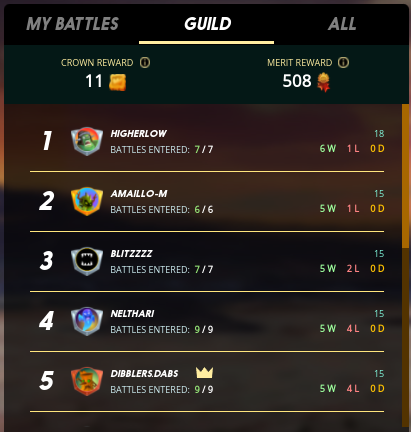 As a team we came in 4th place. Barring a miracle we placed right where we were suppose to. A higher showing would of been ideal. But we were up against some stiff competition. Some of the guilds in this go round had decks with 500k plus power and some Diamond league players. So we held our own. We garnered a total of 508 merits. I'll take that. Good job everyone.
On an individual level I went 6-1. Four of those wins were a result of my opponents surrendering. Half the battle truly is just showing up. My Gladiators came through in the two battles I won. 30 DEC per day deck for the win! Lesss go bb.
---
BATTLES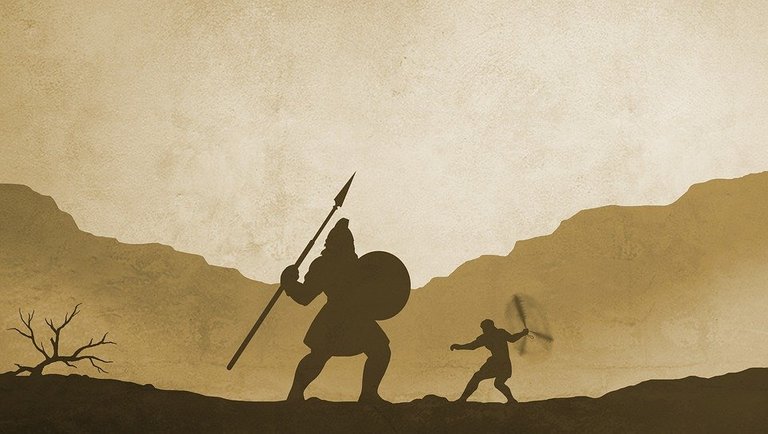 ---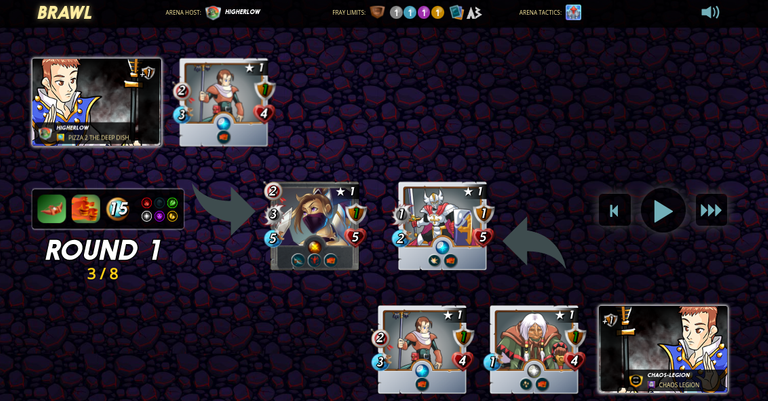 Not much to say here but cards matter. My legendary gladiator card was simply too overpowering. Her speed and massive attack was too much even if my opponent had tank heal and shield. Watch Tatiana Blayde surgically dismantle my opponent.
---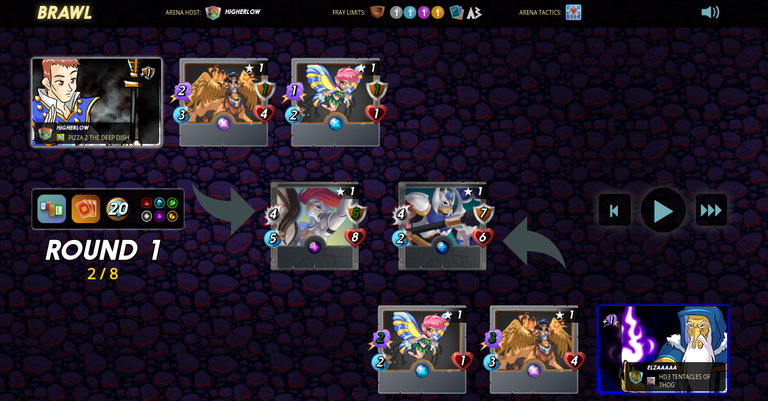 This one would have been nice to win as it was against a diamond level player. However, their summoner was the difference. This battle was awfully close but their plus one magic attack from Alric was too much for my team. Otherwise it was a strong performance. Sometimes when things are really competitive the small things are the difference. FU Alric lol.
---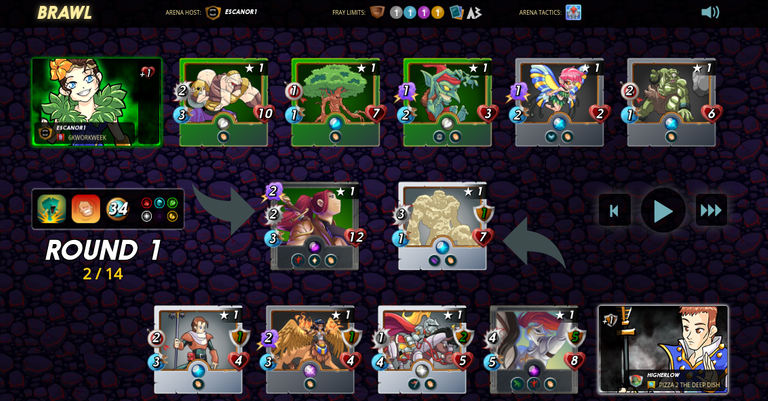 This battle was EPIC. Have you ever seen +15 Speed, +15 melee attack, and +10 shield. Well here you have it folks. This was a sweet victory as it was against one of the better Gladiator's out there. But Clay Golem held up the front line long enough for Marisol Contuma to come in and destroy their tank and then systematically proceed to dismantle their team one by one. Each proceeding round she got stronger and stronger reaching almost GOD levels. Good lord. This is the magic of blood lust. Watch and enjoy.
---

Battle Showcase
---
SUMMARY
This was fun. I hope you enjoyed my brawl report.
It was very satisfying going 6-1 and winning 500 or so merits. Gladiator cards make brawls so much fun. It even's things out for new players. You don't have to have a 500k collection power to be competitive. With some gladiator cards and a good strategy, brawls can be very competitive, and you can come out on top. After last weeks, poor showing this was a much better Brawl for Pizza 2: The Deep Dish. Great job everyone!
If you want know more or want to join us. Check out the @hive.pizza Discord.
Also, if you are new to Splinterlands and want to play, feel free to use my affiliate link.
---
Thank you! Have a wonderful day.
---
---