Selection of the best articles about Games and eSports in Hive ~ 75
I love games and eSports so I want to share with all of you my favorite posts and I hope you like them too. If so, give them a vote of confidence to support their hard work.
The selection will not be limited to a single tribe but will encompass many different ones. It will also be varied in topics whether they are pure publications, contests or NFTs. And of course both in written format and in videos.
This is the selection of 2 articles that I found most interesting today.
Analysis and opinion of the new "Rewards" soulbound Cards (Summoners) by @erarium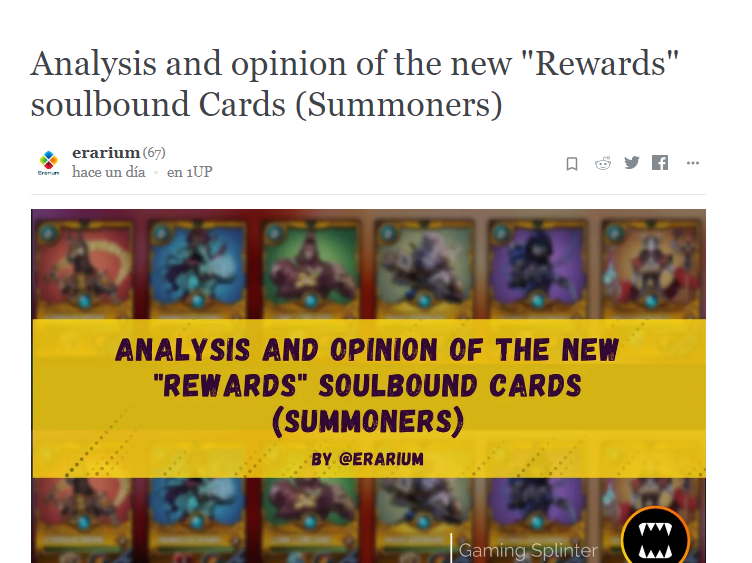 "For days now I have been seeing through the Discord and the official announcements of HIVE that new cards of the soulbound rewards edition will come, but, I had not officially read by myself the information, after a friend passed me an image of what looks like 6 new summoners, I decided to investigate, and I found that about 5 days ago approximately, "Splinterlands" made an announcement where he explains in detail why these new cards will have these features, but, this I will explain in the course of this post."
🎲 WOO Giveaway 145 - Choose One Card or 50 WOO 🎲 by @sonaker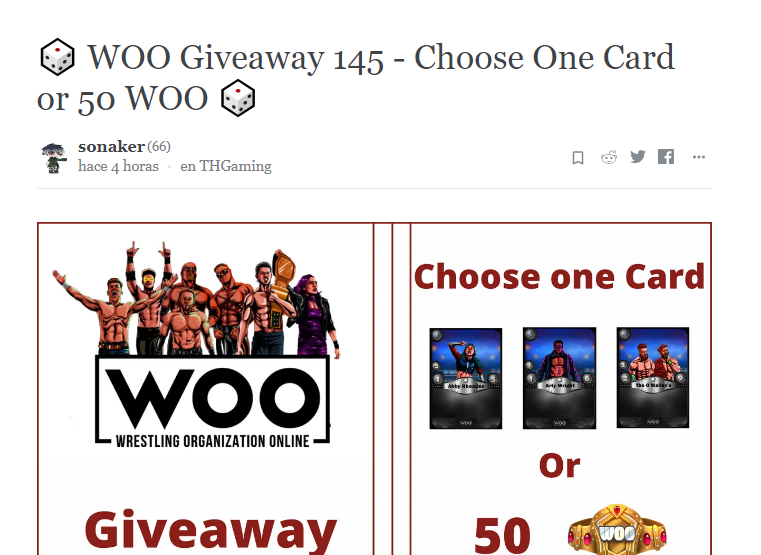 "Hi, I will be doing a daily giveaway of one card from the Wrestling Organization Online game or 50 WOO. The reward will be your choice, but know that both are a good choice. I will leave more details on how the rules will work below, but first I will leave a quick introduction about what the game is and also how you can use the prizes of this giveaway as passive income."
All votes on this post generate 100% HP rewards to support the development of the Hive blockchain.
All Tier 2 tokens earned will be used to purchase crates, items, and NFTs from Hive-hosted games.
---
---