Selection of the best articles about Games and eSports in Hive ~ 128
I love games and eSports so I want to share with all of you my favorite posts and I hope you like them too. If so, give them a vote of confidence to support their hard work.
The selection will not be limited to a single tribe but will encompass many different ones. It will also be varied in topics whether they are pure publications, contests or NFTs. And of course both in written format and in videos.
This is the selection of 2 articles that I found most interesting today.
Current SBT Info by @sbtofficial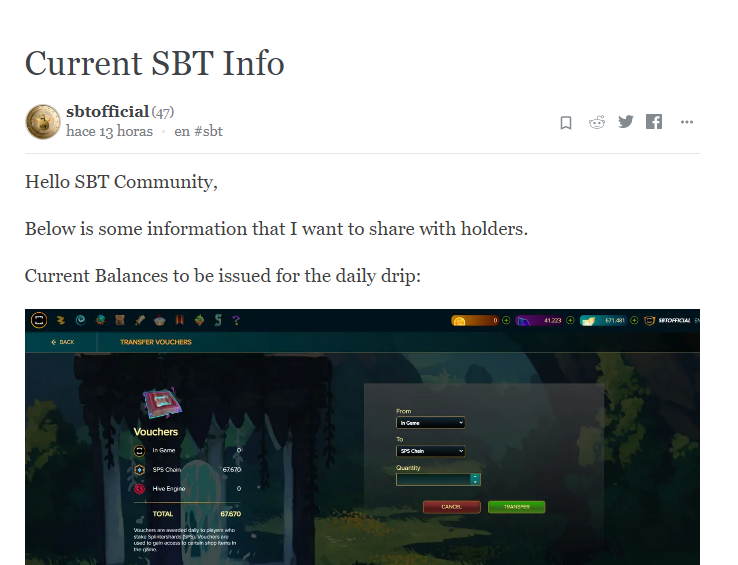 "Below are some SBT statistics that are currently being distributed on a daily basis to holders who have 100,000 SBT staked and up. It shows the amount of Splinterlands currencies that are dripped to stakeholders accounts based on the amount of each 100,000 SBT staked. Look at the amount of holders the SBT community has! 6032... That is amazing! You are all great people. Very helpful and fun! Thank you all for being here alongside me through this journey! I cannot thank you all enough for the things you have helped me learn and build throughout the entire lifespan of SBT. Without you all SBT would be stuck at square one."
My predictions about land - Will Common land fall to $5? by @ecoinstant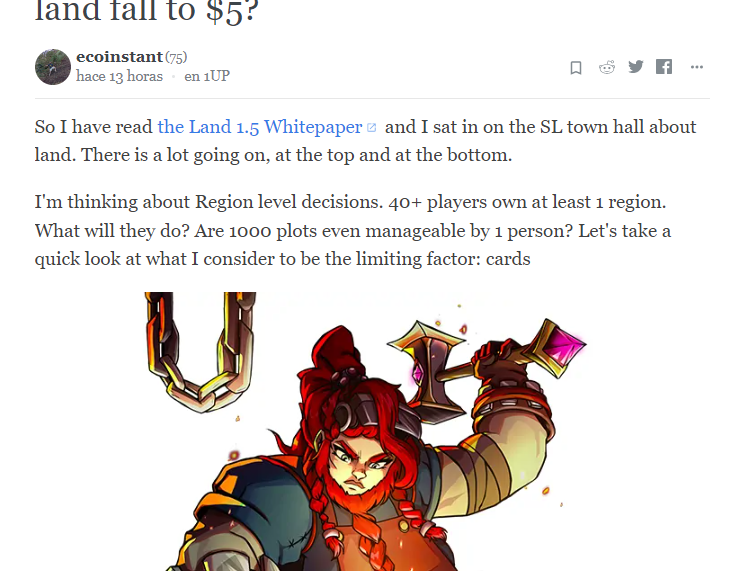 "I'm thinking about Region level decisions. 40+ players own at least 1 region. What will they do? Are 1000 plots even manageable by 1 person? Let's take a quick look at what I consider to be the limiting factor: cards"
All votes on this post generate 100% HP rewards to support the development of the Hive blockchain.
All Tier 2 tokens earned will be used to purchase crates, items, and NFTs from Hive-hosted games.
---
---