Selection of the best articles about Games and eSports in Hive ~ 72
I love games and eSports so I want to share with all of you my favorite posts and I hope you like them too. If so, give them a vote of confidence to support their hard work.
The selection will not be limited to a single tribe but will encompass many different ones. It will also be varied in topics whether they are pure publications, contests or NFTs. And of course both in written format and in videos.
This is the selection of 2 articles that I found most interesting today.
Crypto Company CEO | Interesting new game at Hive *Subtitled[ENG|ESP] by @gr33nm4ster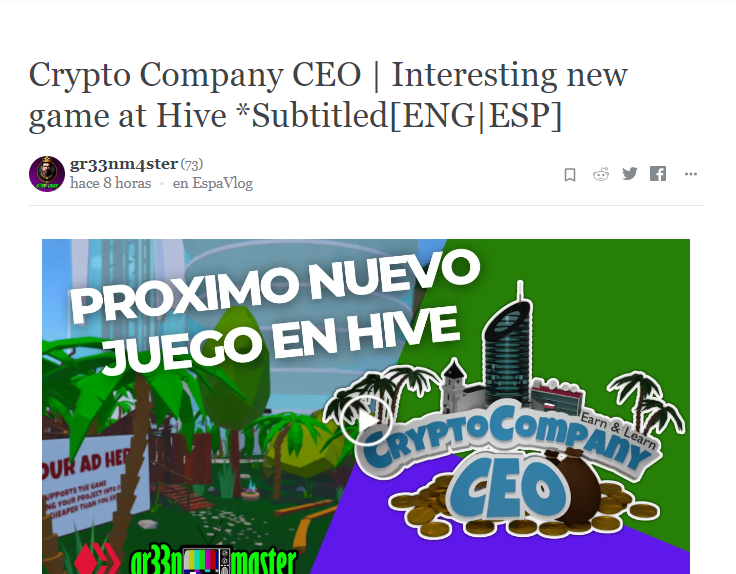 "I had a chat with @powerpaul who is the founder of the project and I have asked him to participate in the next beta testers entry, to which he agreed very kindly, he also told me that the project is going great, that if they have a lot of work ahead but he is very happy with the response that the project has had so far."
Token Sort White Paper ~ Perpetual lottery ticket that distributes dividends ~ by @lasort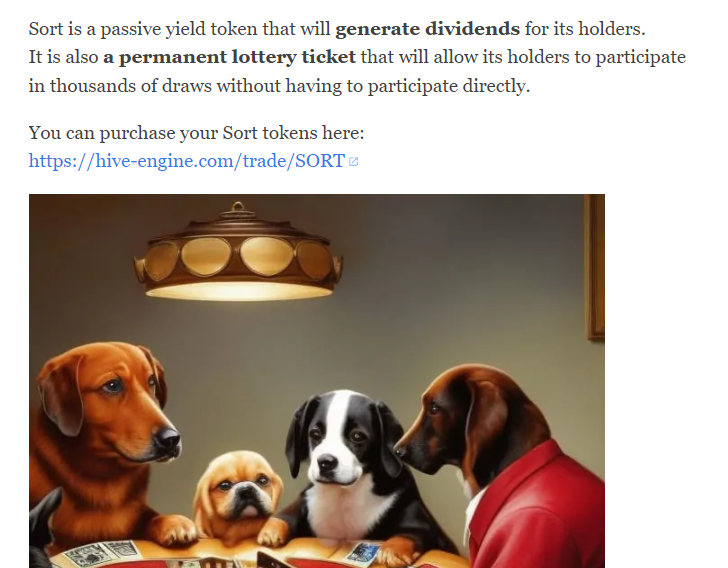 "Sort is a passive yield token that will generate dividends for its holders.
It is also a permanent lottery ticket that will allow its holders to participate in thousands of draws without having to participate directly."
All votes on this post generate 100% HP rewards to support the development of the Hive blockchain.
All Tier 2 tokens earned will be used to purchase crates, items, and NFTs from Hive-hosted games.
---
---