Get Sets For Chao Legion And Earn Vouchers


Get Sets For Chao Legion And Earn Vouchers
Hello splinterlords and splinterladies around the world, this is great news for us.
After long awaited time, splinterlands has announced the new cards and the upcoming presale
I was listening to an AMA yesterday when I heard some of these things. The chaos legion packs that are about to release will cost $4 each which is different from previous packs they have been selling.
The previous packs I was buying were $2 each but this one that is about to come is $4 which is 2x than the previous one.
I also checked splinterlands blog, I read some comments about, 'how this development will affect new players' as we all know that, splinterlands active players are more than 100k. 4$ may be too much for some players to afford and some of them don't have enough SPS which simply means they will not get any voucher.
I think the best way to get more vouchers as a new player is to buy more SPS tokens and stake them. With this idea, you will get more vouchers that you can use to buy packs.
What I understand is that the development is for both new players and old players. No player is left behind.
According to my calculations,If you stake 100k SPS which is 0.1%, you gets 33,333.33 voucher token; if you stake 10k Which is 0.01%, you gets 3,333.33 vouchers. if you stake 1k SPS which is 0.001%, you gets 333.33 vouchers.
I am not even surprised with the way things are going because you can check that the values of cards, and DEC increased therefore I was expecting the value of pack to increase also.
Chaos legion release date is on 18th October, 2021. On this is date chaos legion is starting therefore let us get set and prepare for this change that is going to affects players positively.
SHARING MY TODAY'S BATTLE WITH YOU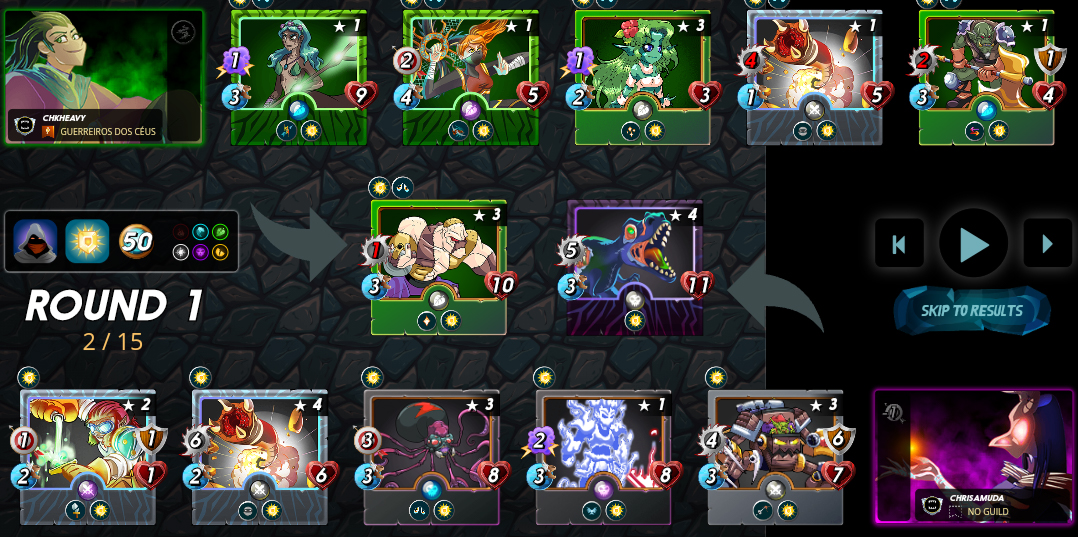 click here to watch the battle.
RULESET



• Silence Summoners: Summoners do not give any stat buffs or debuffs or grant/use any abilities
• Holy Protection: All monsters have the divine shield ability
BATTLE ARRANGEMENTS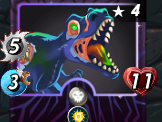 • Undead Rexx: Well! The melee is super hot to scatter any monster. This melee was the major reason I went for it. The moment Undead Rexx attacked Flesh Golem, it damages its health from 10 to 5; Goblin was able to survived round one because of increasing health ability and healing monster in my opponent lineup. In the second round, it was destroyed by Undead Rexx despite the Abilities supporting it.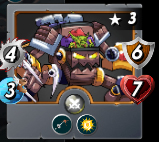 • Goblin Mech: I knew Undead Rexx would be destroyed, I got goblin mech as backup. Immediately when Undead Rexx got eliminated at third round, goblin mech led the battle.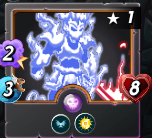 • Phantom Solder: magic attack was needed, phantom solder was the only magic monster with highest health which was the reason chose it. If there was a magic monster that is better than phantom solder i would have preferred it than phantom.
Phantom does an incredible job by teaming up with other monsters and gives me victory at the end of the battle.


• Octopider: demoralize ability was needed to reduce the melee of the opponent's monsters. I knew my opponent would come up with monster like sandworm because of the high mana cap, therefore there is urgency to reduce the melee in order to win the battle. With octopider in my lineup i was able to achieved it.


• Sandworm: What a wonderful monster! One of my favourite monsters with a high number of melee and sneaky abilities. There were many monsters I could have used instead of sandworm; but its melee drove me to use it. Sneaky from behind was a fantastic skill of this monster.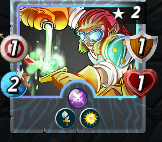 • Halfling Alchemist: alchemist is one of the potent monsters with amazing ability in splinterlands. It broke the melee of golem flesh that makes it not be ineffective in the battle. Alchemist was finally destroyed by a sandworm, but the monster did its job before being eliminated.
Posted via neoxian.city | The City of Neoxian
---
---