MY FIRST ENCOUNTER WITH LEGIONNNAIRE ALVAR: PAIRING WITH A PLAYER WITH LEGIONNNAIRE AVAR IN CRUCIAL MOMENT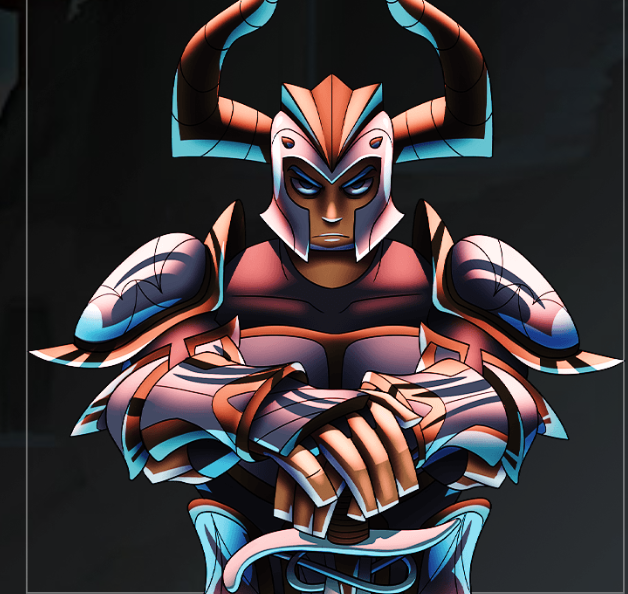 Hello friends and splinterlands lovers, how are you today? There are speculations that the rising of #bitcoin is as a result of some wealthy men that want to take advantage of others. They want the Bitcoin to rise; after rising, they can withdraw their assets and the price fall back to the bottom.
Some people believe that the recent rise of bitcoin is a market manipulation; they bought bitcoin in higher volume so that the other may think that it is rising so that they can invest in it.
Some people believe that bitcoin should not be rising right now because of the collapse of one of the biggest crypto exchanges. Therefore, people don't except bitcoin to rise at the moment because of the collapse of the FTX.
Well! Whatever it is, I just want to see bitcoin's price skyrocket. I heard that 2023 will be a recovery year for bitcoin. Could it be true that 2023 is a recovery year?
Another reason that bitcoin is pumping is that it is difficult to mine bitcoin. It requires great energy, great cost to mine.
This is just my observation because i am really confused about what is going on in the market right now. When I was called by friends about whether they should invest or not, I could not give them any advice because I didn't know what was going on.

Legionnaire alvar is a neutral monster with amazing abilities. The first time was during a clash with Legionnaire alvar; I blame myself for encountering the monster in such crucial battle in crucial moment.
Well! That was last year before a new rating was launched. I was battling to be among leaderboard; i have purposed in my heart that 'if I win the battle' I will stop playing the splinterlands till next season because the new season was about few hours to start.
The reason was that I was trying to be among the top 30 players during that time. The moment I was paired with a player with Legionnaire alvar; I thought I would win the battle because the majority of my monsters were magic monsters.
When my magic monsters were attacking Legionnaire alvar, the armor of the monster was damaging instead of the health directly.
I stopped the battle, went to the splinterlands and read searching for the ability of Legionnaire alvar, that was when I learned new thing.
I learned that Legionnaire alvar is a void armor, which simply means that the magic attack will attack the armor before the health.
As we all know that Legionnaire alvar has high number of armors, I that particular battle; 12 armor was given to Legionnaire alvar, which made it difficult to destroy.
My opponent added two resurrection monsters in the battle; what a bad moment for me to meet with the player.
The moment I eliminated Legionnaire alvar, it resurrected: the third time I killed it, it resurrected again with 12 armors. The most annoying part of it was that the armor must be destroyed before the health.
The mistake I made was that I didn't use opportunity monster that could destroy the monsters with lowest health, my focus was to eliminate the monster in the first position.
That was how I did not eliminate any of my opponent's monsters. The battle made me lose concentration and focus, I played four more battles after the battle, I lost all and ended up not achieving my aim for the season.
Thanks to splinterlands team for this opportunity, I should not have participated in this battle challenge because I don't have the Legionnaire alvar. Splinterlands team knew that some players may not have this monster but like to participate in the battle challenge just like me.
I don't skip splinterlands weekly battle and social challenge; I have the Opportunity to earn in these contests; in fact, I used what I earned here to keep going on in life and also buying packs and cards. Thans you once again splinterlands team.
WATCH HOW VOGUE RESCUE ME FROM SILVERSHIELD ASSASSIN WITH POSION ABILITY AND FERAL SPIRIT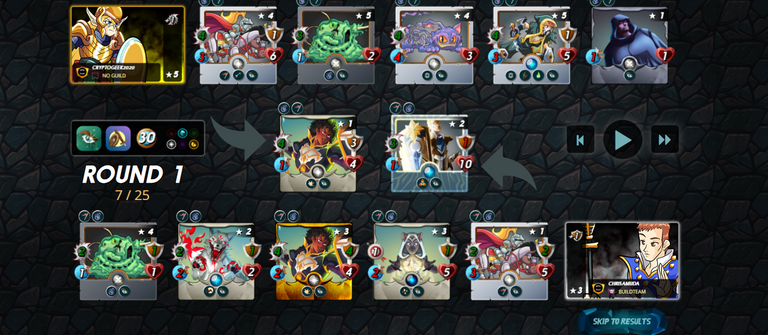 click here to watch the battle.
When I saw my opponent with leve6 of Daria dragonscale which gives opportunity to use any summoner and monster in splinterlands; it also gives additional +1 melee to all friendly monsters. I thought I had lost the battle when i saw silvershield assassin with poison and 3 melee attacks.
BATTLE RULE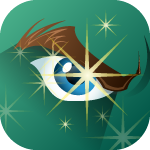 Equal Opportunity: All monsters have the opportunity ability.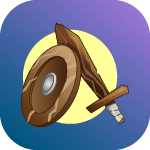 Rise of the Common: Only common and rare monsters may be used the battles.
MONSTERS ARRANGEMENT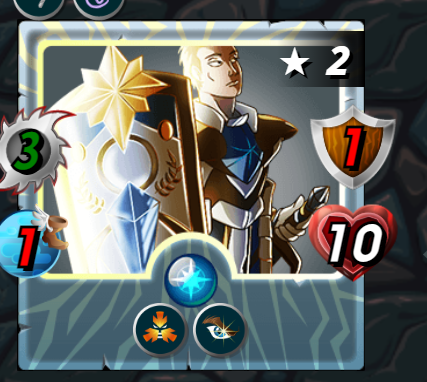 SHIELDBEARER: Equal opportunity rule in the battle made me use shieldbearer. Without this monster, the monsters with the smallest health would be eliminated first before the monsters with high amount of health.
Without shieldbearer in this battle, creeping ooze would have been the first monster to be eliminated by silvershield assassin.
Before shieldbearer was killed, three monsters from opponent side were already eliminated in this battle. The monster was able to achieve the reason while I selected it.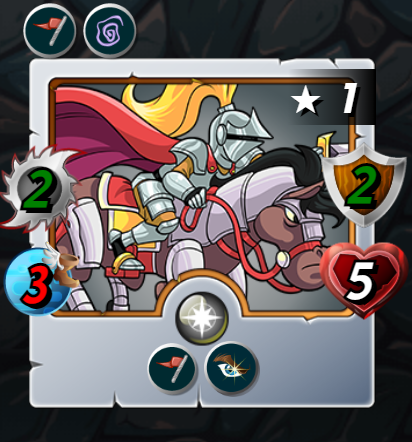 SILVERSHIELD KNIGHT: It was very important in this battle because of the inspired ability that added +1 to all friendly monsters.
I wanted to use disintegrator to demoralize the opponent monster; but i realized that silvershield knight is the best to my side.
+1 Additional melee made it possible for all my monsters to have increase melee attack; that was the reason the battle was so fast.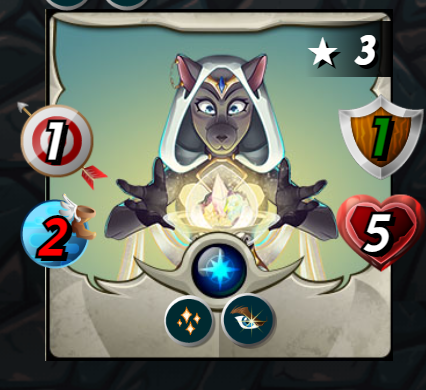 VENARI CRYTALSMITH: It was added to keep increase the health of shieldbearer in this battle. This is the reason shieldbearer was able to reach round before eliminated by poison ability of silvershield assassin.
Venari crystalsmith was among the monsters that made it to the end.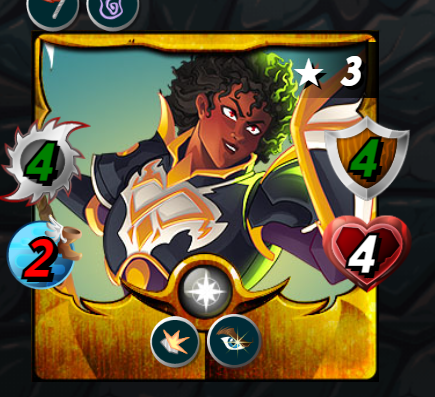 CAHOS KNIGHT: The shield ability was the major reason for selecting this monster here. When the opponent's silvershield knight was able to damage two armors; without the shield ability, 4 armors would have been damaged.
The shield ability was apple to reduce the damage done to the monster.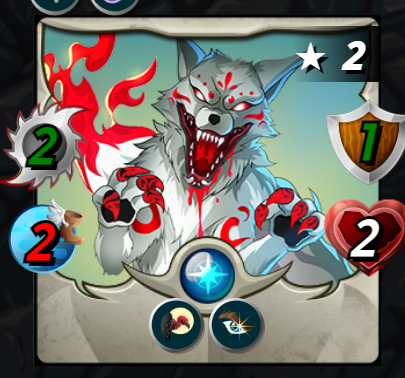 VULGUINE: From the beginning of the battle, I knew vulguine would be useful in this battle. The functions of vulguine in this battle are:
Attacking opponent monsters, since I knew that melee monsters would be active in this battle. Vulguine was able to attack the opponent's monsters, eliminating the creeping ooze of the opponent in the first round of the battle.
Scavenger ability: without scavenger ability, it would have been eliminated by silvershield assassin in the second round; the scavenger ability made it to get 7 health before it was attacked by silvershield assassin. Therefore, it could not be eliminated at once again, even when it was poisoned, it could not get killed in the third round.
If it was a monster without scavenger ability, such a monster would have been eliminated in this battle.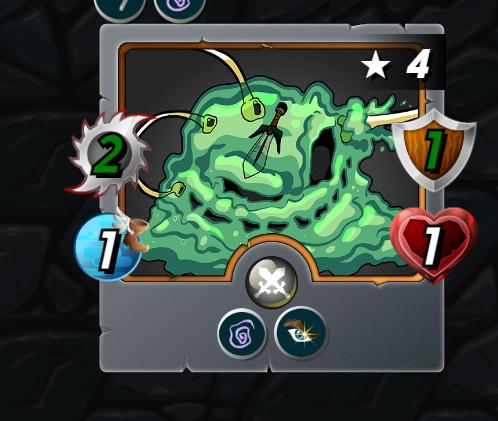 CREEPING OOZE: the monster was able to reduce the speed of all monsters. In round two when the opponent's creeping ooze was eliminated, the slow ability was fully activated which gave silvershield knight and venari crystalsmith to attack faster than opponent monsters.
In conclusion, vulguine is a very important monster is some battles: you could see how active and effective it was in this battle, even silvershield assassin with 4 melees could do destroy this monster.
I will try to use vulguine once again when equality and opportunity rules are given, or when super sneak rules are given. It will attack in these types of rules and also scavenge.
I stand up for success, and success is not achieved by merely making mouth, No room for laziness, no room for idleness.
Thank you for reading my post.
Credit to splinterlands for the pictures in this post.
---
---