Share Your Weekly Challenge: Crystal Jaguar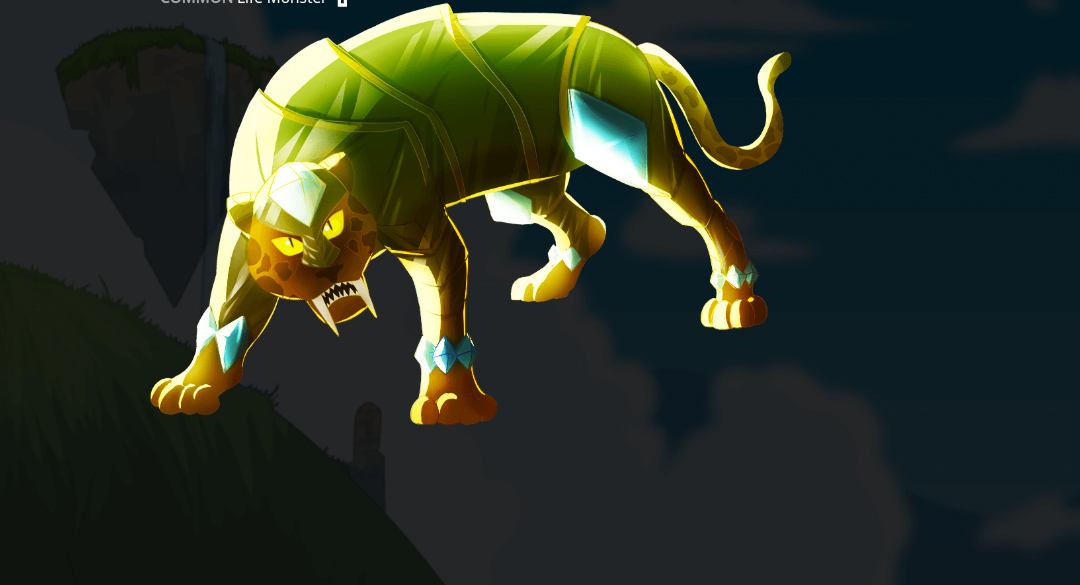 Hello splinterladies and splinterlords around the world, how are you today? Last season was that easy for me, I battled to the end and ended up in the worst ranking. I played so many games before I had the opportunity to use crystal jugular in a battle. I have been trying my best since three days ago to use this monster but it did not appear in my selected monsters to fight.
When I woke up this morning, I decided to play Splinterlands; maybe I would be opportuned to use it. Fortunately for me, crystal jaguar appeared in my monsters' selection. The first time I used crystal jaguar, I won my first battle.
Crystal Jaguar Information
Crystal Jaguar is a common life monster. I got this monster after completing my quest; using this card doesn't come to my mind since I only have level one. Whenever I go to the market to get monsters, I normally don't remember crystal jaguar.
From level 1 of crystal jaguar to level 5 have 1 melee attack, while from 6 to 10 has 2 melee attacks. The health of crystal jaguar ranged from 5-7; which simply means 7 is the highest health while 5 is the lowest health.
It has 1 armor from level 1-4, 3 armor from 5-7, 3 armor from level 8-9 and 4 armor in level 10. Except level 1, from level 2-10 has 3 speed.
ABILITIES
Thorn ability: this is the one of the unique abilities that makes me like this monster. I have seen it many times in battles, players have used it against me in battles. The thorn ability damages 2 health from melee monsters attacking it. It doesn't work against ranged and magic monsters. This type of monster is good when magic and ranged monsters are not given in a battle, you will surely know that the melee monsters will hit such monsters which will result in 2 health damages.
Retaliation : this retaliation is also against melee monsters in battles. The monsters have the tendency to fight back if attacked by melee monsters. It can not fight back when ranged and magic monsters attack.
RULESET



• Equalizer: The initial health if all monsters is equal to that of the monster on either team with the highest base health
• Rise of the common: Only common and rare monsters may be used in the battles
To watch the battle click here
I was paired with @killarenaa in this hot hot afternoon, just because i needed to use crystal jaguar in a battle as we are bade to do so in this week. When I saw some of killarenaa's monsters, I nearly gave up but I didn't have the option than to watch it in order to learn new strategies because on a daily basis I learn new things in splinterlands, either from battles or from other things related to splinterlands.
BATTLE ARRANGEMENT
Summoner
Life summoner (tyrus paladium): what a life monster! I have two summoners to choose- death and life summoner, i chose life in order to make my post about crystal jaguar.
The second reason was that, it gives 1 armor to all friendly monsters in this battle.
Monsters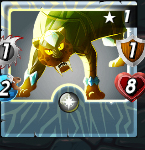 Crystal Jaguar: never consider how weak my crystal jaguar is, it has no ability and the melee is 1.
Jaguar is effective in first position in this battle, using jaguar in other positions rather than first position means i would have lost the battle. Jaguar would never be effective and fight in any position rather than first position. The perfect position is the first position.
It was killarenaa's phantasm and hunted spider that attacked jaguar first, and immediately, hunted spider afflicted jaguar with poison that resulted in damage of 2 health at the beginning of each round. That was when I knew it would take the effort and teamwork to win the battle. Jaguar was the last monster that attacked last, and its first attack missed the targeted monster.


At the beginning of the second round, 2 health was damaged due to afflictions. Jaguar also missed the target in the second round. In the second round, jaguar was eliminated from the battle.


Divine Healer: this was my second monster in the lineup. The increased health ability helped a lot in this battle. It was a divine healer that was increasing crystal jaguar's health that made it reach the third round before it was destroyed; crystal would have been eliminated in the second round of the battle.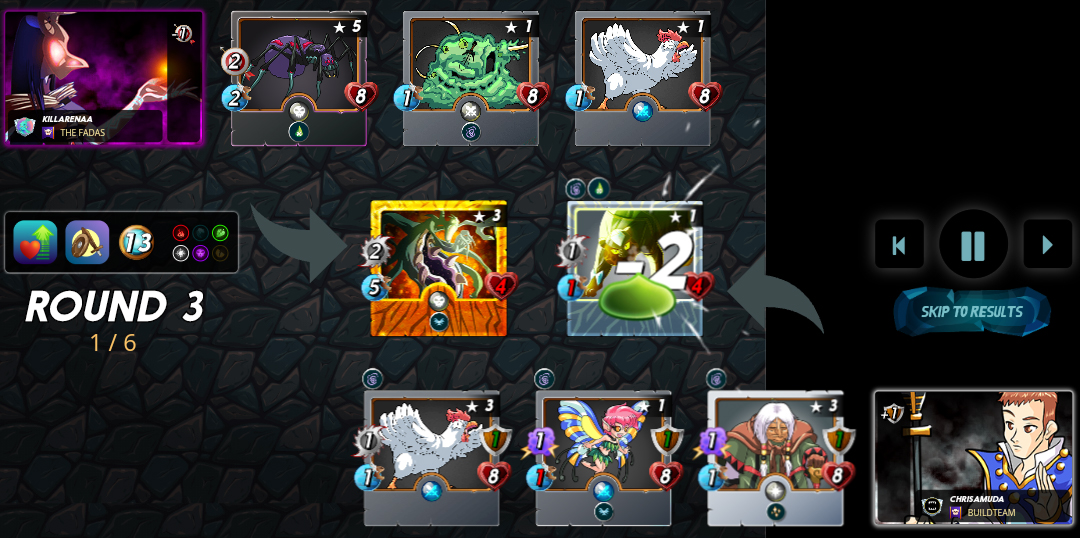 When jaguar was eliminated in the third round, divine healer led the battle.
Immediately, when divine healer led the battle, its was afflicted by hunted spider that resulted in damage to its health at the beginning of each round but its increased health ability made it recover its health.
At round 4, phantasm was destroyed, hunted spider led the battle for kilarenaa. At this stage, no killarenaa monsters were able to attack again. Since the range monsters can not fight in the first position, hunted spider was no longer fighting till it was eliminated.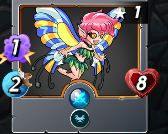 Enchanted Pixie: I knew this monster would deliver for me. I wanted to choose a melee monster but I later went for enchanted pixie. I knew it would be very difficult for magic monsters to miss its target. Enchanted pixie was the first monster to attack in my lineup.


Furious Chicken: I was trying to protect my monsters from sneaky monsters, that was the reason I chose furious chicken as the last monster.since i was left with space and furious chicken is zero mana cap, it was necessary for me to put furious chicken in one of those spaces.
It was a hot battle between chrisamda and Killarenaa. Killarenaa is a good player, I was fortunate to win the battle against him/her. If killarenaa selected hunted spider as the last monster, he/she would have won the battle.
Posted via neoxian.city | The City of Neoxian
---
---