What Next After Untamed Booster Packs And Praetorian Land Sold Out?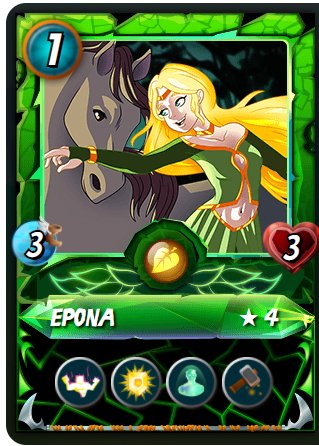 Source
Hello everyone, how are you doing today? Towards the end of the season, I wanted to buy packs, I went to market to get the untamed booster packs, I discovered that everything is sold out, likewise lands was sold out. Though, I don't have money to buy land but I can still afford to get some untamed booster packs.
NEW TOURNAMENT ON SPLINTERLANDS
When I read about zensports, the sport betting app that are interested in splinterlands, I knew splinterlands is going higher. I thought I won't be able to participate since is for champions. But when I read through the article, I discovered that they make a provision for spectators. There will be booster packs giveaway and opportunity to win legendary summoners for spectators like me and you. You can watch this tournament on [twitch(https://m.twitch.tv/zensports). the tournament is coming up this Saturday.
I realized that I am also invited to the venue. You are also invited. You can visit @splinterlands to read the full article. You can join Zensports discord server where things are happening. They are giving away 5 untamed booster packs everyday. You can also be a lucky winner.
TIME FOR AMAZARE AIRDROP
I always check the 'shop' in case if the booster packs return and land since the booster packs are sold off. Since then I have been buying dice. Therefore, you can also continue to buy dice.
Amazing Dice airdrop is coming up, this legendary earth monster is called Epona. This card will be locked until about 12,000 AMAZARE dice packs are sold. You need to purchase up to 225 AMAZARE packs as a player before you can receive one Epona airdrop.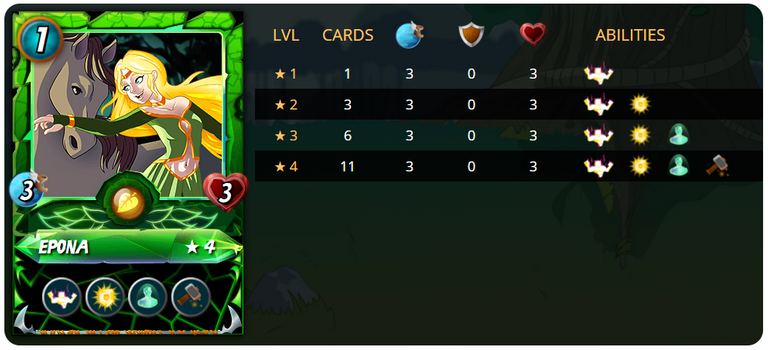 Source
Epona is a Earth splinter with amazing abilities that distinguished it with others. The level 1 of this card has ability to increase all friendly monsters. The level 2 has divine shield ability. This ability makes the first attack to be void, it won't affect the monster because of the divine shield, imagine all your monsters have this. It is going to be tough to defeat. In level 3, it has immunity which is immuned to poison and other things. This immunity will make all your monsters to resist noxious fume whenever the rule is given, making your monsters to last longer in such battles and giving you edge to win the battle. Whenever I sees noxious fume rules I quickly get monsters with immunity but in this sense, all your monsters are protected from the rule. Level 4 has armor repair, this ability continuously repair damaged armor especially the first monster in the lineup.
I fought a battle sometimes ago with a player that his powerful cards more than me. This player is in champions level but I never know how I defeated him. we were paired together in a battle; because I saw the level of his cards, I ended the battle knowing that he had won already, because is no need for me to watch the battle anymore. When I saw that I am the winner, I quickly went to the battle again and replay it, I discovered that it was armor repair that gave me the victory. Having armor repair as summoner will really go along way, it will be repairing all friendly monsters that the armor has been damaged. This kind of summoner will be so good for rules with 'weak magic' as the armor will be first damage by monsters before health since magic monsters hit armor before the health when the rule is applied.
Epona is on her way coming, get prepared and get yours. Buy AMAZARE dice to get the airdrop.
LET ME SHARE THIS BATTLE WITH YOU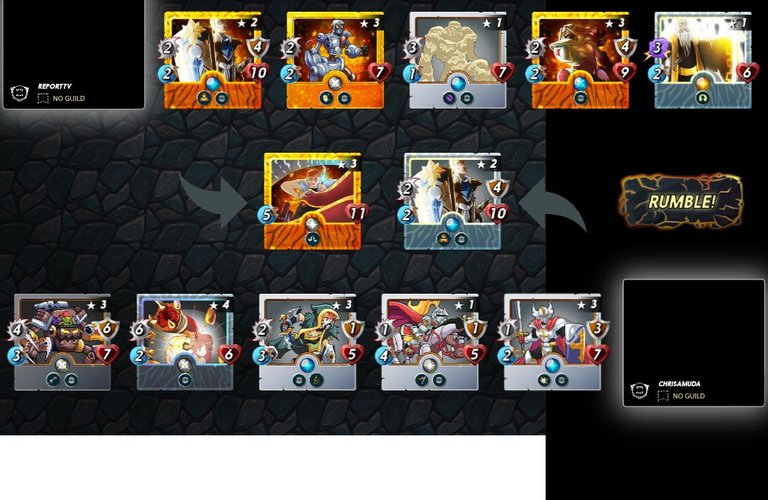 Click here to watch the battle
RULE SET
Super sneak: all melee attack Monster have the sneak ability. When I saw this rule I needed to prepare myself and choose heavy melee monster that could destroy any monster.
Reverse Speed: monsters with the lowest speed attack first and have the highest chance of evading attacks.
Mana: 99. The highest Mana I ever seen. Since I have been playing splinterlands, this is the highest Mana.
BATTLE ARRANGEMENTS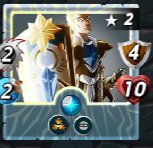 • Shieldbearer: I choose this be a of taunt ability but it could not withstand the pressure attack. It was eliminated at the first attack in round 2. All want I wanted to do is to attract all other monsters so that I can continue sneaky from behind but he was smart enough and he also brought shieldbearer.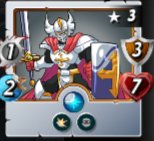 • Silvershield Paladin: I could not put this in the first position because of shieldbearer. Placing shieldbearer at the first position is the best as it will be the target of all opponent monsters. I used this Paladin here in case shieldbearer is destroyed, though it was destroyed and Paladin was moved to first position. I love this monster because of its shield, it is very difficult to eliminate.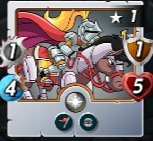 • Silvershield Knight: the purpose of this monster here is to give all friendly monsters 1 melee attack. The warrior of peace of enemy's monster did not allow the Silvershield Knight to be productive as it reduces all my melee monsters by one. This is only the major reason, I selected Silvershield Knight in this battle. If not because of Silvershield Knight all my melee monsters would have been reduced to the extent some of the monsters would not have any effect on attack.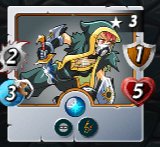 • Silvershield Assassin: One of my best sneaky monsters. The way it attacks twice always drafted to use it. This type of ability is very rear; possibly you might get sneaky monsters everywhere but rearly you can find monster with sneaky ability that attacks twice, though you might find monsters with the same ability but it is rear to find sneaky one.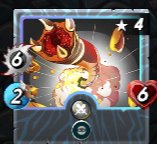 • Sandworm: this monster was destroyed at round 5, but it has already done enough damage to enemy monsters. The melee attack was only the reason I love Sandworm. No matter how heavy monsters are; an attack from Sandworm will definitely affect such monsters. This melee is what makes me to use over used this monster. I always find space to make sure it is part of my lineup.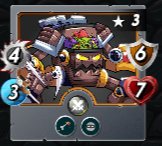 • Goblin Mech: I knew the rule of the battle 'super sneak'. I knew I need monster that could delay and give me more time to fight. I knew goblin has that criteria. 6 armor and 7 health; it was enough to delay. It was eliminated at level 4, at this time; the most important 2 monsters from enemy team had been destroyed.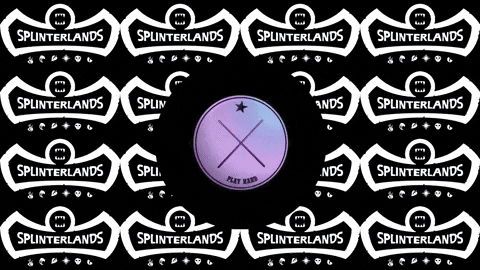 Click my splinterlands referral link to enjoy splinterlands game and other bonuses.
All pictures and gif are gotten from splinterlands website
---
---