WHY WILL SPLINTERLANDS CONTINUE TO BE ONE OF THE BEST AND RELEVANT #PLAY2EARN GAME IN THE UNIVERSE?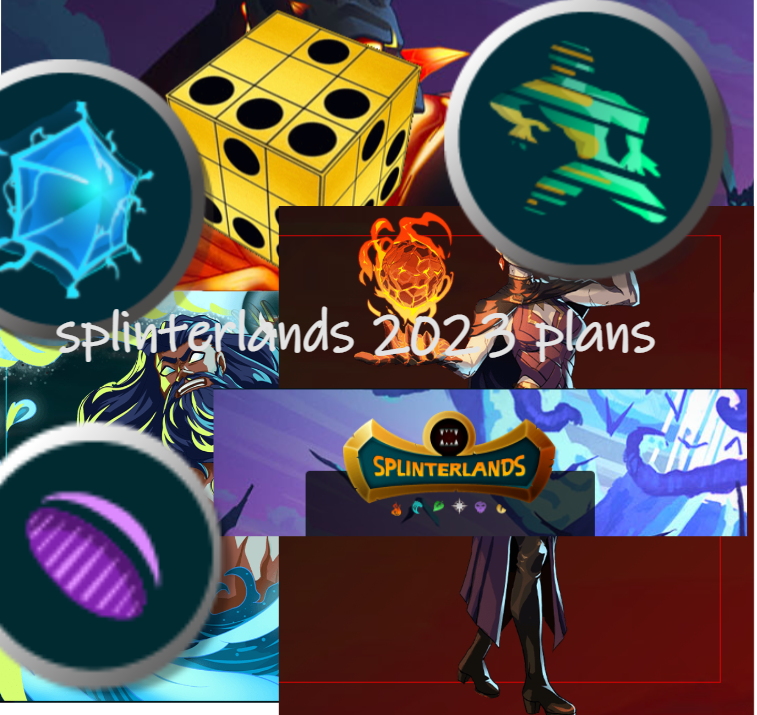 Hello splinterlanders, how are you doing today? We are all battling to earn something good before the end of the season.
Hmmmm! I just got 15 seasons chest reward some days ago; the game seems to be tough this time maybe because I got to gold ll.
I believe within the remaining days for the season to end, I can still get up to 10 season rewards.
Believe me or not, splinterlands is more than just a game: in my own contest, a game is king of activity you engage yourself for fun or enjoyment. I have a friend who likes football so much; I advise him to get play2earn football game. This guy is too good at PS and other football games.
The first time i came across splinterlands in someone's post, I never imagined something like this would come out of it; i have the money to buy as many packs as i wanted then. My thought was that splinterlands was for fun just like any other game; what motivated me was the fun because I do watch the videos that he shared in his post, and the reward earned from the post also enticed me to join.
When I bought spellbook then, i had the money to get more than 50 packs; but i was just thinking that the game is for fun and amusement.
When i finally messaged him through 'hive comment' that was when he motivated me the more that I can earn token called Dark crystal energy (DEC). After a few days of playing the game, i was frustrated because I did not win a single game; that was how i left the game for months. I just realized today, if u had been playing it since then, I would have gotten more valuable cards that would help me to get higher in the game.
WHAT DO I LEARN IN SPLINTERLANDS THIS WEEK?
2 days ago, I read a @splinterlands that said 'battle ruleset change' this simply means that two rulesets had been updated. They are:
Going the distance: only monsters with range attack may be used.
Wand out: only monsters with magic attack may be used…. Though there is a lost magic rule- monsters with magic ability may not be used. This is the rule I usually come across very well.
This is to make the game more competitive and fun for players in splinterlands. One thing i learned in this company is that they are very dynamic, the splinterlands team always add something that makes the game to be unique. This is one of the reasons splinterlands is always among the top 10 #play2earn game.
Splinterlands will continue to remain one of the relevant play2earn games in the universe. As changes continue to occur in the company, splinterlands will continue to be one of the best and relevant game in the world.
The players and investors keep investing more in the game.
A friend I introduced to the game called me some days ago and told me that he was an ad of the top play2earn game; and when he clicked it, the game I introduced him to some months ago is among.
Well! I told him that if you are interested, the floor is open to you. It is never late to start it.
Splinterlands is getting more popular and gaining ground across the world.
FURIOUS CHICKEN THE GREAT MONSTER: DONT UNDERSTIMATE FURIOUS CHICKEN IN BATTLES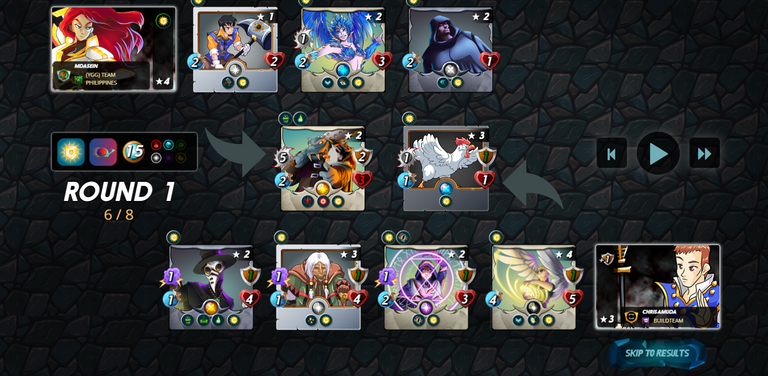 click here
Furious chicken is a rare neutral monster with zero mana cost. Zero mana cost simply means that it does not take you any mana in the battle; as far as there is space to fit in the chicken, it costs you nothing. The best time I used furious chicken is when small mana is given and there is still space to fit in a monster.
I used this monster to delay the attack most times in the battles: even when I used it in the first position, my aim was to delay opponent monsters.
In this battle, I used furious chicken in the first position to attack, even though with just one health and armor. I knew that furious chicken would be able to do something in this battle.
RULESET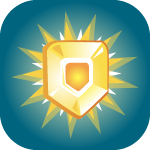 HOLY PROTECTION: All monsters have the divine shield ability.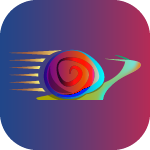 REVERSE SPEED: monsters with the lowest speed attack first and have the highest chance of evading attack.
MONSTERS ARRANGENMENT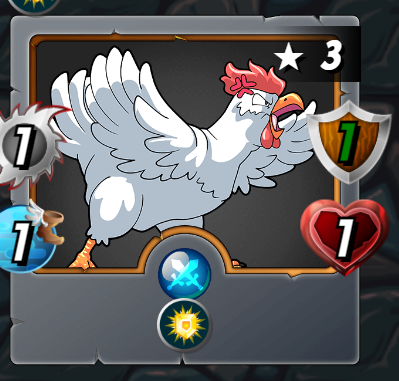 FURIOUS CHICKEN: The reverse speed gave me the opportunity to use it in the first position in this battle; I knew furious chicken would be among the monsters that would attack in this battle. When the battle started, it was furious chicken that started the attack.
The second reason was the holy protection rule; I knew that furious chicken would be the monster to attack first in the battle, and i selected it to damage holy protection before my magic attack monsters can attack the health of opponent monsters directly without attacking the armor.
The furious chicken kept on destroying the holy protection upon all the opponent's monsters from the beginning of the battle to the end.
Furious chicken was not eliminated in this battle; none of my monsters was eliminated in the battle.

PELACOR CONJUERER: This is one of the ways to secure my front battle because battles get hurter in the front. I knew if furious chicken is eliminated in this battle, pelacor would take over the front position and deliver the victory. Therefore, backing up the first monster in line up is very important to me; if not I would have selected ice pixel or other magic monsters. Pelacor conjurer high numbers of health and magic reflection worths of being in the first position even though I don't want to use furious chicken.

TEMPORAL MASTER: I channel my attack in one direction whenever holy protection rule is given in battles. This is to make sure my monsters attack in one direction to eliminate opponent monsters.
My opponent wants to use repair ability to style to kill my monsters; he thought that I would use melee and ranged monsters in this battle; that was the reason he selected armorsmith to keep on given armor to Jared scar.
Temporal master recharge ability and magic attack was the main reason I selected it.

DIVINE HEALER: This was added in case of pelacor conjurer lead the battle, divine healer was selected to increase pelacor's health each round. Also, divine healer's magic was very important for me to damage opponent monsters' health directly.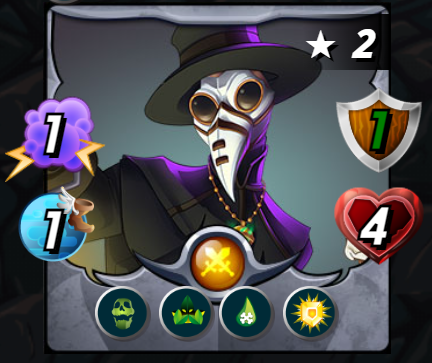 DOCTOR BLIGHT: The poison and the affliction were highly required. I had calculated the battle before i played; even if my opponent used monsters with healing ability, Doctor Blight would have afflicted or poisoned the monster just the way it poisoned and afflicted those opponent's monsters.
That was the deal; that was the reason i used doctor blight.
Well! The speed also made me use it.
To play splinterlands, click here
The pictures used in the post are from splinterlands.
Do you want to play and earn passive income? Get to @splinterlands and read the details about the game.
Thank you for reading my post.
---
---