SPLINTERTALKS MONSTER-CURATOR NEEDS SOME IMPROVEMENT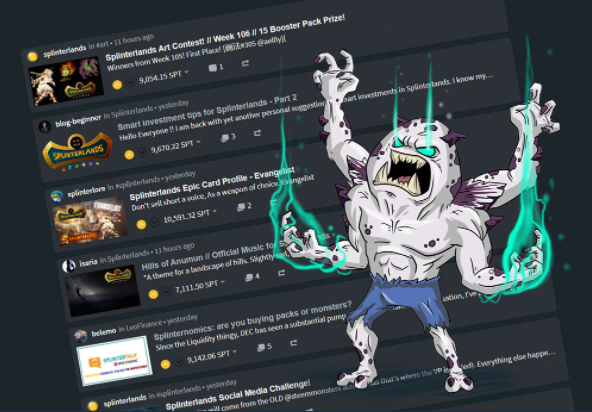 SO far splintertalk has proved to be the most engaging community on the hive blockchain due to engagement with posts and its knowledge sharing nature. What keeps people in splintertalk is the incentives in which they earn, these incentives also serve as a source of encouragement to people inorder to continue posting.


In splintertalk the main source of encouragement is @monster-curator which curates posts manually and because of the manual curation, some posts are bound to be left out even thou the creators put in so much effort to write it. Some articles written with the intention to pass knowledge and information about splinterlands to the community has also experienced the same lack of encouragement and this tends to make newbies think that @monster-curator only curates specific people while it probably does not do that.


No one is to be blamed because monster curator curates manually and that takes a lot of time and at the same time, people put in so much time and handwork when writing these posts and they will be dissatisfied if they are not encouraged with enough incentives.


A possible method of solving this problem is by hiring more people to help with the curation (i could volunteer) so as to keep the community at the top of other tribes were it belongs
NORE: This post is not meant to criticise monster-curator because without him the community wouldnt be at the top of the list for engagement


Please upvote and comment for encouragement.
Thank you for reading
---
---