Maybe a week left of Chaos Legion Packs and then we're done!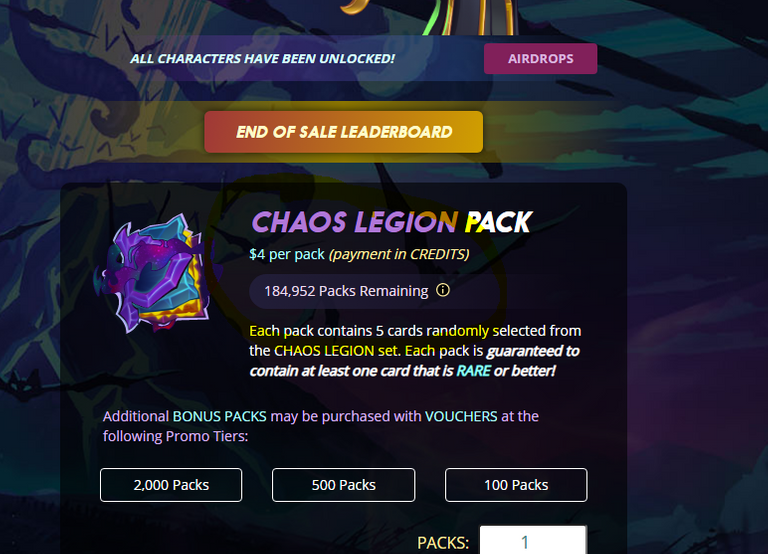 With the number of packs left and the daily burn rate at I believe 25,000 packs per day, I think we're looking at about 7 days left until we can finally say goodbye to these packs from the Splinterlands website and move over to secondary market sales only.
The price of packs on the secondary market are still low at around $2.25 per pack but I assume that's because they're still actively being sold by Splinterlands.
As time goes on once these are finished we should see them slowly start to tick back up in price for anyone holding these as a long term investment.
I just bought $1,000 worth at these prices and I think it's going to be an easy double up at a minimum back to around $5 per pack.
---
---