The final airdrop is coming is coming for Chaos Legion!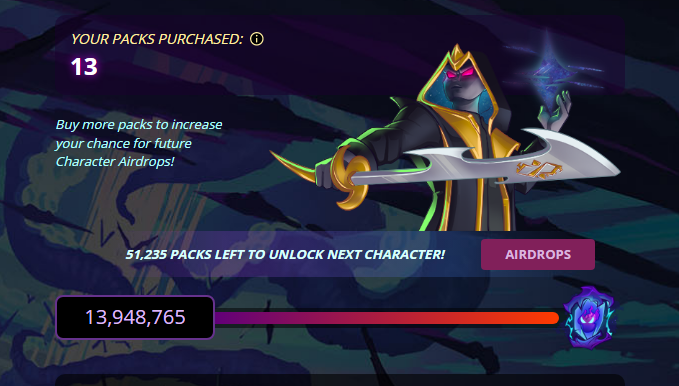 It's looking like we could see the final Chaos Legion airdrop by the end of the weekend!
There's only 51K packs left until we hit 14 million packs and with it I believe comes the last airdrop as we move on to the end up the set (finally...).
I'm really excited to move on past this set, I think good things are about to happen to the prices of cards after the set sell out! =)
---
---