HIVE ODYSSEY -- A new game on Hive!
IF YOU WANT TO SUPPORT MY GAME PLEASE BUY SPACE CREDITS AT https://tribaldex.com/trade/SPACECREDZ
Hello Hive! My name is Gabriel Cortez and I am a broke 3rd year computer science student at the University of Central Florida. I am quite interested in blockchain and Hive, and like I already mentioned I am broke. Well the best way for me to become un-broke is to get a job, but unfortunately I am having issues with that because my GPA sucks and I haven't really built anything impressive.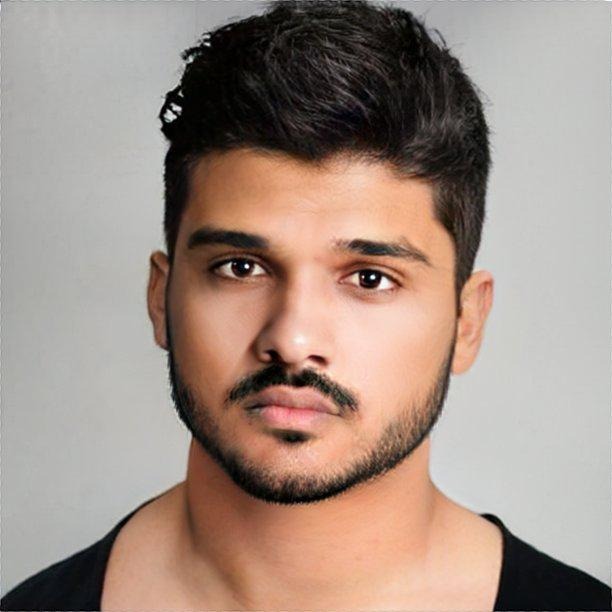 So I thought, why not tackle 2 issues at once by building a game on Hive? That way I can make a little pocket money while also having something to show to future employers.
I have already made some progress on the code and will likely release the game in the next one month. So I will go ahead and tell you the concept.
The game is called "Hive Odyssey" and it is about competing with other players to take over asteroids in space and setup mining colonies on them, which will yield resources that can be used to improve your home planet.
In the initial release of the game there will be a number of units that you can produce, including infantry and tanks. There will be 3 tiers of infantry and 3 tiers of tanks. Infantry are produced by the "barracks" building while tanks are produced by the "tank factory" building. Every day each building will produce 1 unit, with a 90% chance of a T1 unit, 9% chance of T2, and 1% of a T3 units. Owning multiple buildings will allow you to earn multiple units per day.
Every day you will get the opportunity to send units in a rocket ship to an asteroid to compete with players and try to take it over. The rocket ship will have a unit capacity and a cost to launch.
The winner of the asteroid will be determined based on a random lottery. The stronger your army is the more likely you are to win an asteroid. Once you win, you can start mining on the asteroid and sell the resources to other players.
In the future I plan to add more complex mechanics including alliances, tech trees, temporary buffs, spies (to sabotage enemies), and more. Be warned though, I might end up tinkering with ideas while writing the code so the game may have some small changes from the ideas I described here.
I am also thinking of adding a drone factory that makes drones, mega artillery that can fire into space, and I want to add a map system where players can position their units in "sectors" and fight, essentially turning this game into a grand strategy MMO.
This of course is a big vision and probably will be realized over the course of months and heavily dependent on how much money I earn from this game (if I can't pay my rent from this game then I will probably have to work somewhere else which means I can't work on it as much).
Also please not that it will be my first time making a project like this and everything is done all by myself using a minimal amount of money, so just keep that in mind if my art or front-end feels off.
Here are some art samples that I made myself to give you a sneak peek: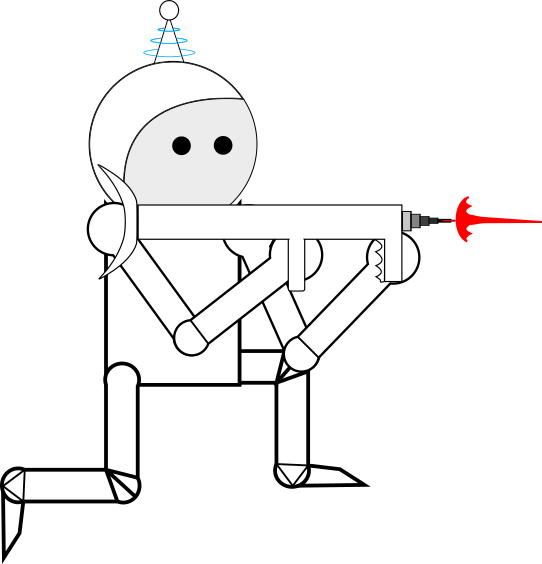 Tier 1 infantry: Shitty Aimbot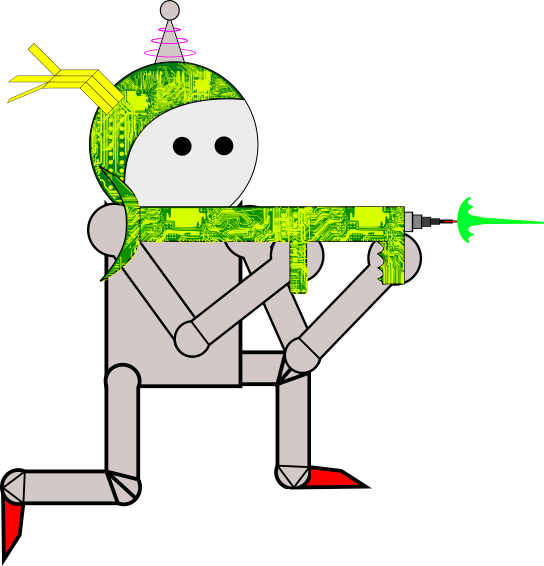 Tier 2 infantry: Sexy Aimbot

Tier 3 Infantry: Flyhakking Headshotter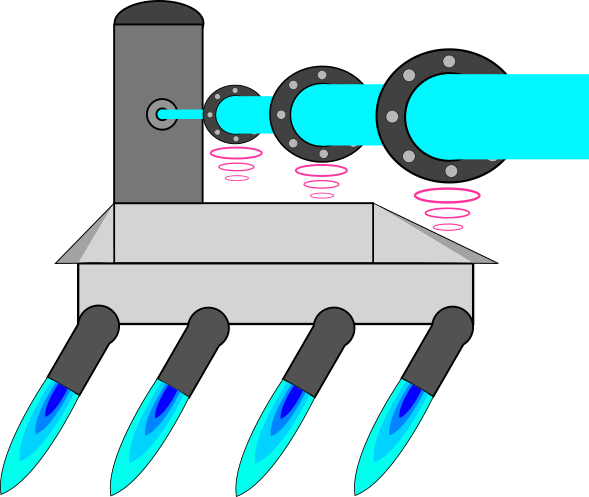 Tier 1 Tank: The Laser Leaker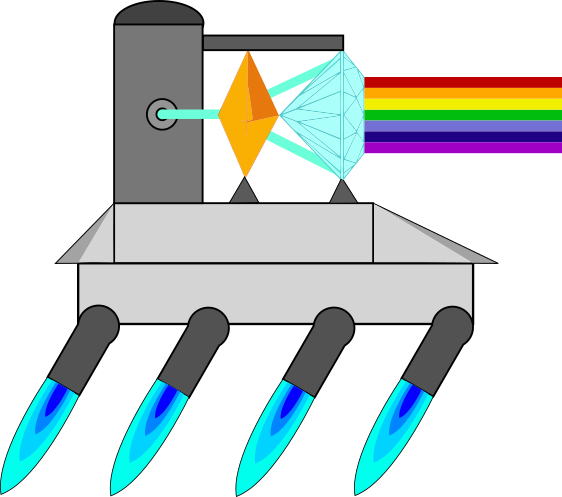 Tier 2 Tank: The Rainbow Regurgitator
In the upcoming days I will be:
Creating a Discord for the game
Getting the website up (it won't be functional but you can get a glimpse of development)
Creating an outpost for this game like Splintertalk
Doing more art and posting it
I have so many things planned but I will try my best to get you a functional alpha version of the game in the next month.
In the meanwhile you can support me by buying some of the currency of Hive Odyssey, called Space Credits or SPACECREDZ at: https://tribaldex.com/trade/SPACECREDZ
This currency will be used all throughout Hive Odyssey for upgrading things, combining/changing NFTs, buying items, etc.
I will use the money from these sales to pay the BEE fees for things like distribution, NFT, and liquidity pool contracts that I might need in the future, as well as for my living expenses while I develop this game.
Please comment if you would like to play this game once it I release it!
Posted using 1UP - Play2Earn & NFTs
---
---