Social Media Challenge! The power of Alric!
Good day everyone, it has been a while since I haven't posted about Splinterlands Challenges, and I was thinking of changing my perspective in blogging to have a new experience for my readers. I am very much aware that my post has uniformity and trademark but this time I'd like to test my creativity in blogging. I wouldn't even know if my readers would like it. Anyways, here it goes.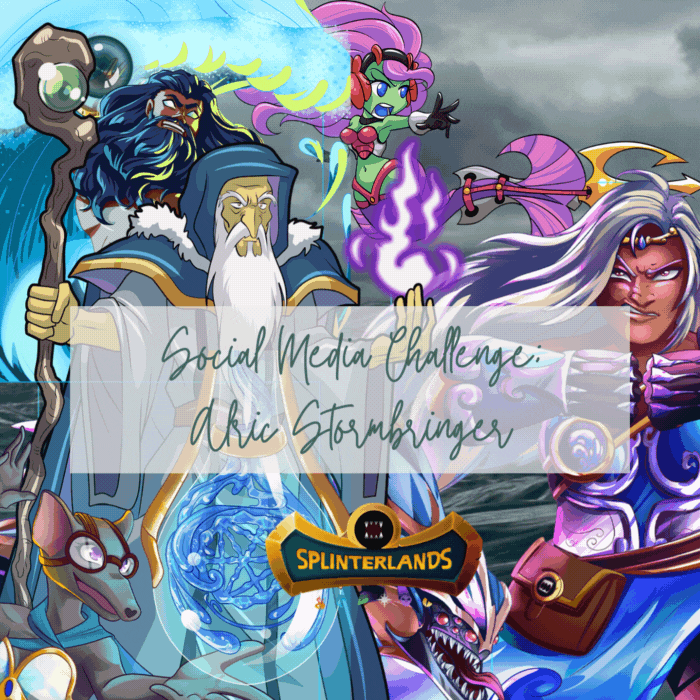 Did you know that there is novel sounded like him?
It is named, Stormbringer and the main character is named Elric. Stormbringer is a magic sword featured in a number of fantasy stories by the author Michael Moorcock. It is described as a huge, black sword covered with strange runes, created by the forces of Chaos with its own will. It is wielded by the doomed albino emperor Elric of Melniboné. Stormbringer. (2023, February 22). In Wikipedia.
The similarity of them two is that they both use magic. The difference is that Alric Stormbringer has already his magic with him while Elric needs the magic sword which is the Stormbringer.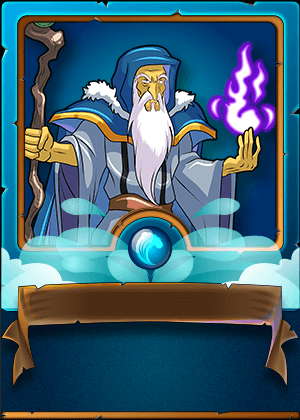 The oldest ΛZMΛRÉan Summoner, Alric Stormbringer, founded the modern arts of Chaos Magic. He has many pupils from around the Splinterlands. Alric's gift is not so much bringing the storm, but channeling it. He has lived for hundreds of years, and some stories claim he was alive before the Splintering. Splinterwiki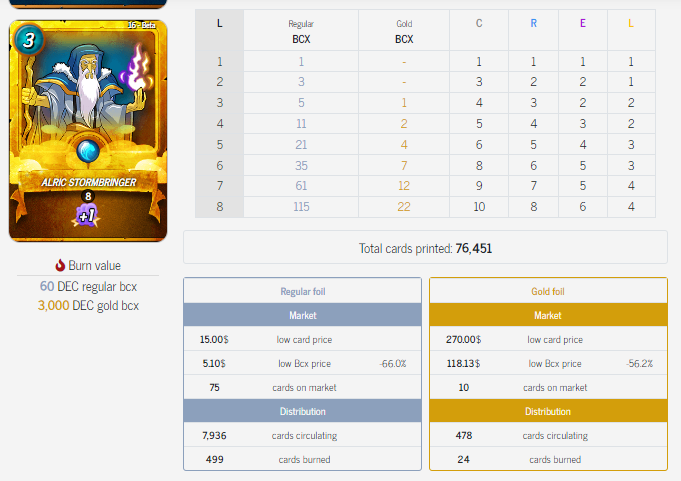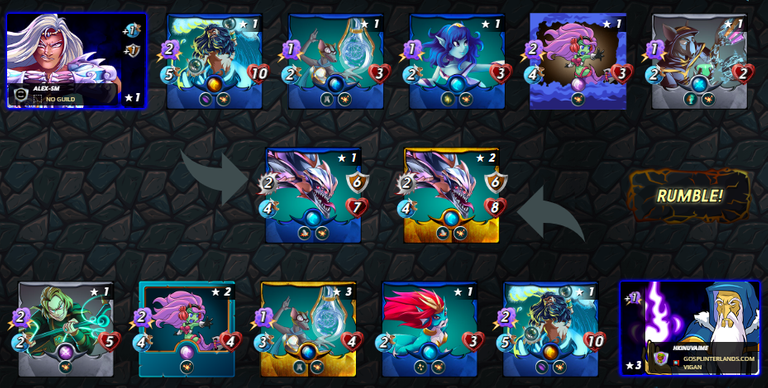 Choosing Alric Stormbringer gave me an upperhand by adding an extra magic attack to my monsters. Though my enemy used magic too, Kelya Frendul's shield will not help to protect its team.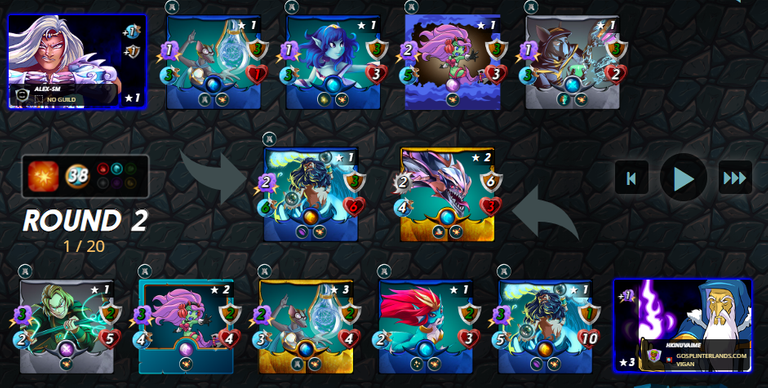 The blast rule made it easier for me to win this round ended the round with 2 monsters for the enemy. It surely made my enemy difficult to win this battle.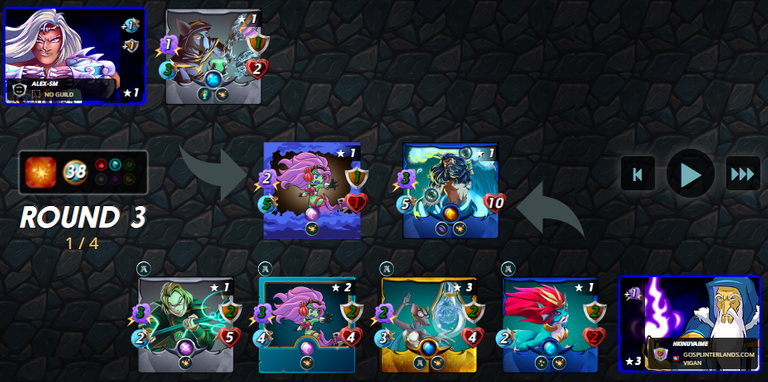 With one life on the current tank and with blast rule. With one attack the enemy will be defeated.

---
Now with monster march, we have a chance to win Alric Stormbringer on its level 6. Click here and stay tune to the streamer's keywords and have a chance to win gold foil cards, epic, legendary and many more.
---
---