Splinterlands Battle weekly Challenge- Gargoya Scrapper : The Void Effect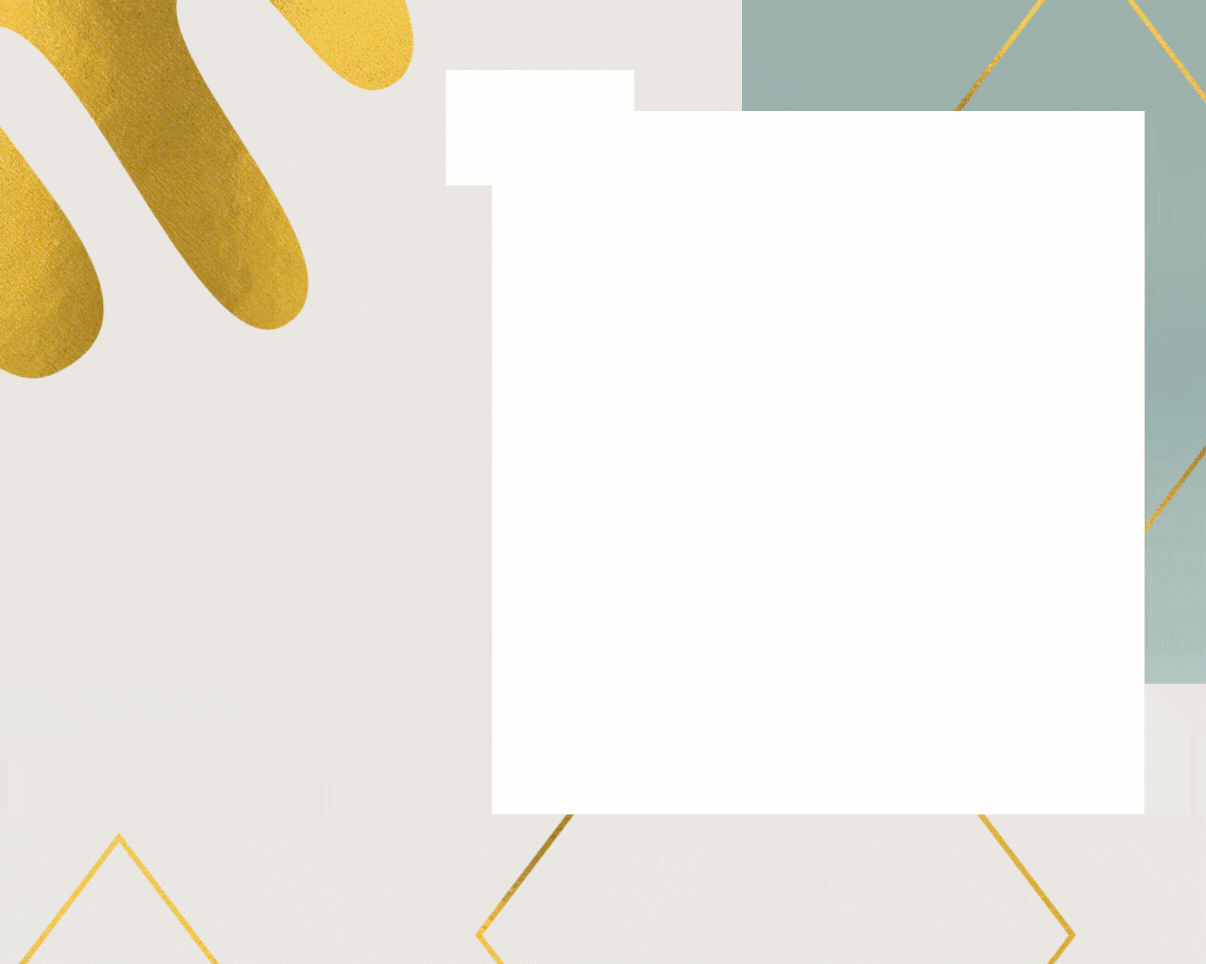 Good day, Splinterlands family!
If you have noticed, I haven't posted a challenge for the last weekly battle challenge. Now, I'd like to showcase to you Gargoya Scrapper!
GARGOYA SCRAPPER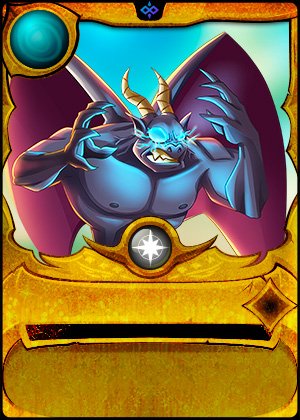 It is the first gold card I have bought and owned, and in this challenge, I would like to show you how totally worth-it it is to have one.
The gold card starts in level 3 and has a void ability. In a low mana battle, it is very helpful especially if it has an equalizer battle rule.
You can buy directly from Splinterlands, Peakmonster, or other Spinterland players but stay vigilant and make sure that they are not scamming you.
---
LET THE BATTLE BEGIN!
Obsidian Vs. Drake of Arnak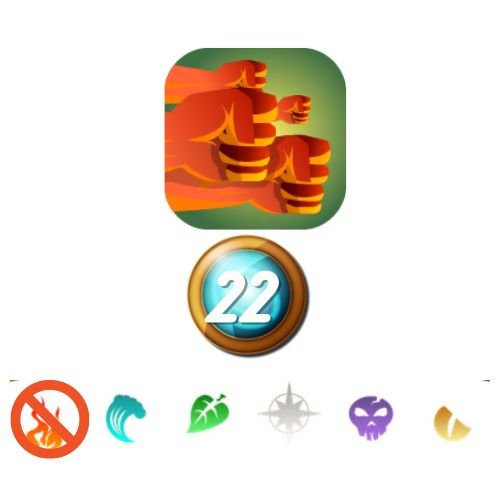 Battle Rules:
Heavy Hitters- All monsters have the knockout ability.
Mana Cap: 22
Elements: All elements can be used except for earth.
---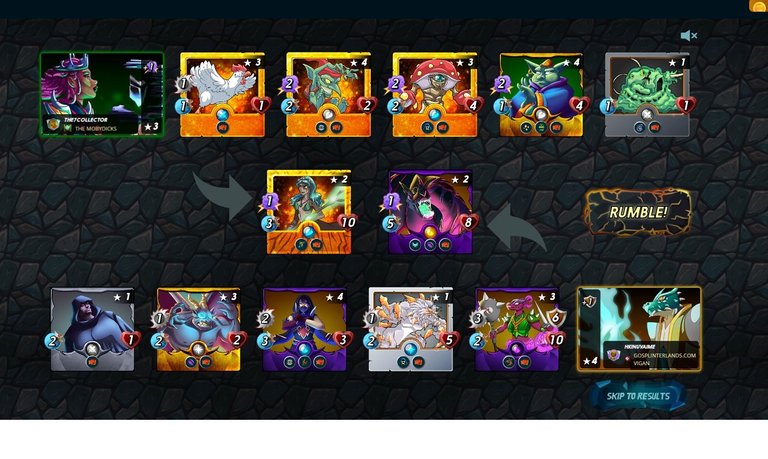 SUMMONER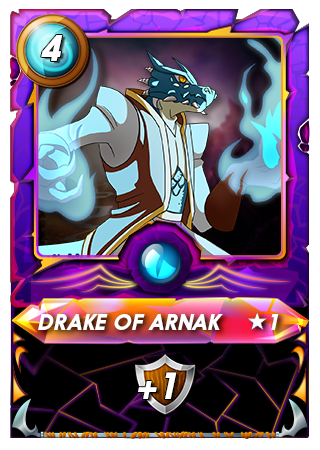 Since my focus point is Dragon, I used Drake of Arnak as my summoner thinking that his additional shield would save me from despair. I used level 4 so that I could maximize the abilities of the monsters.
| MONSTERS | STRATEGIES |
| --- | --- |
| VOID DRAGON | From the name itself he has the abilities' void and flying. I was thinking the enemy would use magic, this will serve as the best tank. Mana cap is 5, with a health of 8, a magic attack of 1 and a speed of 5. |
| DJINN CHWALA | This monster has the highest mana, which is 8, but I didn't second thought to put him in because I was thinking the enemy might use opportunistic attacks, his thorns would defend him. If my first tank be defeated, he would take over. Having melee attack of 3, life of 10, shield 6 and a speed of 2, would definitely make me win. |
| CRYSTAL WEREWOLF | With his silence ability, the enemy's magic will be reduced that would make him difficult to penetrate my monsters. Mana cap is 3, 1 melee damage,2 speed and 5 health. |
| DHAMPIR INFILTRATOR | My new discovered cheap rented card and this is now one of my favorites. It's double sneak attack prioritizes the backline finishing them one by one. Mana Cap- 4, Health-3, Melee Attack-2, Speed 2. |
| GARGOYA SCRAPPER | The star of this weekly challenge. His void effect would defend the back magic attack. This has the lowest mana with purpose.🤣 Mana cap-1, Speed- 2, Life- 2. |
| CHAOS AGENT | This one is for diversional tactics only for sneak attacks. Because of 1 mana left available, this one is readily available. |
---
ROUND 1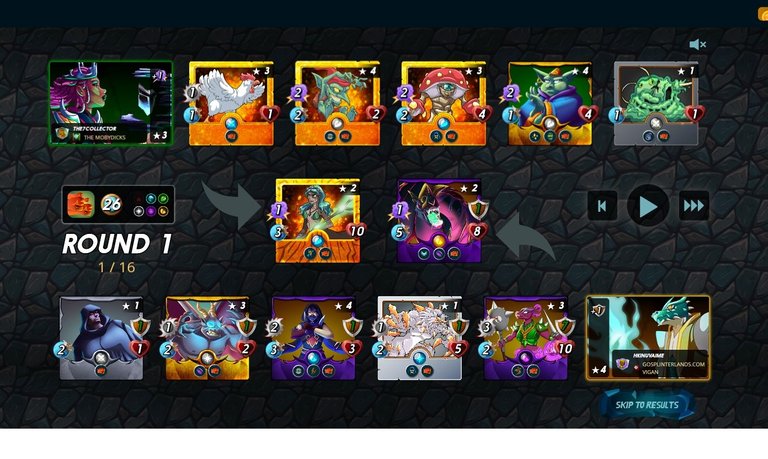 The enemy has a very nice lineup but I have already thought about this, only the part that he did not use Unicorn Mustang as his tank. It is still a wise choice to put Centauri Mage with her high health and has Goblin Psychic as support in her health. As I have thought, the enemy has a sneak attack and luckily he uses magic! (I was only thinking he will use Uraeus or something like that.) Goblin Sorcerer might have defeated my Chaos Agent but with the silence ability of Crystal Werewolf he could not penetrate my Gargoya Scrapper easily which leads to more attacks for Dhampir Infiltrator.
ROUND 2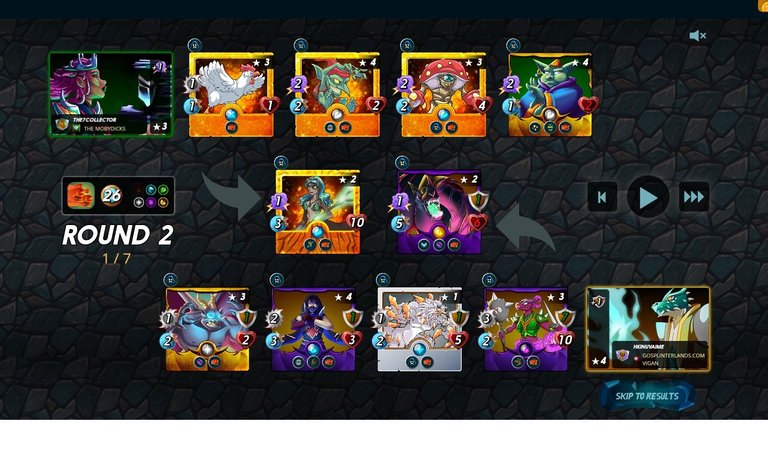 First to be defeated was both party's back line, Chaos Agent and Creeping Ooze.
ROUND 3
ROUND 4
ROUND 5
From then on, my attacks slowly devoured and defeated my enemy that lasted the battle to round five only.

---
Did your strategy work?
Yes, I never would have thought that my plan totally worked and it took me by surprise. How unusual for my battle to have a sneak attack from my enemy using magic.
---
What will you try differently next time?
Maybe I'll use Gargoya Scrapper in pair with a ranged attack monster rather than Djinn Chwala.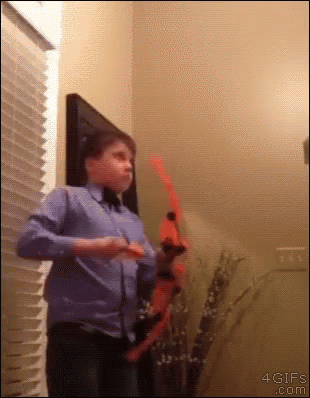 Do you like the GARGOYA SCRAPPER? Why or why not?
Yes, obviously. I even bought a gold foil for it. 🤣 So why do I like it, it's because of its void effect. Just like what I have said before, a low mana battle and equalizer battle rule is very suitable for Gargoya Scrapper.
That's all folks!
Have fun and spread good vibes!
What's up Hivers! If you happened to scroll here in my blog but don't have an account yet you can click this
here
, for referral.
---
---