Chaos Legion, Fear & Greed Index, Crypto jobs, ETH fees, BTC blast off! - 87th🐯 curation digest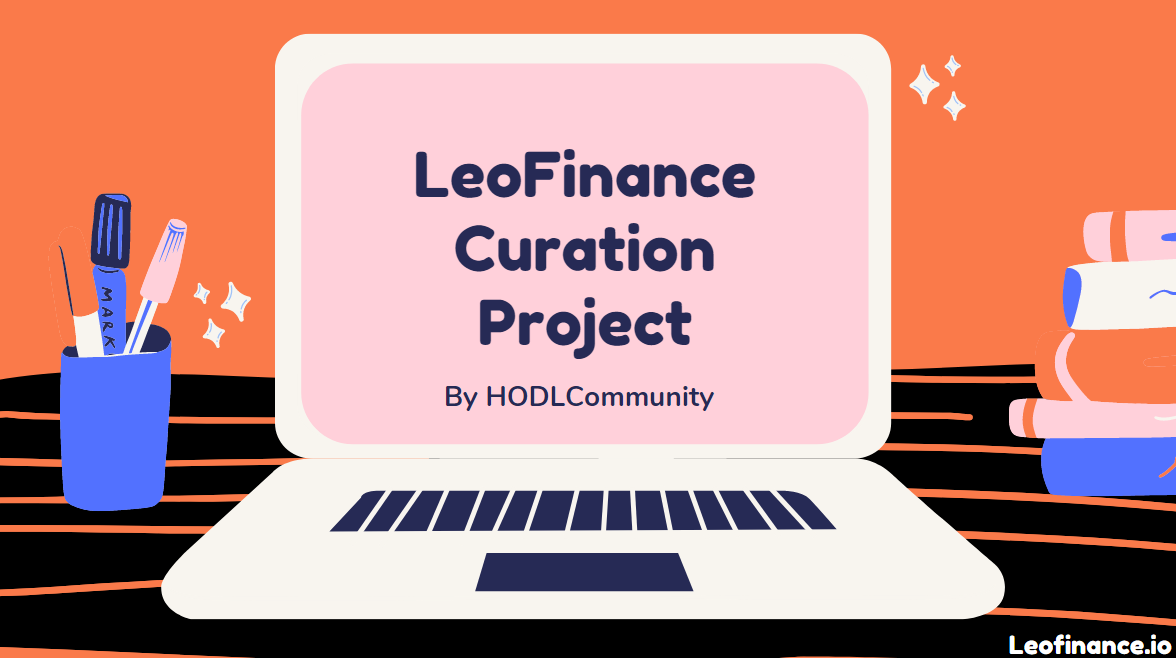 @HODLCommunity presents to you the 87th LeoFinance Curation Post
We feel very excited as we think we will address one of the most important issues on the leofinance.io platform: Curation.
We truly hope, big stakeholders will support this initiative in order to spread rewards to some amazing writers.
Our goal is to support content creators and generate qualitative interactions between LeoFinance users.
We will set a 5% beneficiary for every author selected in this curation report.
So Lions 🐯, let's roll !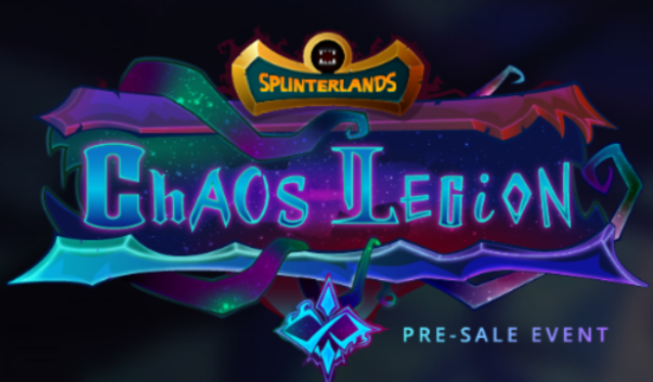 The Chaos Legion presale event is quickly coming to a close. Currently there is less then one week to get in on the presale action. Participating in the presale will give you some gauranteed perks such as a title (for every 1000 Packs purchased). On top of an exclusive title you can also get airdropped the Chaos Legion Promo card known as Doctor Blight. One Doctor Blight is gauranteed to to be airdropped to you for every 50 presale Chaos Legion Packs purchased during presale.
Perks, perks, perks! There can never be enough of them in Splinterlands especially as the sale of Chaos Legion packs is happening but all within a limited time. Doctor Blight is a major side attraction anyone would want to lay their hands on, but at a cost, what is it going to be?


The crypto market is often troubled, there are a lot of unexpected jolts and volatility is always difficult to manage, especially for traders. I am not a trader and I do not delight in technical strategies that I do not know and I always prefer the long term strategy, even in small tranches. In the past I have tried to execute some BUY and SELL trades but I have lost capital instead of gaining it.
However, an interesting element that I often observe before making some small investments is the Fear & Greed Index of Bitcoin, a tool that collects the sentiment of the web and translates it into a number based on which it is possible to have an overview of the sentiment of users on the market trend, thus translating the possible future moves of users and therefore acting accordingly.
When it comes to investing, there are investors like myself that mostly go with guts, that is not to say that there aren't tools available to help people make investing decisions easier. Fear and greed index is one of these tools especially as it relates to Bitcoin. Check out the authors thoughts on this tool.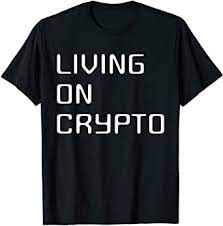 2 weeks ago news came out that I found surprising, and it is that 4% of the US labor force is leaving their jobs thanks to the gains they have had with cryptocurrencies. Of course, to measure in real numbers how many people left their jobs is a bit difficult, but if we look at the numbers that were in October last year, where there were 150 million workers in the United States, 4% of that amount is approximately 6 million people who come from their earnings in crypto.
This is one story a lot of people in crypto can relate to as I've also left day jobs for 4 years and I've never looked back, you can't really know what it feels like until you try it personally. Eventually, these numbers are bound to keep increasing because living on crypto is not a fad and it really gives people the opportunity to do what they love.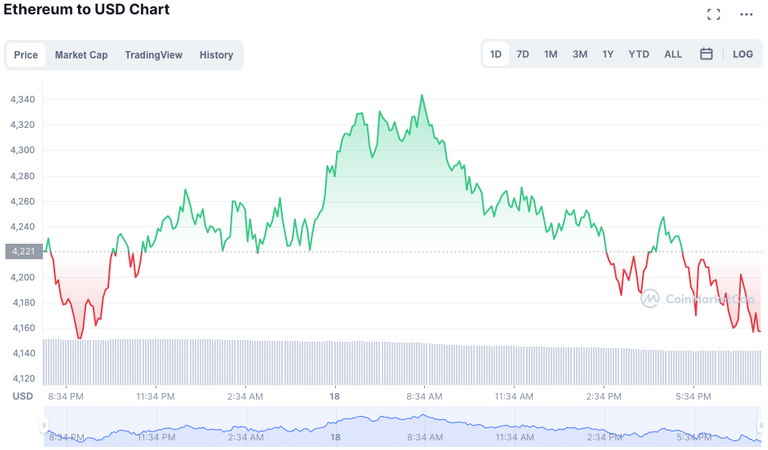 While we like its price growth and those holding ETH (purchased at a lower price) must be happy but its transaction fee is something that most of us don't like. ETH price is also expected that it can think 10k USD mark in 2022 but what about the fee? Its insane these days and because of this crazy fee a major chunk of users avoid using etherum smart contracts because sometimes transaction fee is higher than the value and in this situation its not a good idea to transact. With the EIP-1559 update, it was expected that the transaction fee will go down but it did not happen and now its expected that only ETH 2.0 will solve this problem.
I look forward to the day when we won't have to cry about ETH's gas fees anymore, it's seriously frustrating most of the time.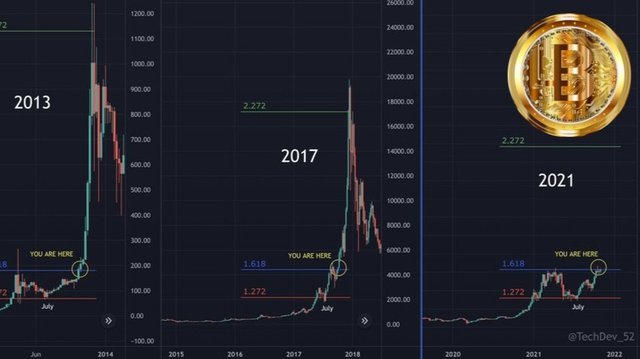 It's easy to become a little concerned and even nervous when you see price action as we have just seen. It is however important to remember that this has happened time and time again. Not only in previous cycles but also in this current cycle. Shake-outs occur all the time and that is something that you have to come to terms with and even expect in the Crypto market. A sharp fall is easily erased by an even sharper rise. This is exactly how this market operates and most likely will continue to operate for some time.
There will obviously be more corrections and dumps along the path to the peak of this cycle. However, this is a very important level as I believe that whales will be trying to "rinse and repeat" long liquidations here for as long as they can.
I've had the similar sentiments with this author for a while now, the big blast off that will catch everyone by surprise will probably most likely be come after a sharp drop, it will be nice to see it happen though. $150k is my target for BTC. What's yours.

This post is created by
@mistakili
to curate quality content on LeoFinance.
Hive on !

If you would like to delegate some HP to our community and support us; we give you back 90% of the curation rewards on a daily basis ! APR > 11% !
We have ALSO LEO Power delegation service for the Leofinance Community.
LEO curation rewards are sent weekly on Sunday night.
By following our HIVE trail here

How to reach us |
Discord Server | https://discord.gg/VdZxZwn
Posted Using LeoFinance Beta
---
---