Gold-Digging, Splinterlands, Validator Nodes, Saving Money & LeoThreads -> 239th 🦁 Curation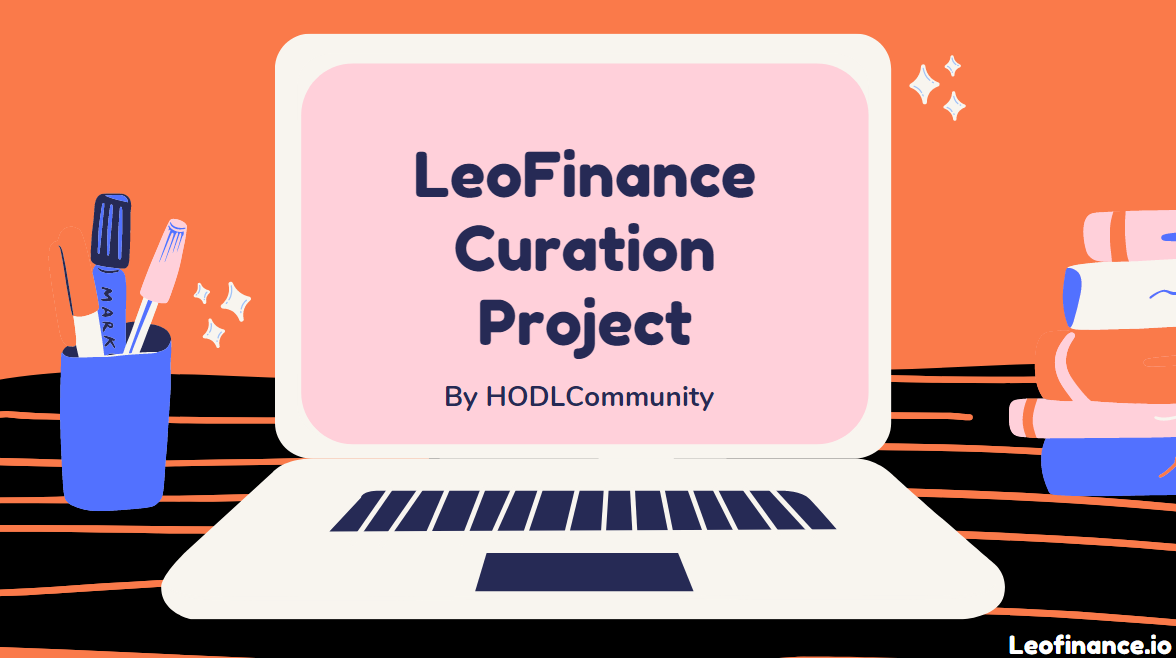 @HODLCommunity presents to you the 239th LeoFinance Curation Post
We feel very excited as we think we will address one of the most important issues on the leofinance.io platform: Curation.
We truly hope that big stakeholders will support this initiative in order to spread rewards to some amazing writers.
Our goal is to support content creators and generate qualitative interactions between LeoFinance users.
We will set a 5% beneficiary for every author selected in this curation report.
So Lions 🐯, let's roll!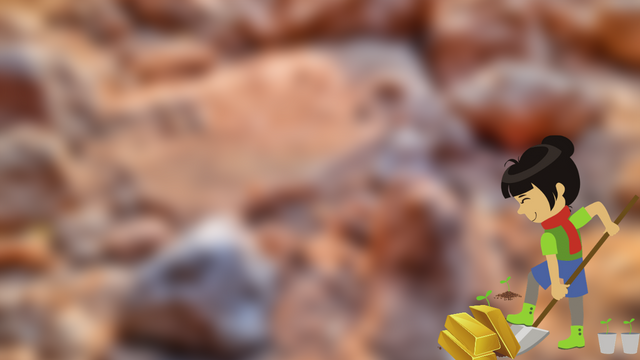 The concept of gold-digging is prevalent in most human societies. It probably means going into a romantic relationship for the sole aim of making money. I've seen people who are always careful not to fall into these schemes, but it's inevitable.
Because beauty is the basis of the attraction and this is where the value is attached. So this beauty might be a motivating factor to spend money.
This isn't just from the kindness of their heart, this is because they do not want to leave their money to people who they think are underserved of it. In reality, we're always in the situation to judge if people are undeserved. Sometimes, we can perceive the intentions of people from afar, sometimes we cannot. But in life, we're not truly scared of gold-digging, we're mostly scared of undeserved people.
Here is an interesting post by josediccus.
We all chase something in our lives, in most cases people follow the way they reach more money. In reality, though it all seem like a game of money, it is the pursiut of happiness.
Unfortunately, the happiness and money concepts are interwined by people that rotten the relationship deeply. I believe we still need to discuss about how to value both concrete and abstract things in human life.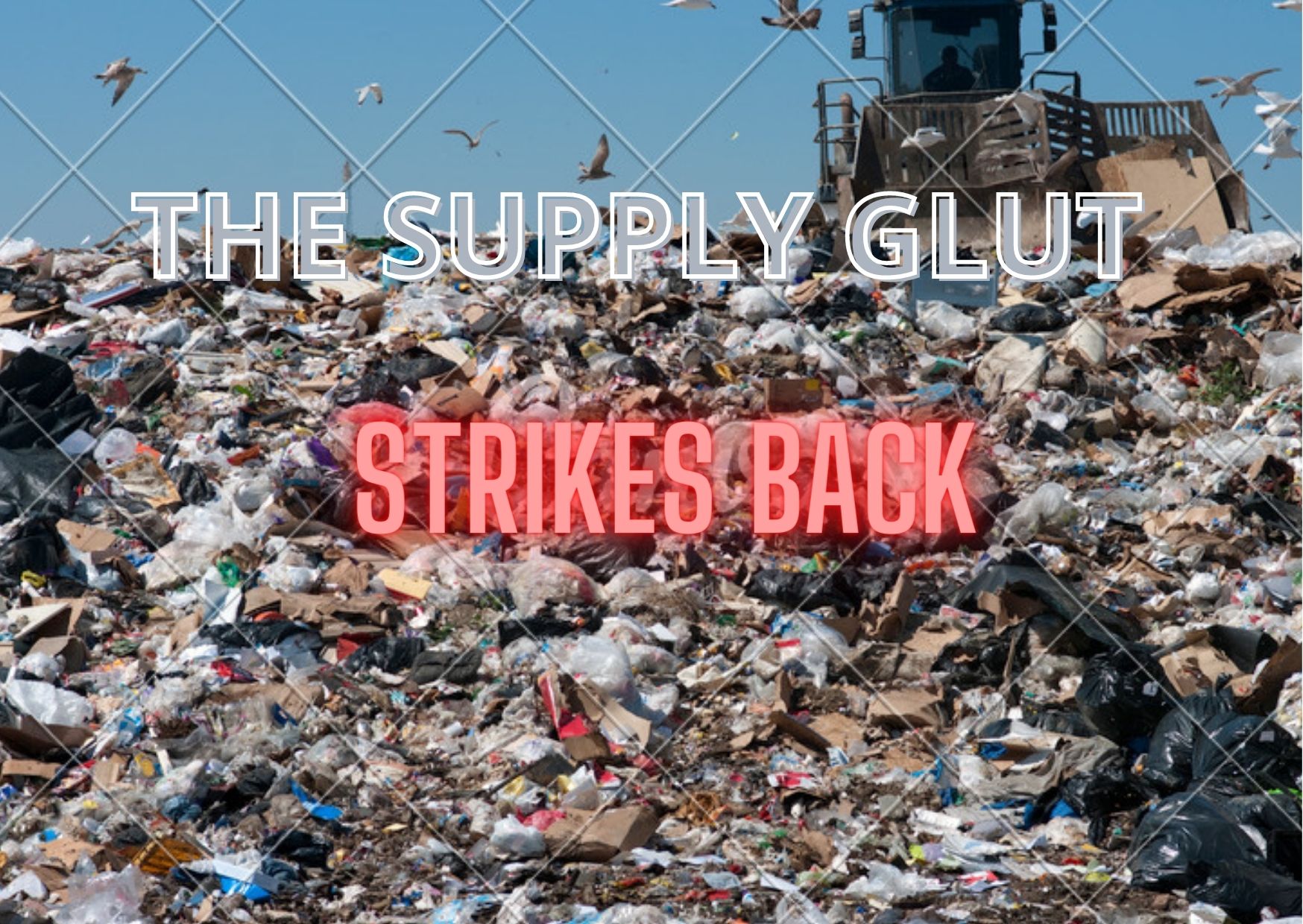 I don't write this to disparage the bot rental companies. I definitely have a few critiques of them that I might decide to write about later but ultimately I welcome their success. They are showing us a truer picture of the game. But I assure you, there are still many accounts sitting on a lot of dormant cards.
With the team set on attracting outside gaming guilds as a primary vehicle for growth and the fact that much of the reason for creating a Modern format was to give new guilds a chance to compete, we have to take that to mean that gaming guilds and the thousands of players they bring in will likely be playing mostly Modern.
Guilds are a lot like bot farms in that way. They need duplicatable strategies using easy to access cards. This likely doesn't mean maxing out a bunch of cards but spreading many lower level cards amongst many accounts.
Are you ready to read a post that is 11mins in length?
There are several concers highlighted by the author. There are some points that really attarcted my attention.
There is a "gult" of Modern monsters but I think it is designed for a long run. In these early days, we are witnessing / experiencing the inflation of these assets yet they may not be enough for 2M active players when Splinterlands goes viral.
Besides, the Gaming Guilds are newly growing GameFi industries in crypto. They are likely to act like Bots that try to maximize gains by slightly manipulating the markets. IN the ends, they share similar working mechanisms as the mentioned.
A lot to be discussed, I sugest you to read this long but worthy post 😉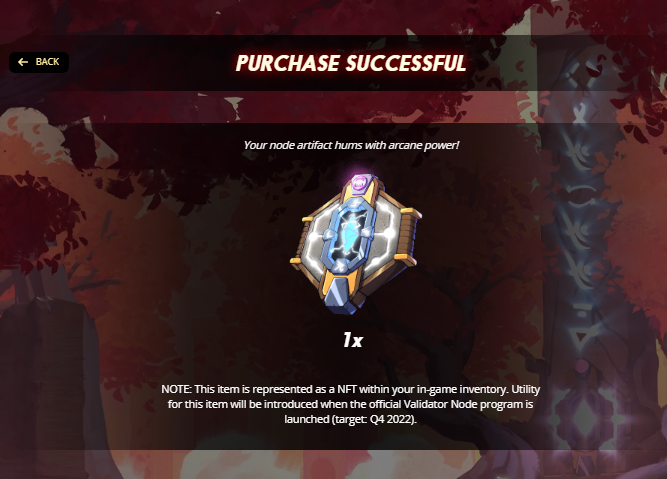 Finally, the day has come that I decided to go ahead and take action to buy Splinterlands - SPS Validator Node License.. I had been tracking the price of SPS and at the same time had this dream to at least purchase ONE SPS Validator Node License.
The presale of SPS Validator Node License sold out pretty fast. So I knew I need to have a plan to get the License node in - Tranche 1 to get at he node at a decent price. As seen from the above table, every Tranche that sold out and we move to the next tranche the price of the validator node increases exponentially. Hence, if you are planning to buy the SPS Validator Node License try buying at Tranche 1 to reap the maximum benefits; as presale is already sold out.
And the dream comes true...
Congrats my dear friend for owning the first Validator License.
These Licenses are my next Splinterlands goal to be achieved. I think the return of the licenses will be pretty high when SPS reaches a couple of bucks in the bull-run.
I also believe that owning the first Validator License will make it much easier to buy the second one! As you are rewarded with SPS & Vouchers for your asset, you will have a booster for the next ones 😉
Are you going to buy a Validator License?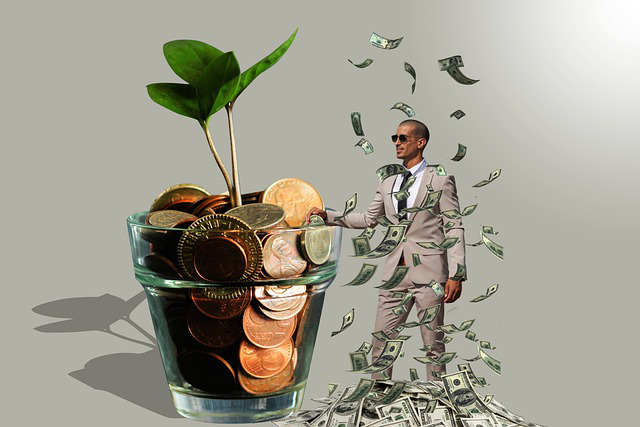 When you save money, you are practically moving the balance to live a more fulfilled life. This is because saving helps you build your wealth, which can be used for future goals. You can always move your savings to an investment portfolio that you are pumped up about. Taking this step is the right thing to do because you will be setting yourself up for financial freedom.
Saving money is a great way to build your savings and reach your financial goals. Saving money is not always easy, especially when you are not sure how to save the most amount of money. There are many other ways that you can save money, such as cutting back on food expenses, avoiding unnecessary purchases, and making use of coupons.
I think the global inflation reminded humanbeings the importance of savings and investment for a better future. If you are living in a developing country, you know how challenging can the monetary stuff be when your fiat currency loses value. Internally or externally, you are pushed to be more cautious about your spending habits.
In addition to saving "fiat", owning solid assets must be prioritized as the paper money does not bring you the same thing over time. From savings to ownership, we are supposed to stick to our plans ✌🏼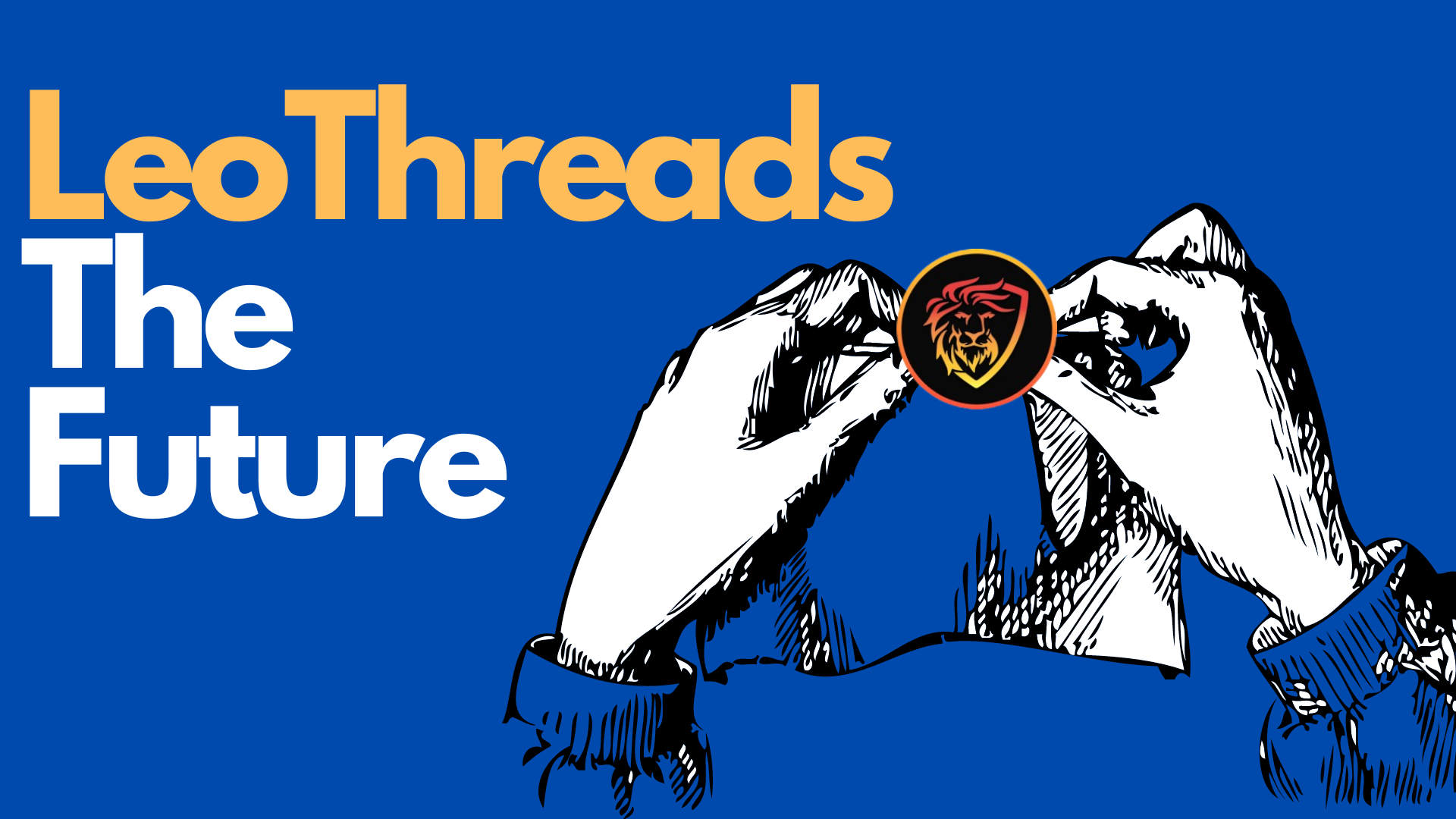 LeoThreads started with a bang with a good number of threads we saw being shared so far by the users. This type of activity is so fruitful in a sense that it creates that vibe which drives more users to participate and have their say.
Users who ain't into writing long posts or lack that ability of writing good posts, may share their thoughts in LeoThreads. LeoThreads is a good feature to get yourself list in the minds of more users, meaning to say, you can get more exposure while sharing your thoughts in these LeoThreads. And if you are a good author, Leothreads could be an awesome tool of exposure for you.
LeoThreads is a long waited micro-blogging project by our Leo Community. It is a killer app that is going to be advanced by the team and used by millions!
It is easier for a Hiver to monetize their short posts and get rewarded with LEO, HIVE & HBD! I made around $1 for 12 Threads in the first day!
Besides, the ads revenue is used for LEO buy-back! Earning while using + earning with LEO!
AMAZING!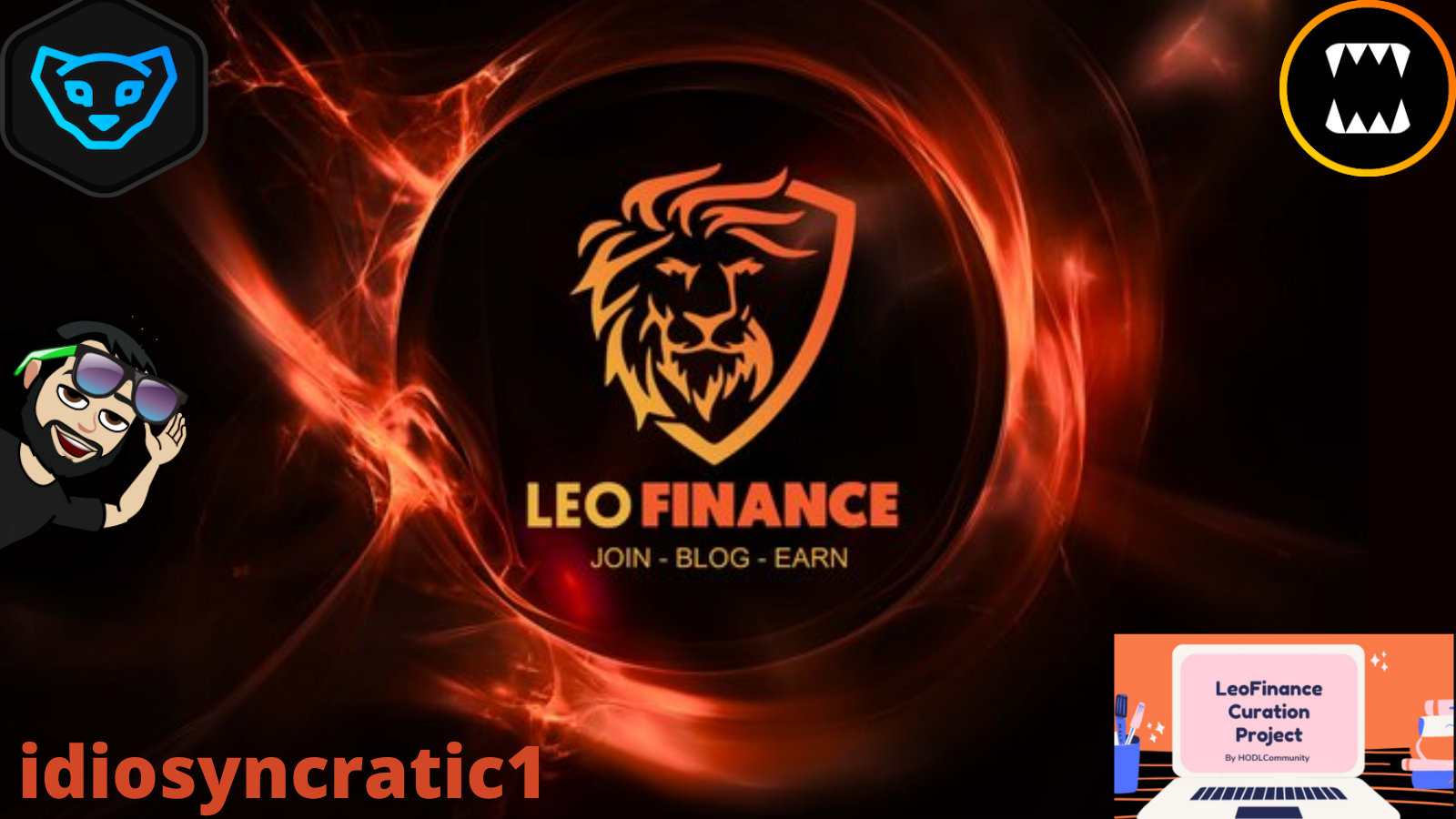 This post is created by @idiosyncratic1 to curate quality content on LeoFinance.
Hive on!

If you would like to delegate some HP to our community and support us; we give you back 90% of the curation rewards on a daily basis ! APR > 12% !
You can also delegate LEO Power to serve for the Leofinance Community.
By following our HIVE trail here

How to reach us | Links
Discord Server | https://discord.gg/VdZxZwn
Posted Using LeoFinance Beta
---
---