Growing portfolio, $SPS, $HIVE, $CLEWEE, NFTs - 83rd 🐯 curation digest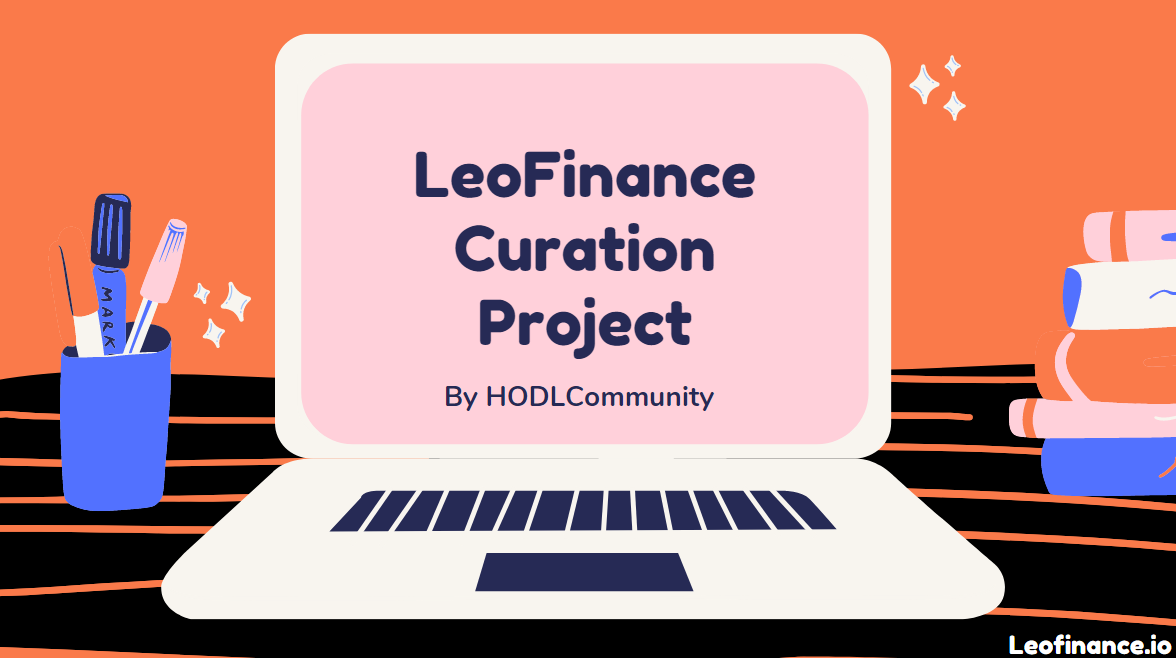 @HODLCommunity presents to you the 82nd LeoFinance Curation Post
We feel very excited as we think we will address one of the most important issues on the leofinance.io platform: Curation.
We truly hope, big stakeholders will support this initiative in order to spread rewards to some amazing writers.
Our goal is to support content creators and generate qualitative interactions between LeoFinance users.
We will set a 5% beneficiary for every author selected in this curation report.
So Lions 🐯, let's roll !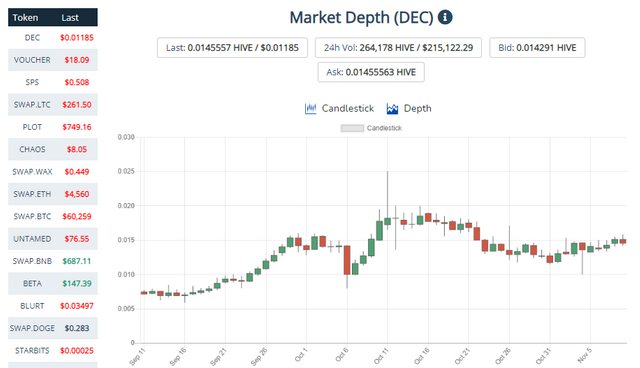 I'm not figuring out anything revolutionary here. Some of you my have already gone thorough this a long time ago. At the moment of writing, I have two important investments in mind. One of them is PolyCUB. I have already post about this before. The other one is Splinterlands Chaos Legion. In order to participate, I need to have some funds. My fiat reserves have long been depleted. It is my cryptocurrency investments that can come to help me.
The author is relating how he's taking advantage of his portfolio to accomplish his desire to increase the investment that are important to him. He highlights how he's calculatively taking advantage of his steem holdings to grow his Splinterlands assets and how he's smartly taking advantage of the arbitrage in the price of DEC on Steem engine and Hive engine. He's also preparing for the launch of CUBDefi despite having expended his fiat reserve. Sometimes it's not by how much you have but how much you can do with what you have, something everyone should consider.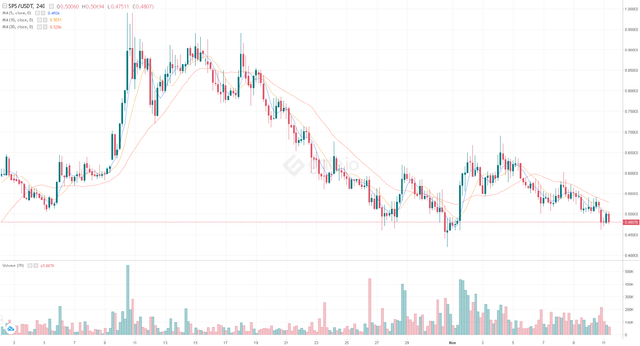 Yesterday was a very volatile day in the crypto market and many cryptocurrencies fell. With this decline, some cryptocurrencies approached dip prices. In particular, I think that SPS is traded close to the dip prices. So far, I have continued to invest in SPS whenever I have the opportunity. I can say that I have made a very good profit from my previous SPS investments, but I have not yet reached the amount I want to invest.
Sometimes I look at the crypto world and can't understand why the powers that be want to shut people out of such land of opportunities, new projects are opportunities, dips are opportunities, but some people see it as a bad thing and want to shut others out, I don't get it, I applaud those who are courageous enough to spot the opponent and are taking advantage of it to liberate themselves.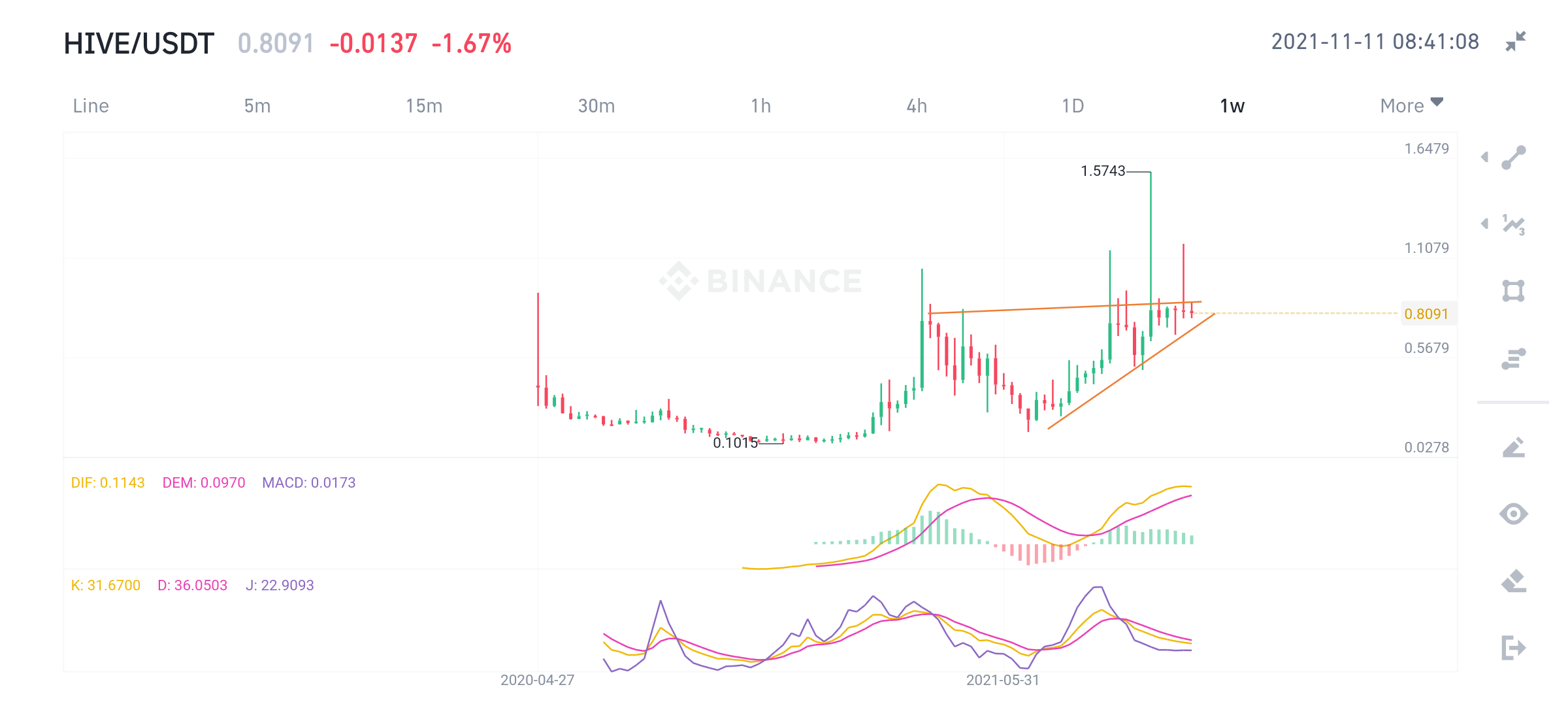 Well this looks like it'll explode any second now.
Not only because we flipped the resistance into support, but rather because #Hive managed to sustain the levels even when the dip occured.
Historically speaking, every time the market dipped #Hive got fucked badly - not this time though.
I'm not talking fundamentals here, it's fairly obvious how retarded the crypto market is, I've talked about it million times.
As @edicted mentioned, $0.8 is a big deal actually, especially if we consider #Steem to be the part of our price history. Looking back, $0.8 was a big support until the whole market plumped and went down the spiral of death. Yep, I've bought every single top - lol.
This post is about something that has popped up in most of our minds especially as this bull runs, Hive Hive Hive, will we ever see those 5$-8$ numbers again? Fundamentals say so but these markets can be crazy. Well, I don't know about you but I'm getting all prepped up for nothing less that $5 Hive this bull run.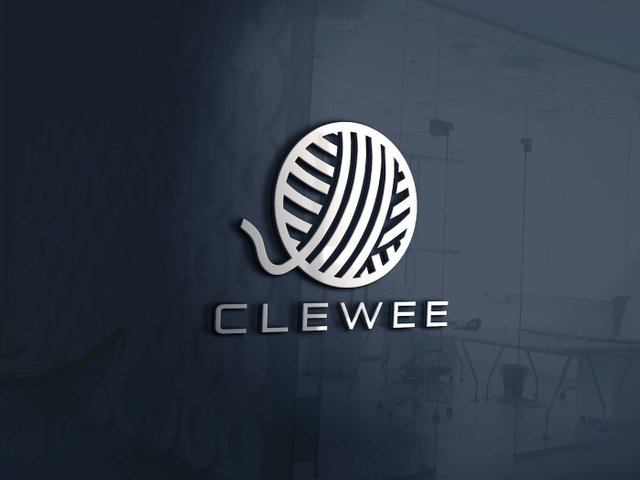 Clewee is a 150,000,000 token mint with no ability to mint more coins by the dev team. It is a erc-20 token on the Etherium Smart Chain.
Clewee іѕ a real world multipurpose platform that brings DeFi and NFT use case implementation to the broader community worldwide.
Users can lеаrn, earn, іnvеѕt аnd buіld wіthіn аnd uроn thе Blockchain.
Blосkсhаіn tесhnоlоgу brіngѕ еndlеѕѕ орроrtunіtіеѕ. Intеrеѕt аrоund іt hаѕ іnсrеаѕеd оvеr recent уеаrs and it is still in its infancy. Blockchain technology implementation is similar in many ways to the very early days of the internet. Mаnу people аrе ѕtіll unаwаrе оf іtѕ роtеntіаl, hаvіng lіttlе knоwlеdgе оf whаt іt саn bесоmе.
Airdrop matters here, but before that we have another platform that aims to bring NFT and DEFi together in one system, I mean with the latest buzz these days, if you're building a blockchain and it doesn't come with NFT and DEFI capability, are you even serious? So airdrop opportunity for those who'll be interested, you might never know.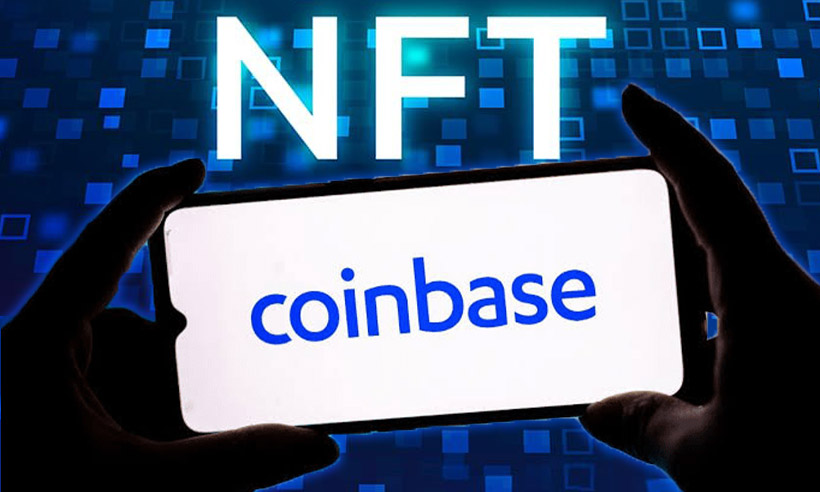 We keep on hearing a lot about NFT these days and it has certainly given a world of opportunities to art lovers and also for artists. Blockchain is known for transparency and secure ownership that means anything which is stored on the blockchain will be safe and only authorized people will be able to access it. NFT is a Non-Fungible Token which is a kind of town that we can't trade like other crypo coins and we also don't get order books here but there is quite a big audience who track NFTs.
An interesting post about NFT's, companies will rush into NFT's when they eventually figure it out, most are just watching from outside if it'll be a bubble, while companies like coinbase and binance etc are already finding ways to integrate it because they understand it, this is how companies lead. Who gets there first take the lions share.Check it out

This post is created by
@mistakili
to curate quality content on LeoFinance.
Hive on !

If you would like to delegate some HP to our community and support us; we give you back 90% of the curation rewards on a daily basis ! APR > 11% !
We have ALSO LEO Power delegation service for the Leofinance Community.
LEO curation rewards are sent weekly on Sunday night.
By following our HIVE trail here

How to reach us |
Discord Server | https://discord.gg/VdZxZwn
Posted Using LeoFinance Beta
---
---