Hive DAO, Splinterlands Economy, LEO Tipping, Banks & LEO Engagement -> 177th🐯 Curation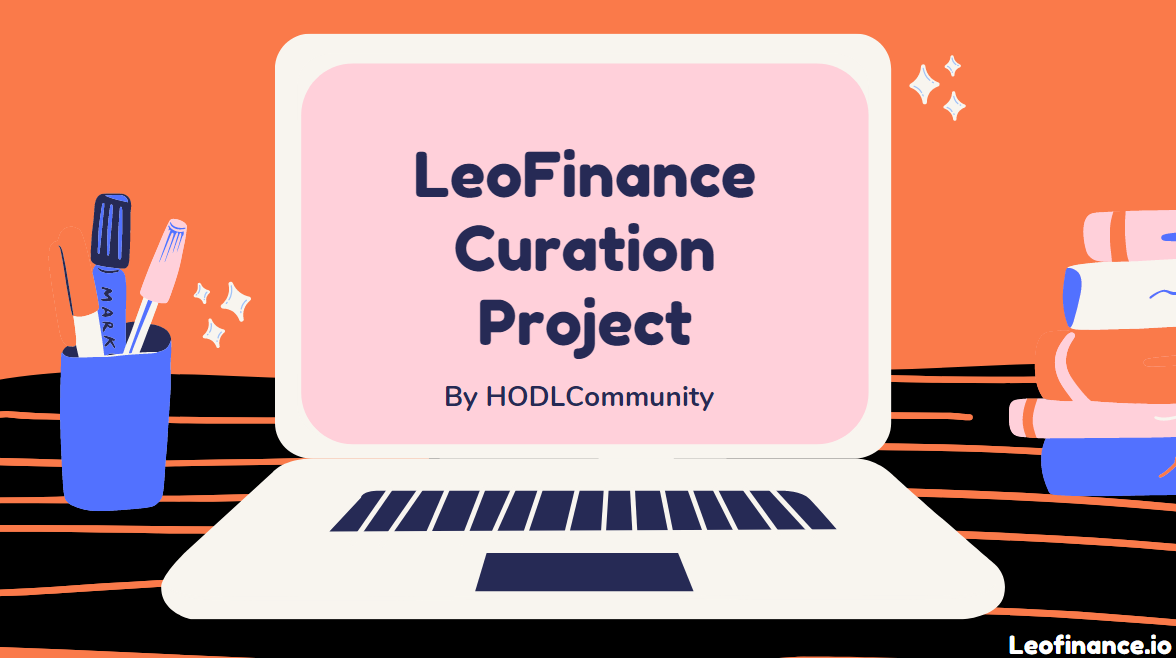 @HODLCommunity presents to you the 177th LeoFinance Curation Post
We feel very excited as we think we will address one of the most important issues on the leofinance.io platform: Curation.
We truly hope, big stakeholders will support this initiative in order to spread rewards to some amazing writers.
Our goal is to support content creators and generate qualitative interactions between LeoFinance users.
We will set a 5% beneficiary for every author selected in this curation report.
So Lions 🐯, let's roll !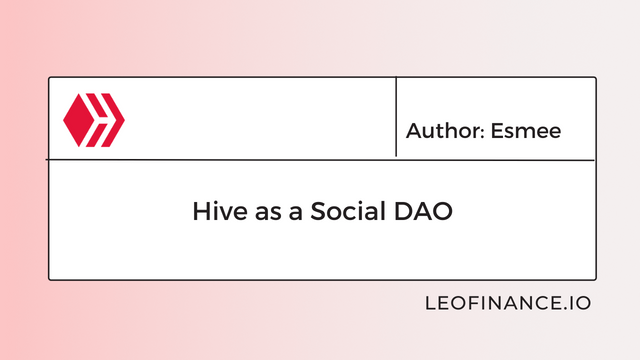 DAO has turned out to be a good governance model in many projects. Polkadot has used the DAO for the slot allocation. Some developers use it to push the proposals, and some communities are using the DAO model for the management and governance of the community ecosystem.
Hive is better positioned on this where we have a witness who can work towards the proposal. And the DAO built on the top of the Hive system can help with the democratic decisions.
So the social DAO is something Hive can and should get into. Not just for the metaverse benefits but also for showing the capability of transactions and the strong governance through the DAO model.
Hive community + ecosystem are too great to be adaptable for anything in crypto ecosystem 😎 DAOs are hot topics that are discussed to have a consensus among stakeholders of a blockchain-based project.
In Hive ecosystem, we are already taking decisions via consensus. The witnesses (as in %20 APR example for HBD savings) signals what's being demanded by people. Besides, our community members share posts about what's needed to be updated over there.
Thus, the success story of Hive is inevitable ✌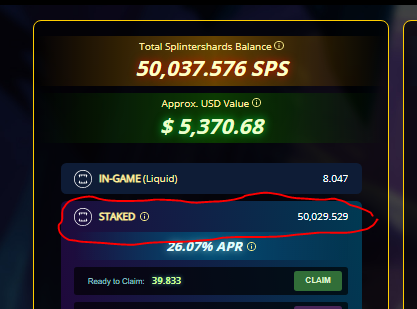 Well, I am someone who has invested most of my earnings from blogging into SPlinterlands and the combined account values of accounts is almost US$ 75K and I just keep buying more and more Chaos Legion edition packs as there will be legendary summoners airdropped in the remaining 6 airdrops and that's something we all are looking forward to.
The 26% APR is still good enough to earn passive SPS thru staked rewards and I am just hoping that, I will reach to 70 SPS by the time SPS airdrop is over as I am 100% sure that I can't make it to my earlier prediction of reaching 0.1 million SPS staking with just over 100 more days of airdropping left.
Splinterlands is more than just a Play2Earn game. The earning mechanism that is built by the developer team is purely amazing. Via SPS staking, you are receiving VOUCHER tokens that can be traded in the market while growing your SPS holdings.
Besides, the APR is still pretty nice for SPS stakers who have decent amount of stake in the game. If you think Splinterlands is still undervalued, just wait for the launch of lands to see the hype on the game 🤩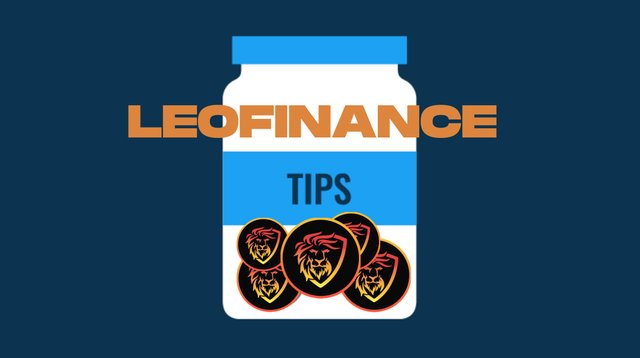 Being a part of this community, participating in it and in return the community is also providing me a chance to earn a few bucks, I think we should also work with the team, support them and also present suggestions in making this community thrive in this vast world of blockchain.
What I suggest is that, what if we have tipping feature out here on LeoFinance as well? Where users may tip posts, comments of other users in order to create that engagement environment more attractive by incentivizing it.
Well, I think tipping on LeoFinance can be another incentive that would be used for new users. Via gamefied tipping activities, both veteran lions can engage with newbies and new comers can be motivated to be active / productive on the platform.
Tipping is a good idea that can be integrated to LeoFinance. IMHO, currently the best way to support any great content is paying some LEO token to promote it on Leo. Tipping + Promotion can be a nice duo 😄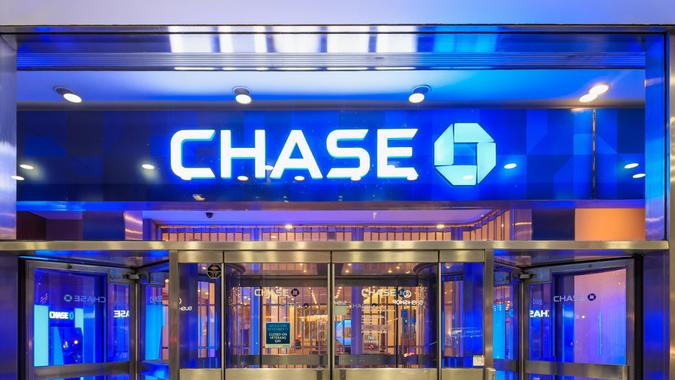 Cryptocurrency was initially created to side step old traditional financial institutions and now that we are in an adoption cycle banks may finally be feeling some real pressure as the space is starting to disrupt their business.
I could see a central bank stable coin in the near future. The tech has made sense to me and I think others are starting to realize the power behind it. There's a ton of projects solving so many issues we have in our current systems. From cyber security to gaming there's a project for it all. When there's so much change and promise these legacy systems should be worried. I cant wait to see where we re inn a few years, I for one want to see the whole financial system reworked and decentralized.
Banks cannot favor the growth of cryptocurrencies especially when we consider how devastating can Decentralized Finance be for the new era banking system. We no longer chase banks that pay %1 better for our savings while things are much better in crypto ecosystem.
Beyond the interest rates and services, freedom and security are two major narratives of cryptocurrencies against any fiat money or banking services. Nobody would like to take the risk of existing banking system while economies are collapsing.
Sad but true 🤏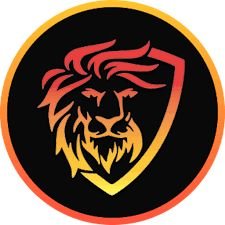 twitter won't help me learn about Finance, economy, business, commerce, and many more, also it won't help me earn as I engage, while stealing my data but then i have Leofinance which allows me to learn, and read about everything finance, commerce, business, economy and many more, coupled with the fact that I can make comments and engagement with others including comments on my posts, replying to comments on other posts, replying to replies on my comments as well as creating posts.
While engaging, I hope to grow myself on Leofinance. I will be powering up all my earnings to grow my LP also, I hope to build a network on leofinance where we become a family of users with the same goal which is to grow the Leofinance ecosystem as well as grow ourselves.
An hour ago, LeoFinance team published a post over the importance of engagement on LeoFinance platform to increase the revenue and reputation of the platform. While reading the post by our author, we could one again confirm that engagement is everything in the new world.
We are onboarding several talented people who are posting amazing things that enrich our Hive ecosystem. Besides, the organic traffic and ad revenue are increasing in addition to Alexa Ranking of Hive frontends. We hope to see millions of people beginning their Hive / Leo journey with engagement ✌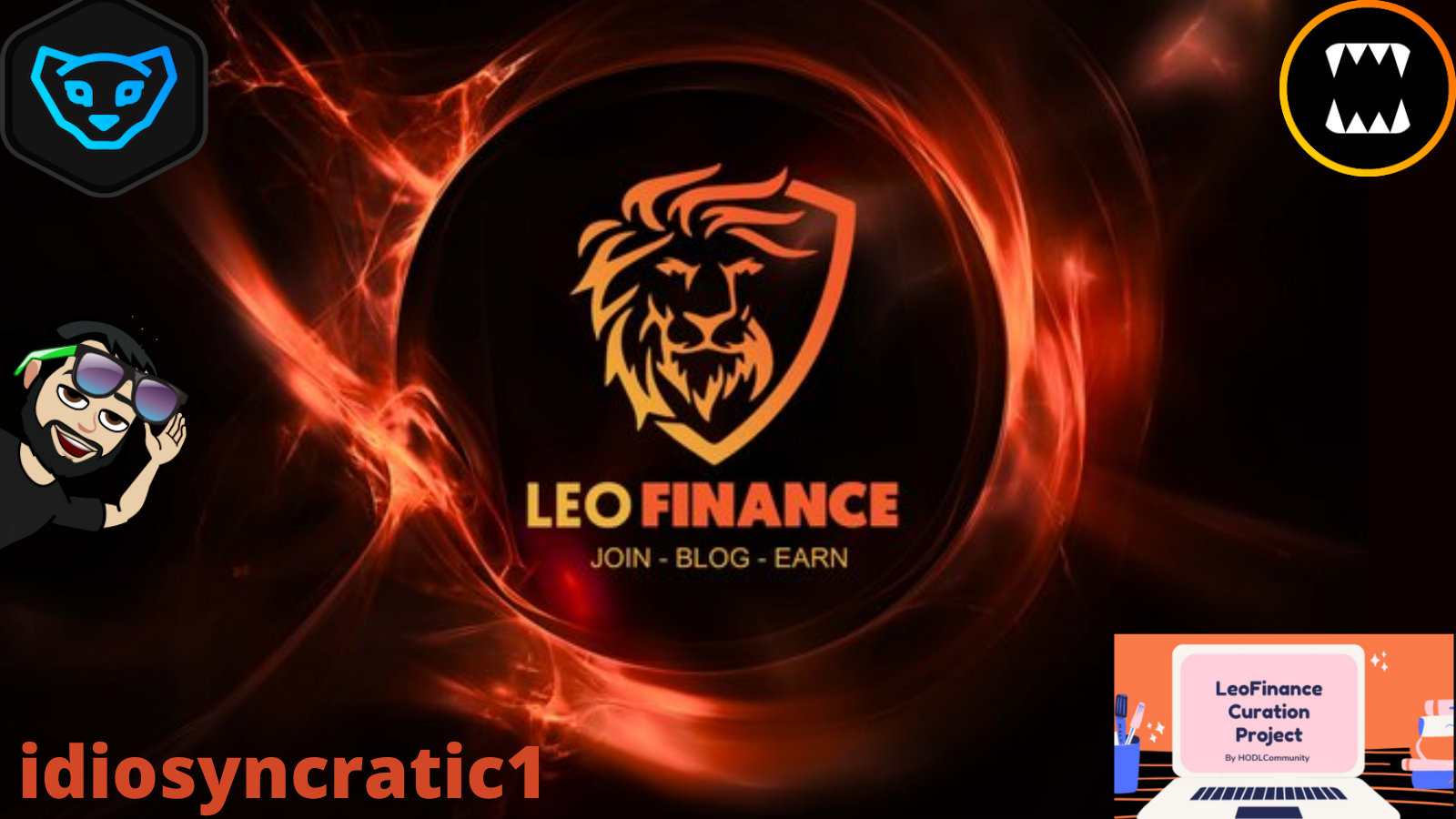 This post is created by @idiosyncratic1 to curate quality content on LeoFinance.
Hive on!

If you would like to delegate some HP to our community and support us; we give you back 90% of the curation rewards on a daily basis ! APR > 12% !
You can also delegate LEO Power to serve for the Leofinance Community.
By following our HIVE trail here

How to reach us | Links
Discord Server | https://discord.gg/VdZxZwn
Posted Using LeoFinance Beta
---
---