Hive Goals, Leo PUD, HP Delegations, Digital Real Estate & Splinterlands -> 207th 🦁 Curation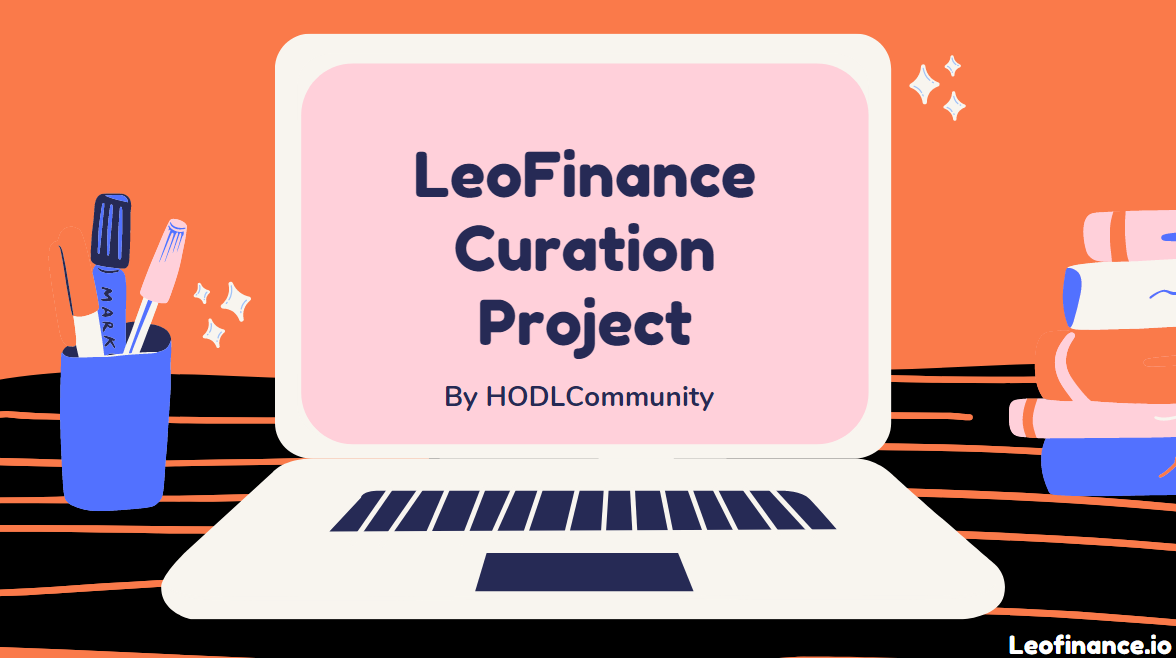 @HODLCommunity presents to you the 207th LeoFinance Curation Post
We feel very excited as we think we will address one of the most important issues on the leofinance.io platform: Curation.
We truly hope, big stakeholders will support this initiative in order to spread rewards to some amazing writers.
Our goal is to support content creators and generate qualitative interactions between LeoFinance users.
We will set a 5% beneficiary for every author selected in this curation report.
So Lions 🐯, let's roll !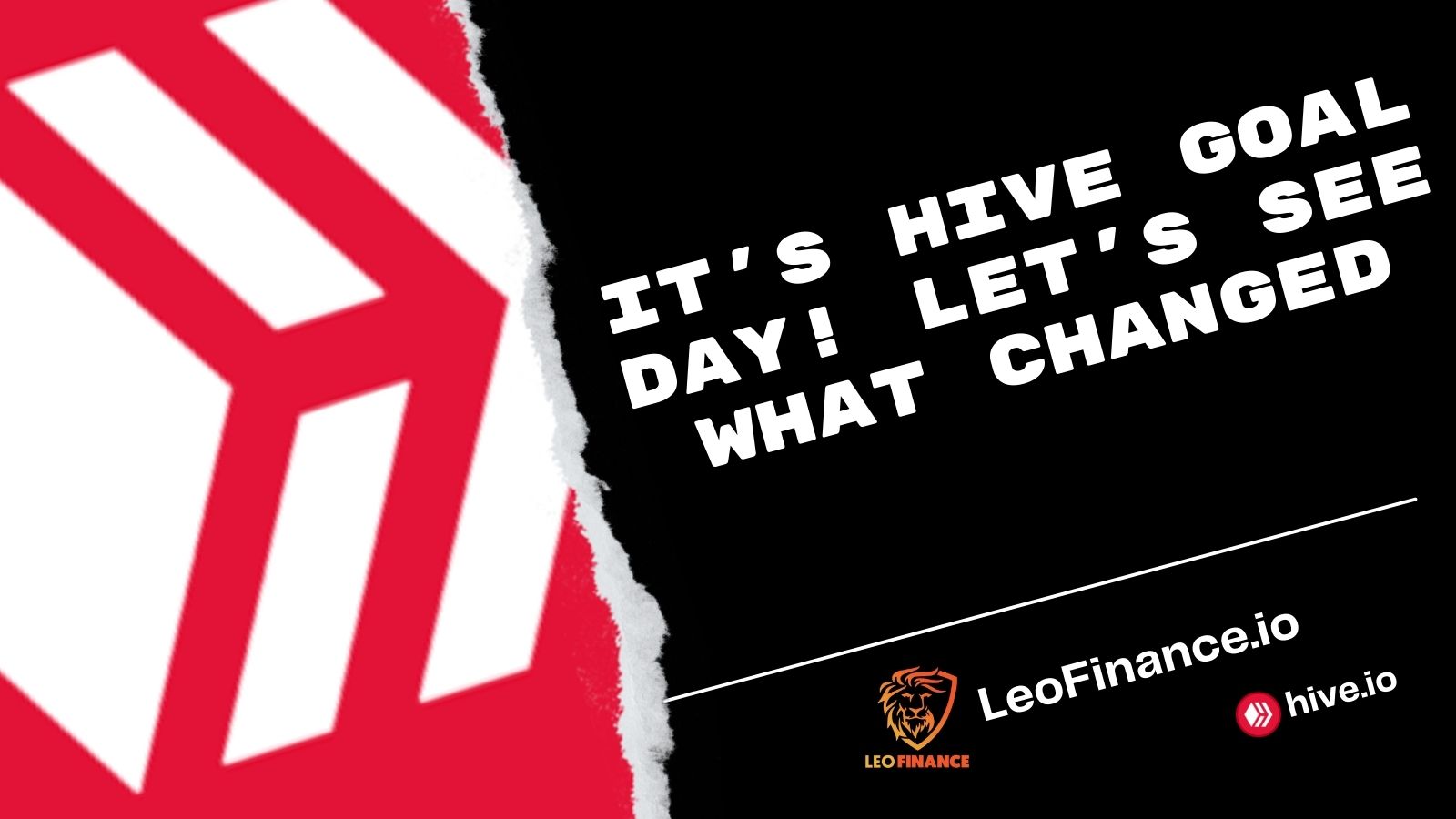 The coolest thing about Hive is even during this bear market or sell off market you can see all of the development still happening. One of my prized areas is Splinterlands which has done amazing during this time in the markets. For the most part my NFTs have held their value BETTER than that of crypto tokens.
The new rewards system just kicked in and while it feels a little bit slower for me anyways those chests do pack a nicer punch. It's still lightyears away from where it should be but it's better and that's what matters!
My ultimate goal is still 1 million SPS but I have a feeling come a month that price is going to start climbing. This is why SPS currently is my number one focus to build.
I enjoy seeing the progress of my friends in Hive Goals. It is exciting to witness that they achieve their goals through the end of the years. While Hive goals vary from person to person, investing into Hive, HBD, Leo and Splinterlands assets never change.
As bitcoinflood mentioned, Splinterlands is accumulating power to skyrocket. Especially with the node sales and upcoming lands, it is going to be a huge journey for Splinterlands players while they are making decent returns of their attention ✌🏼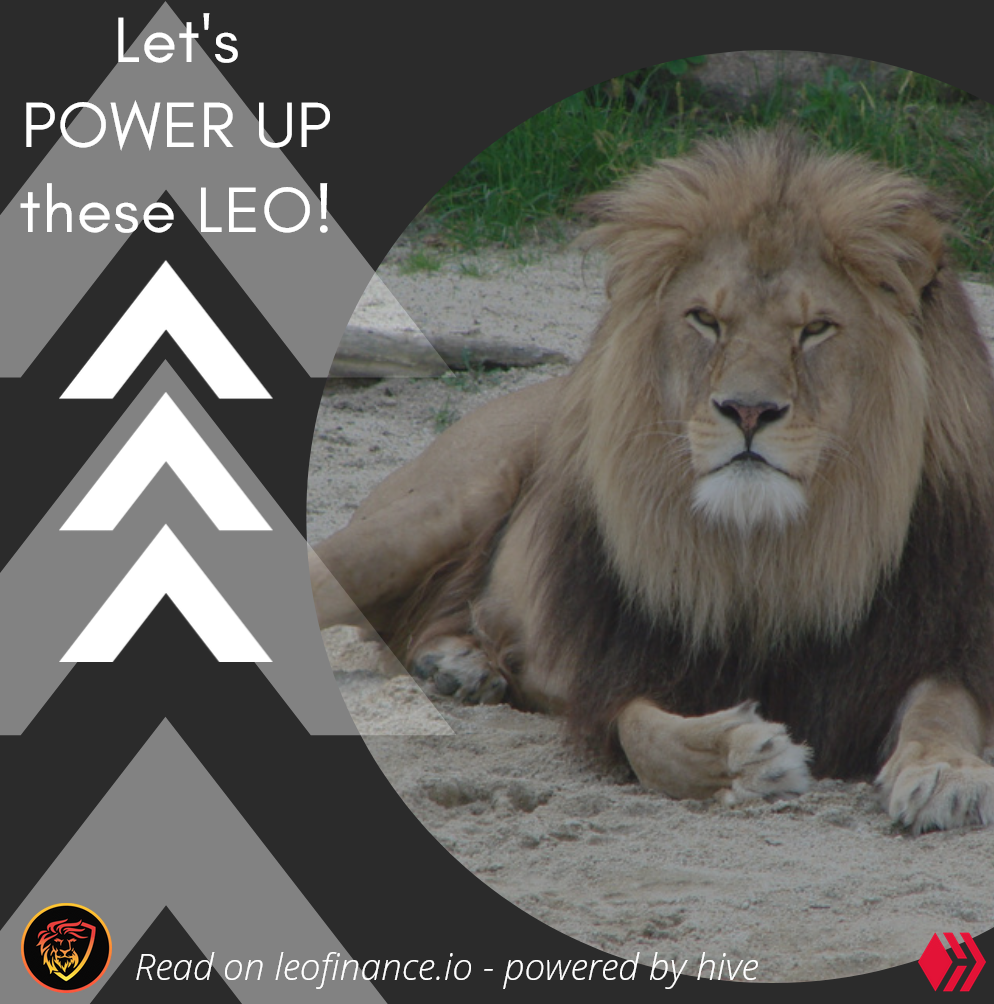 It's a win-win situation therefore something to consider seriously. Powering up your $leo increases your power, therefore your leo curation rewards and your platform power. Now, after the PUD (Power Up Day) that is being organized every 1st of the month. You can read more about it in this recent post by @traciyork
So, make sure you have at least 200 LEO to power up June 15th 2022, so that you can win one of the above prizes! 3 winners will each 20K leo delegation for 3 weeks and 5 bonus users will win from 1K to 5K leo delegation!
LEO - Power - Up - DAY!
It sounds amazing, isn't it?
Yes, 15th of each month will be LPUD with amazing rewards for the lucky ones. All you have to do is power of LEO tokens on 15th of each month and get the prize if you are lucky enough 😉
I adore this idea put forward by my Leo ambassador friends and I truely believe that it will increase the value of LEO token while increasing the engagement on LeoFinance.
Will you join LEO power up challenge?
Let's roar🦁


Analyzing my investments here and there in the HIVE ecosystem, I have been able to calculate the "real" APR of projects like @hodlcommunity or @ecency... I have to say that with equal delegation it is more profitable for me to delegate to @ecency but not for very big difference...
With @ecency I reach an APR of 8.88% and with @hodlcommunity I reach 7.7%.
Staking BXT today brings me 31.78% APR in liquid HIVE and DCITY 59%, although for this you have to buy its token and leave it for at least 1 month to take effect... which is riskier than simply delegating HP to @ecency or @hodlcommunity for example...
HodlCommunity is playing in Champions League of Hive delegations 😎
Here is an informative post by toofasteddie sharing his Hive delegation earnings with a neat chart. As you can see there, we have Dcity, BXT, Ecency and HodlCommunity listed in a seqeunce.
What's unique for HBD is the delegation of Hive and receiving Hive coins as a result of delegation. For ecency, you get their tokens; for DCity and BXT, you already use their tokens. However, all of them are amazing projects that we truely appreciate ✌🏼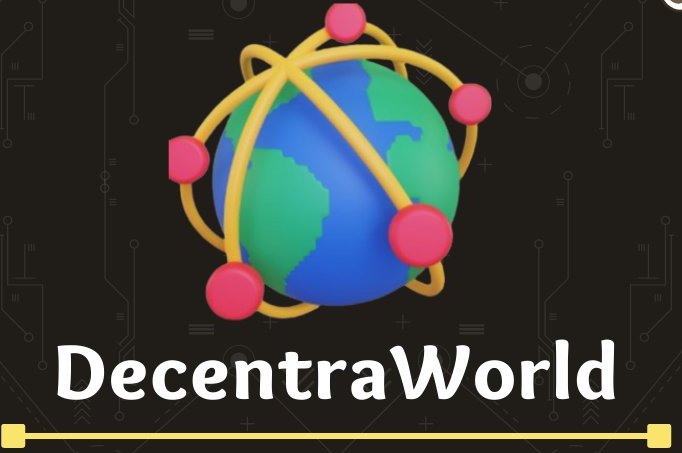 In shitcoin land it's all about affinity scamming, you're the next bitcoin, you're silver to bitcoins digital gold, you're faster or cheaper than bitcoin. You're art on-chain, you're real estate on-chain, lol I've heard it all before and it's all a bunch of complete nonsense.
Unfortunately, this wasn't to be a and the price drop resulted from a rug pull worth over $1 million at the time, relative chump change in the broader aspect of things, but as I always say we don't know who gets caught up in these things and how much of relative value to people are lost $100 can be a big hit for many people.
Are rug-pulls new normals in crypto ecosystem?
Once again, thousands of people suffer from a different version of rug pull. Back in years, these scam projects were asking you to put your money for a long term and get incredible APR for your investment. However, it has changed a lot and, to be honest, it gets harder to spot a rug pull before it is too late.
Decraworld drained the liquidity and stole the BNB on the pool. It is like giving you a piece of paper in exchange of your money. Can't imagine the disappointment of people who believed the vision of the project. In Web 3, it is really hard to survive without rug pulls.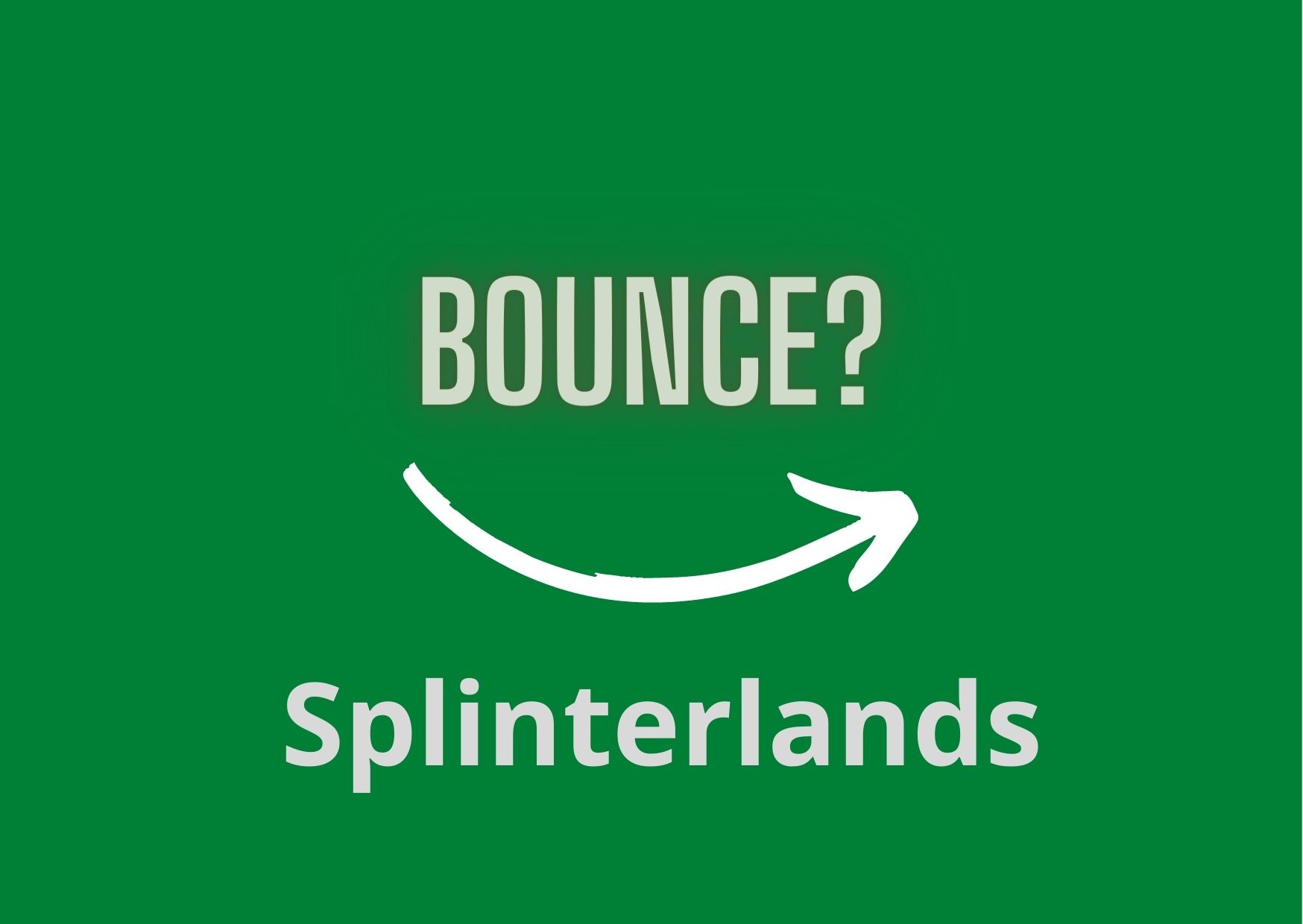 The card market is a little weak but that's to be expected since people think the bots are possibly gone for good so they are selling to buy back cheaper. It's tempting to do and it might turn out to be the right move but this market could also quickly take off without you.
I do think theres a chance this could break the uptrend due to the rental market going down while we wait for bots to come back online but so far its held and that's a great sign. With both the amount of cards being transacted and the dollar value sitting on their trend lines, they have a pretty good base to push off of it they do decide to come back in the next day or so.
I think we are testing the bottom of Splinterlands activities, low market prices and many other parameters.
The hype on the game will go crazy when the second phase of Validator Nodes end through the Q3 of this year. For those who may not remember, the launch of lands is also getting closer each day. Do you think these think will not effect all branches of the game?
I believe Splinterlands will attract many people to go above 1M users very soon ✌🏼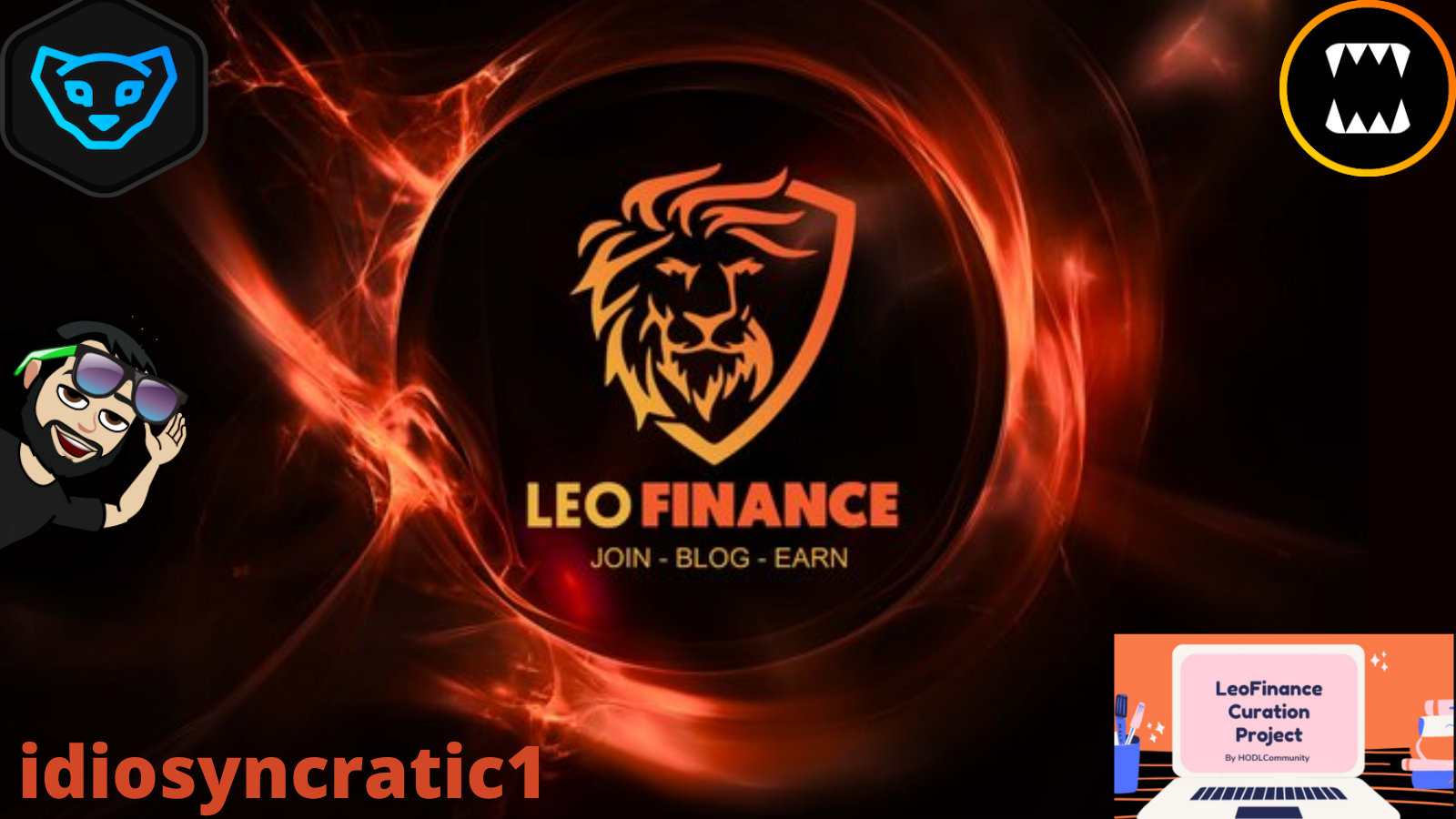 This post is created by @idiosyncratic1 to curate quality content on LeoFinance.
Hive on!

If you would like to delegate some HP to our community and support us; we give you back 90% of the curation rewards on a daily basis ! APR > 12% !
You can also delegate LEO Power to serve for the Leofinance Community.
By following our HIVE trail here

How to reach us | Links
Discord Server | https://discord.gg/VdZxZwn
Posted Using LeoFinance Beta
---
---