Today's mission completed
I just finished the daily mission and got 1 card, it's good for collecting cards and adding power.
These few days I'm very busy in the real world so I don't have time to play the game splinterlands.
The plan is to increase the rank of gold III because I don't have time anymore and I'm quite busy with work in the real world, so for now my rank is still at silver III.
The card I get from daily missions is PELACOR DECEIVER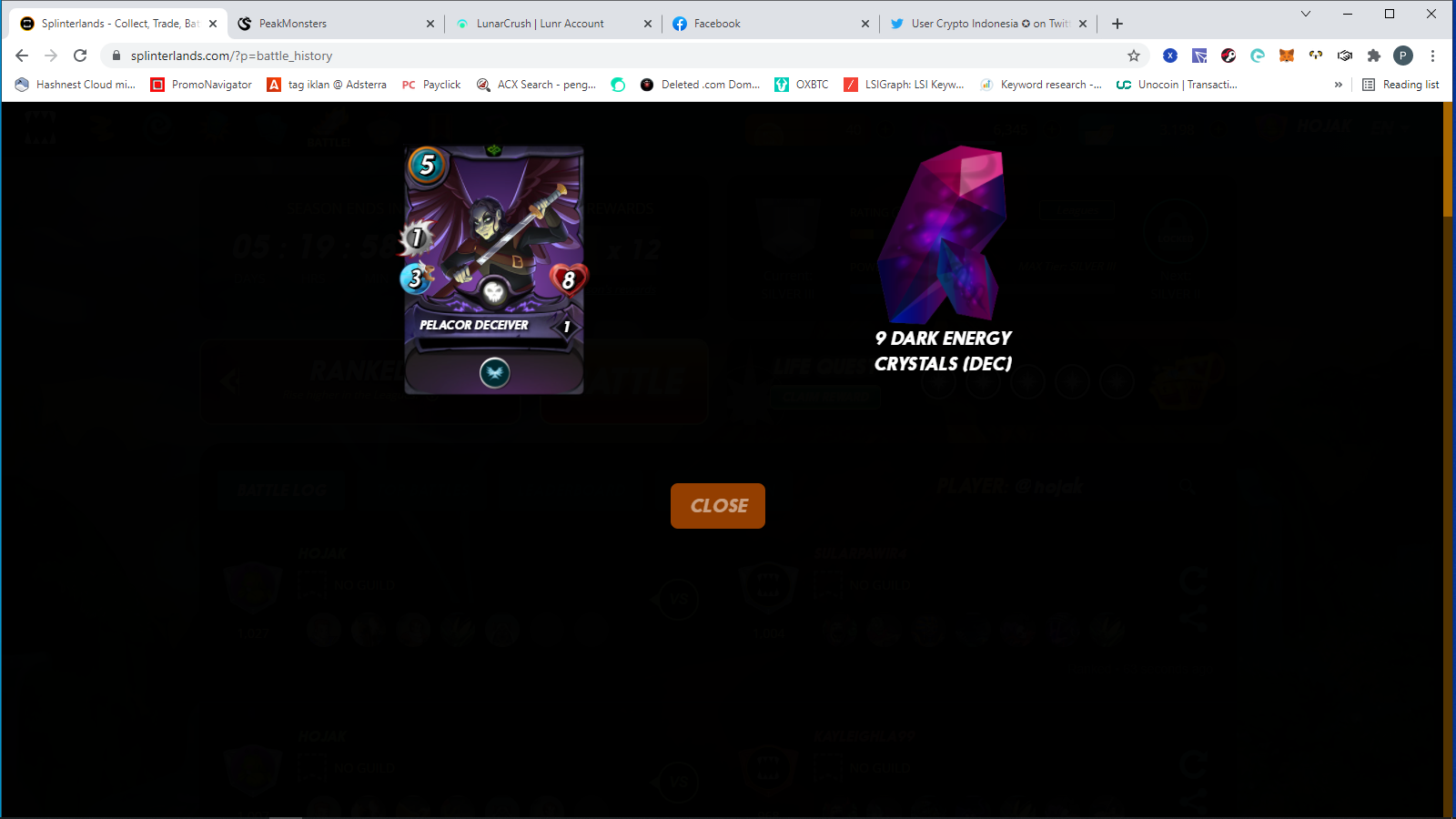 Greetings to the players of the splinterlands game
---
---