Dygycon 6 - The event you just DON'T WANNA MISS IT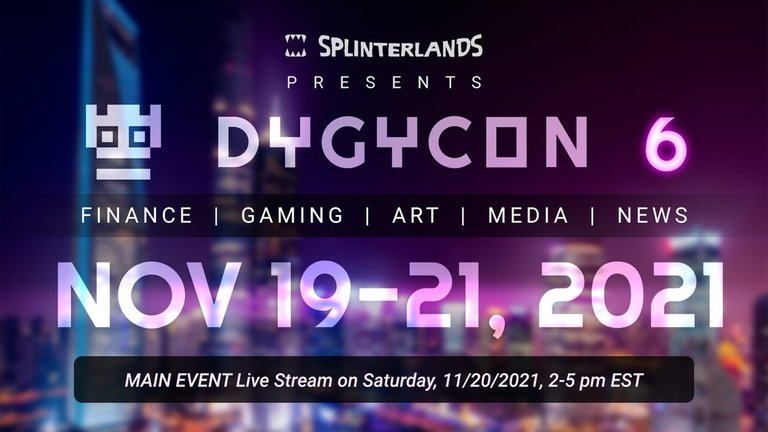 Dygycon 6 is coming, and if you haven't the slightest idea of what I'm talking about, you should. Dygycon 6 is the sixth edition of a virtual meeting among crypto/NFT/blockchain games enthusiasts, where companies can showcase their projects to their main audience and the community can ask questions and learn first hand about their beloved projects. Dygycon is a conference made possible by Splinterlands, and here's some stuff you can do in it:
Hang out with friends
Networking
Learn about new projects
Have direct contact with founders and representatives of those projects
Win SWAG
Win Prizes by participating in contests
Participate in the Auction House
Putting it simple, you can walk around meeting new people, or friends while discovering projects you didn't know anything about or learning in depth about the ones you already love, and eventually take a breath and relax while playing some games and participate in contests.
WHEN and WHERE?
Dygycon 6 starts in the 19th of November 5 a.m. EST and it is officially closed in the 21th of November at 11:50 p.m. EST. The main event will go live on twitch on the 19th from 2 to 5 p.m. EST, and you can expect a couple of pretty hyped hosts for the event.
How do I participate in Dygycon?
You just need to go to this link and register yourself in the event. When the event goes live, you just need to click on Enter Venue and you'll be there!

How to enter Contests and Win SWAG?
There are several ways to win several different prizes on Dygycon. Some of them you win just by walking around and searching for things such as the Scavenger Hunt.
For SWAG, usually Dygycon sends you an email asking for your WAX wallet or any other wallet that is linked to the SWAG they are giving, and some days latter you can be given a little surprise.
These I won on the last Dygycon.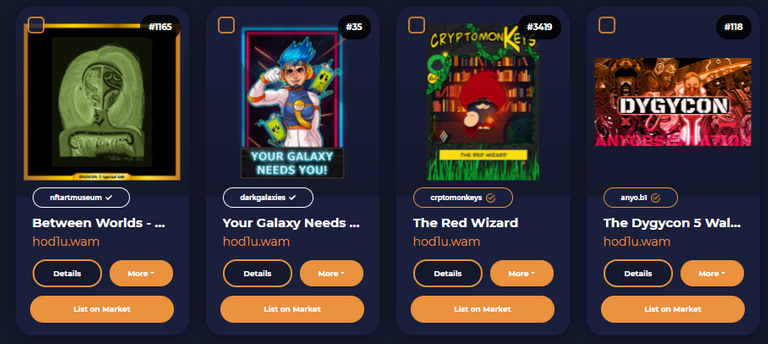 Another way of always being aware of the contests of the event is following the Dygycon Twitter, and this one was posted not long ago.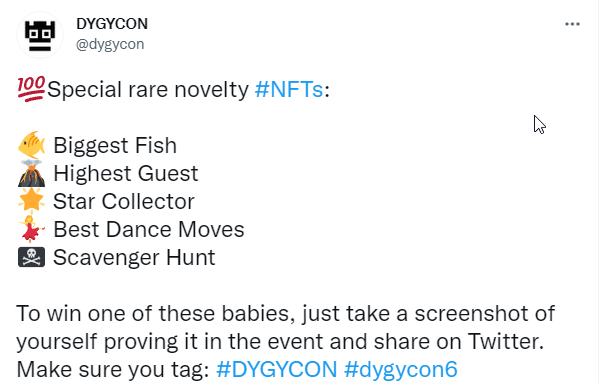 Let's see if you guys can get a bigger fish than I.
As a general rule, just follow them on Twitter and follow the live stream and you'll be able to learn about all the possible contests available, and the ones unmentioned will be pretty self explanatory in the event itself.
If I was not clear or you have any doubts about it, just leave a comment down and I'll try my best to answer it.
Dygycon Schedule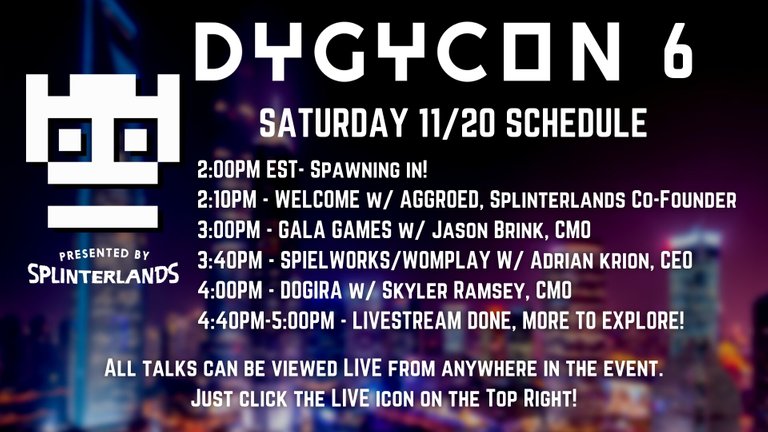 VOUCHERS in Dygycon
Yes, you heard it. Vouchers are going to be given on Dygycon for participants. As a matter of fact, there will be a 1000 vouchers given over on the Dygycon conference!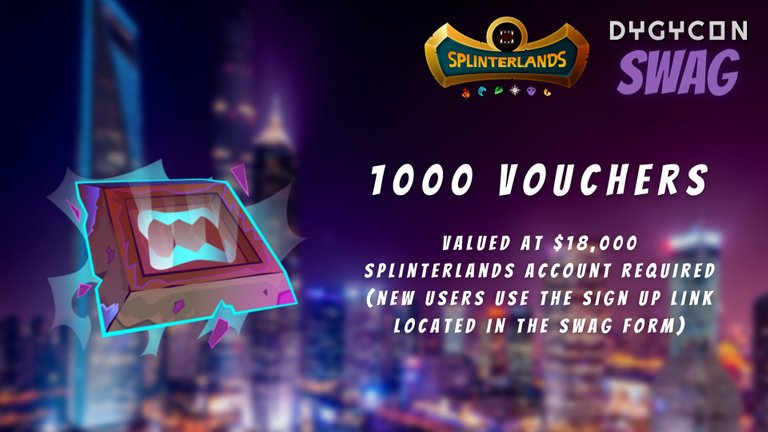 You just don't wanna Miss it
I have attended a single Dygycon event, and I'm really excited for my second one. It is an incredibly fun event filled with great people and new projects to dive into, and you just don't wanna miss it man.
I'll make a proper invite for @cantfoldaces and @boboman, I think you guys will dig this event and have a great time.

Thanks for Reading and See you at Dygycon 6

---
---