Splinterlands Daily Quest - October 12, 2021 - A neutral quest
Hello! Today I was given a neutral quest, and some comedy in the Splinterlands discord as I completed my battle... it didn't take very long for this to happen: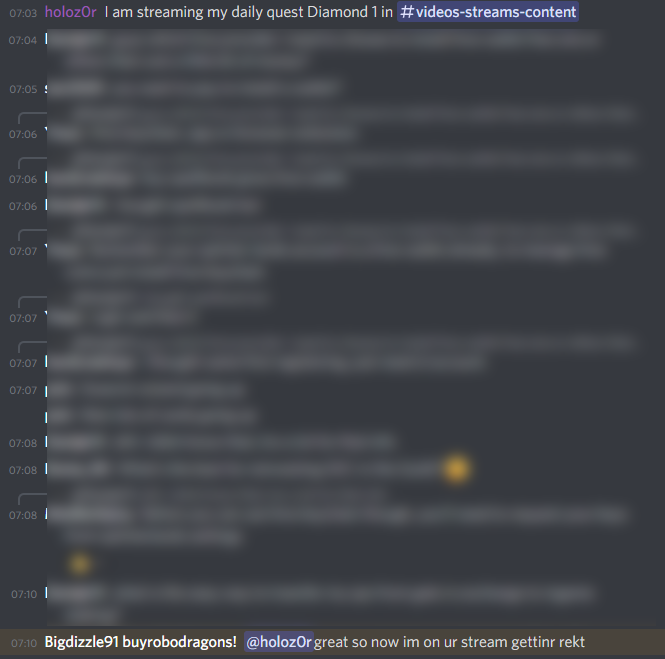 However, in the stream, I did find myself getting absolutely rekt by bji203, who at the time of defeating me, was in 5th position on the Champion leaderboard. I still remain floundering in Diamond 1.
The neutral quest was over pretty quickly, taking only three battles to resolve - but a fair few more to actually ... win.
Rewards included two epic cards!
Once again, I'll be back again tomorrow to perform my next daily quest!
---
---