Splinterlands Art Contest Week 201! - Water Splinter Sketchbook Spread
Hello everyone, I am on a vacation currently but I got my sketchbook with me and some colored pencils, so I decided to do a sketchbook spred for this week's Splinterlands Art Contest !
---
Here is the initial sketch I did: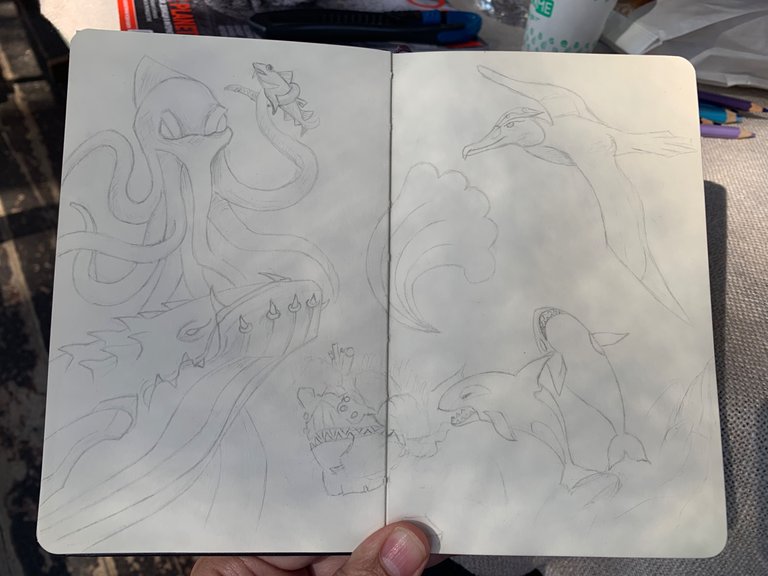 Since I got only colored pencils on me I proceeded with starting to build up the characters one by one: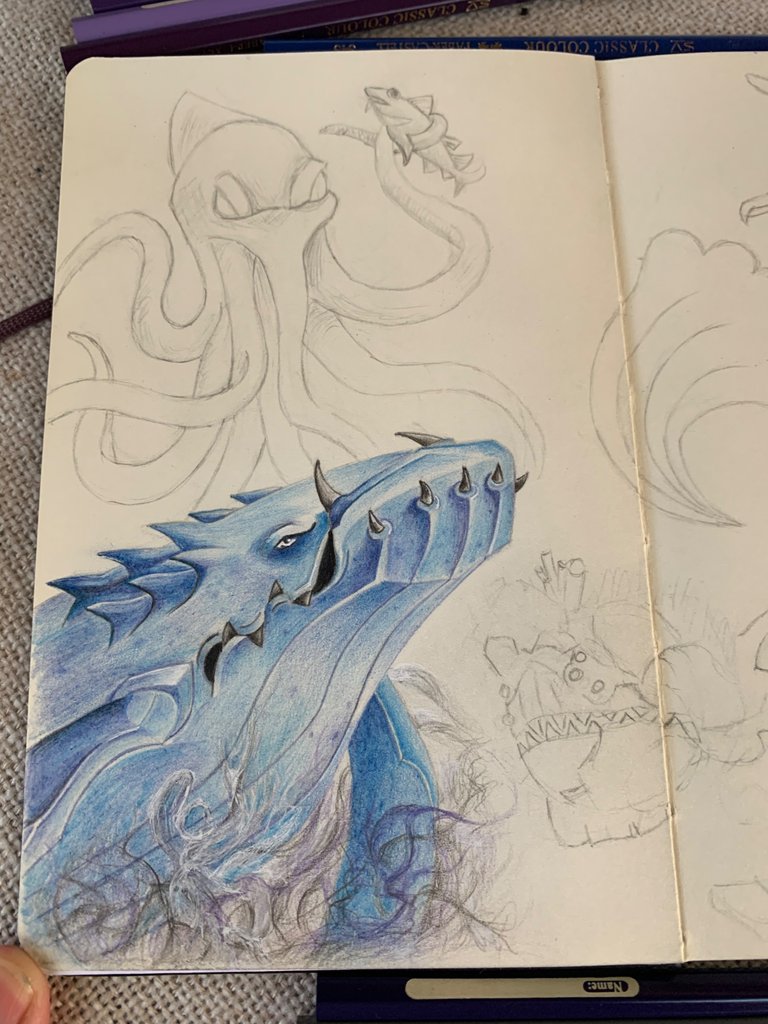 I was very happy how Baakjira turned out and I continued with the swimhunter: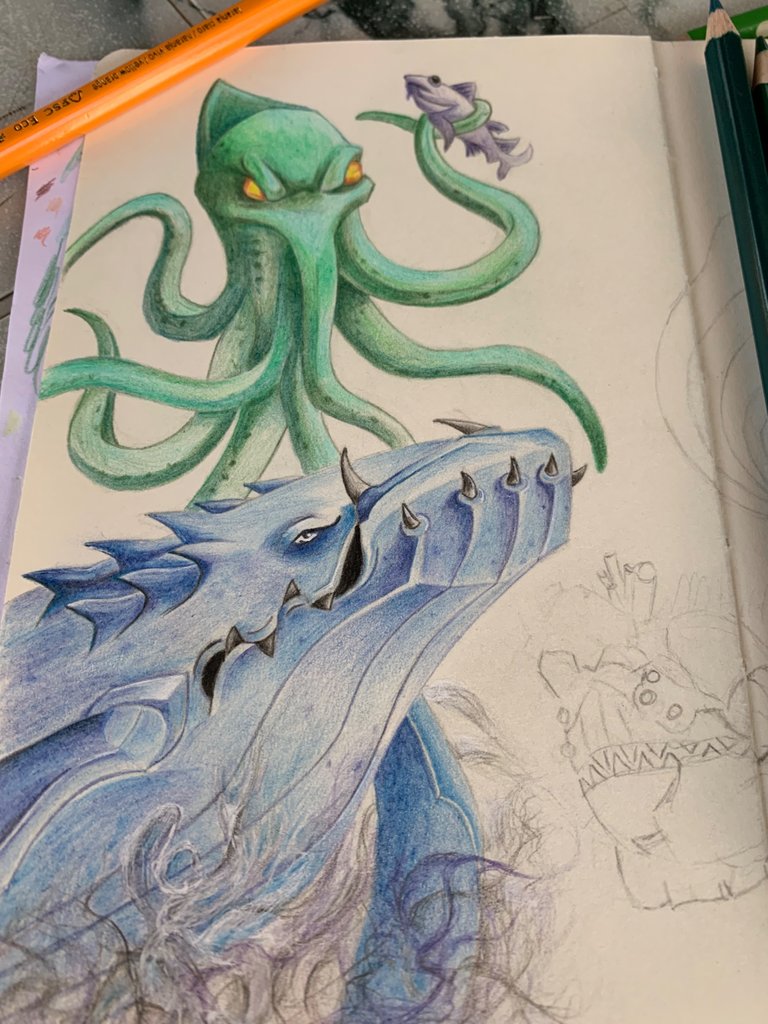 I was really glad of the result but this is the time I decided to switch the composition - removed the Hardy Stonefish and then I went on to do the Water splinter logo and the Albatros: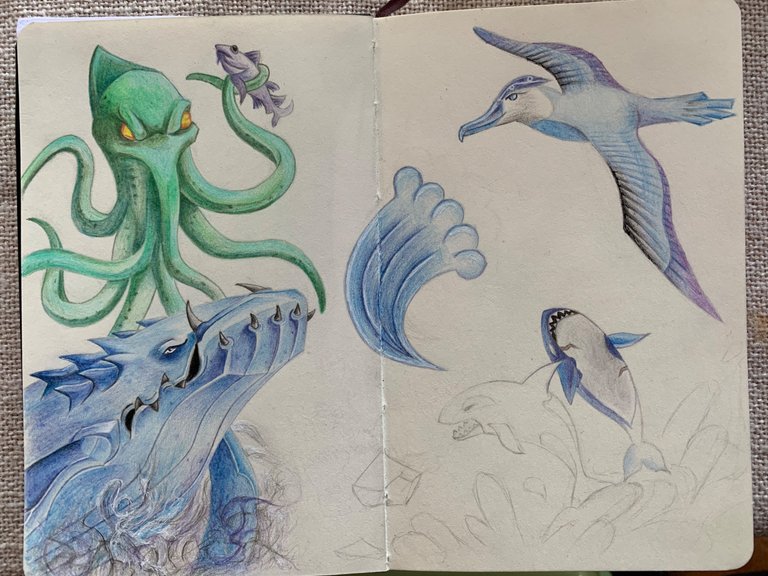 I liked the composition better this way and went on to finish the spread: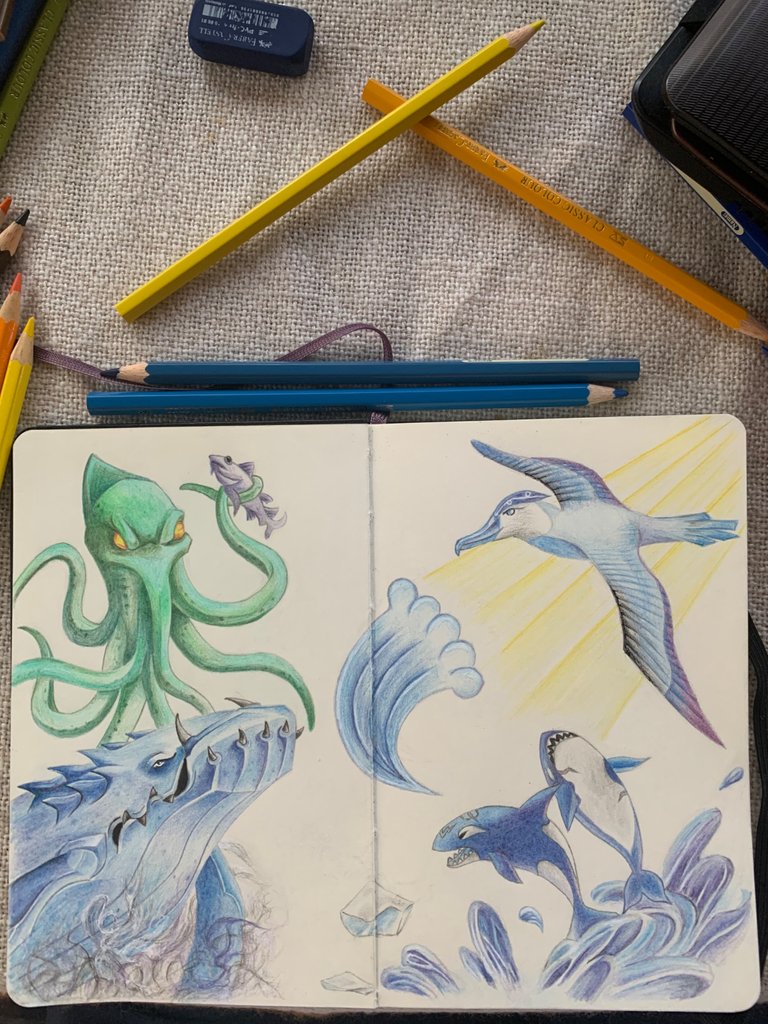 I went on and added a little sun ray/healing accent to the Albatros and here is the final piece: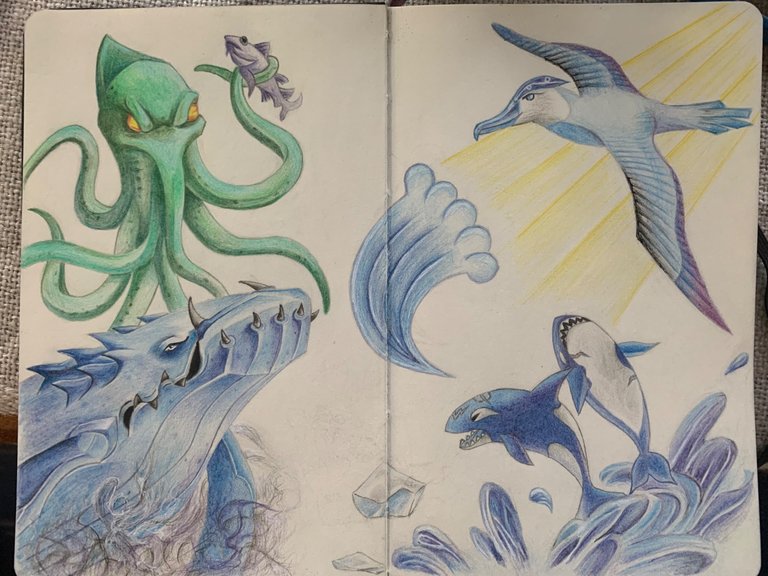 ---
I really hope that you guys and gals enjoy the spread as much as I did drawing it and if you take out the time out of the day to check out my post - thank you very much!
Have an amazing day!
---
---