Splinterlands Art Contest Week 207! - Time mage !
Hello everyone, I am back with another entry for the Splinterlands Weekly Art Contest !
---
This time (pun intended) I took inspiration from the Time mage: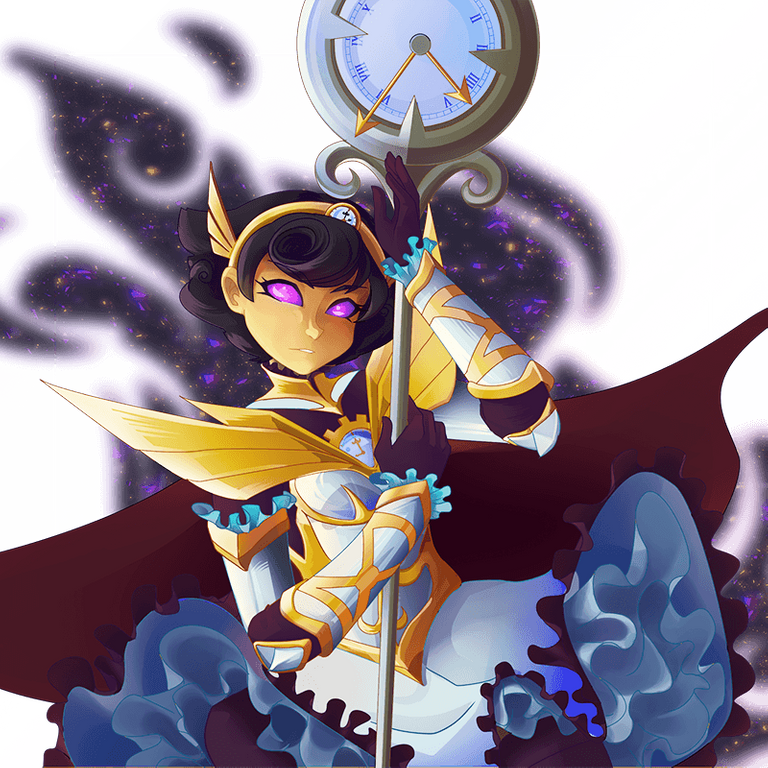 While debating what exactly to do and how to convey the character I wanted to keep the theme but to elaborate it a bit by doing another pose or something different when it hit me - it's a Time mage seeing the clock and then Salvador Dali's melting clocks popped out in my head and I just couldn't for the life of me get rid of that idea so I had to incorporate them in some way or form just as a nod to the great artist.
After a few little fast sketches an idea solidified in my head so I went to the initial sketch: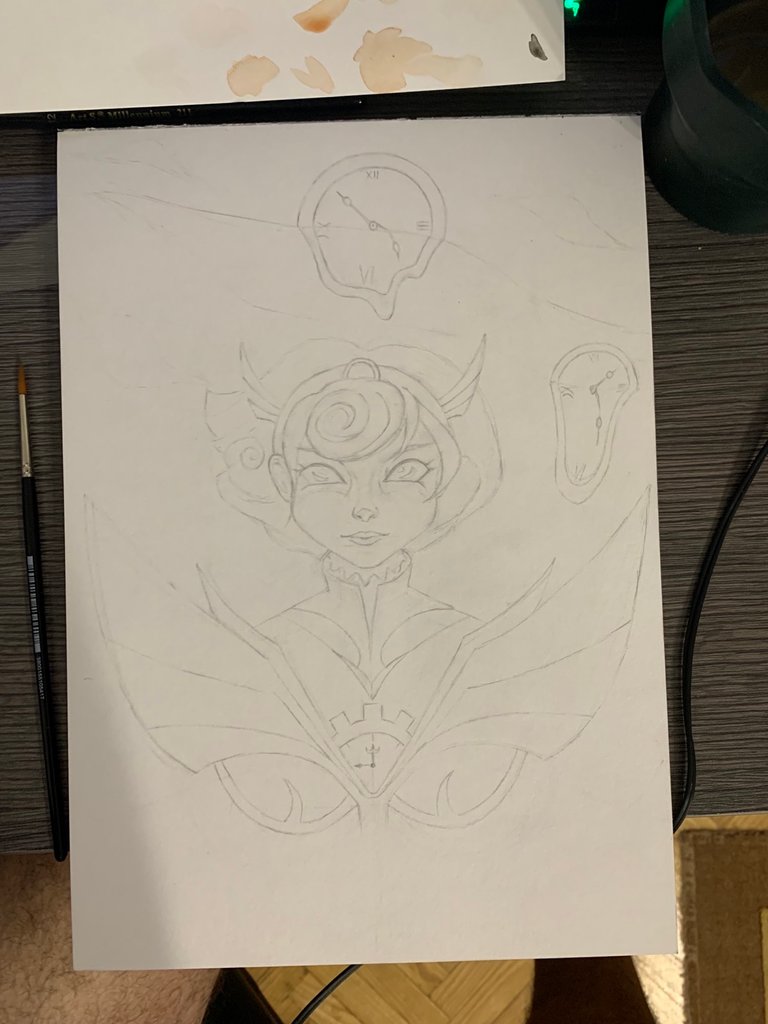 It is an A4 watercolor paper because I planned on going mixed media for it - watercolor and colored pencils.
---
When I was happy with the sketch I cleaned it up a bit and went on to the watercolor: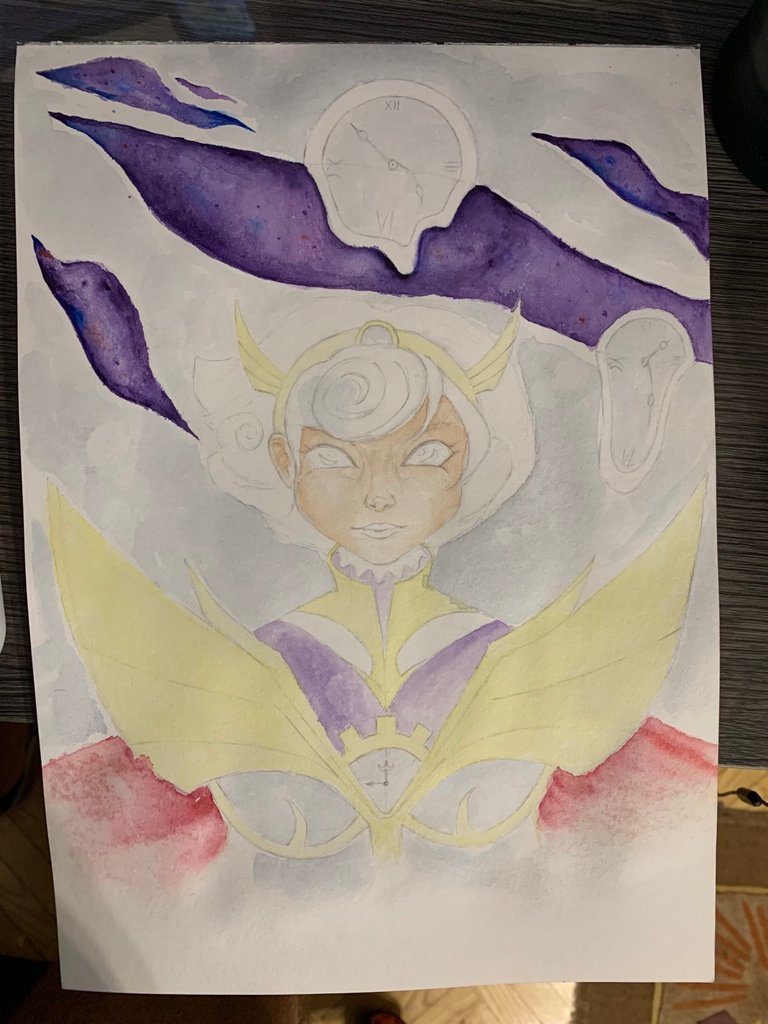 ---
The next focus for me was the face I have almost none experience in doing portraiture so that was worrying me a lot.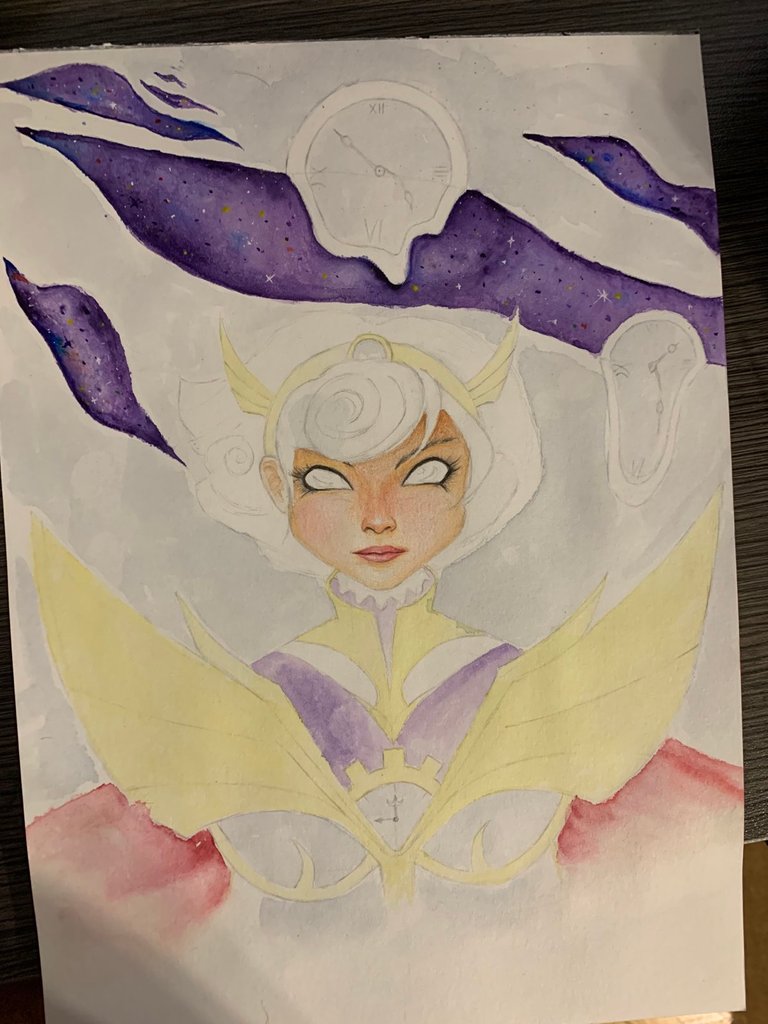 I was fairly happy with the initial result so I went on and also started working some more on the background. Then next up was another pain point for me which is the hair: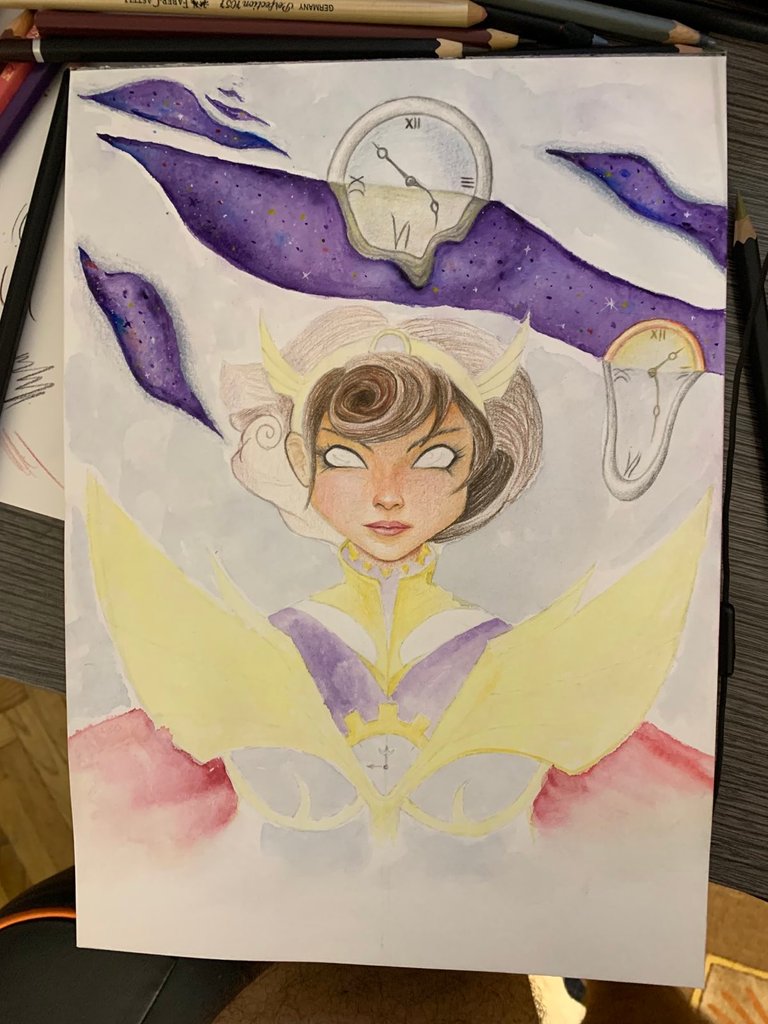 It took a lot of work spread out quite through time but I am really happy with the end result: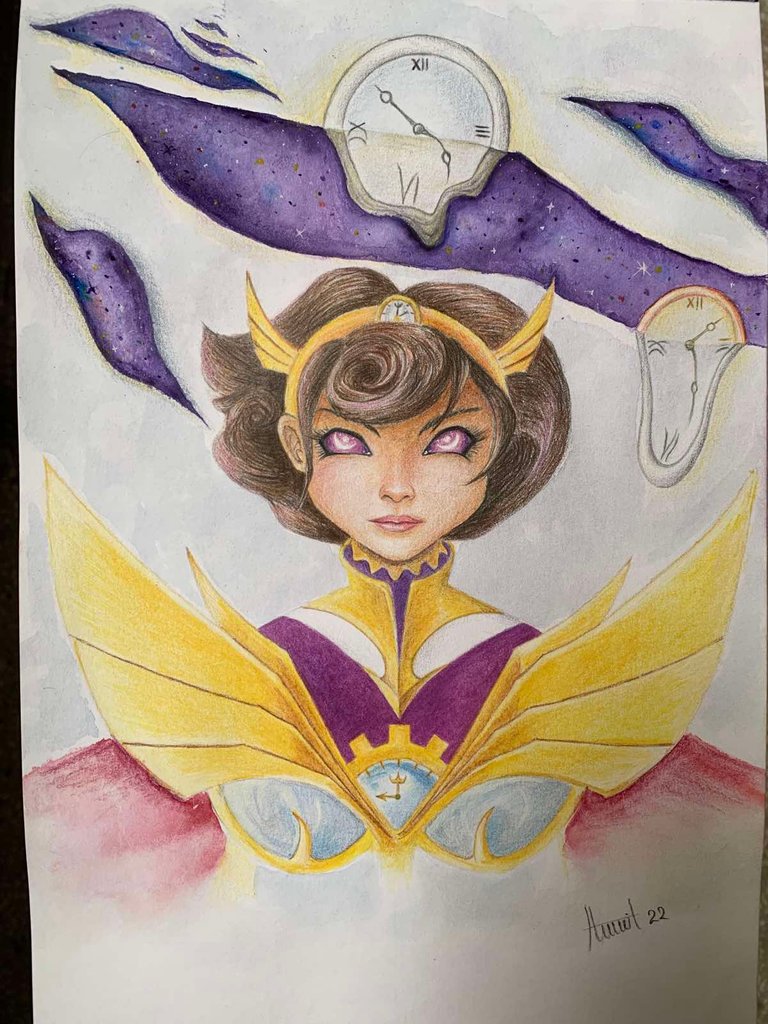 Thanks again to the Splinterlands artists for the inspiration It was a pleasure creating this piece.
I really hope that you people that check this out also enjoy it and if you took the time to read through I wish you an amazing day and see you again in the next post!
---
Materials used:
A4 Watercolor paper
Rosa Watercolors
Faber - Castell colored pencils
Sakura white gel pen
---
---