3D Artwork of a Man surfing on a Jet Ski
Happy New Year Hivers. Yes I'm here again this new year. This Art right here is my first with practice on the new set of tools I just got. And the turn out really is still making me proud till this very moment. And the first place I'm going to share this joy is nowhere else but with my lovely Hivers.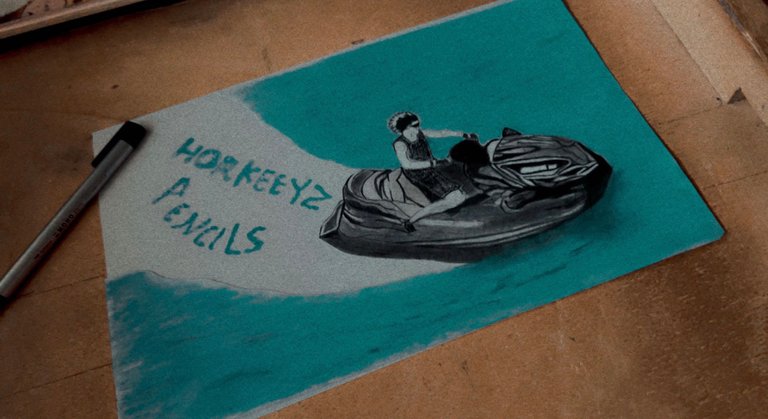 Here I used a 2b charcoal pencil and a general charcoal pencil, 6h graphite pencil, 12b charcoal pencil, monozero eraser, a kneaded eraser (which I made myself), and my soft pastel pencils.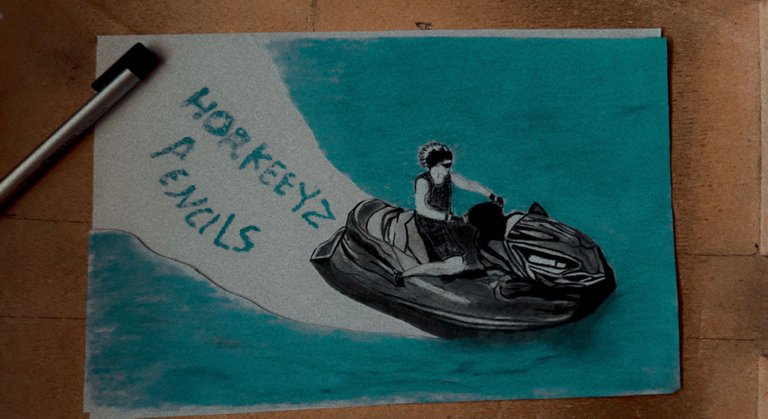 Procedures :
Here I decided to go freehand as it's what I mostly use. I sketched out the shape of the
jet-ski with the man on the seat first.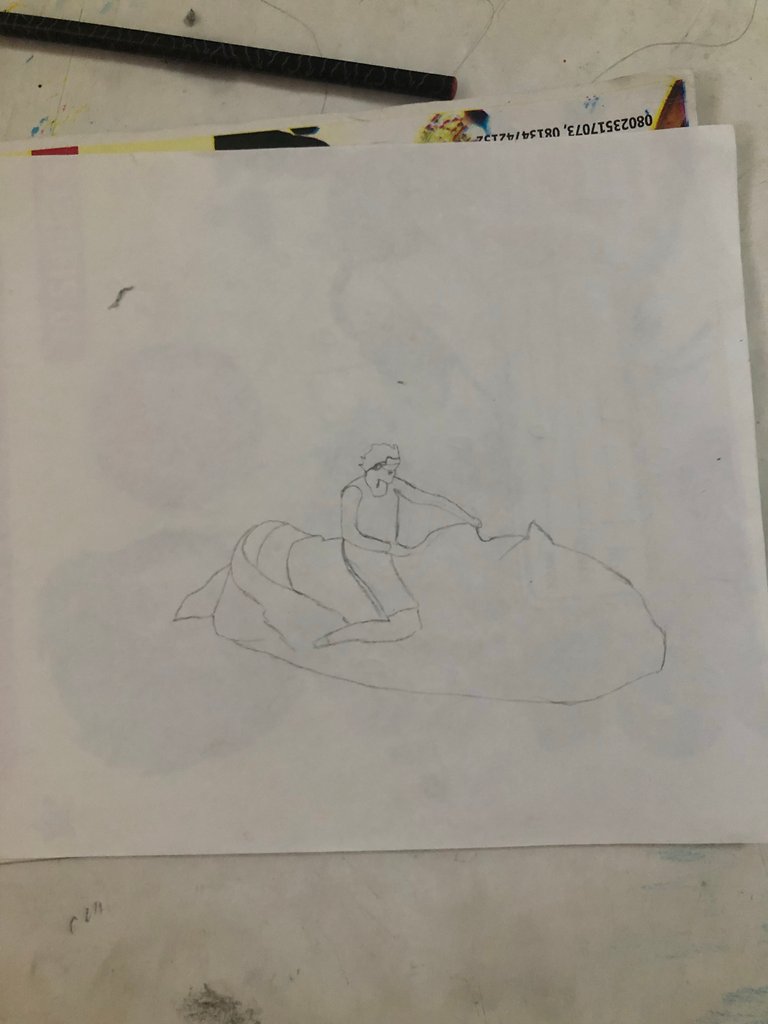 Then I sketch out the details so as to guide my shades and tones. With this I have the full shape of my jet-ski and from there I started shading.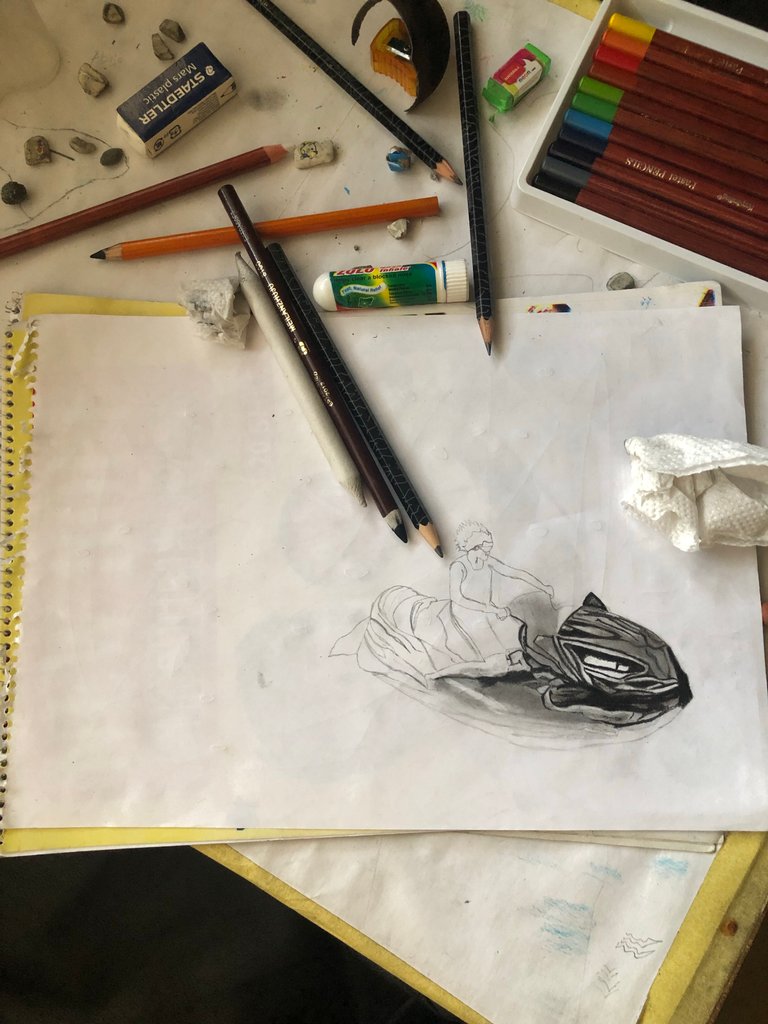 At first I started with the white tones so the charcoal won't spread on it. And there were just few portions and I started adding the diff shading tones to distinguish between few visible part and design the jet-ski.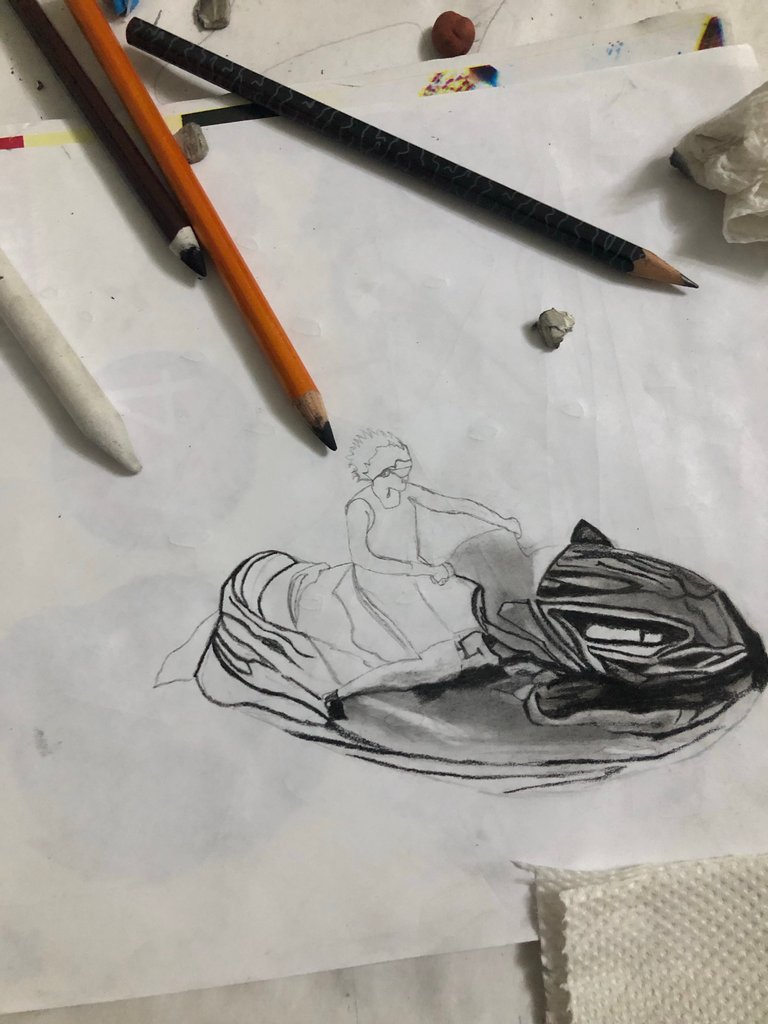 I had to keep sharpening the edge of my charcoal pencil anytime I wanna add tiny details or thick lines (and the powder from it made me create a little piece of tone and shade art which I'm sharing here , not a 3d art though). And blending those necessary. I tried my best to make this look good because I feel like jet-ski's don't really have particular shape their shape is their design. And I did my best and shaded the surfer cloth with the charcoal pencil without blending to give it a clothing detail.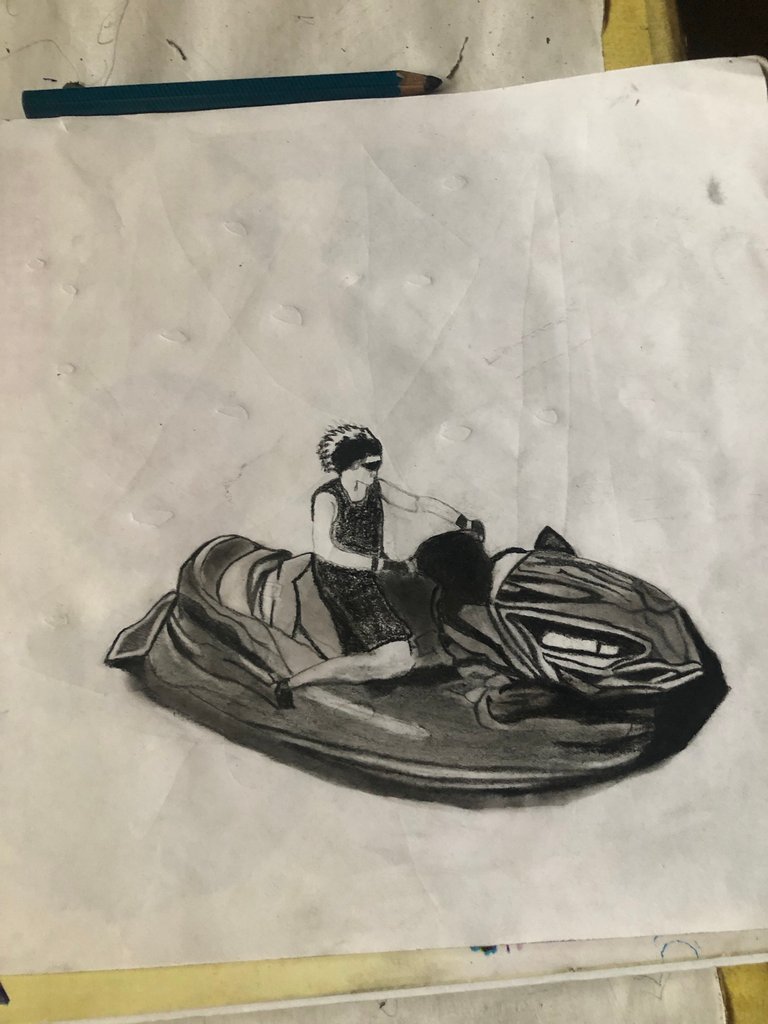 And this is what I have.
So to the 3d effects.
At first I cut out the wide path a jet-ski leave behind(and we know the water along the path are full white bubbles).
I added light shadow of the jet ski little bit underneath as it's casting on the ocean. I made the shadows light shade and shaded the rest of the sheet blue with the pastel pencil. But don't forget I cut out the path behind. So I replaced it with a clean sheet and wrote my name alongside. And I'm proud to say to you all this is what I've done.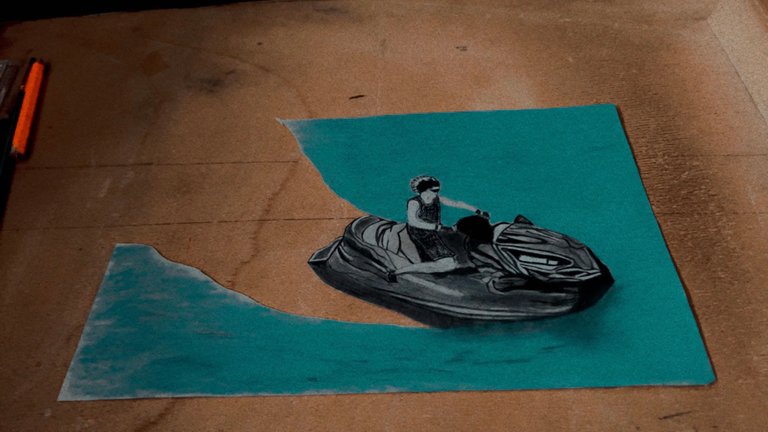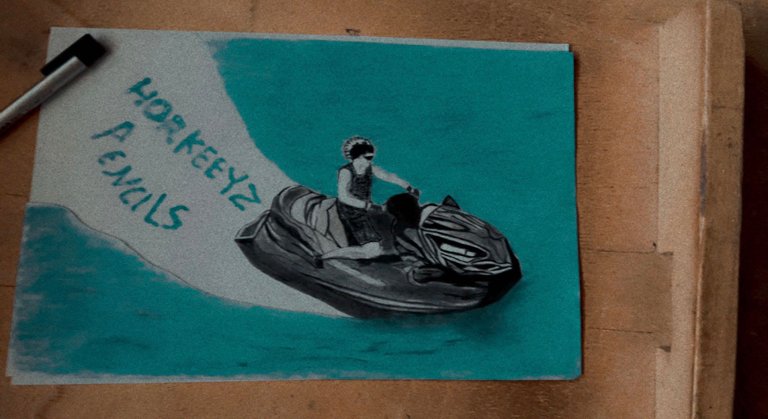 Hope you all like this beautiful piece and I'll like to get some reviews. Thank you very much.
Wish everyone a blissful year.
@mochita
---
---