3D ARTWORK OF GROOT
Hello Hivers. I'm getting more used to this now and I'm impressed with my write-ups because I don't usually do this before.
Today I'm sharing my 3d artwork of groot. Really interesting one because this is my first Coloured art. I just had to use the color pencil I have. Not really of good standard but I managed.
Here I used a picture of groot on my phone as a reference really colourful so I didn't have a choice than to follow suit. Also ive always been using my freehand for my sketches but now I decided to use the grid. So here I'm going to attach my reference along side my artwork and I hope you all like my work.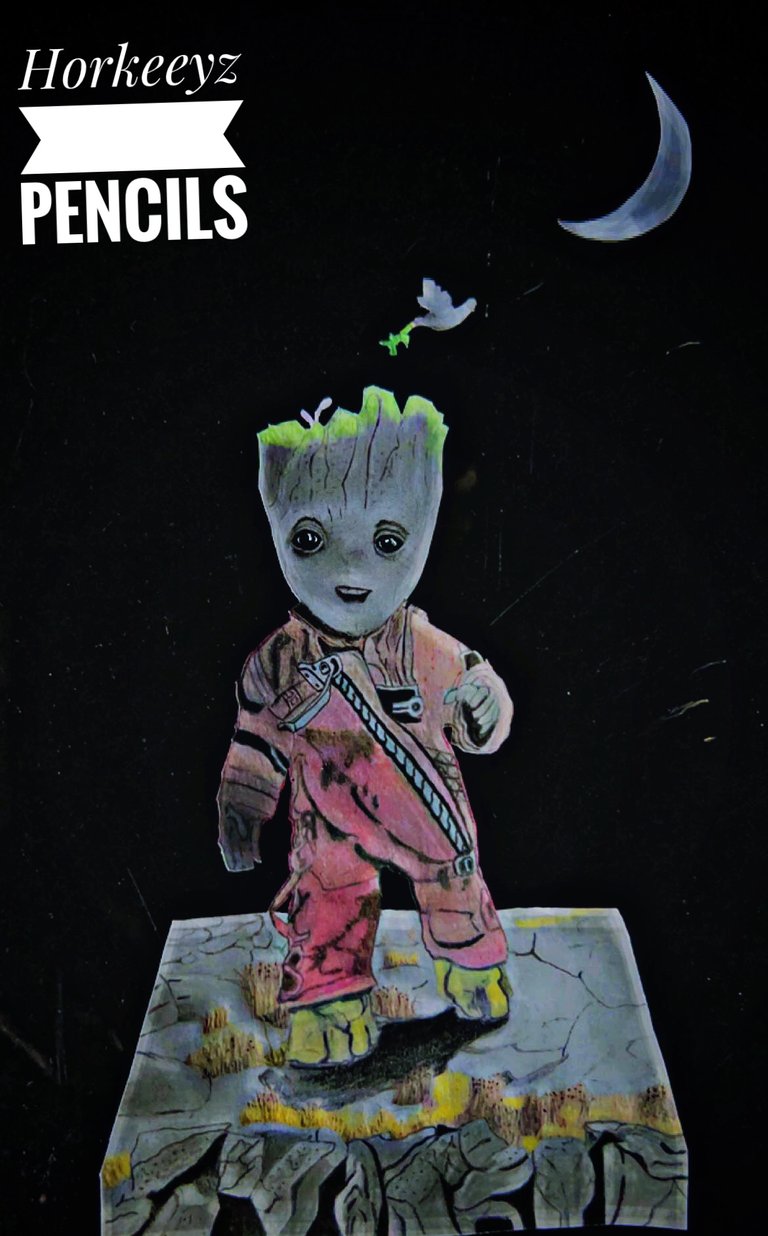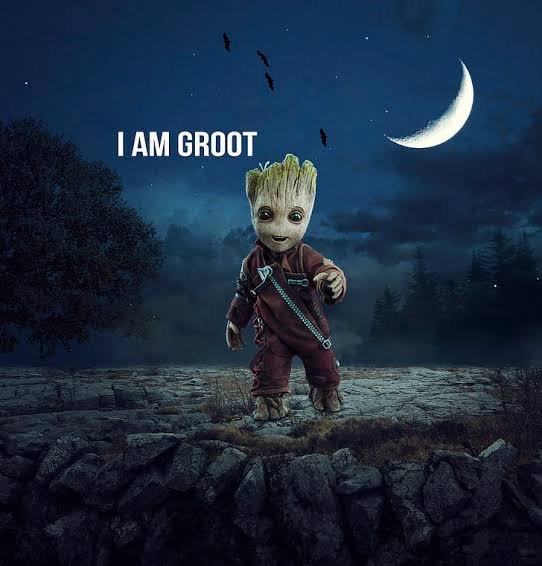 STEPS ; This might take a while (smiles) sip your coffee
*I started with making a grid on my drawing sheet (1x1)cm and sketch out the shape as that has always been my first step even while using freehand.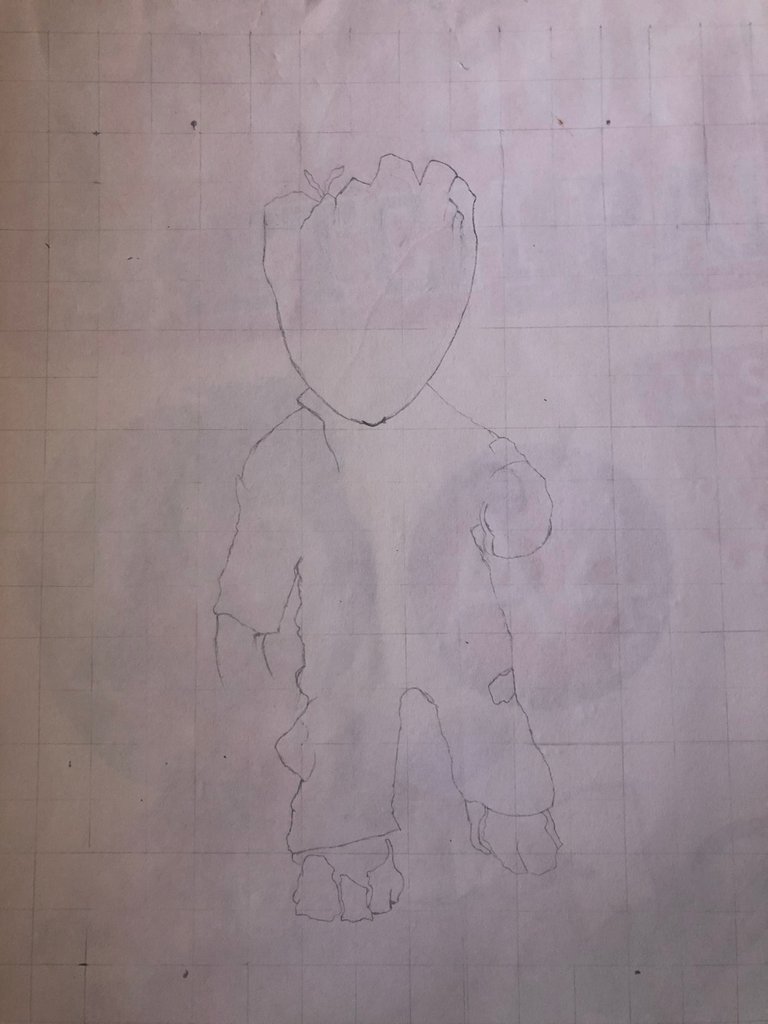 *I moved on to the face first added little bigger details his rooted head style, eyes and mouth. And straight to the body. I think he is putting on a turnout gear. I'm not sure but I think that's what it looks like. Anyways. I sketched out the big and easily visible details first like the big folds, zips, straps, etch. And finished sketching out the fingers too.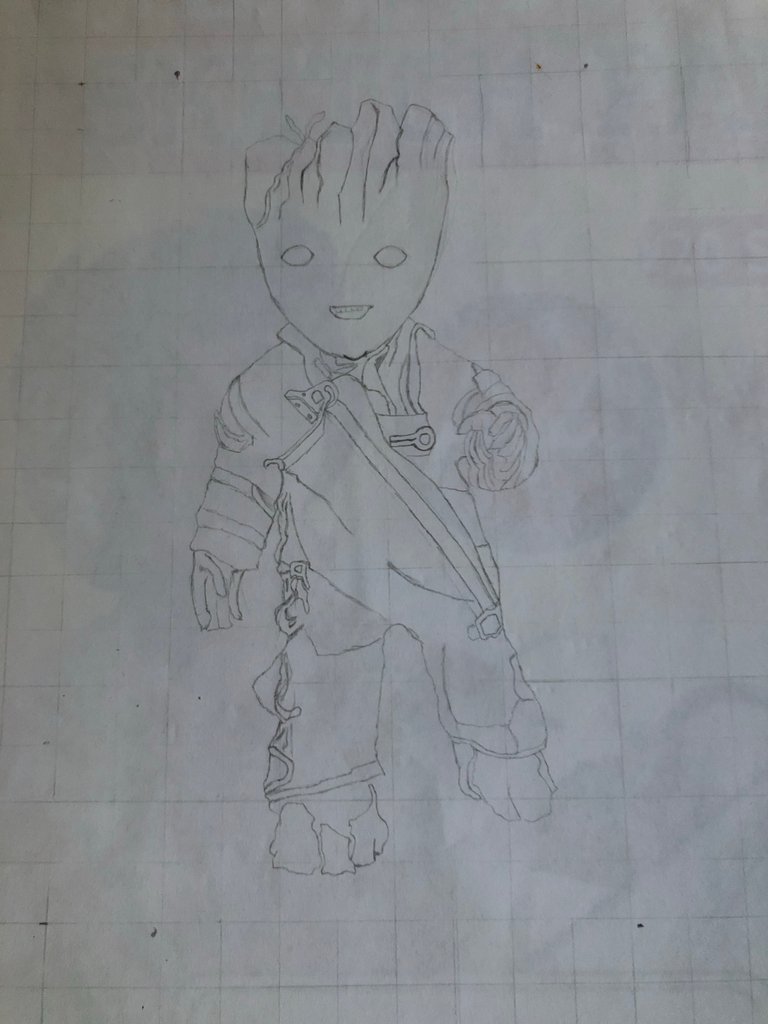 *And now. Onto to adding Colours. After watching a tutorial on YouTube on how to use color pencils. At first I didn't see a similar color in my pack and I just picked something still suitable for the style of the cloth.
And I was scared at first so I started from the leg. And truly that is what made me start from the leg this time around but after which I realized that there is no going back, asking myself will I cut the place off ??
I took a pause and observed it very well and what I got is not bad to me (wizkid wink)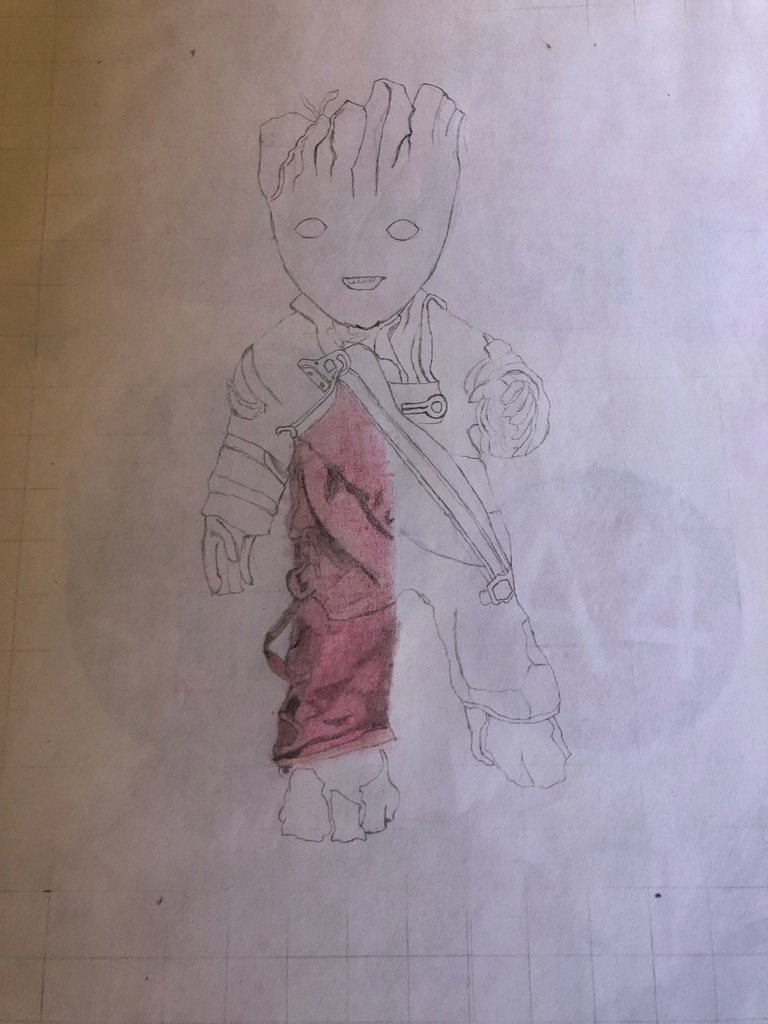 *I think I'm pleased. I learnt a lot from the tutorial video and hope to get a better set of coloured pencil soon.
I finished up with the whole turnout gear used like 2 tones of light colour so to divide the cloth into two different but similar colours, added the folds and shadows. Straps. Etc. and I used the colour pencils to blend the other as I've learnt called burnishing as I don't have a blending solvent.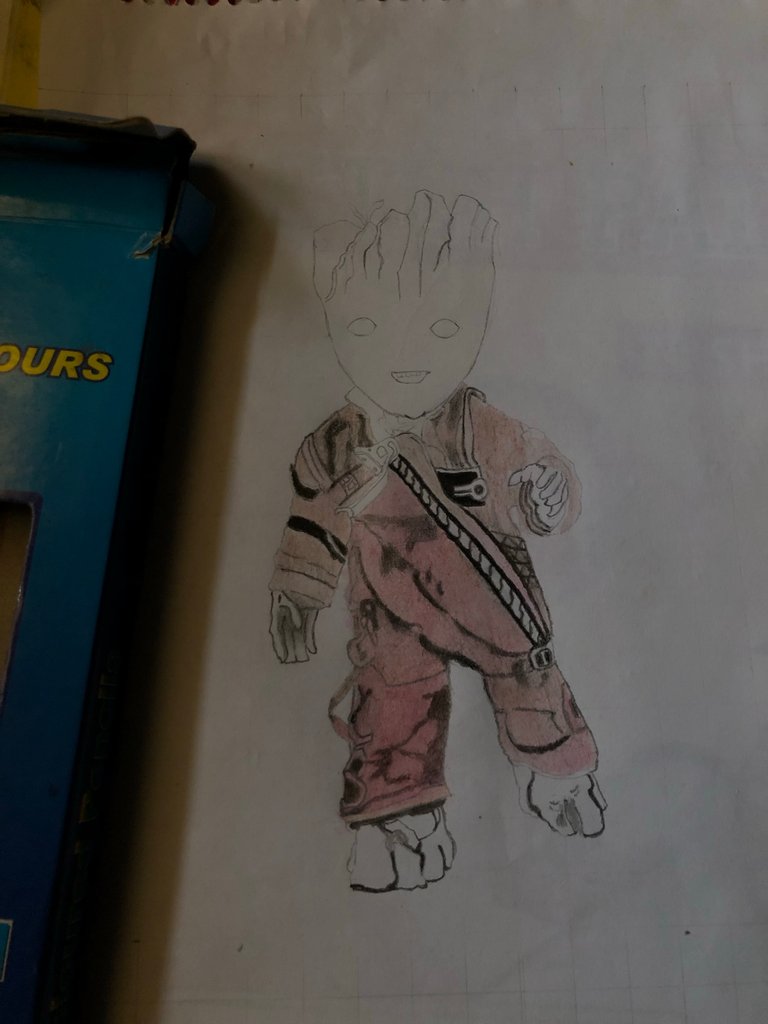 *With that done. I moved on to the big feet and I took a rest before going back to finish the last part of the groot which is the head.  I've been looking forward to it.  

Started with the top green part with d small plant. Like wow. I love the green turn out.
Shaded down and added tiny details and lines this time to finish up at once.
All down to the eyes. But the eyes is what I like to finish up with talking about the whole body sketch. So I just sketch out the lines for the brows and the eye ball and this gave me an horrific look of groot after I finished up with the mouth.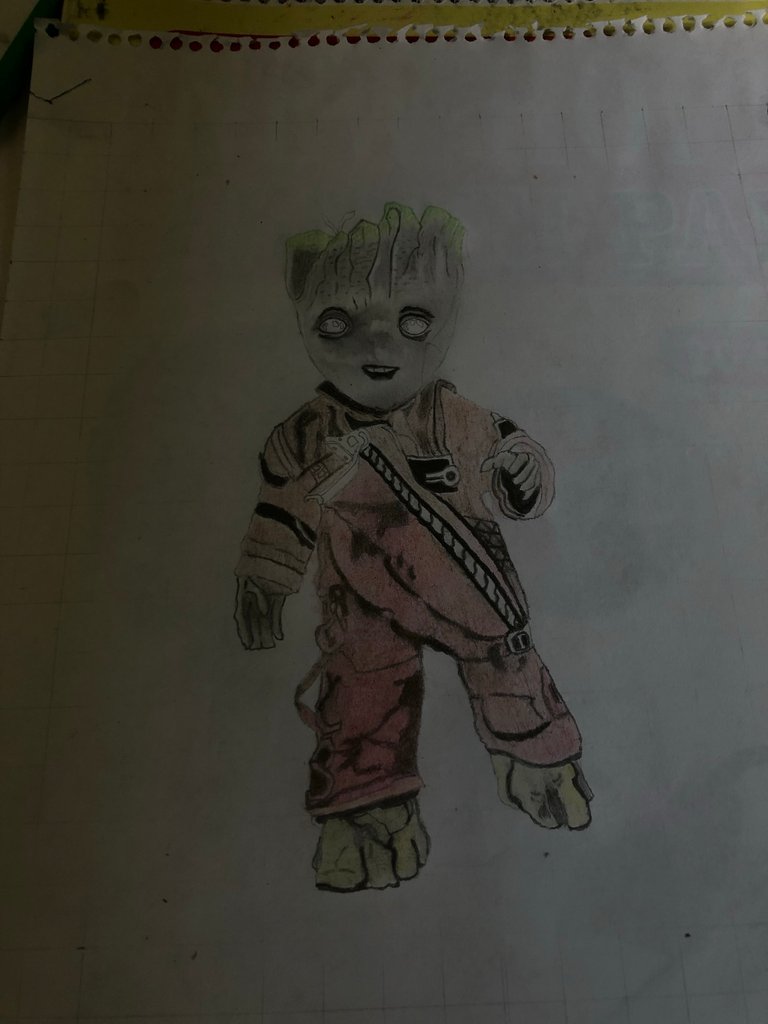 Omg 😱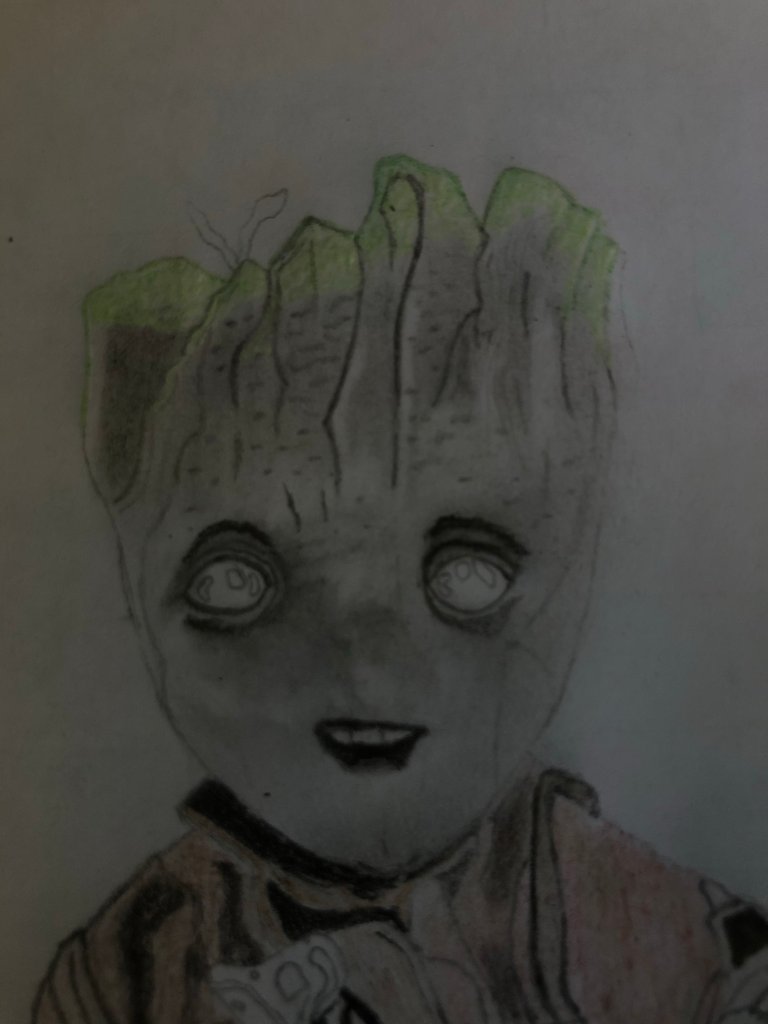 And I shaded d eyes.
*With what I've got here. I decided to make the rocky floor more like the reference and didn't forget to add the grasses.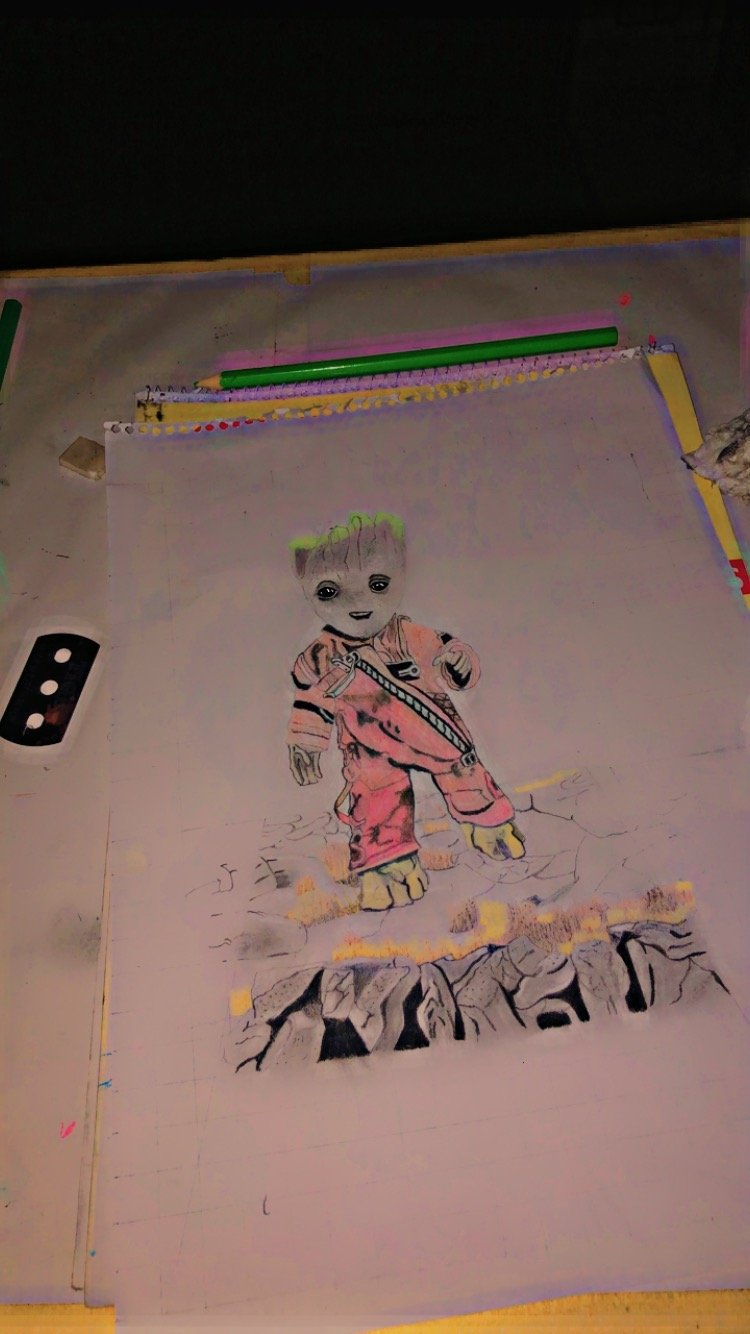 *Now to the 3d effect.
I shaded out his shadow and then I cut it out.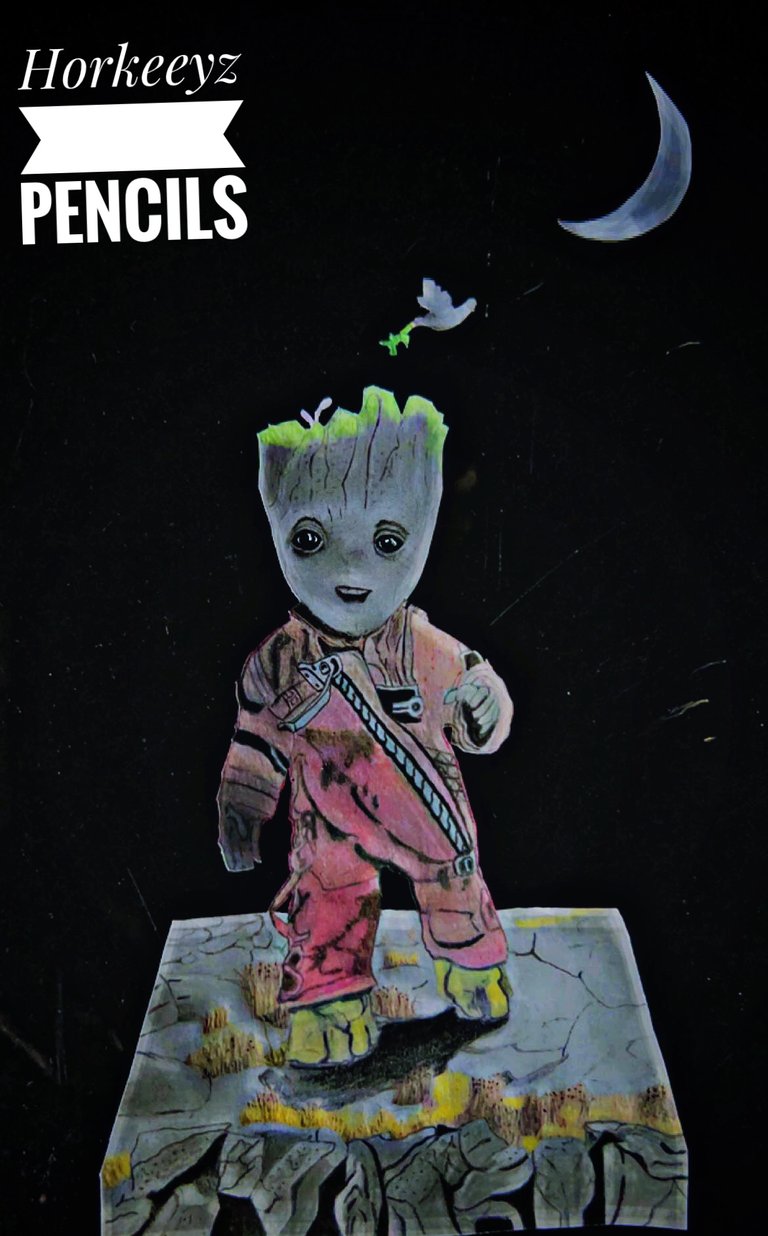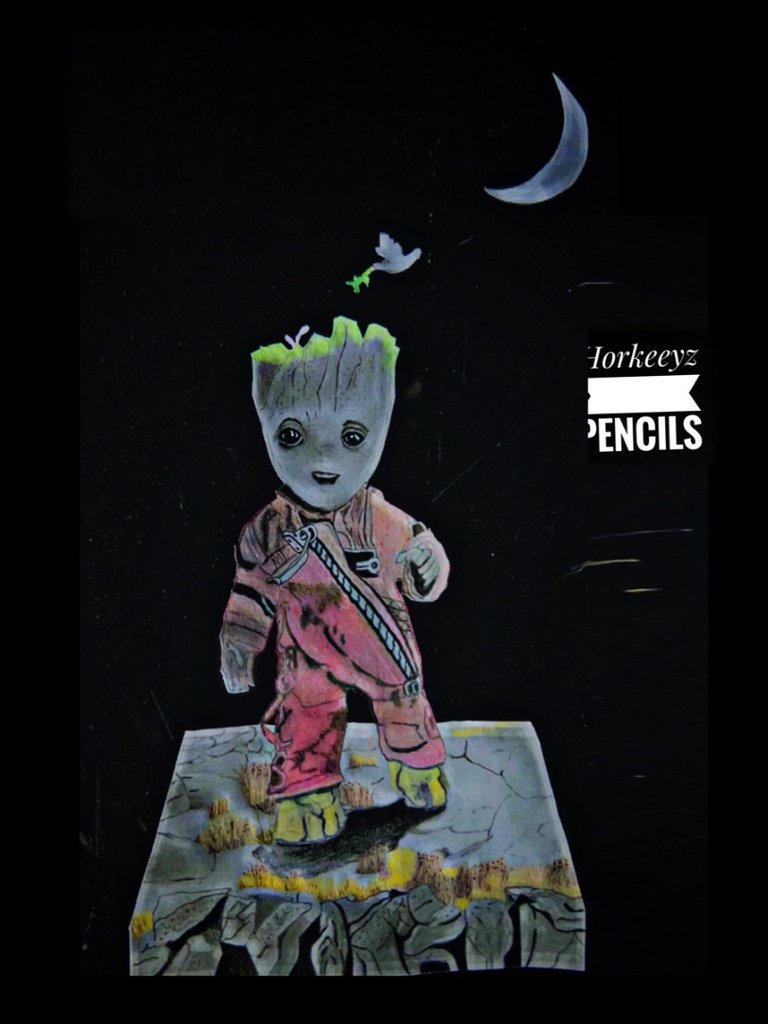 I sketched out a 3/4 moon, a small dove with a green plant in its mouth and I cut them out separately.
I placed them all on a black background and took a lot of pictures from different angles, to pick the best and try and do some editing to improve the colours and this is what I've got.
And guess what? I printed out as a table frame for a gift. I'm sure you all want to see.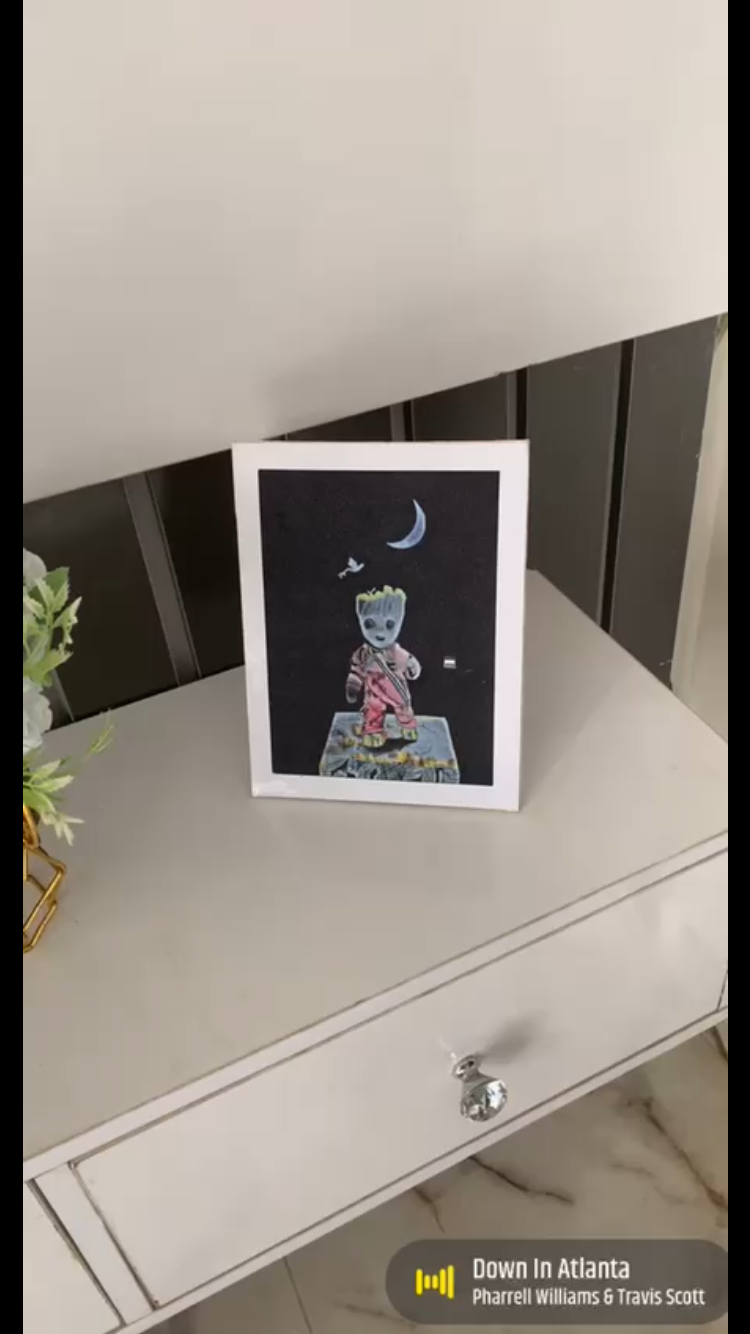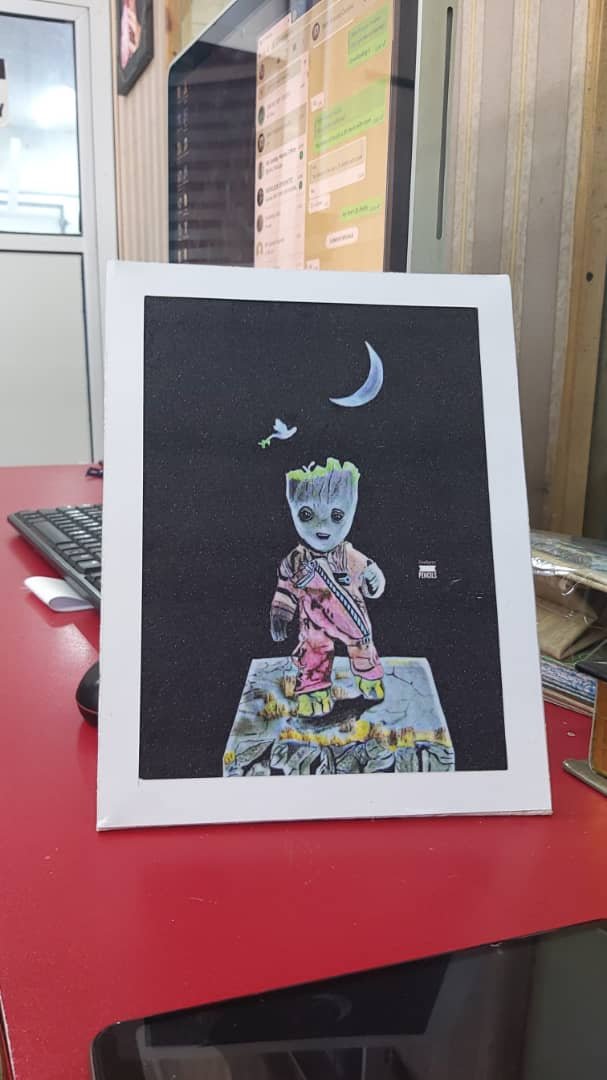 @mochita how would you rate my work pls.
---
---