Assassin's creed Framework
My Assassin's Creed Frame is out!!!!
Hello my fellow Hivers. I'm so glad I'm reaching out to everyone here again today as I've been looking forward to my next post on here. Thanks for your time on this again. Horkeeyz_Pencils is always grateful.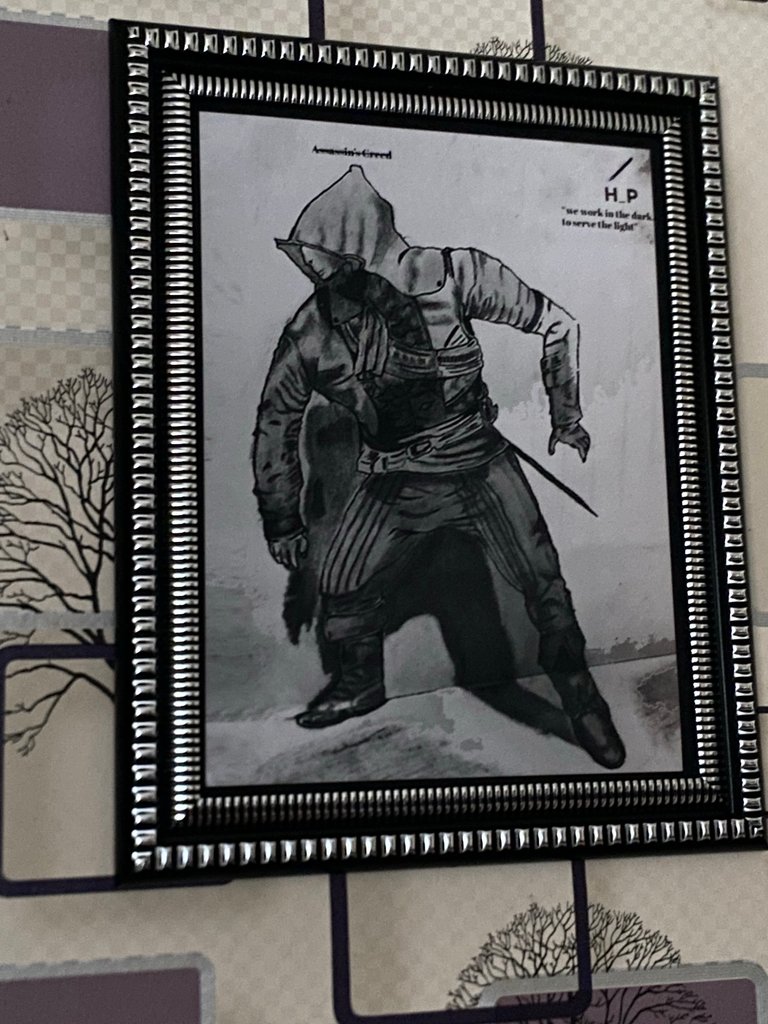 So after some months through different obstacles, I got to get my creed art on a frame.
I made this artwork some months ago which I posted here on Hive.
At first, I'm so much of an introvert. So I don't know where any photo lab is located in my city and I know they are few compared to photo studios that are everywhere. But I have a friend (or should I use had) lol. You all will get to know later. He is a photographer so he does all his work at a particular lab. So I just told him what I wanted to do and he gave me the price.
It took me a while to save up for the cost price he gave me considering the present economy of my country.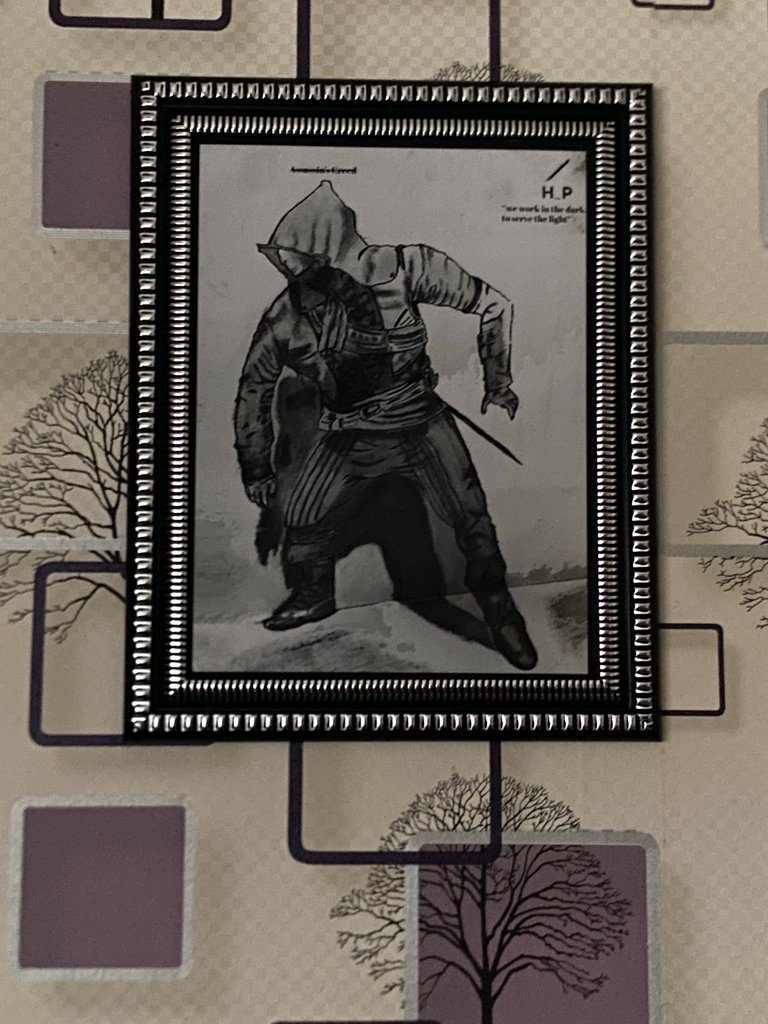 But after some months of saving up. I got it. And sent it to him. Only for them to do a dubious job. They used a dull frame. Which wasn't my prescription. I even used my tape rule to measure the frame and it's smaller than the dimensions it's meant to be. Like I was so pissed. I called my so called friend told him everything and showed him on WhatsApp Cz it's smaller. He said he isn't in the city at the moment prolly when he comes back we will go there together.
I just had to put all that aside and focus on improving my work. I went online straight google and search for photo labs in my city. And I got a lab phone number and ig page. To cut the long story short. When they gave me the price for this actual work I realized my ''friend'' had collected more than double from me and I still couldn't deliver a good work for me.
I guess it's true what they say about friends and strangers when it
comes to money. Such is life.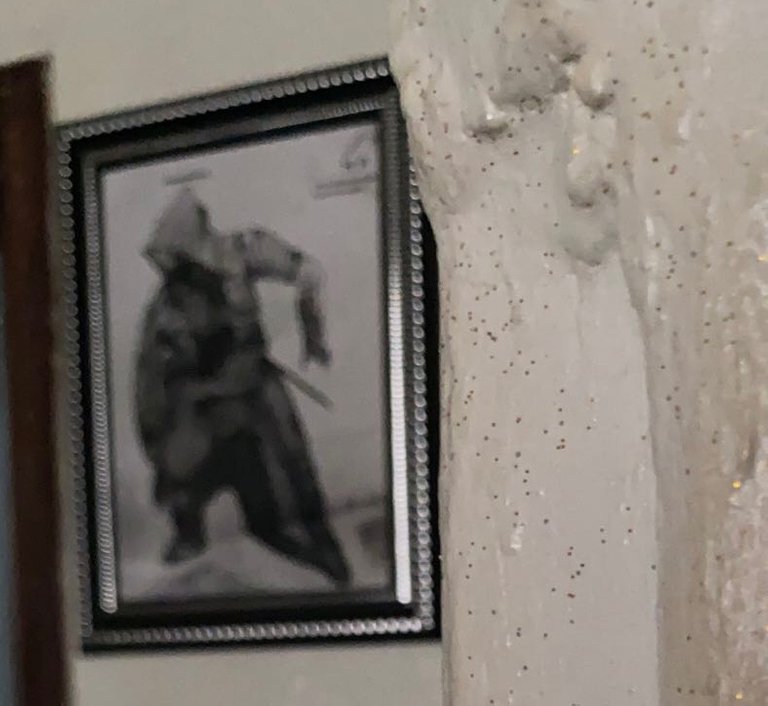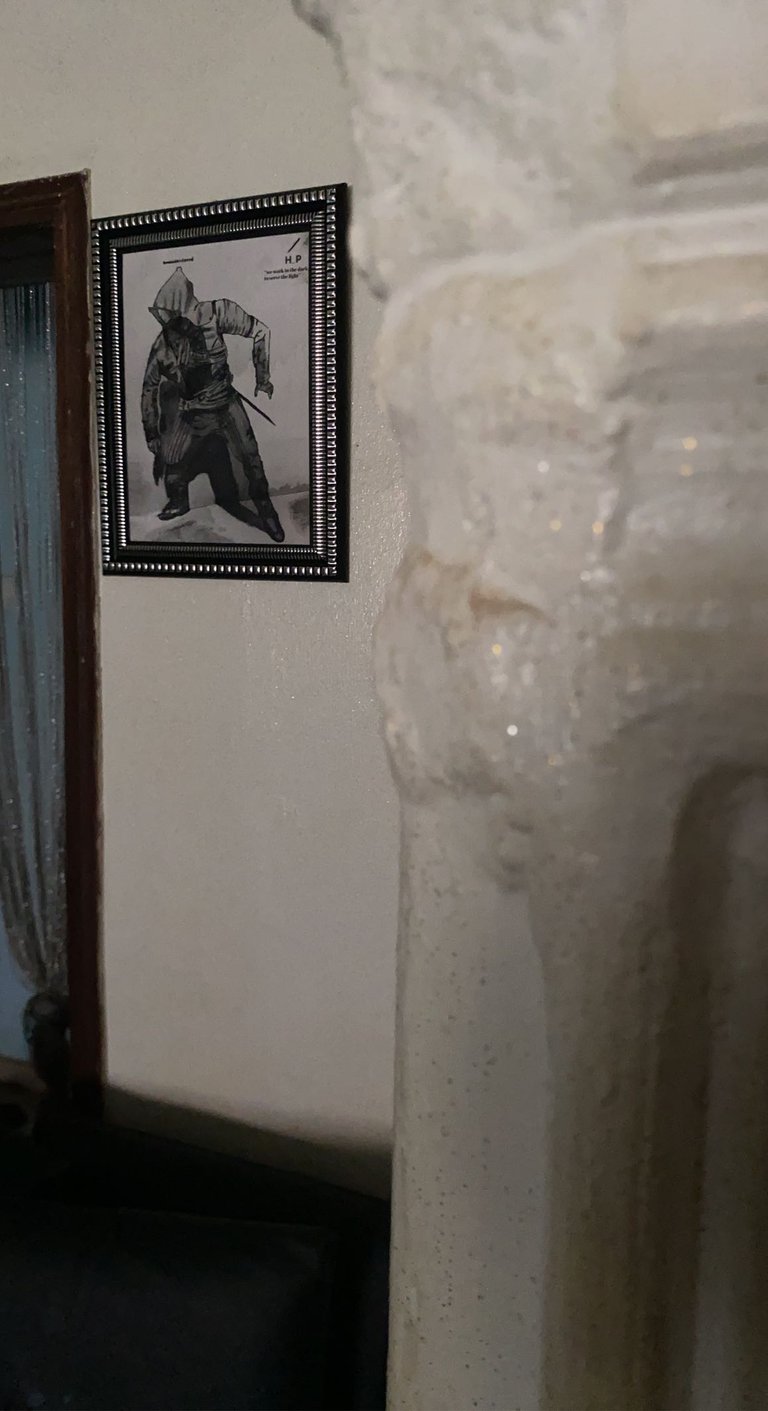 Now available for sale.
Best position: beside door/window frame. Just to add a little drama to our walls.
Thanks to everyone again for your type. Sketch art by horkeeyzP
comes to money and business.
---
---