A Splinterlands Card Suggestion (2)
I'm a big cryptozoology fan and despite all the cards/monsters Splinterlands have got I feel They have neglected the cryptozoology field. I can think of 6 cryptids of the top of my head which they don't have a card for and I know there are many more.
I may make a few of these posts in the hope that someone from Splinterlands finds a post or two and takes note of the great suggestions.
Today I would like to suggest a card for the Loch Ness Monster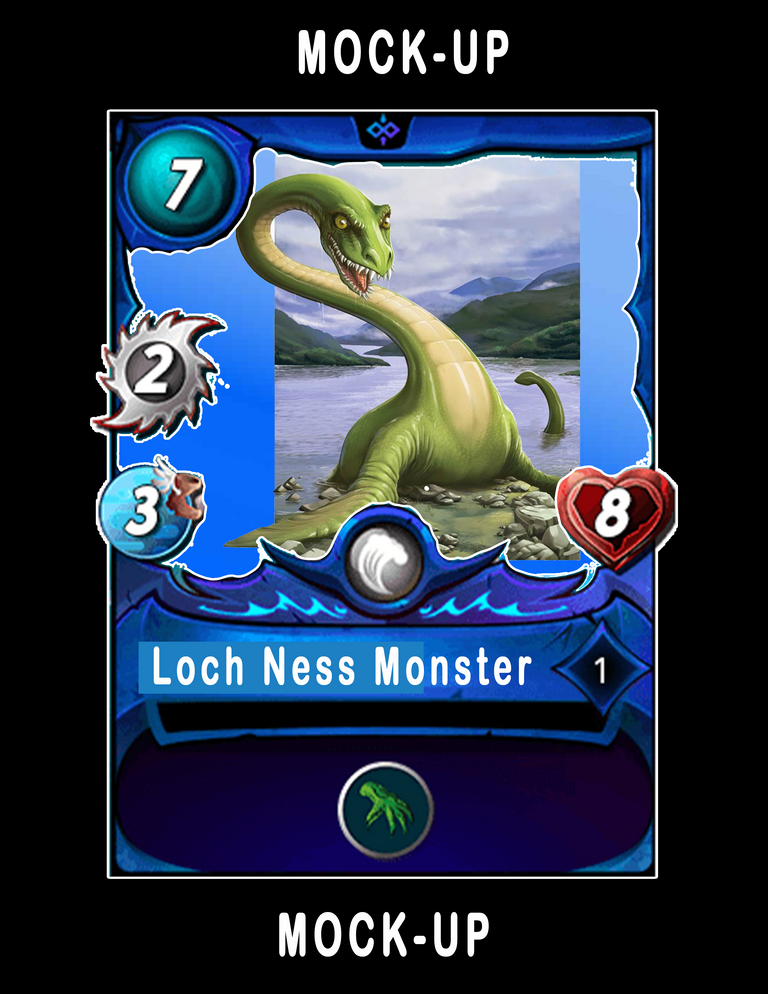 The Loch Ness Monster is a creature rumoured to inhabit Loch Ness in the Scottish Highlands. It is one of the most famous and well known cryptoids in the world you would struggle to find many people, particularly in the west who have not heard of Nessie yet she has no place in the Splinterlands monsters collection.
Popular interest and belief in the creature has varied since it was brought to worldwide attention in 1933. Most the Evidence for this creature is anecdotal. Some believers think it is a living dinosaur.
Real or not I think the Loch Ness Monster deserves its own card in the Splinterlands collection.
---
---