Mothman Splinterlands Card Suggestion

I'm a big cryptozoology fan and despite all the cards/monsters Splinterlands have got I feel They have neglected the cryptozoology field. I can think of 6 cryptids of the top of my head which they don't have a card for and I know there are many more.
I may make a few of these posts in the hope that someone from Splinterlands finds a post or two and takes note of the great suggestions.
Today I would like to suggest a card for The Mothman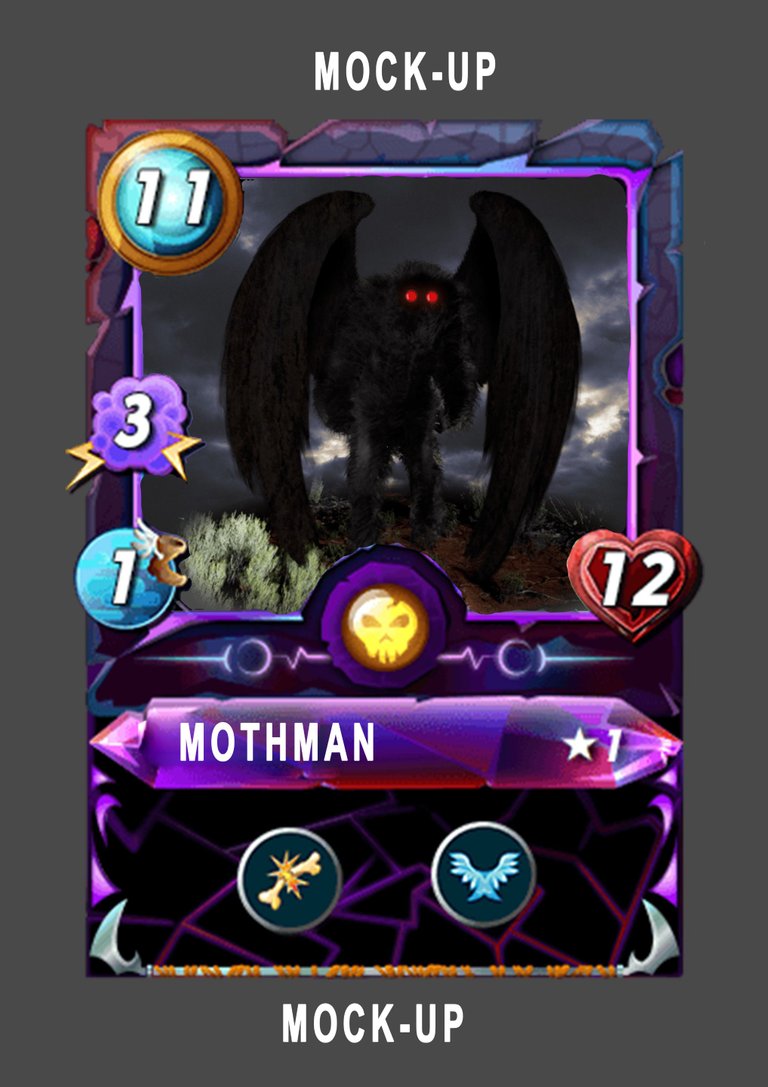 The Mothman is a humanoid creature reportedly seen in the Point Pleasant area from November 1966, to December 1967. And when a bridge collapsed, the creature was blamed for the deaths of 46 people.
One Eyewitness told the local paper the beast had bright red eyes about six inches apart, a wingspan of 10 feet, and the apparent urge to avoid the bright headlights of the car. There were numerous eyewitness accounts around the time leading up the Silver Bridge collapse on December 15, 1967. After the bridge disaster the sightings stopped.
The mothman is a very famous cryptid, with a book and a film (the Mothman Prophecies) telling the story. The Mothman definitely deserves to be a Splinterlands card and I would suggest it would be from the death deck
---
---