Unleash the Power of Jared Scar: The Best Ways to Use the Legendary Monster

Jared Scar is a Legendary Life Monster card in Splinterlands. He is a tanky melee attacker with decent health and an ability called "Bloodlust," which allows him to get +1 to all stats every time he defeats an opponent. This can be very useful for taking down high health enemy monsters.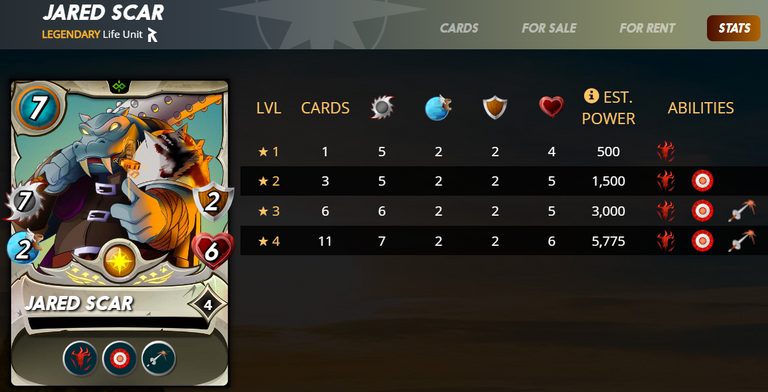 One of the best ways to use Jared Scar is to pair him with monsters that have abilities that help to protect or buff him. For example, you could use him alongside the Venari Crystalsmith, which has an ability called "Tank heal" that Restores a portion of the monster in the first position's health each round . This can help to keep Jared the Scar alive longer, allowing him to deal more damage and potentially survive longer in battle.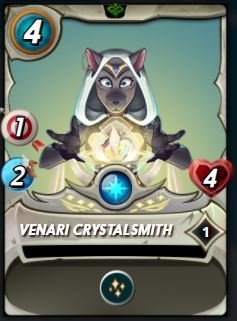 In addition, you can also consider using Jared Scar in combination with rule set-specific abilities or card effects. For example, if you are playing in a " Equal Opportunity" rule set, you may want to use Jared Scar on the back line and fill the first position with a meat shield, such as the Pelacor Conjurer, which is good at evading melee and ranged attacks.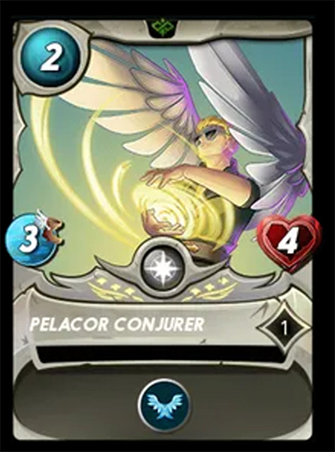 Overall, Jared Scar is a powerful and versatile card that can be used in a variety of different ways in Splinterlands. By pairing him with other strong monsters and using him in combination with various abilities and card effects, you can use him effectively to defeat your opponents and emerge victorious in battle.
---
---