10 Days of Owning A Splinterlands Validator License
Splinterlands is one of the best Play2Earn / GameFi-modeled games in crypto history. The game has gone through several bull and bear market cycles in its entire lifetime. What has always been the same was the non-stop development of Splinterlands!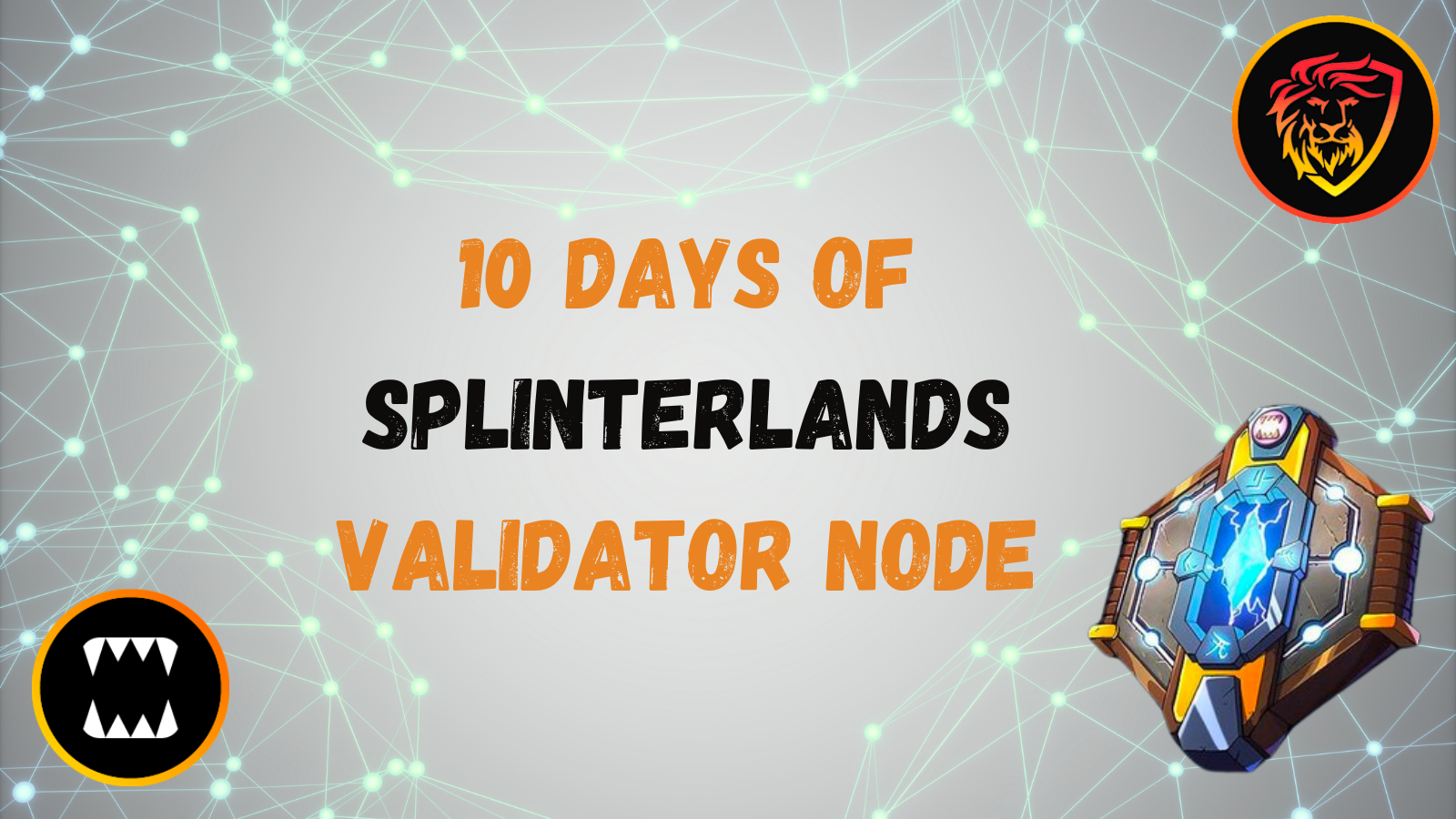 Recently, the sales of Validator Node Licenses started. With the hype, people rushed to buy in the pre-sale and Tranche 1. Some gamers/investors were able to purchase these licenses for $1000 in pre-sale and up to $1850 in Tranche 1. You can still buy in Tranche 2.
I made my purchase in Tranche 1 which cost $1850-$1900 with the sum of SPS, Vouchers, and transfers from the external market. Eventually, I own a Validator License for 10 days. Time to share my experience with those who want to buy one 🎮

In this phase of sales, you can buy your license for $2,100 on Hive markets or you can use your SPS + Vouchers and buy it for $2,700+ in the game.
Where can you check it? On Splintercards 👇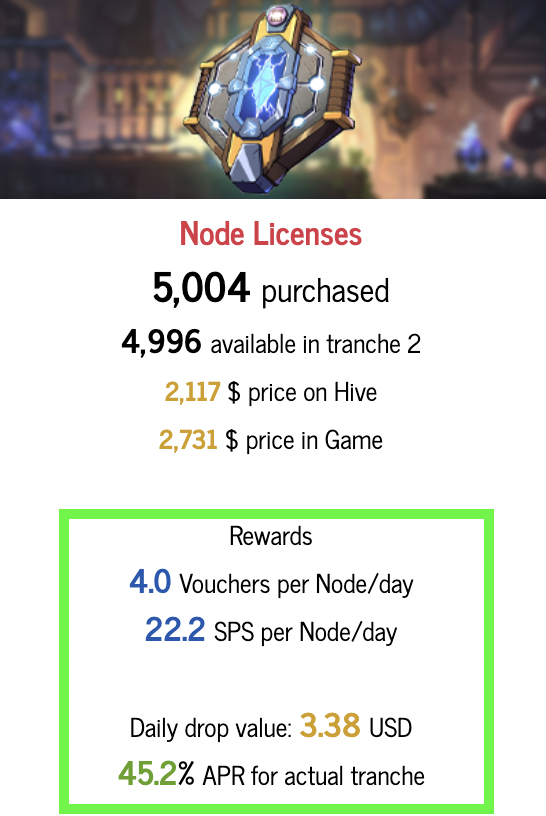 Splintercards reveals that it is still possible to get 45% APR for your purchases as of writing.
We should not forget the fact that Voucher is traded for $0,48 and SPS is traded for $0,07 when the APR is calculated.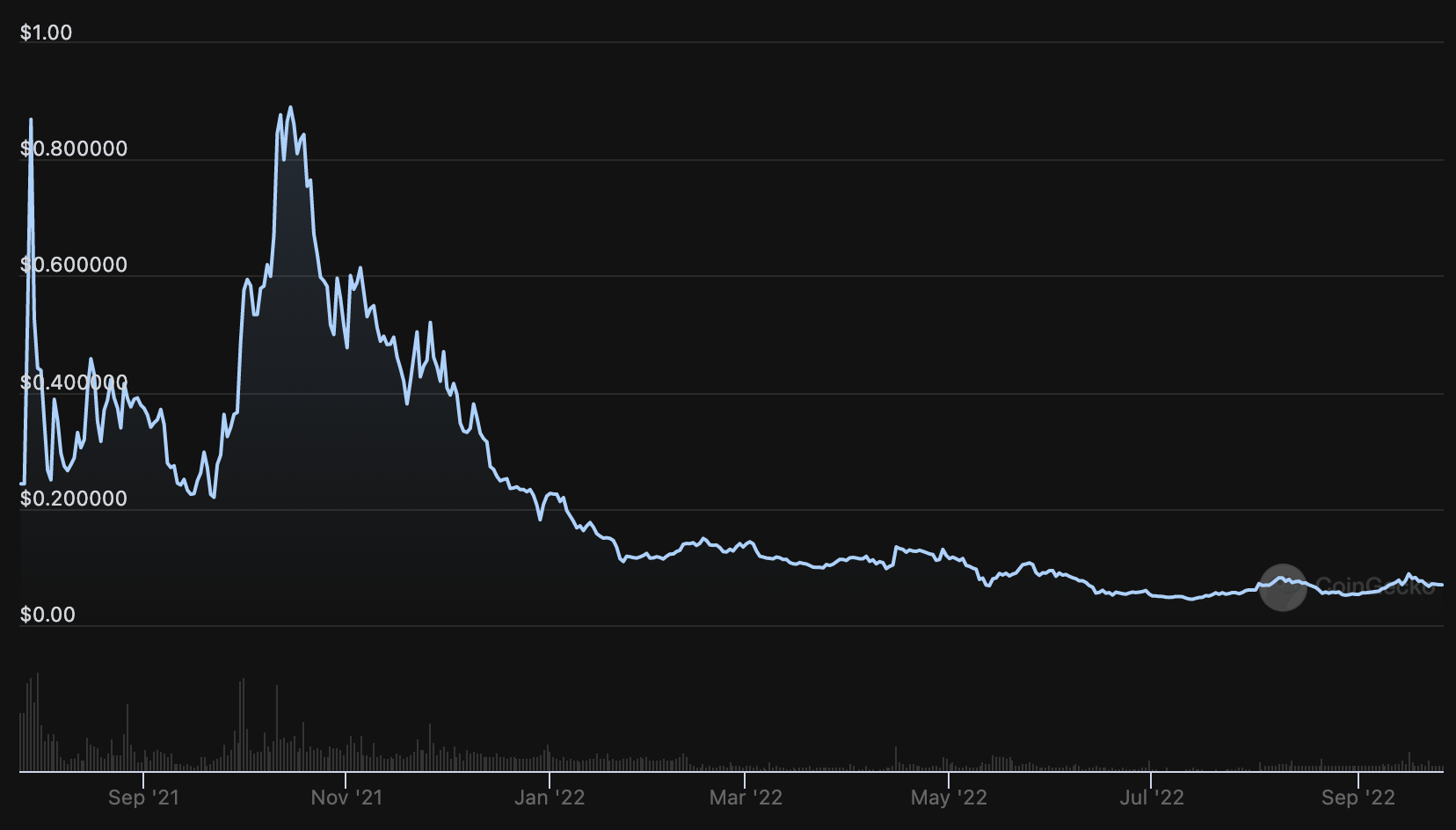 When we go back in time, SPS tested ATH for $0,88 when GameFi was trending thanks to the hype on Axie Infinity, AlienWorlds and Splinterlands. However, we should also consider the number of SPS (due to the pace of distribution) on the markets while comparing the price with today.
There were fewer SPS token in the circulation and there was an amazing APR for SPS staking on Splinterlands. In addition to the GameFi trend, Staking APR was the other narrative to stake SPS that pushed the price higher.
Splinterlands Evolved in Time
Actually, the hype on these days had less sustainable reasons IMHO. During a trend, any token can gain value if there is also nice APR rate to compound your gains. Yet, in technical charts, we see the price actions in addition to the story 😉
Today's Splinterlands is similar to the step to Splinterlands Metaverse / Splinterverse with the Guilds, Lands, New Game Modes, Licenses and more! Also, you can clearly see the ongoing hype that make it less than 1 minute to finish all sales in the pre-sale phases 🔥
Considering all these facts, 10 days of my investment showed me that I need more Validator Licenses because the game has not skyrocketed. $0,88 or $1,07 ATH is just nothing at all.
1 License to buy More Licenses
In 10 days, I received more than 40 Vouchers and about 250 SPS. What I'm going to do is keeping 500 Vouchers aside for the next License and swap Vouchers for SPS to get closer to own the second License.
Actually, buying a license can also be quite advantageous if the price of it stays close to $2000 - $2100 in Hive-Engine. In this case, I will keep 500 Vouchers aside and take profit from my staked SPS when I can swap them for another License.
Even in both scenarios, it is obvious that I'll enjoy Staking SPS that will bring more Voucher and SPS (around 34% APR) and compound the distribution coming from the Validator License.
Only 60,000 Licenses and potentially millions of players... My goal is to buy at least 2 more Validator Licenses in Tranche 2 🐉
Posted Using LeoFinance Beta
---
---