Buying Splinterlands Validator Node - Strategy in Tranche 2
It took 10 minutes for Splinterlands Validator Nodes to be sold out. Considering the growing popularity of the game, it is not a surprising case for most of us. Splinterlanders paid $1000 of SPS + 500 Voucher = $1800 for the presale price of Validator Nodes.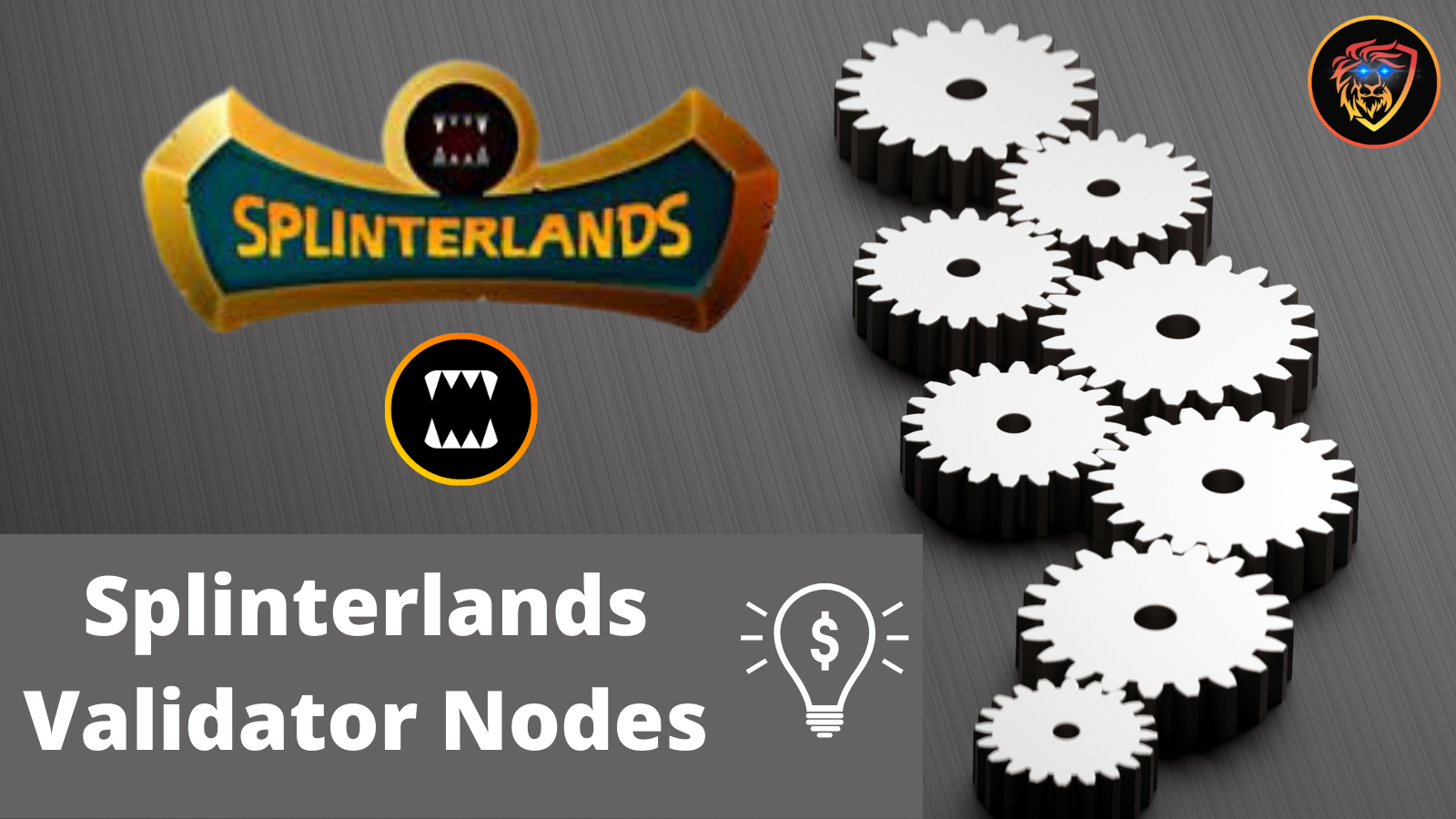 The number of Validator Nodes for presale was limited to 2000. Starting from the 2001st Node, the price of this NFT increased to $3000 of SPS to be owned. Until the 5000th Validator Node, it is going to be $3000 of SPS.
Let's discuss how anyone can buy the Validator Nodes with less external investment and to what extent this is a good investment of $3000 in crypto.

The Goal: At least 1 Validator Node
IF you are a Splinterlands player, most probably you are addicted like thousands of other people. Since the team of Splinterlands is astonishingly hard-working and futuristic, the game becomes an investment platform in the eyes of Summoners 😌
Our focus will be on owning 1 Validator Node before 5000th NFT is sold because we will be planning the $3000 of SPS phase of this sale.
When we check the shop, you will get the information that there will be only 60,000 Node NFTs and these NFTs will start generating revenue as of Q4. So, it is going to be a hard asset that is likely to gain value as Splinterlands lead the blockchain-based crypto ecosystem and the NFTs will be working for you like you work 8-5 a day 😎
The Balance between SPS & Voucher
SPS tokens generate Vouchers if you stake them on Splinterlands. Besides, in the second phase of Splinterlands Node sale, the value of Voucher is assumed as $3 regardless of the market price. At that point, it is time to consider each factor:
Collection Power Brings SPS Airdrop (61 days left)
SPS staking gets 55% Staking Reward (SPS + Vouchers)
SPS staked generates Vouchers
Each Voucher generates discounted price of $3
So, we have to get 1 Node License before the sale of 5000th to successfully apply this plan.
Play, Stake & Trade for Validator Node
I think we have an advantage to buy validator nodes with less money to be deposited since the reward pool of Splinterlands has became more profitable.
Back in 1 week, I was earning %60 less than the amount of DEC tokens that I earn. DEC plays an important role for the airdrop of SPS. According to PeakMonsters, the return of DEC reaches up to 217% return for SPS airdrop.

PLAY & STAKE
Now that DEC is a good investment, it is a wise idea to hold DEC on Splinterlands. OR, you can get double Airdrop Points from DEC by using DEC: SwapHive / DEC: SPS Pools.
I believe the sale of the 5000th Validator Node will take place in August. Until July, each SPS can be staked to utilize APR & increase the number of Vouchers.
To earn DEC, you can win and get decent DEC and Rent your cards for high APR through the end of the seasons. We assume that the 500th NFT will not be sold until August. If you see the hype and rush into Node NFTs, you may unstake everything and provide more money to buy the NFT in an emergency.
TRADE!
Here we need to set some levels to buy SPS and Vouchers.

SPS token can be bought below $0.14 any time for me. Since SPS is our major token, we do not want to sell it as long as it is the last option.
Voucher token can be bought below $1.50 as it will double its price if we can get a discount by using it. So, this price is fine for me to take firm steps in my investment plan.
Note: SPS is not for trading, it is for staking. Voucher can be sold @ $2.5 if it reaches that price level but it does not sound reasonable to get $0.5 in Phase 2 for many people.
500 Vouchers prioritized!
Each Voucher will be more valuable if it is traded below $3. So, the first aim will be to accumulate Vouchers from staking rewards and trades. WHY?
The part of SPS is stabilized to $3000 and the number of SPS tokens can fluctuate depending on the price of the token. Voucher, on the other hand, is aimed to be owned at most 500 pieces, thus, it is better if people collect Vouchers before it is dried up in the markets.
Note 2: Only 20,000 Vouchers are printed and distributed according to the number of SPS being staked each day. Thus, they are valuable!
Important Parameters: 5000th Node, Voucher Price & Hype
To accomplish the target, the hype needs to diminish before we purchase the NFTs in the second phase. So, we assume that **we will accumulate 500 Vouchers ($1500 Discount) + $1500 of SPS.
If the second phase is sold out in 2 months, then the price will be $2500 of SPS + 500 Vouchers in phase 3. As you see, Voucher is still a must in this process.
✅ Below 5000th Node Sale
✅ 500 Vouchers are Being Collected
✅ Stake & Unstake conducted Successfully in 2 months.
If all these things go well, we can really get the Node at a reasonable price will less effort.
TL;DR
There will be only 60,000 Node NFTs in Splinterlands. So, as the game grow and evolve, they will be more valuable. Buying these NFTs at these levels may, one day, be incredibly profitable within a couple of years.
As a Splinterlands addict, I'm going to buy at least 1 Validator Node in the second phase. So, I need to follow this way:
Accumulate DEC by playing and Hive Liquidity Pools, stake SPS until the 4500-5000 nodes are sold out, and buy SPS & Vouchers from profitable levels. Below $0.14 is a reasonable price level for SPS and a $1.50 Voucher is also acceptable. If this plan does not work out, I'll use my stablecoin portfolio to buy this precious NFT before Tranche 3 🔥
Posted Using LeoFinance Beta
---
---