PeakMonsters PKM Token Made x2.2 in 4 Days

Splinterlands investments are one of the favorite positions of Hivers as the system itself is quite rewarding for players. By earning DEC tokens and NFTs from their wins, they receive SPS airdrop and the SPS staked bring Vouchers to them. With less burden, players get several crypto assets thanks to their hard work.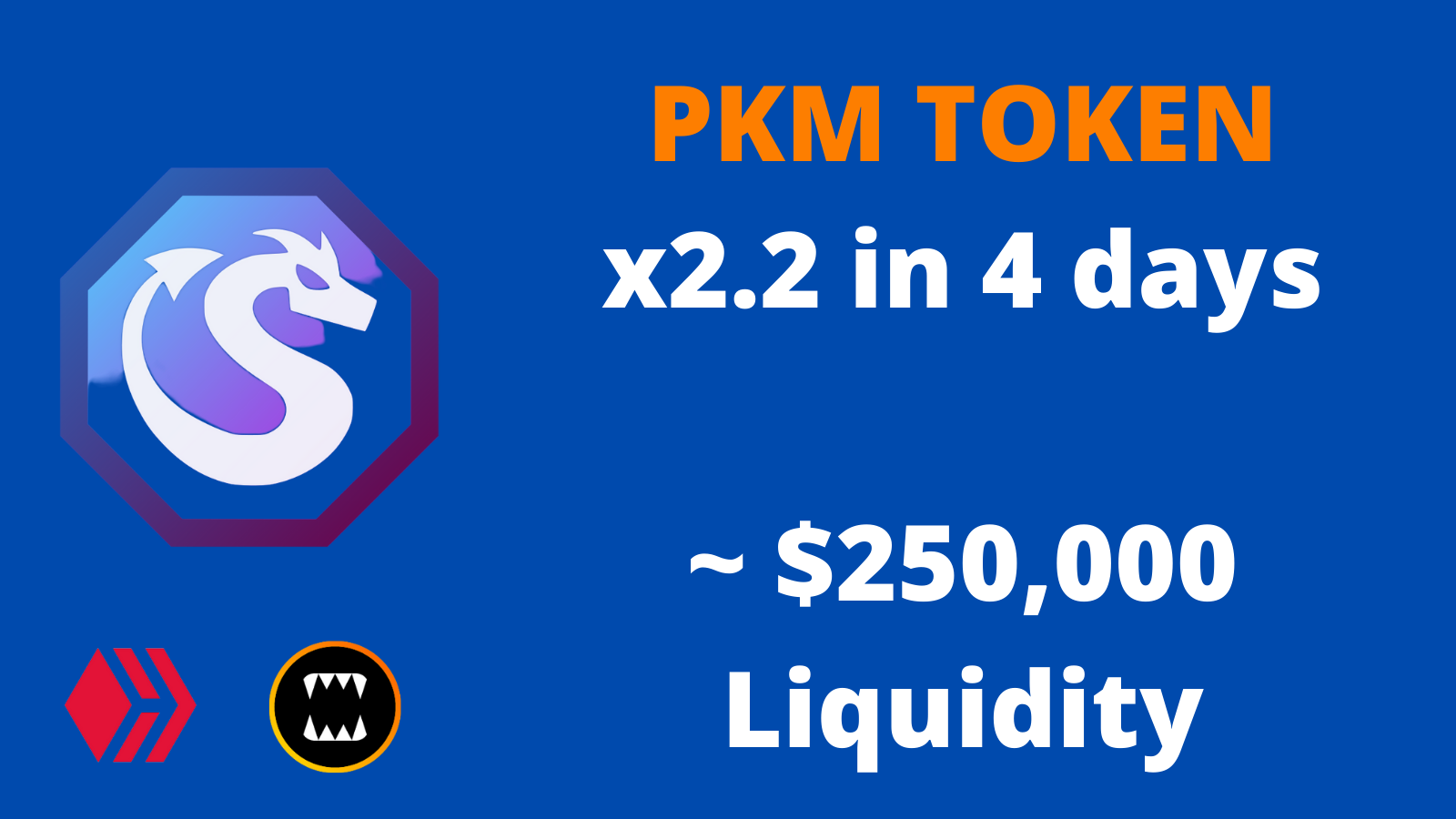 In addition to in-game actions of Splinterlands, the third party exchanges / services bring many utilities to the gamers. For example, @peakmonsters makes it easier for people to buy, sell and rent Splinterlands NFTs by comparing them in several lists or bidding for a new price.
Recently, PeakMonsters team introduced PKM Utility Token ( also check @pkm-token account) that will be majorly used for tournaments and Profit Sharing Liquidity Pools. From 24th of March, the liquidity pool will be filled with $50,000 of Splinterlands assets. To be honest, it is better if you get ready for this amazing thing. Afterwards, the team will incentivize the pool by sharing their profit as liquidity reward for the pools. It is going to be around $3,000 according to the estimation. For more details, check out my overview post to get more insight.
Price has doubled in 4 days
On 14th of March, the initial liquidity was provided in PKM / SPS liquidity pool for users to buy the token for 1/10 ratio. As of speaking, the ratio is 1/ 4.49. It means that 1 SPS token is worthy of 4.49 PKM token.
Note from 14th of March: As of writing, 1 PKM makes 0.10507875 SPS. I do not think the price will always be at these levels 🆙
Obviously, the value of the token was nearly for free if you've bought it recently.

As of writing, the pool has $242,000+ liquidity that is staked by investors. What's interesting about this quarter million investment?
The Initial Liquidity Rewards has not been deployed 😎 So it means that, the liquidity providers receive the fee from the market as an incentive. From 24th of March, it is going to be more rewarding for sure 👾
Speculating about the price of PKM token
Basically, it is still below it's intrinsic value from my own perspective. The token has doubled its price in 3 days and it is still doing perfectly fine. The current narrative behind the increase in price is the hardworking team, the use cases of the token and the profit sharing mechanism that will keep the market dynamic and appetize the new investors.
There will be 500,000,000 PKM tokens in total. The token owners will receive nice amount of profit from the team as a profit sharing if they consider providing liquidity. It turns out that you are becoming a stakeholder with your investment.
I consider that the price will react to the initial incentive that will reward people with DEC, SPS, Voucher and PKM according to their shares in liquidity pool. Even when the initial hype starts diminishing, the profit sharing rewards will bring sustainable price for the token regarding the APR that will be calculated when these days come.
TL;DR
PeakMonsters Token (PKM) started with the ratio of 1/10 in PKM/SPS pool. After 4 days, the ratio has turned into 1/4.49 without the starting of initial liquidity rewards ($50,000 worth of DEC, SPS, Voucher and PKM tokens).
As of writing, the PKM / SPS pool is filled with ~ $250,000. When the 120 days of Liquidity pool rewards are launched (around $413 to be distributed per day), we are likely to see higher price levels for the token. I'm already in from the first day and I think it is also a promising investments in Hive ecosystem.
Posted Using LeoFinance Beta
---
---